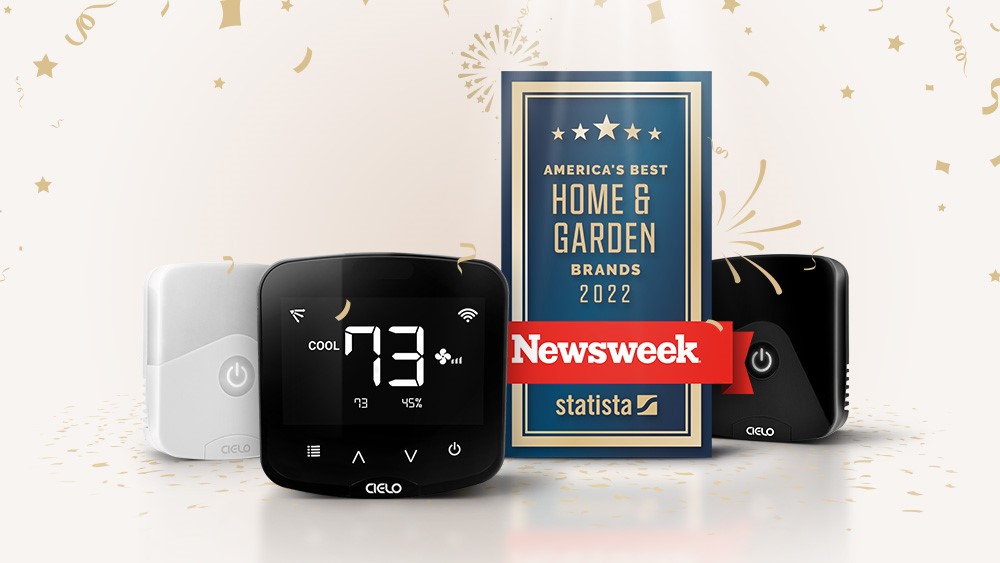 Newsweek, one of America's most influential magazines, ranked Cielo Breez in their list of 299 America's Best Home & Garden Brands, 2022 in the category of smart thermostats. We are honored to be featured as a leading home & garden brand among other top American brands.  
Considering a surge in Americans' expenditures on home appliances since the Covid-19 lockdown, Newsweek and Statista released this list on 30th March to help consumers make smart decisions. 
According to their survey, in 2021, the total U.S. home improvement sales, including building supplies, appliances, and decor, as well as the services of contractors and other tradespeople, reached $538 billion. In 2025, this number is expected to hit $620 billion. In a market competitive such as this, recognition by a credible source such as Newsweek further endorses the excellence of our products. In addition, the fact that these awards are primarily based on customer sentiment is a testament to our focus on providing a quality experience to our consumers.
"Since the beginning of our journey, we have strived to be a brand that is trustworthy and dependable, and we believe that this is no ordinary accomplishment to be featured among the top three smart thermostats by Newsweek," said Waseem Amer, CEO, and co-founder of Cielo WiGle Inc. Giving further credit to the team and expressing gratitude to the consumers, he stated, "Our team has always made efforts to provide the best user experience for our customers. It has taken a lot of hard work to be here, and this recognition is proof that our efforts have been fruitful. I want to take this moment to thank everyone who has been a part of this journey– the Cielo family and especially our customers!"
The products in the published list were selected based on more than 1.5 million online ratings and reviews by users in the span of three years, between January 2019 and January 2022. There were 299 top brands ranked in 93 different categories, out of which 26 were garden categories, and 67 were home categories. The products ranged from TVs, refrigerators, and washing machines to household sensors, smart home assistants, and other smart home appliances.
Cielo Smart AC Controllers
Your best choice to make any mini-split, window,
or portable AC smart. Enhance your comfort and savings.
Shop Now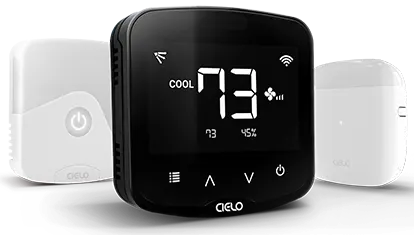 Online reviews and ratings were analyzed to extract the sentiments and feelings of the users about the product. This opinion-based analysis provided more in-depth knowledge about the user experience of all the products. After that, the products were categorized as negative, positive, or neutral.
Moreover, each category had nine product-specific aspects against which all the products were analyzed. Their importance varied for each category depending upon the nature of the product. The nine aspects included performance, convenience, experience, value for money, quality, design, service, safety, and setup.
This list was a collaborative effort between one of the most responsible statistical firms, Statista, and a leading US magazine, Newsweek.
Newsweek is one of the most prestigious American digital news organizations. It has been providing quality and in-depth coverage of the important events taking place all around the globe for over 80 years.
Statista is a company that specializes in consumer data and the market. They gather statistical data for more than 80,000 topics from thousands of sources related to 170 different industries.
As much as the inclusion in this list humbles us, we will be focusing on our growth more than ever. We believe making it to Newsweek's top American brands is an important milestone that we have achieved, but we look forward to doing much more in the future. Customer satisfaction has always been a priority at Cielo, and we hope that our consumers will keep believing and supporting us in the future avenues we aspire to explore.