Industry's Best
Smart HVAC Integrated Controls
Redefine your comfort and energy savings with the next-gen platform
to link your central air conditioning with room air conditioners.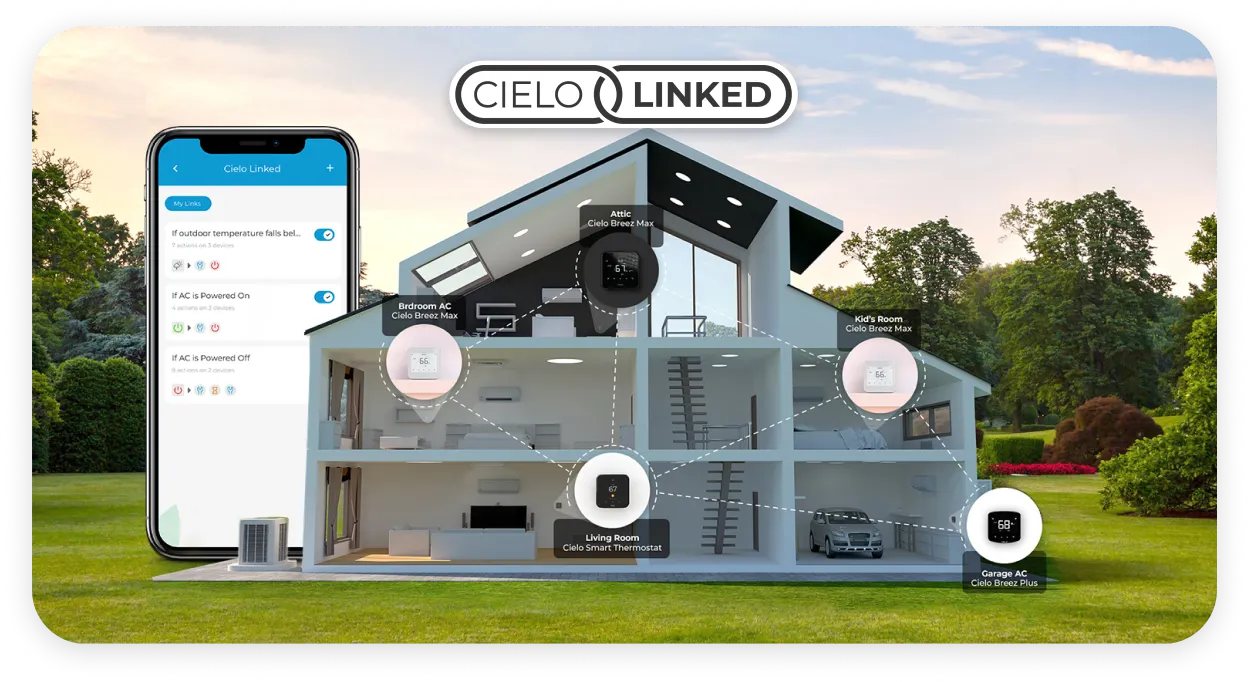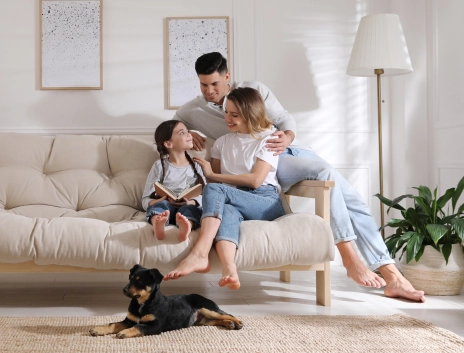 Enjoy perfect home climate control with the power of automated HVAC linking - your indoor comfort just got smarter!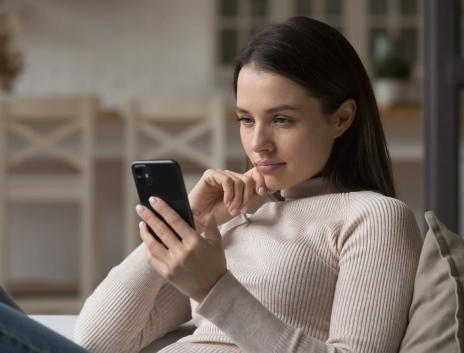 Experience ultimate convenience with seamless connectivity between your ductless and ducted HVAC system - all through one platform.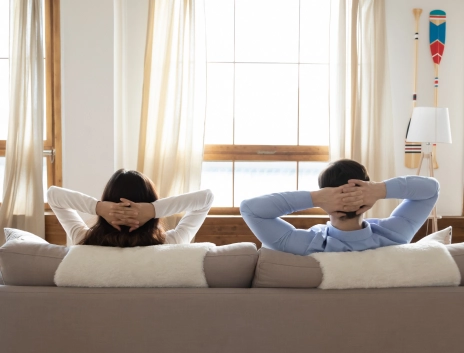 Gain the upper hand on your energy bills with smart linkages and intelligent actions for your heating and cooling.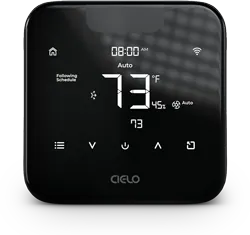 Cielo Breez Max
Innovative Features, Elegant Look
Technology that goes above & beyond.
Get notified when
it's available for purchase
×
Please provide your email address to
be notified as soon as this product is
available for purchase
Email when stock available
Cielo Smart Thermostat
Next-Gen Features, Exquisite Design.
A dynamic blend of comfort & savings.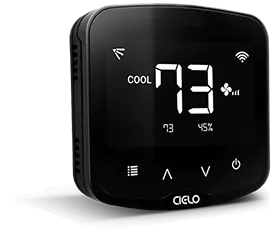 Cielo Breez Plus
Powerful Features, More Control.
The ultimate smart AC controller.
Link Your Ducted and Ductless
HVAC Systems to One Interface
With Cielo Linked, seamlessly and smartly connect, and integrate your smart HVAC systems
(ductless and/or ducted) using Cielo Breez smart AC controllers and Cielo Smart Thermostat.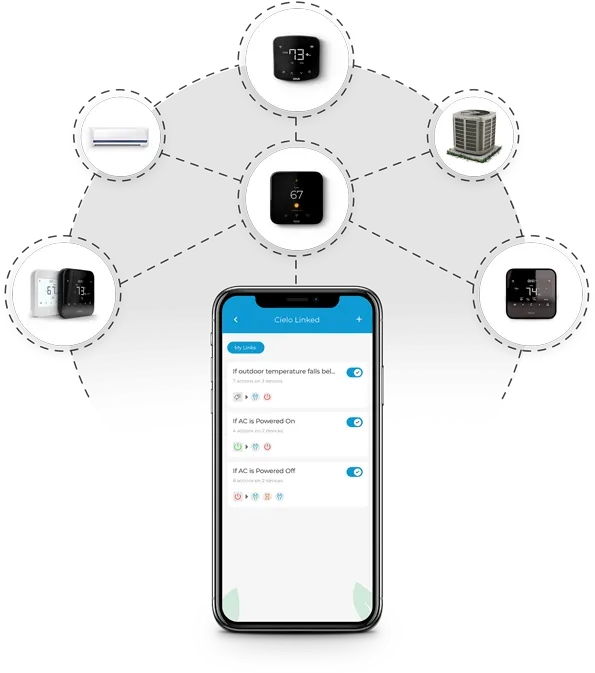 Automate Home Temperature
Auto interplay of ducted and/or ductless smart HVAC units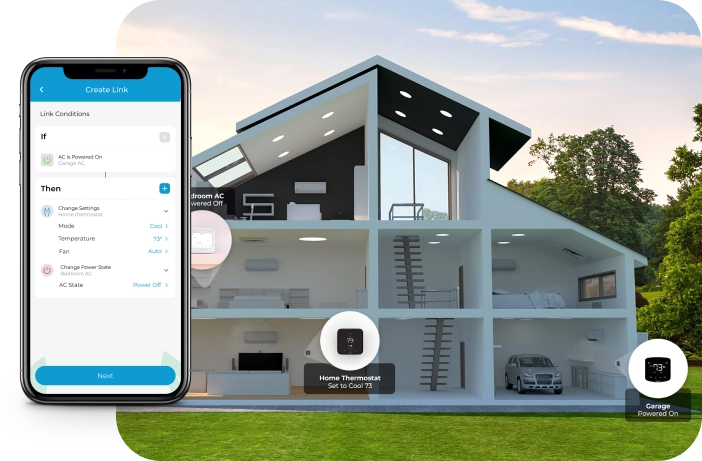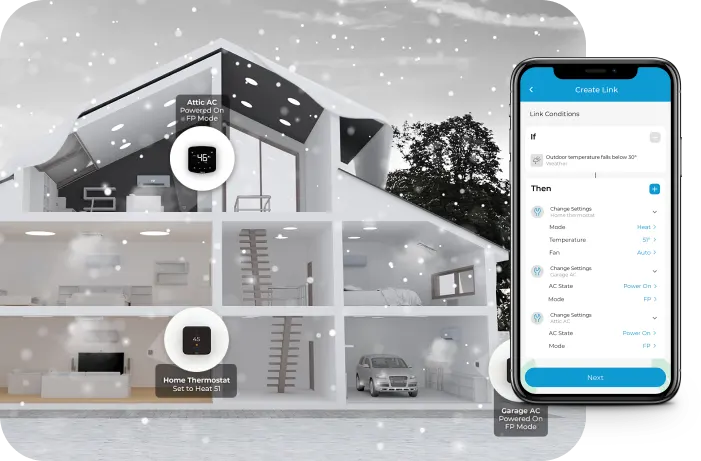 Combat Temperature Fluctuations
Automatic protection of your home from freezing temperatures
Perfect Temperature Always
No matter the location! All your air conditioning units work in harmony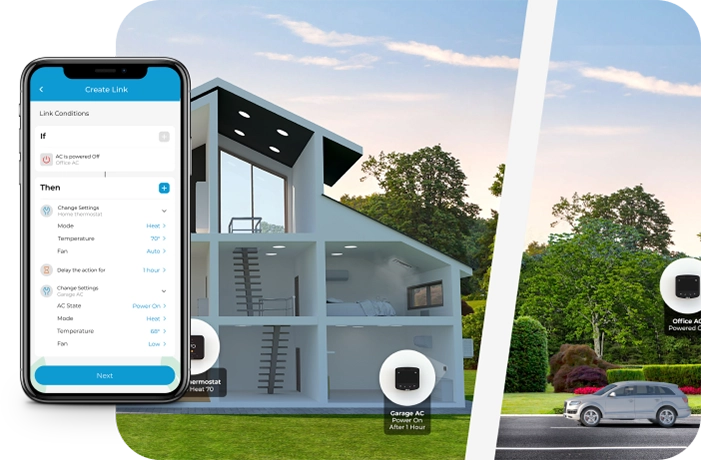 Smart Links Between Your
Ductless and Ducted HVAC Units
Ensure a perfect climate at every corner of your home using an easy-to-use interface of Cielo
Linked. Make smart linkages and keep saving energy.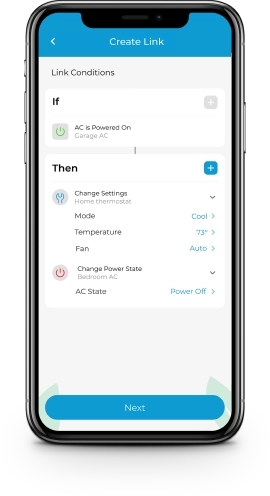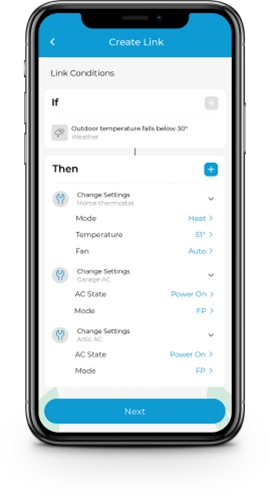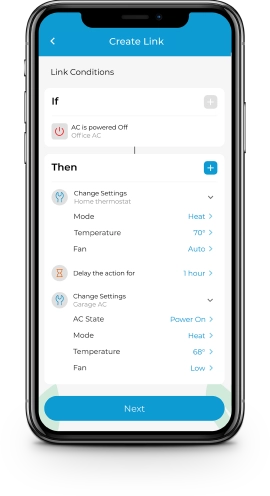 Download 'Cielo Home' app from App Store or Google Play Store.
It is FREE and requires NO subscriptions.