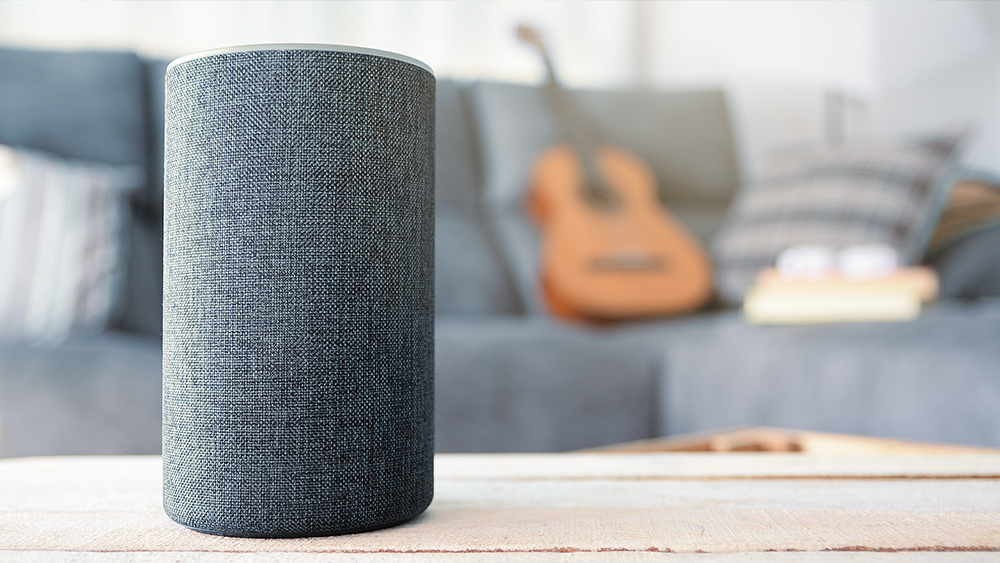 Voice-activated controls are becoming the norm these days with your everyday home appliances being controlled through smart home devices such as Amazon Alexa. Air conditioners are no different, and it is now common to see some models of smart ACs that are controlled through Alexa, making them Alexa air conditioners.
But for those that aren't smart, you must be wondering "How to connect Alexa to an air conditioner?". The answer lies in smart AC controllers! 
Let's have a look at what exactly these devices are and how you can pair any AC with Amazon Alexa or other smart home devices using one. 
Smart AC Controllers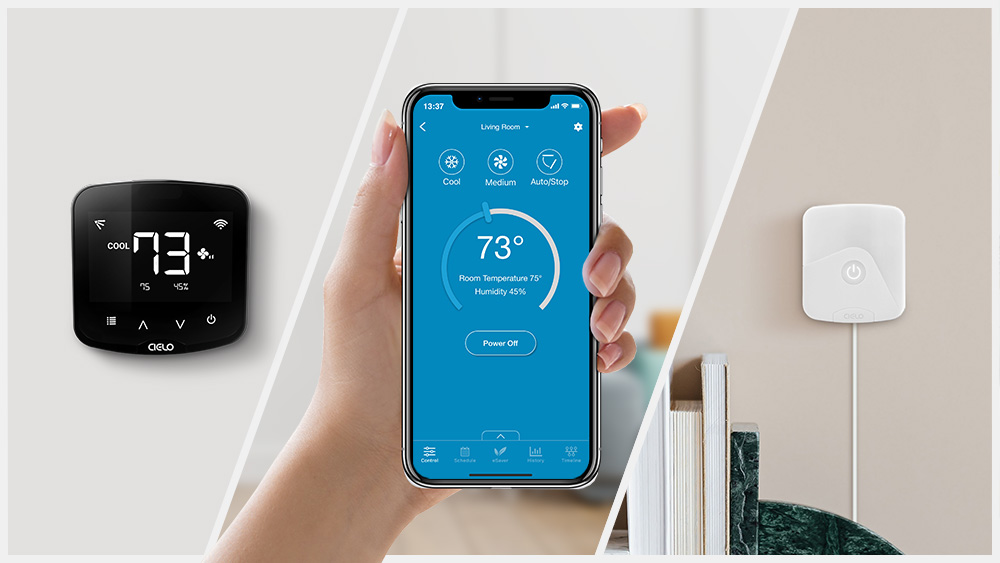 Smart AC controllers are aftermarket devices that provide smart functionality for your air conditioners. These devices connect to your smartphone through WiFi, and can then be used to control your AC. A mobile app on the smartphone is used to relay various commands to the AC through the smart AC controller. Various features such as location-based controls, setting intelligent temperature and humidity triggers, schedules, usage tracking, and others can all be now achieved for any ductless air conditioner with smart AC controllers.
The best smart AC controller currently out there is the Cielo devices. With energy savings of up to 25%, Cielo Breez devices can turn any old ductless air conditioner into a smart one, within 5 minutes! The user-friendly mobile app also provides you complete control over your air conditioning, from anywhere and at any time.
Now back to the question of "How to connect Alexa to your air conditioner?". We know that you already love Amazon Alexa. You can easily pair your Cielo Breez devices with Alexa for voice controls. Turning your air conditioner on or off is now as simple as saying "Alexa, turn bedroom on". You can use such commands for the various ACs installed throughout your home. You can even set up routines!
Smart home technology should not just be a gimmick, but have a meaningful impact on our lives and bring us to the next level of comfort and convenience. And having an Alexa enabled AC unit achieves just that.
Smart ACs vs Smart AC Controllers – What's the Difference?
There are some smart ACs in the market which are compatible with Alexa and do offer voice controls, so you might be wondering, why do I go for a smart AC controller then. The answer is very simple. Smart AC controllers give you a much greater feature-set than standard smart ACs. With a smart AC, you may be able to only turn the AC on or off for the most part using your phone. Other functions such as skills, geo-location, scheduling, etc. may not be provided by all manufacturers.
Moreover, smart AC controllers let you have greater features at a fraction of the cost, as compared to a new smart AC. Your existing AC can be converted to a smart AC without any hassle or budget-breaking expenditures. This is why a smart AC controller is your go-to choice for having an Alexa air conditioner.
What Does Alexa Offer?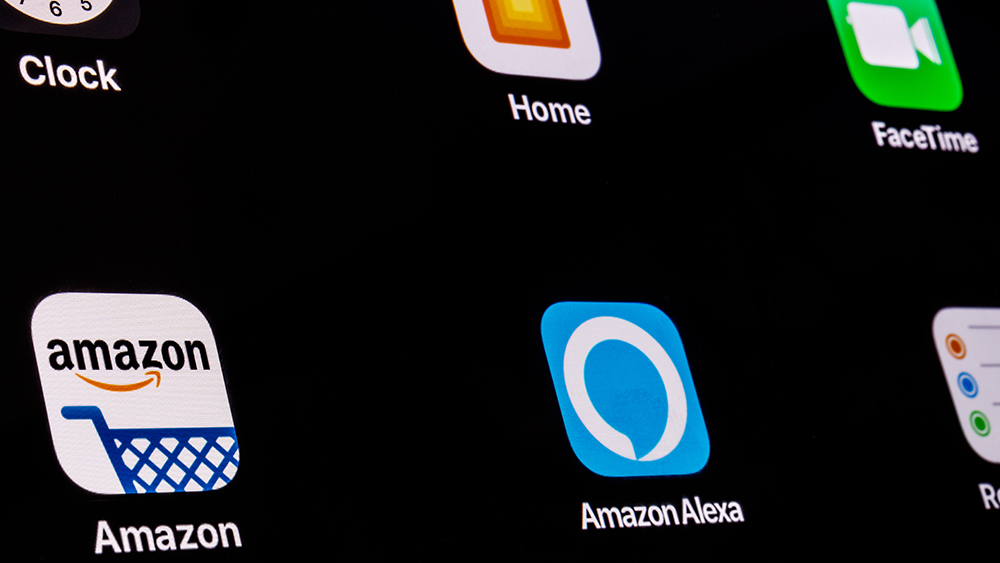 With Alexa, different commands can be given, which are then executed by Cielo Breez devices. They basically function as an Alexa air conditioner controller. The AC can be turned on or off, modes can be alternated between heat mode and cool mode, and the AC's temperature can be increased or decreased.
Voice commands give additional inquisitive features, where along with asking Alexa to turn the air conditioner on or off, you could ask Alexa about the current setpoint temperature of the Alexa air conditioner, the ambient temperature in the room, or change temperature in increments.
Setting It Up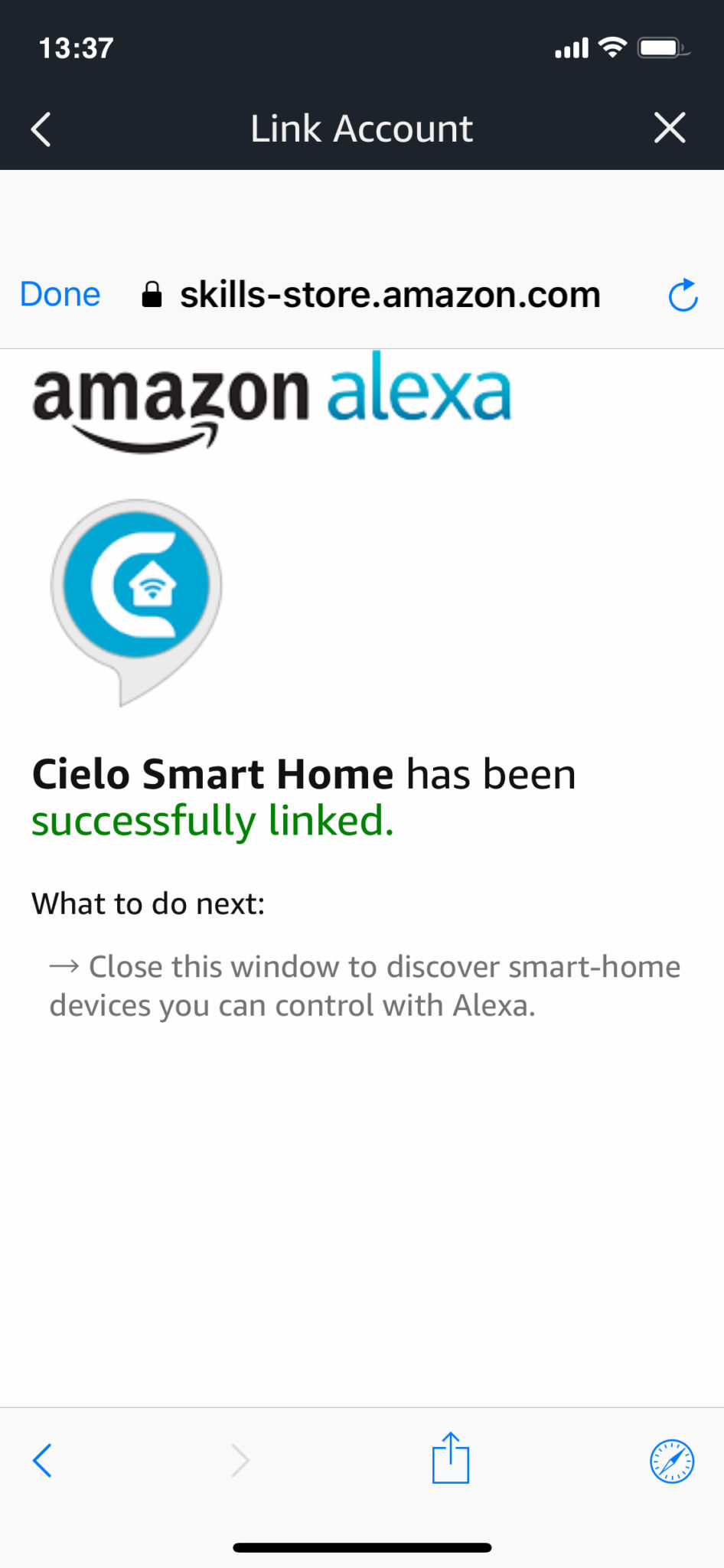 But how to connect Alexa to the air conditioner? To set up Cielo Breez with Amazon Alexa, go to the Alexa app and enter your credentials. On the home screen slide menu, go to the "Skills & Games" section, and search for the Cielo Smart Home skill. You will be prompted to enter your Cielo account details, and once completed, Alexa will search for available devices connected to the Cielo account. Sync them with Alexa and you are good to go!
For a more detailed walkthrough, check out the Cielo support page.
Setting Up Routines
Alexa routines give you the option to perform multiple tasks with one command. Routines with Alexa can be set up based on voice commands, location, alarms, or schedules, etc. On the activation of the trigger command, Breez Plus devices, and indeed other connected devices, can all start performing their function automatically without the need for an explicit command. For example, with voice-activated routines, you could set up the device to turn your Alexa controlled air conditioner on at 74 degrees when the command "Alexa, good morning" is said.
Check out our detailed guide on setting up routines with Amazon Alexa.
A smart home system gives you complete control over your home functions, which you can manage from any location, at any given point of time, and the way you want. It gives you comfort and convenience with maximum efficiency and monetary savings.
The Cielo Breez functions as an Alexa air conditioner controller, and ensures that your Alexa enabled AC unit becomes a part of the complete smart home suite, where monitoring and adjusting the temperature are just one simple voice command away!