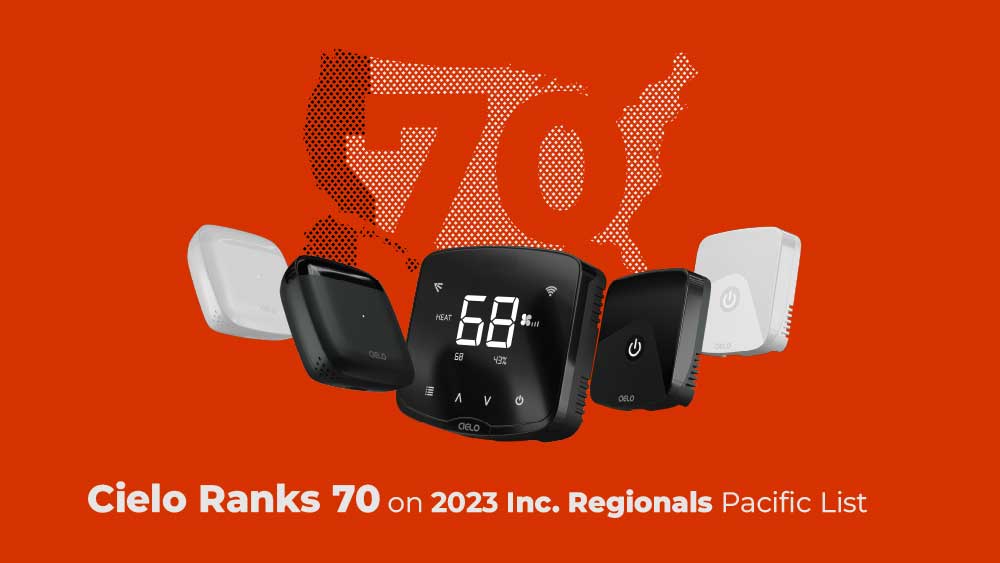 We are immensely proud to share that Cielo is recognized as one of the fastest-growing private companies, ranking at no.70 on Inc. 5000 Regionals: Pacific list – a highly sought-after honor for companies based in Alaska, Hawaii, California, Oregon, and Washington. With a two-year revenue growth of 278%, Cielo has achieved a sustained and impactful growth throughout the region.
This prestigious list brings into the limelight the most successful private companies — within the Pacific region — responsible for significantly contributing to the economy by generating sustainable growth and stimulating employment. Cielo takes pride in sharing the glory with an esteemed roster like Zappos, Microsoft, Patagonia, Timberland, and other notable alumni.
"This year's Inc. 5000 Regional winners represent one of the most exceptional and exciting lists of America's off-the-charts growth companies," says Scott Omelianuk, Inc. editor-in-chief. "These are the companies you'll be hearing about for years to come."
This news also comes on the heels of our recognition by the Inc. Magazine for landing a ranking twice on the Inc.5000 list of America's fastest-growing companies for the past two years.
More About The Inc. 5000 Regionals: Pacific List
The list highlights America's prospering companies across all industries in the Pacific. Between 2019 and 2021, these private companies had an average growth rate of 559%, and in 2021 alone, they added 14,536 jobs and $4.6 billion to the Pacific region's economy.
Methodology
Companies on the 2023 Inc. 5000 Regionals are ranked according to percentage revenue growth from 2019 to 2021. To qualify, companies must have been founded and generating revenue by March 31, 2019. In addition, they must be U.S.-based, privately held, for-profit, and independent – not subsidiaries or divisions of other companies – as of December 31, 2019. The minimum revenue for 2019 is $100,000; the minimum required revenue for 2021 is $1 million.
Way Forward
"Making it onto the Inc. Regionals list is an incredible honor," said Waseem Amer, CEO of Cielo WiGle Inc. "This achievement pays off our team's hard work and dedication to providing innovative solutions to our customers."
He added, "Cielo has consistently strived to stay ahead of the curve, offering unique and cutting-edge technology. Esteemed acknowledgment like this is what keeps us going. We look forward to continuing to serve in the Pacific region with utmost commitment and furthering our mission of making a positive impact."
For product details and exclusive deals, check out: https://cielowigle.com/products/