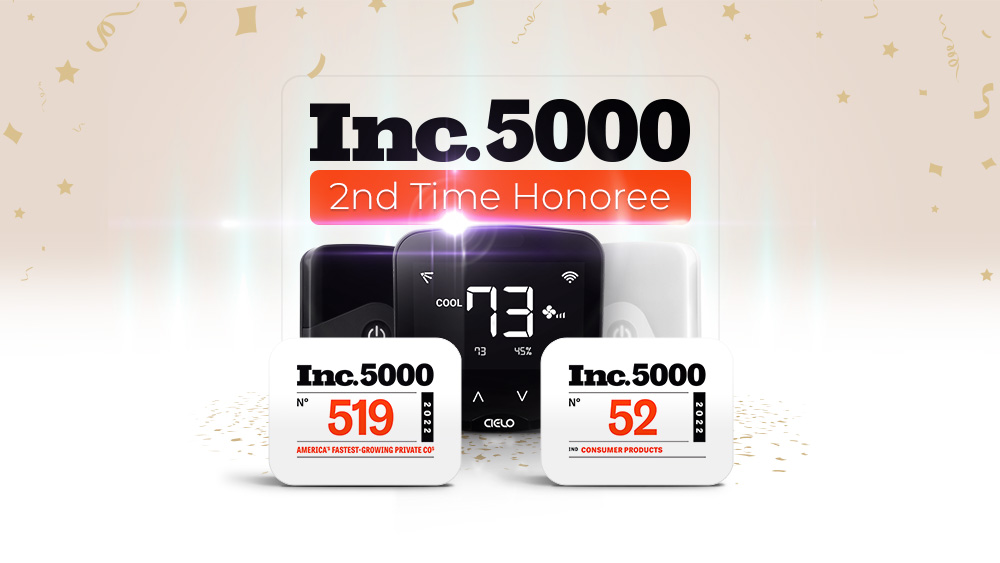 We are humbled and equally excited to announce that Cielo WiGle Inc. (Cielo) has once again made it to the prestigious Inc. 5000 list of America's fastest-growing private companies. Landing a ranking of 519 with an astounding growth rate of 1,195.14% puts us in the top 10.38%. Moreover, Cielo has ranked 52 in the consumer products category, 13 in Washington State, and 13 in Seattle Metro.
Why Is Scoring a Position on the List a Massive Deal?
This ranking has become the hallmark of entrepreneurial success. The companies on the 2022 Inc. 5000 list have not only been successful, but have also demonstrated resilience amid supply chain woes, labor shortages, and the ongoing impact of Covid-19. This year the companies on the list achieved 230% median growth while adding 1,179,282 jobs to the market.
Inclusion in such a prestigious and competitive ranking is a notable accomplishment for Cielo. Doing so for the second consecutive year despite unprecedented challenges indicates the impressive resilience and flexibility shown by the company.
As put by the Inc. Exclusive Guide to America's Top Private Companies, "brains, bravery, and optimism propelled these businesses to our annual fast-growth list, even amid the pandemic."
To make it to the list, the companies must have generated a minimum of 100 grand in 2018 and $2 million in 2021. The higher the revenue, the higher the rank. To qualify, they must be privately-held, for-profit U.S.-based organizations that are not divisions or subsidiaries of other companies.
"The accomplishment of building one of the fastest-growing companies in the U.S., in light of recent economic roadblocks, cannot be overstated," says Scott Omelianuk, editor-in-chief of Inc. "Inc. is thrilled to honor the companies that have established themselves through innovation, hard work, and rising to the challenges of today.
Reaching New Heights of Success
A company with this honor attached to its name is an excellent measure to gauge its credibility. Being one of the only companies in the ductless smart controllers/thermostats industry to land a spot on the list makes Cielo more trustworthy and deserving of a customer's choice.
More importantly, being acknowledged for hard work and utmost dedication encourages the entire team to go to all lengths to surpass existing limitations. Cielo is devoted to infusing this sector with cutting-edge technology and value addition to bring its customers the finest solution for all their needs.
Cielo Smart AC Controllers
Your best choice to make any mini-split, window,
or portable AC smart. Enhance your comfort and savings.
Shop Now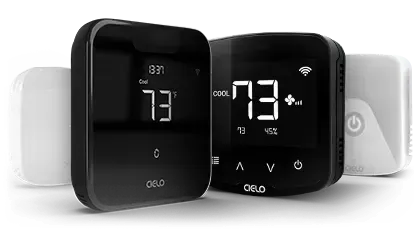 Recipe for a Two-Year-In-A-Row Success
At Cielo, we believe in continuous improvement and progress. Growth has been a significant part of the company culture since inception. The past few years have not been any different. Several factors contributed to reaching this milestone yet again. However, here is the main takeaway from years of learning and development.
Earning a spot on this coveted list the second time around is a remarkable testament to the agile adjustments, devotion, and unwavering resolution to achieve excellence by the entire team Cielo. Last year's recognition only motivated us to learn from customer feedback and build on our strengths so that we put our best foot forward.
Prioritizing Customer Experience
We believe in value-creation and problem-solving for customers as our primary objectives. With exhaustive market research and cutting-edge technology for innovation, we aim to integrate your voice with the company.
Cielo is a company that makes the customer's convenience its priority. The value proposition itself comprises a smart device intended to make lives easier. With next-gen delighting features like Comfy Mode and geofencing, you can avail optimal comfort regardless of your location or timing. The cherry on top, we offer a very budget-friendly solution that requires no initial setup cost and helps you save up to 25% on energy bills. We are steadfast in making the customer journey as pleasant and smooth as possible!
People, People, and People!
"Making it this far required hours of dedication, commitment, and lots of coffee. Our mission and vision hold immense significance, but that would not have mattered if Cielo didn't have the right people in the right place at the right time. The accomplishment wouldn't have been possible without our phenomenal and talented team." said Waseem Amer, CEO of Cielo WiGle Inc.
He further stated, "Nonetheless, not acknowledging the crucial role of our valued customers will simply be oblivious. Only the unfaltering support from our customers has kept us going and motivated us to achieve this astounding growth. We are honored for being your choice regarding something as personal as your home climate."
Way Forward
"Being on this year's Inc.5000 is an honor that directly reflects our determination to strive for success. Last year, getting this international exposure for the first time was highly rewarding and incentivizing. We were enthusiastic about making it to the list again, and with your support as our driving force, we take pride in being able to achieve it again. However, as I said last time, we are not stopping here. This is just the beginning. So brace yourselves; there's a lot more just around the corner!" said Waseem Amer, CEO of Cielo WiGle Inc.