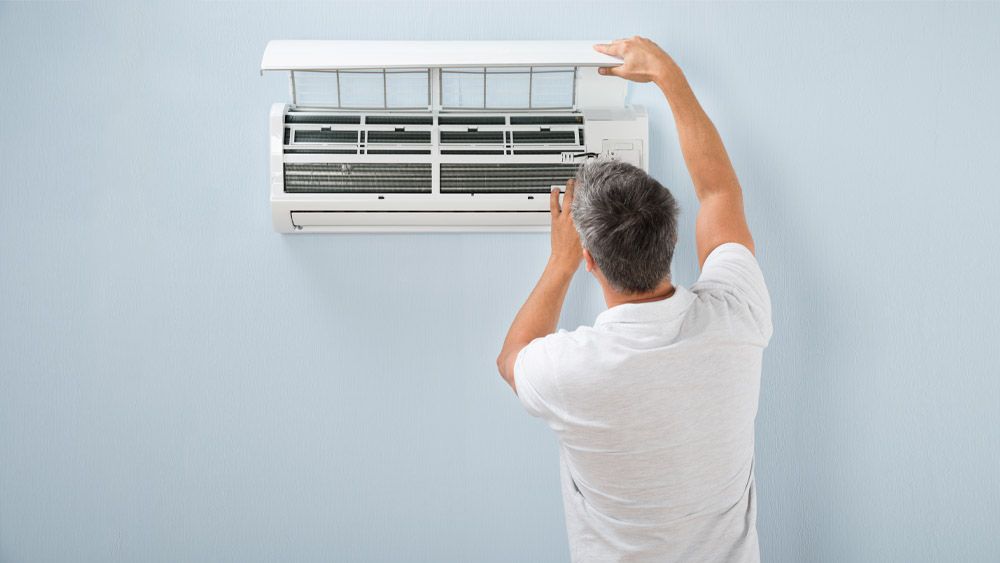 AC coils are an essential AC component and are responsible for transferring heat from the air inside your home to the outside air. If the coils are dirty, they won't be able to transfer heat as efficiently, meaning your AC will have to work harder to cool your home. Not only will this lead to higher energy bills, but it can also shorten the lifespan of your AC unit. To avoid these problems, it's essential to clean the coils on a regular basis. 
The best part about cleaning AC coils is that you don't have to rely on HVAC technicians to keep them debris-free. You can complete this cleaning task in less than an hour with a few supplies at home. To help you in your DIY AC coil cleaning project, here's a detailed guide on how to do it using various methods. 
Types of Air Conditioner Coils
Your air conditioner has two types of coils: evaporator and condenser coils. They work in conjunction with each other during the heat transfer process. Any issue with either one could cause your HVAC system to break down and stop functioning. 
1. Evaporator Coils
The evaporator coils are U-shaped tubes made of copper, aluminum, or steel located in the indoor air handler. The coils are placed behind thin metal strips called fins. The evaporator coils absorb the heat from your home during the cooling process.
2. Condenser Coils
The condenser coils are located inside your outdoor AC cabinet. They are made of metal and look like small tubes. The function of the condenser coils is to release the heat captured by the evaporator coils outside.  
Why Are AC Coils Important?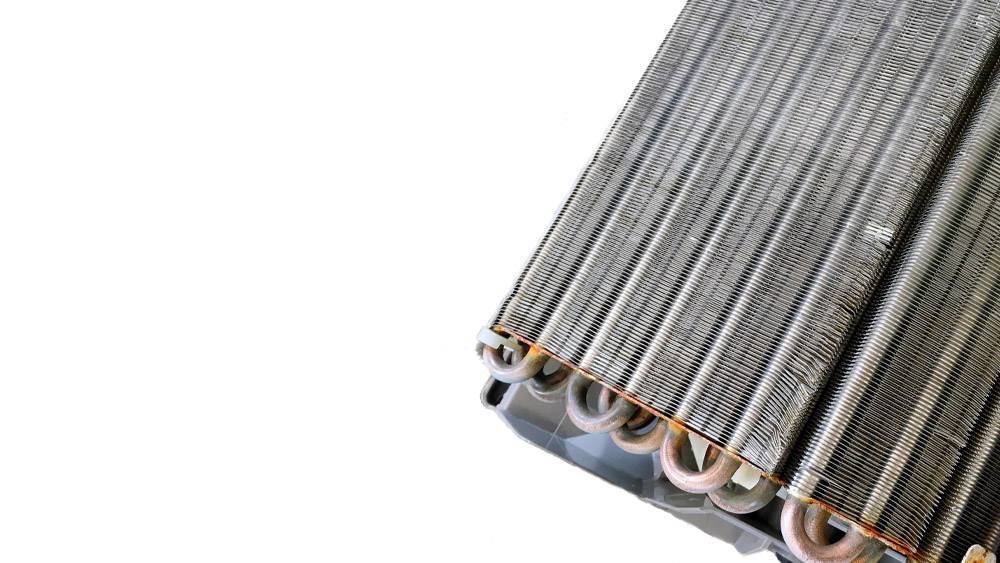 AC coils capture and release heat, making them a vital component in the air conditioning process. Evaporator coils are also important for the dehumidification process. Along with the heat, they also absorb the excess moisture from the air, which is then removed through the drainage system.  
The effectiveness of these processes is reduced when the coils get dirty. Dust and debris create a layer over the coils that impacts the heat exchange. When you ignore the coil maintenance, you put your unit in line for costly repairs and reduced AC life.
Cleaning AC coils help to ensure the long-term health of your HVAC system. It further improves indoor air quality, reduces energy costs, and extends the lifespan of your unit. 
Cielo Smart AC Controllers
Your best choice to make any mini-split, window,
or portable AC smart. Enhance your comfort and savings.
Shop Now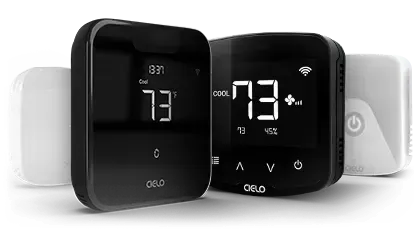 How Do AC Coils Get Dirty?
The moisture, dust, and other pollutants accumulate over time on the surface of your coils. If you haven't cleaned your AC filters in a while, excess dirt can start depositing on the evaporator coils and can pose severe damage. Your AC would consume more energy leading to an increase in bills. Changing your air filters can help you improve your energy efficiency by 5% to 15%. 
Outdoor condenser coils can become dirty if the outdoor environment is not clean or if you have shrubs planted around to conceal your outdoor unit. Falling leaf leaves can enter your condenser and clog the coils. 
Problems Caused by Dirty AC Coils
Dirty AC coils can cause several issues that can seriously affect the working of your air conditioner. Following are the significant causes of concern attached to unclean aircon coils:
1. Decreased Cooling Capacity
Your outdoor unit is responsible for transferring the heat outside. However, when your AC coils are filled with debris, they hamper the process of heat transfer. When this happens, you will start noticing a decrease in your AC's cooling capacity.
2. High Energy Consumption
The coils laden with debris make it quite difficult for your unit to work efficiently. As a result, your air conditioner will have to put in more effort and work for a longer duration to achieve your desired temperature settings. This increases your energy bills as your system consumes more energy than it usually does.
Related: 21 Energy Saving Tips for Year-Round Energy Efficiency 
3. Ice Buildup on Coils
As more and more dirt accumulates on the coils, they stop functioning properly. The debris restricts the HVAC airflow, and warm air does not reach the refrigerant. This causes the refrigerant to become too cold. When this happens, any condensation on the coils freezes and leads to ice buildup. To prevent this situation, regular AC maintenance is strongly advocated.
Here are some other reasons why your air conditioner is freezing up. 
4. Increased Wear & Tear
Forgetting to clean your AC coils can also block the coils completely. This then causes the compressor to operate at a high temperature, putting the entire system in a state of stress. Compressor replacement is a costly expense that can be avoided with regular cleaning and following annual maintenance schedules.  
5. Decrease in Comfort Levels
AC coils remove unwanted heat and humidity from your home, resulting in a comfortable indoor environment. When coils efficiency takes a dip, it affects your comfort as your AC struggles to maintain your ideal room temperature and humidity levels. 
How Often Should You Clean Your AC Coils?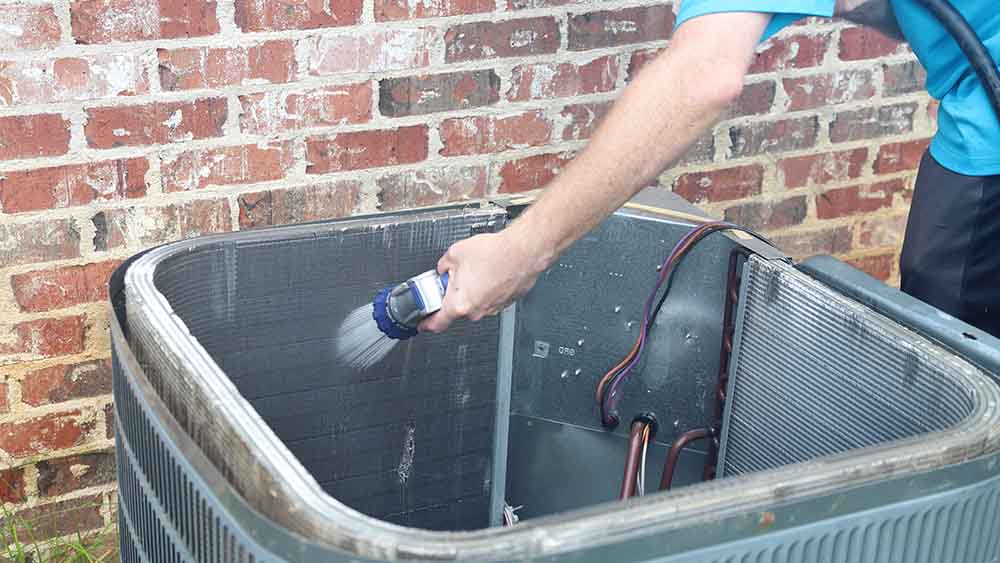 As a general rule, you should clean the dust and debris on your AC coils every two months. This routine should be followed in addition to your annual AC tune-ups. But how frequently must you clean your AC coils?
The frequency of AC coil cleaning depends on various factors:
When your AC usage is particularly high, you should increase the cleaning frequency. 
If you live in an area with high pollution levels, you will need to clean your coils more often.
Cleaning AC coils also depends on how often you change your AC filters.  
Smart HVAC devices such as smart thermostats for central and smart AC controllers that work with mini-split, window, or portable AC, can be quite beneficial in keeping your unit up to date with its maintenance. As dirty filters can lead to grime buildup on the coils, you can use smart controllers like Cielo Breez Plus to keep track of air filter cleanliness.
How to Clean AC Coils? A Quick Guide
AC oil cleaning may seem daunting, but it's actually fairly quick and easy. First, turn off your AC unit and disconnect it from the power source. Next, remove the coil access panel so that you can access the coils. Use a brush or AC oil cleaner to remove any dirt, dust, or debris. Be sure to get into all the nooks and crannies. Once the coils are clean, reattach the access panel and turn on your AC unit.
For a detailed AC coil cleaning guide, read on! 
How to Locate Your AC Coils?
Here's how to locate the evaporator and condenser coils. 
Gaining Access to Evaporator Coils
To reach the coils in your indoor unit, you have to remove the access panel.
Check your AC's manual to find out where the access panel is located.
Remove the tape that seals the panel.
Then remove any screws or fasteners attached to the access panel.
Remove the panel cover to gain entry to the coils.
You will see a V-shaped frame of two panels of coils lined with aluminum fins. 
Gaining Access to Condenser Coils
Turn off your unit and remove the condenser cover.
Inside the unit, you will see a cage.
Remove the screws at the bottom of the cage
After removing the cage, you will see the fins along with the AC coils.
Note: If you are still having trouble finding the coils, refer to your AC's user manual. The diagrams in the manual can help find the exact location.
Equipment Required for Cleaning AC Coils
You will find many of these tools in your home. However, you might have to purchase a fin comb, coil comb, and a commercial coil cleaning detergent. Make sure to get your hands on the following equipment before getting started:
Coil comb
Fin comb
Gloves
Commercial cleaner or detergent
Cleaning brush
A piece of cloth
Protective eyewear
5 Ways to Clean AC Coils 
After gaining access to AC coils, let's start the cleaning process. For cleaning your AC coils, you should gather all the tools required beforehand. Before opening your unit to find the coils, ensure it is turned off. To be on the safe side, you should also turn off the circuit breaker. When cleaning AC coils, be careful not to touch the fins forcefully as they are extremely delicate and can bend even with very little pressure.
Related: How to Clean Window Air Conditioner in 8 Simple Steps
1. Cleaning AC Coils With a Brush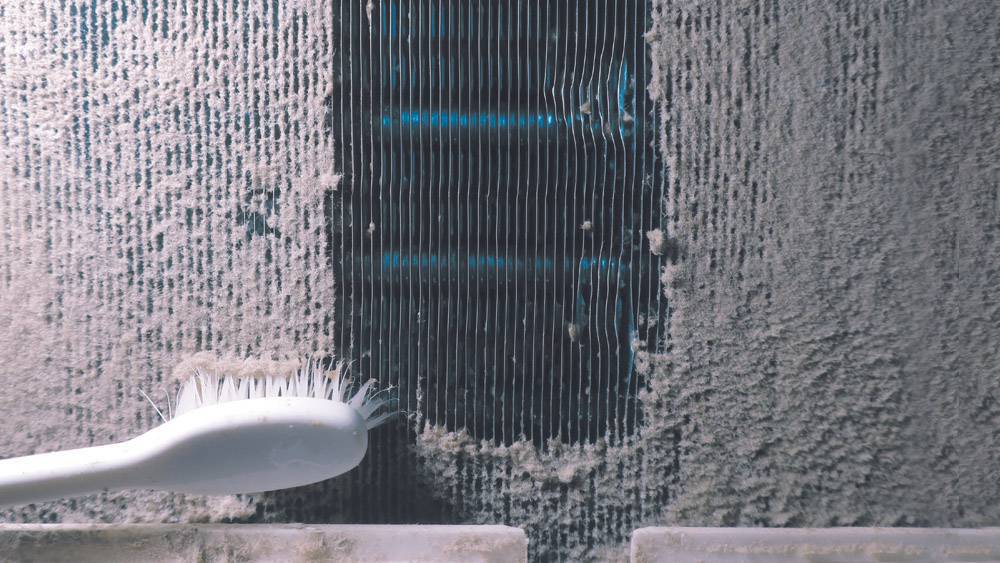 Using a brush is an easy technique when you are just dealing with dust accumulated due to the everyday use of an air conditioner. A simple brush can do the job; however, if you want a thorough cleaning, using a special soil brush is a better idea.
Examine the external surface of the coils for any traces of leaves, layers of dust, or spider webs. 
Lightly apply the brush to the coils and sweep the dust away.
Continue doing that until all traces are removed.
Use a coil comb to clean the area between the coil fins. Do not force the comb where it does not pass through easily; you can easily tear the thin fins.
If you notice any bent fins, gently straighten them using a fin comb. Run it parallel to the fin line for straightening. 
Once you are done, thoroughly clean the area around the unit.
Note: Avoid using brushes with hard bristles; your AC coils have delicate fins that can get damaged.
2. AC Coil Cleaning Using Compressed Air
For light accumulation of dust, you can use the compressed air technique. This method should on be used to clean condenser coils. Using it on evaporator coils can lead to dust blowing inside your house. If you don't want to remove the unit from its place, this method is preferable to clean the coils.  
Here's what you need to do:
Direct compressed air to flow in the direction opposite to airflow.
If one side needs more cleaning, place the nozzle close to that side and direct the air.
Maintain a constant flow; it will help remove the dust smoothly and prevent any damage to the coils.
If high pressure is required, use a 90-degree angle or blow straight to the fins so that they don't bend.
Avoid blowing the air into your ductwork as it can clog your ducts and cause further problems. Check out this AC duct cleaning and maintenance guide.
After you are finished, place the cover back securely and clean the area around your outdoor unit.
You can install a piece of plywood on top of your unit to avoid dust or leaves falling inside it.
Note: Be sure to wear protective eyewear to avoid dust getting into your eyes.
3. Cleaning AC Coils Using Commercial Cleaners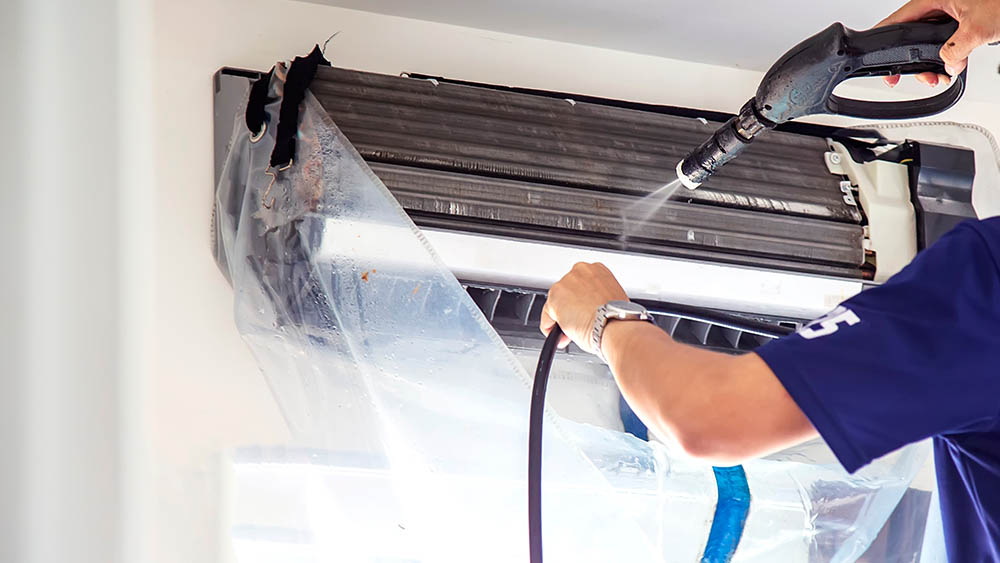 You will find plenty of chemical cleaners  in the market specially designed for DIY AC coil cleaning. Foaming cleansers are widely available as they can easily loosen the dirt and debris on the coils. For copper coils, avoid using acidic cleaners. 
Before using the detergent, read all the instructions provided.
Spray the AC coil cleaner as needed and wait for it to foam and break apart the accumulated dust. Let it sit for 5-10 minutes. 
Reapply if needed. 
If the cleaner label instructs to rinse off foam, use a garden hose on low-pressure settings. For indoor coils, you can use a rinse-free cleanser. 
After rinsing the coils, don't turn on your air conditioner immediately. Let the unit dry for 30 to 60 minutes.
4. Cleaning With Homemade AC Coil Cleaner
If you don't want to use commercial cleaners, you can opt for a simple AC coil cleaner that you can make at home. 
Mix a detergent with warm water and put it in a spray bottle.
Spray evenly on the coils and let the cleaner sit for a few minutes.
Then wipe all the grime with a piece of cloth. In the case of condenser coils, you can rinse with water using a garden hose. 
Wait for 30-60 minutes and let the unit dry before turning it on. 
5. Heavy-Duty AC Coil Cleaning
If your AC coils are covered with grime that cannot be removed using other methods, consider heavy-duty cleaning methods such as pressure wash or steam cleaning. However, call an HVAC professional if you have never used these techniques before or are not confident enough to do it yourself. Be cautious as high pressure from these methods can bend the coil fins and cause severe damage.
Related: How to Clean Window Air Conditioner in 8 Simple Steps
In Conclusion 
Cleaning AC coils is an important part of HVAC preventative maintenance. It will help your unit run more efficiently and will also extend the life of your AC. Plus, you can save money on expensive repairs or replacements down the line. So now it's time to roll up your sleeves and get started. By following the simple cleaning methods mentioned in the blog, you can easily tackle this task on the weekend!