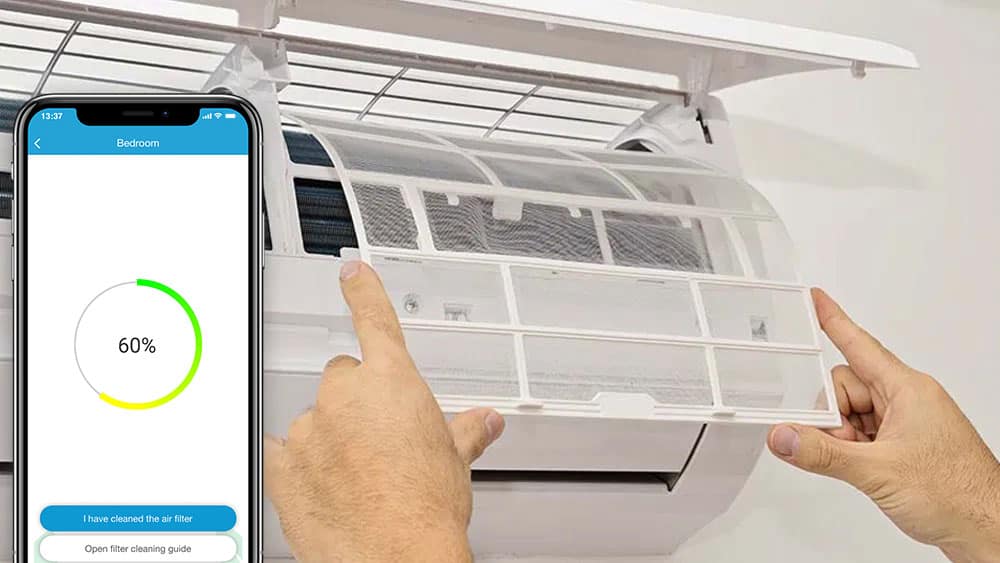 The role of an air filter within an HVAC system is crucial. Unfortunately, they are often overlooked and given only a secondary thought. Most of the time, when you are getting your air conditioner tuned up by an HVAC professional, you may hear the term 'air filter,' especially if your filter is dirty.
Seemingly unassuming and looking nothing more than a piece of cardboard or stiff cloth, air filters are often the first and last line of defense for your indoor environment against harmful particulates and foreign matter. Here is a brief overview of what air filters are, their functions, types, and most importantly, we answer: How to choose, maintain, and change your air conditioner's air filter.
What Are AC Air Filters?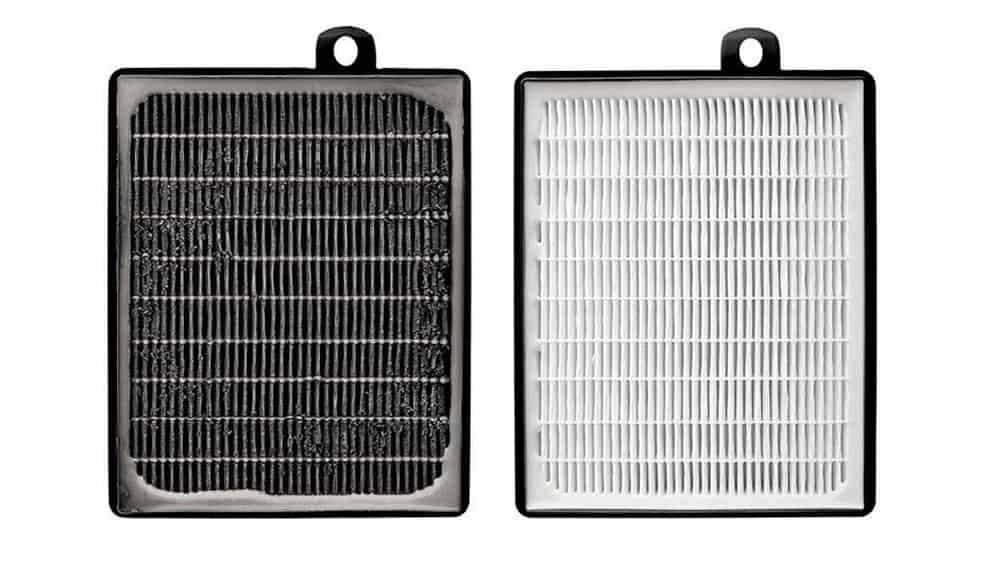 An air filter is a device for filtering particles from the air. As with any filter, air conditioner filters consist of a porous structure through which coarse and large harmful particles cannot pass through. In an air conditioner, these filters do not let dangerous pollutants and allergens enter your indoor environment. For this reason, they have a marked effect on your health and well-being.
AC filters are mostly made out of a fine fiberglass thread, which is then spun on a frame or from fine paper or cloth wrapped on a cardboard frame. Some particles which an air conditioner filter can help protect you against include:
Pollen
Mold
Pollutants present in the outdoor air
Dust
Fur from pets
Dead skin or dander
The cleanliness of AC air filters is essential for people who are sensitive to air quality and have allergies or diseases such as asthma. Overall, air filters can be beneficial for everyone by improving your indoor air quality, considering you make sure your air filter is not dirty!
AC Air Filter Efficiency Ratings
Efficiency is a word that is often thrown around very loosely, but we are often unaware of what it means and how it is measured. You can measure an air filter's efficiency through "Minimum Efficiency Rating Values," or MERV for short.
Cielo Smart AC Controllers
Your best choice to make any mini-split, window,
or portable AC smart. Enhance your comfort and savings.
Shop Now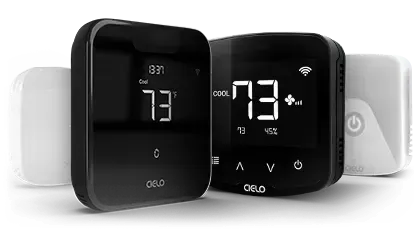 The MERV goes from 1 to 16. The number is dependent on the amount of matter of a particular particle size which the filter can stop. The United States Environmental Protection Agency provides the following figures to help compare the performance of various filters: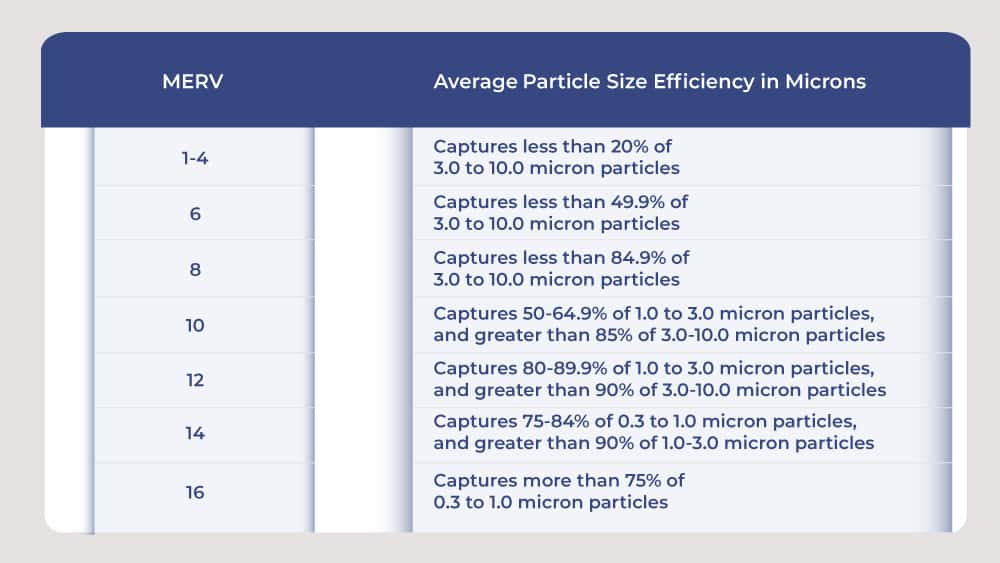 Source: US EPA
As can be seen from the table, a higher value means more stopping power. But be careful! Having the ability to capture most particles does not mean you should get a 16 MERV filter for your home. Each filter has its application setting.
MERV filters from 1 to 4 are the standard common filters and provide a basic filtration level at a low cost. Filters with a MERV of 6 to 8 are ideal for residential settings. They employ the pleated cloth type of filters.
Mid-range are from MERV of 9-12, and they are of relatively high quality. They are capable of filtering out particles of 1 micron or greater. Filters with a MERV of 13-16 are suitable in industrial and laboratory settings where a perfect atmosphere is essential. Particles of 0.3 microns and greater are captured with the help of these filters. Naturally, then, these filters also cost much more than the lower MERV filters.
High MERV air filters are very effective and very dense, potentially interfering with the airflow, especially if the air to be filtered is excessively dirty. This can lead to a reduction in the cooling and heating power of your HVAC system and have more of a negative effect than a positive one.
"The most critical part when selecting the best air filter is to have an understanding of the various MERV ratings and how they correspond with the quality of the filter. This will help you select the appropriate MERV level and ensure that your specific filtration requirements are met."
– Ed Ghobriel (owner of EVAM Canada – Heating, Cooling, and Air Purification solutions)
Types of AC Air Filters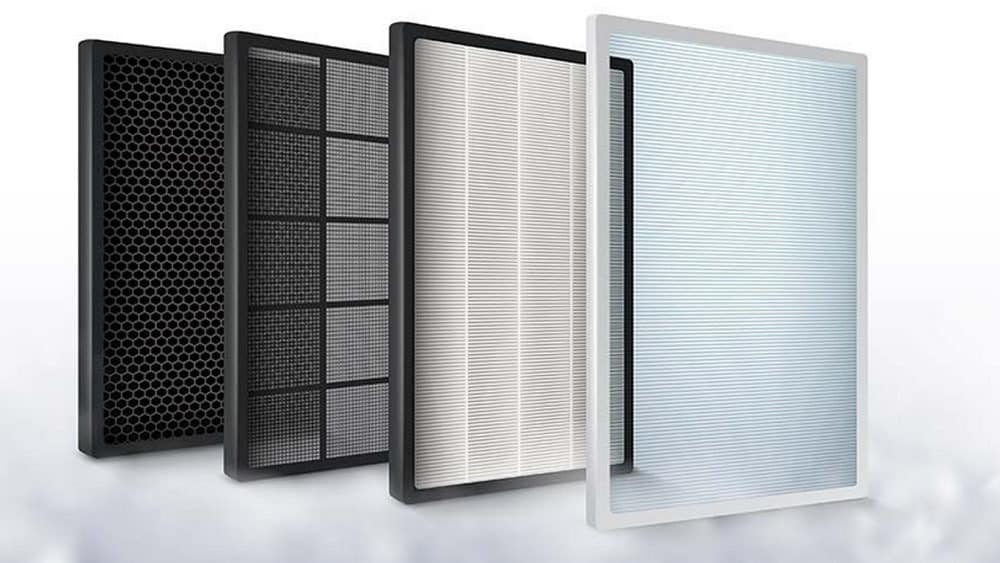 With the introduction of new technologies, air filters are also improving in their modes of operation and forms. The following are some of the most commonly used AC filters:
Fiberglass Air Filters
Perhaps the most common type of all, these filters are designed for single use only. Strands or fibers of fiberglass are spread out over a metal or cardboard frame. This fiberglass then serves as a barrier for harmful particles.
This type of filter is on the lower end of the spectrum as far as MERV ratings go, but it's a popular option among homeowners due to the low cost.
High-Efficiency Particulate Air (HEPA) Filters
These are the talk of the town these days. HEPA filters work at a very minute scale and are strictly controlled by regulations. This type of filter can filter 99.97 percent of all airborne particles sized 0.3 microns or larger according to the American standard of a 'True HEPA' filter.
A HEPA filter's working mechanism is slightly different from other types to ensure the effective elimination of particles. While this is a bit of a technical discussion, the glass fibers in a HEPA filter form a fibrous maze and are captured either by colliding with fiber or through sieving, interception, or diffusion.
Thanks to its high MERV, HEPA filters are capable of trapping bacteria and tobacco particles from the air. But their high cost and the need for a professional contractor to install makes them only suitable for people with specific needs such as allergies and illnesses.
Pleated Air Filters
Very much similar to fiberglass filters, pleated filters use polyester or some other cloth material to perform the filtration. They are usually much more capable of stopping dust flow into a room.
The polyester cloth is arranged in an accordion shape, giving them a much larger surface area than flat filters. The larger surface area presents less of a resistance to airflow and makes for longer-lasting filters.
Reusable/Washable Air Filters
Washable air filters are cloth-based filters that can be washed and then used again. These are relatively cheap filters that are designed for low-intensity use. This is because they usually have a MERV rating of 1-4, which doesn't make them suitable for high pollutant environments.
Care also has to be taken while washing air filters so that they do not get damaged. You need to thoroughly dry them before using them again, or else mold and fungi can easily grow on them.
Why Do You Need to Change AC Air Filters?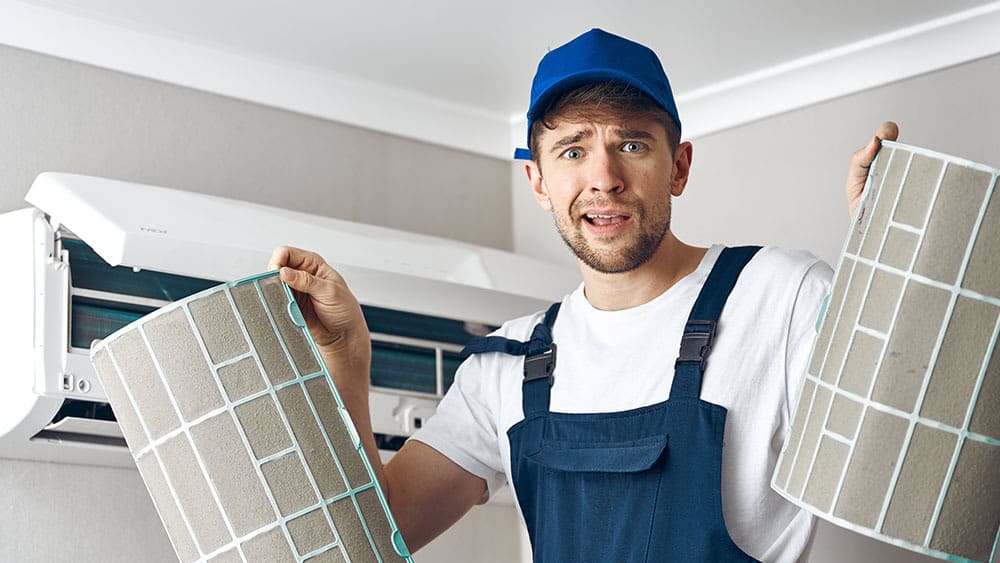 By now, we know that air filters trap harmful particles & pollutants from the air and allow clean & fresh air to travel into the room. Over time, these hazardous pollutant particles can accumulate within the filters and reduce the total volume of air passing through them. Less air passing through your AC's air filters means that you would have to turn your air conditioner's fan settings up a notch to achieve the same effect, and in some cases, even that might not work.
The result is a higher energy bill at the end of the month and degraded air conditioner efficiency. Both things which we do not want! Clogged AC filters can result in energy bills rising to 15% higher than usual. According to Energy.gov, energy consumption can be brought down by 5% to 10% by replacing dirty filters.
Another drawback of a clogged AC air filter is the reintroduction of harmful particles into the air. Due to the large number of pollutants captured in the filter, when an AC reverses airflow, there is a high chance that some contaminants will make their way back into the air and result in even dirtier air than before.
This is why it is imperative to change or clean your AC filters regularly. But, how often should you change an AC filter? Let's find out in the next section.
How Often Should You Clean Your Air Filter?
Regular air filter cleaning is necessary, but how often you should clean it depends on your usage. It is best to clean AC air filters every two weeks (this is roughly 200-250 hours of use) & get them replaced every 3-4 months. It is imperative to have a new air filter before the start of a busy summer season.
Pro Tip: Make use of a smart AC controller to monitor your AC air filter's status and be notified exactly when it's time to clean it – before it's full!
Changing & Cleaning Air Filters – DIY Air Filter Maintenance Tips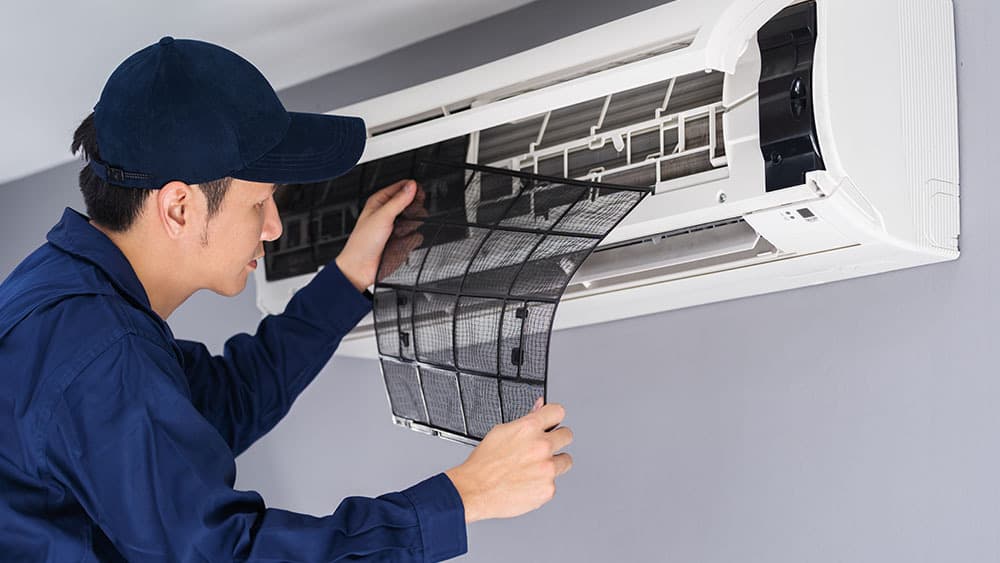 Buying a new air conditioner filter isn't the end-all and be-all. You need to keep track of the cleaning cycle and also need to maintain it from time to time to achieve optimal cooling and a cleaner environment.
Dirty AC filters are a major cause of air conditioners not heating or cooling properly. Be sure to check the air filters out first thing if this is the case with your AC, and have them cleaned or changed.
A clogged-up air conditioner filter can increase the load on your AC's fans and cause them to work at a high setting at all times.
A dirty AC air filter that is already entirely blocked cannot trap any more dirt and dust and becomes an active source of contaminants within the HVAC system (especially for central/ducted systems). As discussed before, dirty AC filters cause the AC to work at a higher power setting. This can lead to additional power usage and higher energy bills.
This is why it is vital to have the AC filter cleaning done regularly. A visual inspection is usually enough for the purpose. You can hold the filter up against a light source, and if you can see through it, then it's good to go. Otherwise, a replacement or cleaning is in order.
We are often asked how to change an AC air filter? This is an easy one to answer. AC filters for ducted systems are placed in the outdoor units or furnace units and can be easily taken out by just unclipping, and pulling them out of their holders. For ductless systems, the filters are placed within the indoor unit and again you can easily take them out with a slight pull.
Wondering how to clean an AC filter? Cleaning is usually as easy as a gentle blow over the filter with an air hose or a workover with a vacuum cleaner. You can simply wash washable air conditioner filters under running water, but be careful to dry them completely before inserting them back in.
Read More: Guide About Cleaning Air Conditioners
AC Air Filters Checklist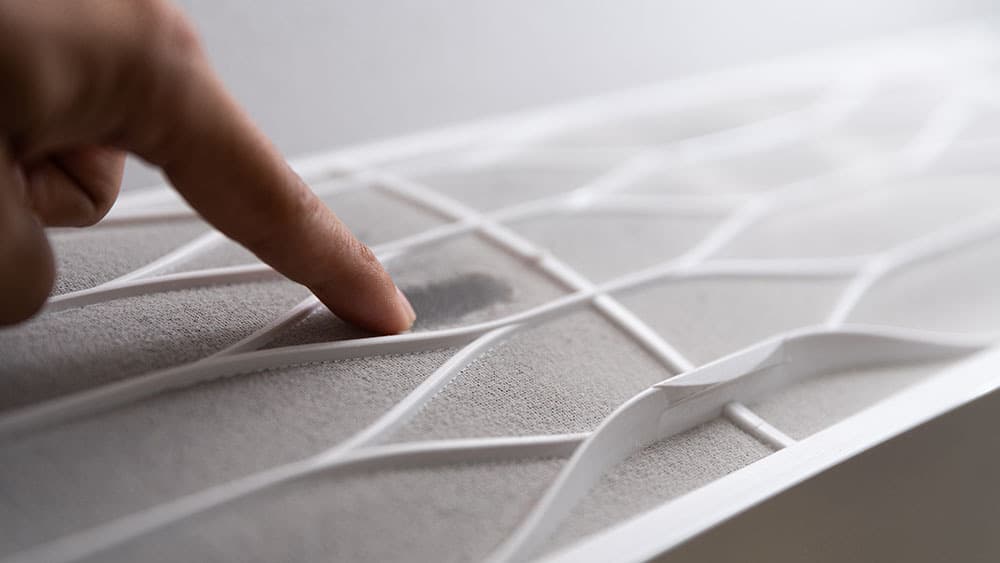 Pleated Air Filters Give Higher Efficiency
The pleated structure of such filters, resembling an accordion, gives the most surface area for the filter to contact the air. This enables more filtration capacity than a simple flat structure.
A higher amount of airflow can be achieved through such a filter since there is more space for the air to pass through. Moreover, such filters can last longer than flat filters because they can hold a more considerable amount of dust and particles before needing to be changed.
Smart AC Filters
Smart air conditioners and smart AC controllers are becoming rapidly popular these days. One innovative feature that smart controllers bring to the table is of monitoring your "Air Filter Status." With this feature, you can track when your filter needs replacement. When you have a dirty AC filter, a notification pops up on your mobile phone, alerting you that an AC filter change is due. This can save the you from breathing in stuffy air and having a clogged filter for days.
Know When to Use HEPA Filters
HEPA filters are not always the solution. If you live in a rural setting with clean air and no pets, a HEPA filter might not be what you need, as a standard filter can do the job.
But if you have pets at home to take care for or are susceptible to allergies, then a HEPA filter might very well be worth the extra cost and have a significant effect on your convenience and comfort.
Air Conditioner Filter Sizes
When buying a new air conditioner filter, you have to be careful in selecting the right one for your HVAC system. Different models are designed for different sizes, and no one size fits all. AC filter sizes are usually expressed as Length x Width, but an AC filter's depth also needs to be taken into account. Common depths range from 1 to 6 inches. Some standard AC filter sizes are:
10 X 20
14 X 20
16 X 24
18 X 30
12 X 12
14 X 24
16 X 25
20 X 20
12 X 20
There are many more sizes available other than these as well. You can also get a customized AC filter made.  To know the air filter's size your AC accepts, look at the dimensions printed on your old AC filter, or have a look at the owner's manual of your AC.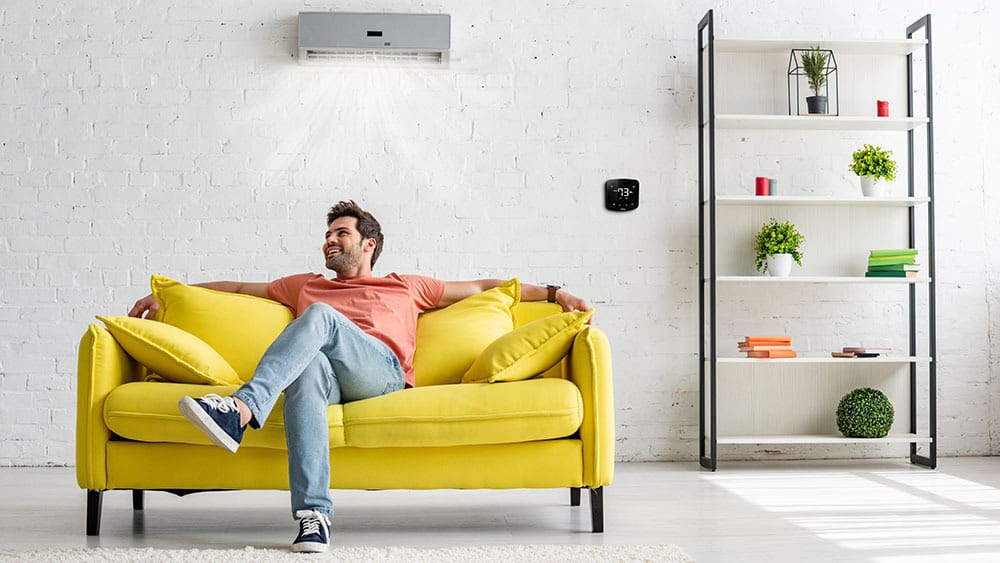 Now you know all about AC filters, their types, applications, and tips for keeping them in top shape!
The importance of a clean environment cannot be understated, as the indoor air quality dramatically affects your health and productivity. Be sure to check out the most suitable air conditioner filter for your application, and enjoy the benefits of clean air!
Let's Breathe Fresh Air With Cielo Breez!