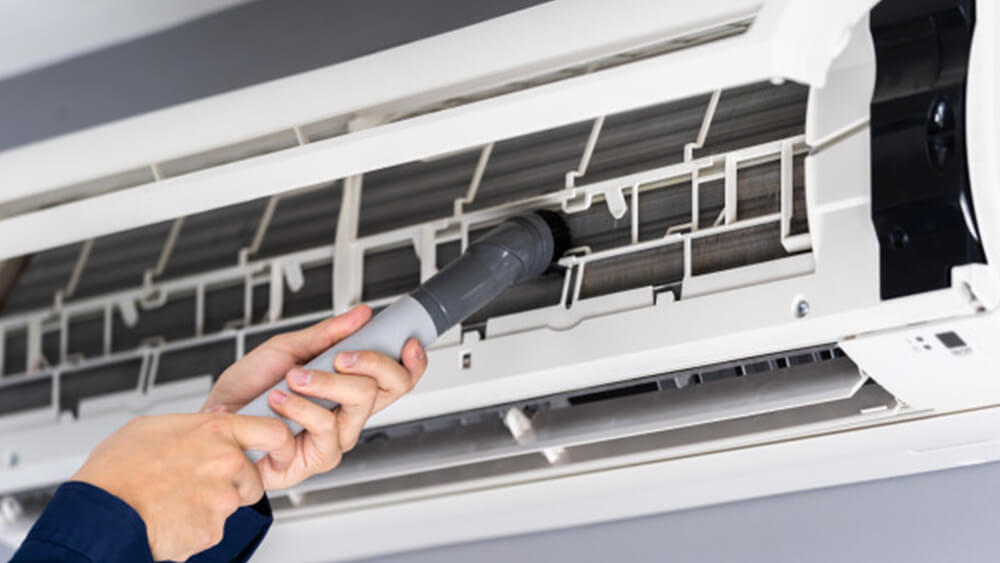 Regular AC tune-ups are essential to run your air conditioning system smoothly. When your air conditioner starts to act strange, you know you have delayed your routine maintenance checks! A timely AC tune-up helps you save money and the hassle of expensive repairs. From poor airflow to bad odor, several signs indicate that an air conditioner tune-up is long overdue.
Do you remember the last time your air conditioner was serviced? In case not, your AC will definitely let you know. Here are some warning signs to look out for and immediately schedule an AC maintenance check or do it yourself! 
1. Strange Sounds Coming From the AC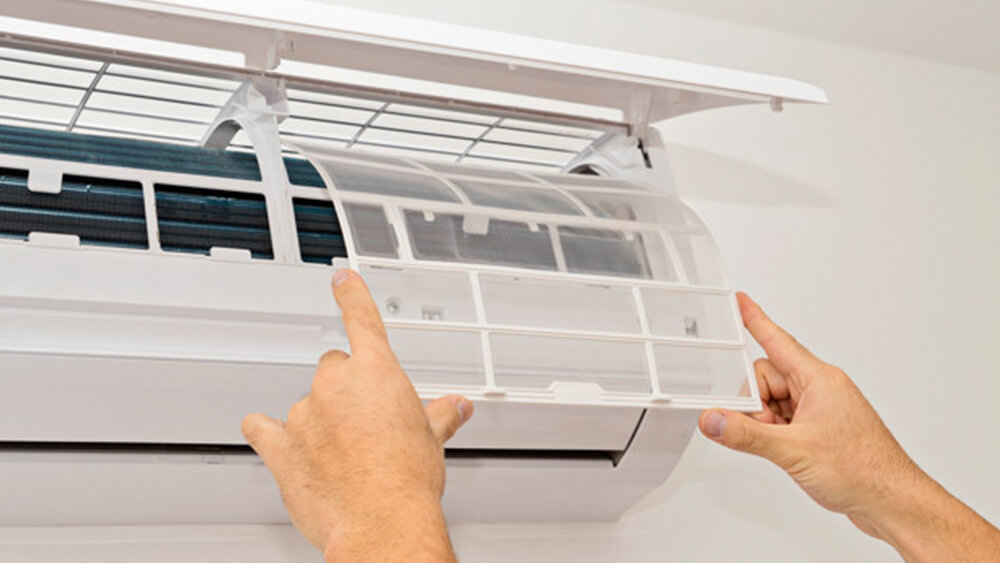 If your AC is old, then you must have gotten used to the noises it makes whenever it is turned on. If you notice any new sounds out of the ordinary, then this indicates it's time for your AC's tune-up. Some common sounds signaling that something is wrong include a hissing sound, a whistle, a buzz, or an alarming bang.  
Normally a buzzing sound can be produced if the airflow is partially obstructed as the air conditioning unit tries to push the air past the blockage creating discerning sounds. Humming noise or a raspy sound is also generated if the blades are damaged and are not moving swiftly. A motor that is dying out gives out a humming sort of noise.
Make sure to notice these sounds as your AC is trying to tell you something! Get your AC inspected as soon as possible to figure the exact cause and keep it healthy.
Cielo Smart AC Controllers
Your best choice to make any mini-split, window,
or portable AC smart. Enhance your comfort and savings.
Shop Now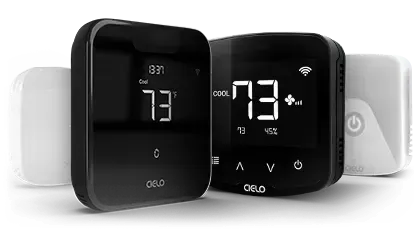 2. Increase in Your Utility Bills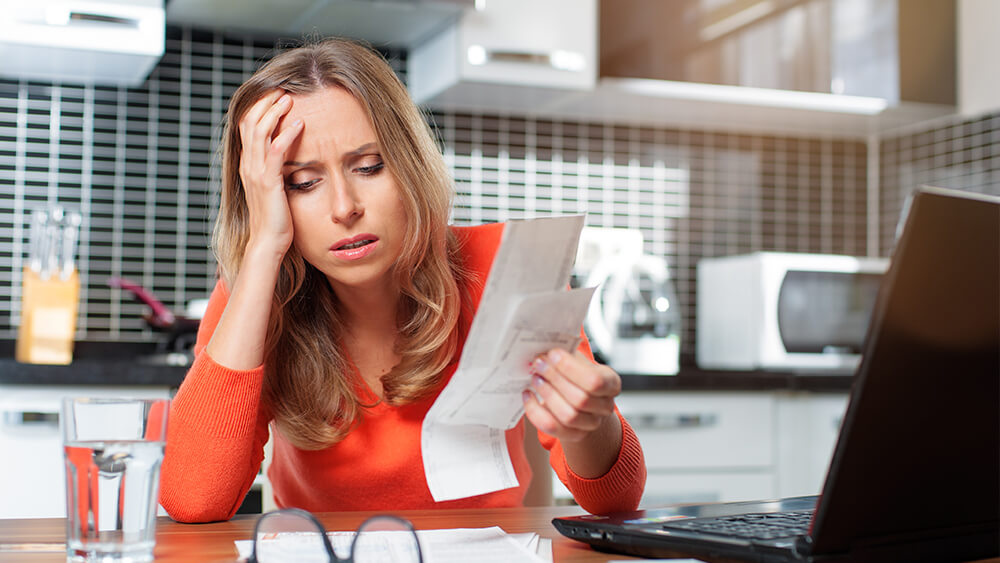 If you observe an increase in your utility bills without any significant increase in usage activity, then it could be an indicator that your air conditioner is drawing more energy than usual. This happens typically due to a lack of maintenance. As an air conditioning system gets old, it loses efficiency if you don't schedule regular AC tune-ups. Over time the system may need to work harder due to dust traps, blockages, or any other reason. This means it will draw more energy than it is supposed to, and it can surge your utility bills.
Air conditioner tune-ups don't only increase your system's efficiency, but they also help save energy and extend the life of your air conditioning system. Smart AC controllers are an excellent way to keep regular checks on your AC's maintenance and keep track of your usage. Also, their smart features help save energy overall!
3. AC is Not Cooling Properly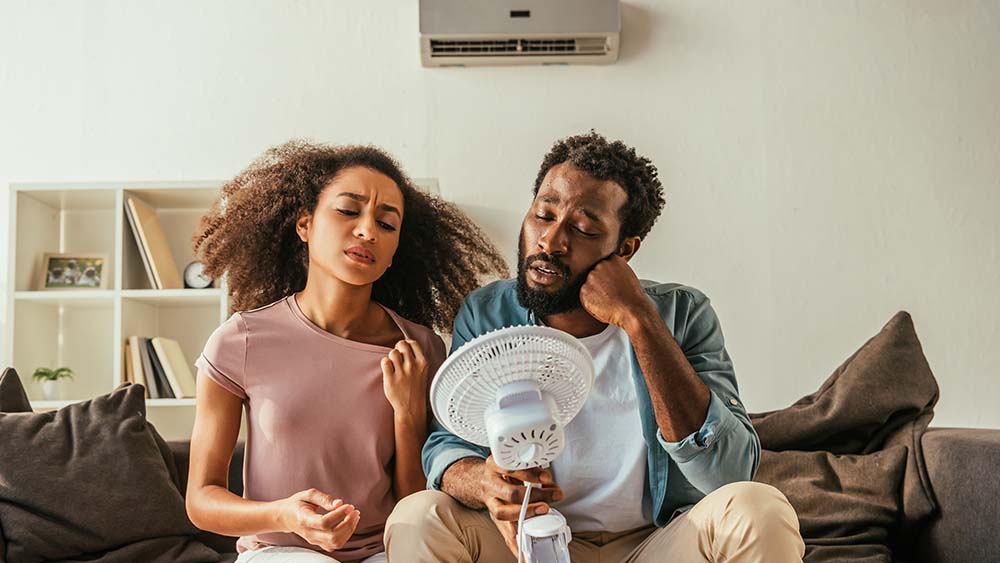 If your AC is blowing out room temperature air or warm air, it will not fulfill its unique purpose. There are several reasons why this can occur, and all can be catered to in an air conditioner tune-up.
Your air conditioner coils may need to be cleaned, or the air filters may need to be replaced to prevent dust and grime being the main reason for your AC's inefficiency. Your AC can also be low on refrigerant, and recharge may fix the issue. The problem can also be electrical. The outdoor unit is receiving electricity due to a trip or fuse.
4. AC is Giving Off a Bad Odor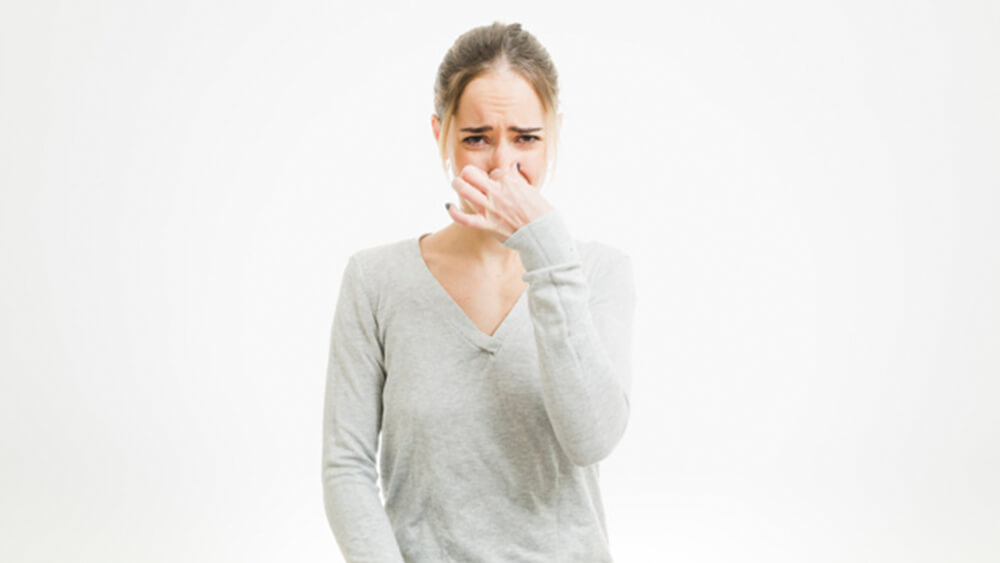 If you suspect a bad odor and feel that it is being emitted from your air conditioning system, you would want to tackle the issue before it worsens. The smell can be due to many factors such as wet filters, a clog precisely in the condensate drain line, or a buildup of fungus or mold.
Sometimes foul odor from the vent of your air conditioning system also means that your system's wire insulation needs to be replaced. Trapped and decaying animals in your unit can also give off a pungent smell. Learn more in detail about some of the reasons, and possible solutions for AC smells.
An air conditioner tune-up ensures that your unit is clean and well maintained to avoid any reasons for a foul odor to be released! Don't take any chances, and always keep your AC in top-notch condition!
5. The Air Conditioner Has a Weak Air Flow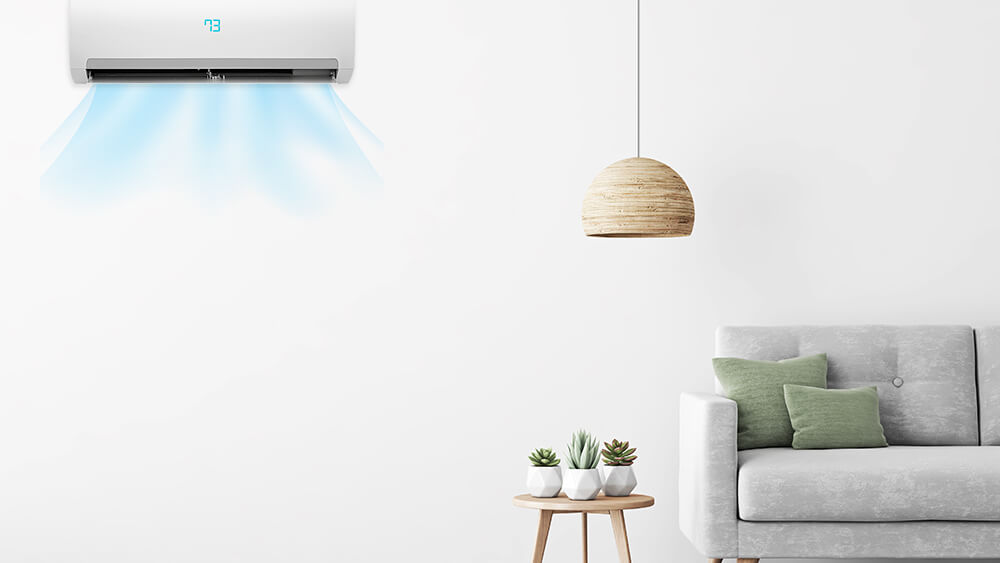 No matter the season, you depend on your air conditioning system to provide consistent airflow to maintain the desired temperature. When this does not happen, you suffer from inconsistent temperatures and increased bills as your AC works harder than usual.
Poor airflow is an indication of clogged filters, or a leaky duct, or maybe both! Clogged ducts or dirty air filters prevent an easy flow of air through the system. If clogs are not taken care of, this can lead to expensive repairs that nobody wants. Moreover, it can cause allergies and other respiratory problems, proving a health risk for you and your family.
If you feel that the airflow coming out of your unit is weak, it's time to schedule your AC's tune-up. Certainly, tuning is a great way to clear up debris from your vents or any other blockades and restore the airflow to get your air conditioning system back on track.
6. AC is Unable to Control Room Humidity Levels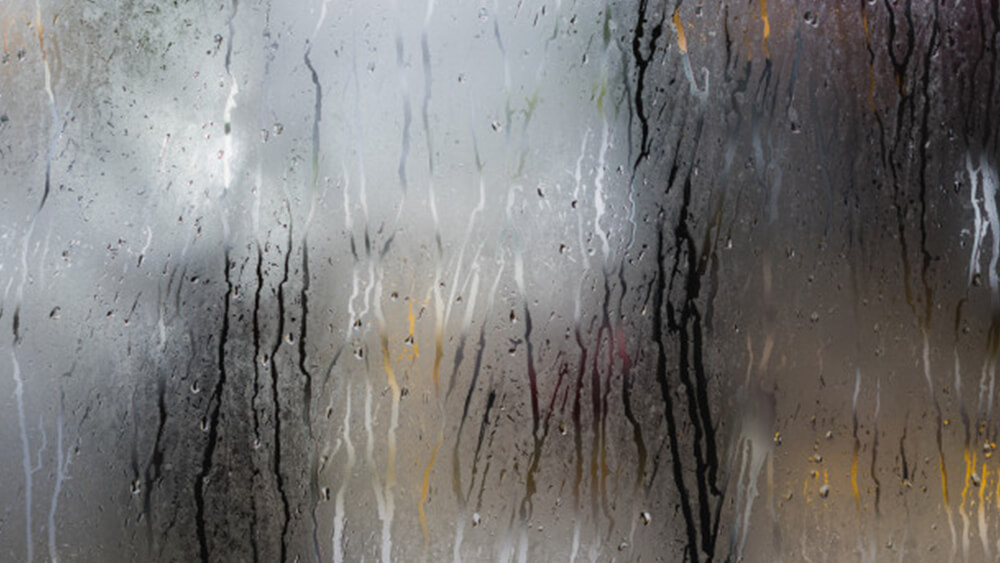 During spring and summer, the weather can get extremely sticky! This does not mean that you have to experience humidity indoors as well. Usually, your air conditioner takes care of your room's humidity automatically. However, if you feel that your air conditioner is not performing perfectly and the room's humidity levels are high, your AC's tune-up is well due!
In such cases, the refrigerant of your AC system is low and requires maintenance. The evaporator coil may not be getting cold enough to cool the air and remove the room's humidity effectively. Hence, the problem of increased humidity is experienced. A tune-up shall get your coils working perfectly.
7. Water is Leaking From Your AC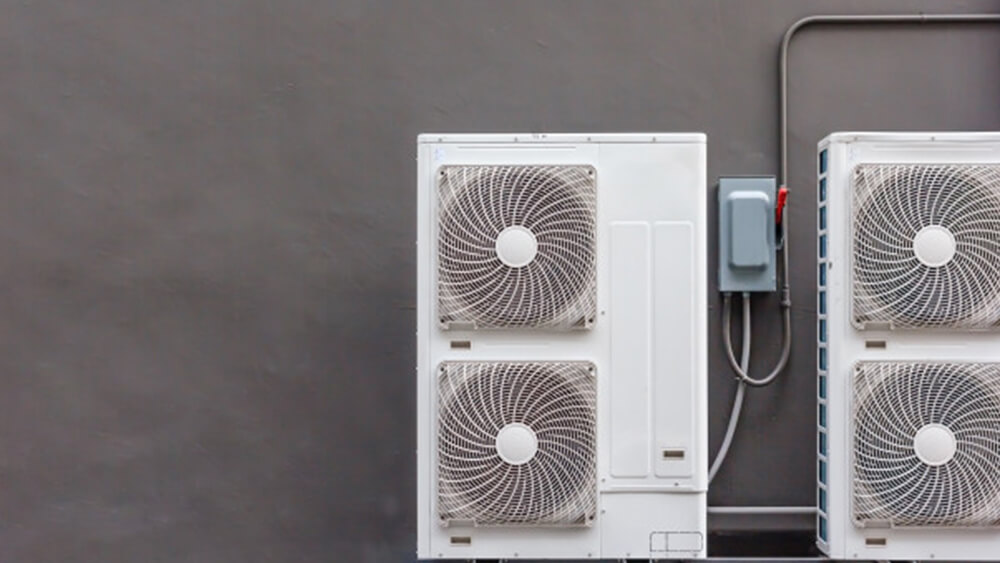 Air conditioner leakages are usually due to a clogged drain pipe or leak in the refrigerant. Refrigerants are responsible for cool air to generate, and they may cause condensation as they work; however, the liquids should not accumulate or leak into your home. If you notice leaks around your air conditioning unit, it means that your refrigerant is not performing exactly as it should.
Timely air conditioner tune-ups, such as right before the start of the season, can prevent a leak in time! Leaks need to be taken seriously as they can not only cause serious harm to your AC but also to your home.
What Does an AC Tune-Up Include?
Your AC needs to be maintained if you want it to stay in a top-notch condition. Without regular maintenance, your unit won't be able to keep functioning optimally for a long time.
So, what exactly does an AC checkup include? Read on to find out!
· Condenser Inspection
A professional tune-up starts from the condenser inspection. The cover is removed, and any debris accumulated in the coils and fan is thoroughly cleaned. When the coils are dirty, the transfer of heat is diminished, and your AC won't be able to cool adequately.
· Checking Refrigerant Levels
If your unit is low on refrigerant, it indicates a leak, so refrigerant levels are always checked. The source of the leak is figured out and repaired before adding the refrigerant.
· Inspection of Electrical Components
An air conditioner tune-up also entails checking for electrical components. Capacitors and contactors are checked for wear and tear. If your capacitor dies from overheating or power fluctuations, it can stop your AC from turning on.
· Cleaning & Changing Air Filters
Most homeowners can change or clean the filters themselves but letting a professional do it once a year is always a good idea. You might not be able to clean it thoroughly, or you might not be able to tell if the filters need replacing.
· Adjusting Fan Balance
A technician will check the fan balance, as improper balance hinders heat dissipation.
· Drain Pan Cleaning
When the moisture from your home is removed, it is collected in the drain pan. It can become clogged if not regularly emptied. The extended tune-ups include cleaning the pan and clearing the drain line.
· Lubrication
Over time, the oil in your AC motors may seep out, which increases wear and tear. Professional tune-ups include thoroughly lubricating all moving parts, including fans and motors.
How Much Does an AC Tune-Up Cost?
A simple AC tune-up costs $25 to $75 in the US.  The service includes checking the significant parts of your air conditioner, especially the condenser, to see well they are functioning and if any part requires repair. The standard tune-ups don't include evaporator coil or duct cleaning.
The extended tune-ups cost $150 to $500 and include the inspection of your air conditioner's heating/cooling parts.
You will have to pay extra if your refrigerant needs recharging and if some part requires major repair.
For finding the average cost of major repairs and replacement, refer to this chart by Home Advisor.
| | |
| --- | --- |
| Coil replacement | $600 – $2,000 |
| Refrigerant leak repair | $225 – $1,600 |
How Often Should You Get an AC Tune-Up?
Your system accumulates dust in areas that affect its efficiency, like coils and filters, making it lose 5% of its efficiency.  If your system exhibits any of the signs discussed above, you should immediately schedule your air conditioner for a checkup.
It's generally recommended to have it inspected and tuned at least once a year. The summers require excessive usage, so it is best to go for tune-ups in the spring season.
How Often Should You Clean Your AC Filter?
A blocked air filter is one of the leading causes of AC, not cooling/heating effectively. During extreme summers and winters, you should clean your filters every two weeks.
How Often Should You Clean AC Coils?
In addition to annual inspection, check your condenser coils every two months and remove dust and debris using a brush. It is an easy way to keep your system running smoothly in between the tune-ups.
How to Pull Off a DIY AC Tune-Up?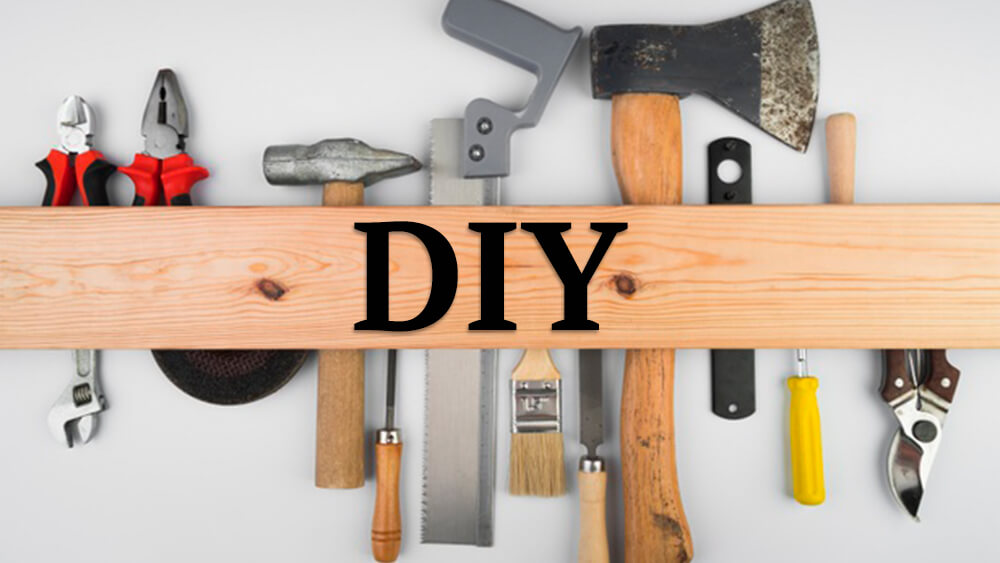 With all these signs, what preventive measures can you take without asking a professional for help? Some of the steps are listed below.
While a thorough and detailed tune-up by a professional is recommended in case of a serious problem or thorough clean-up at least once a year, you can perform minor, regular AC tune-ups on your own! This can save costs and keep your AC's maintenance on point.
Here are some of the essential steps:
1. Change AC's Air Filters on Your Own
This is one of the simplest things that you can do for your AC to run efficiently. You can change your AC filters every three months! During heavy use, such as when summers are at their peak, they can also be replaced monthly. Air filters can quickly become clogged with dirt, and if not changed, they can cause your unit to work harder than required.
Keep track of your AC air filter status by using a smart AC controller.
To change the filter:
Loosen screws of the front grill that is leading to your AC's vent. Remove the cover and set it aside securely.
Reach out for the air filter and set it aside. You will recognize it from the dirt and brownish color.
Insert the new filter as indicated by the arrows. The arrows should be pointing towards the air conditioner.
Make sure the filter is inserted correctly and isn't loose. Replace the cover.
You can also dust the vents in the process! Changing the air filter saves energy and prolongs the life of your air conditioning system.
2. Unclog Your AC's Drain Pipe
The condensate train tube removes any excess condensation. In case it's clogged, you will notice water puddling around your AC unit. The primary cause of clogs is a buildup of mold and algae, and if not huge, you can quickly fix them on your own.
To unclog your AC drain pipe:
Pan tablets can be used to avoid clogged tubes in the future. These pan tablets are available at home centers or plumbing supply stores.
3. Clean the AC's Coil
The coil of the air conditioning system is essential since it is the heart of the cooling system. This is where the refrigerator absorbs the heat to make the air cooler. Dirt and debris are accumulated easily on your system's coil, and the dirtier the coil is, the less efficient will be your AC's cooling capacity. Hence, this makes coil cleaning an essential part of the AC tune-up process.
To clean your AC's coil:
Firstly, make sure the power to your air conditioner is cut off. Next, access your AC's outdoor unit and unscrew the removable cover.
Clean visible dirt using your hand and use a coil brush for in-depth and detailed dusting.
Use a fin comb by running it along with the fins on your coil. This will straighten out any bent fins to improve the coil's surface area, thus improving its efficiency.
Finally, wash the coil again by spraying water over it. Next, a foaming coil cleaner solution can be used to clean out any unreachable grime thoroughly. Unless your cleaner is rinse-free, you will need to rewash the coil with water.
You can clean the coil of your outdoor unit with a foaming coil cleaner. You just need to spray foaming coil cleaner on the outdoor unit's coil and then wash it clean. This procedure does clean not only the coil but also improves the performance of your AC.
4. Remove Plants and Shrubs & Clean Your Outside AC Unit
The outdoor unit of your air conditioning system needs airflow to keep the system running efficiently. If you have some plants or shrubs growing around the outdoor unit, it is crucial to keep them away from the system for adequate airflow.
If you have a lot of trees in the area where the outdoor unit is placed, then the leaves can build up at the bottom of the compressor, disrupting your system. Remove these leaves for the proper functioning of your AC. Units that are placed in the shade perform efficiently. For this reason, you can keep your outdoor unit under the shade of a tree to save energy.
When to Call a Professional for an AC Tune-Up?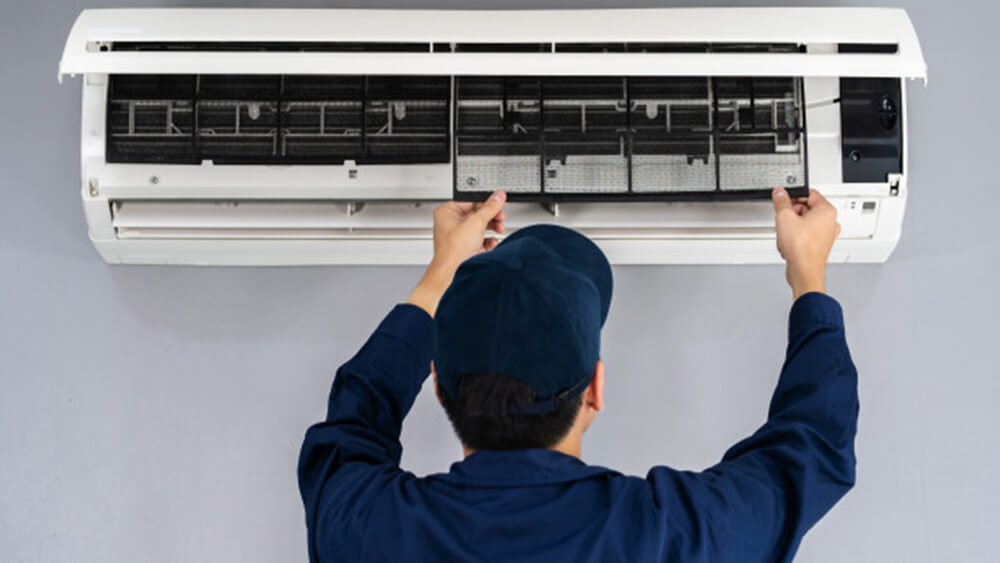 In case your air conditioner is suffering from a serious problem, and you are not very confident about performing a DIY, it's best to trust a professional! Professionals can be pricey for an air conditioner tune-up, but a breakdown can be  more expensive.
Professional tune-ups also calculate several things that can be quite difficult to do on your own—for instance, measuring operating pressures, an inspection of electrical wiring, capacitors, fan blades, compression, fittings, recharging, and more.
Regular AC tune-ups keep your system running for an extended period. These tips and tricks won't only prolong your system's life but also help you save energy. While air conditioner tune-ups and maintenance checks can be done on your own, make sure to get your system checked by an expert once in a while to avoid technical complications.