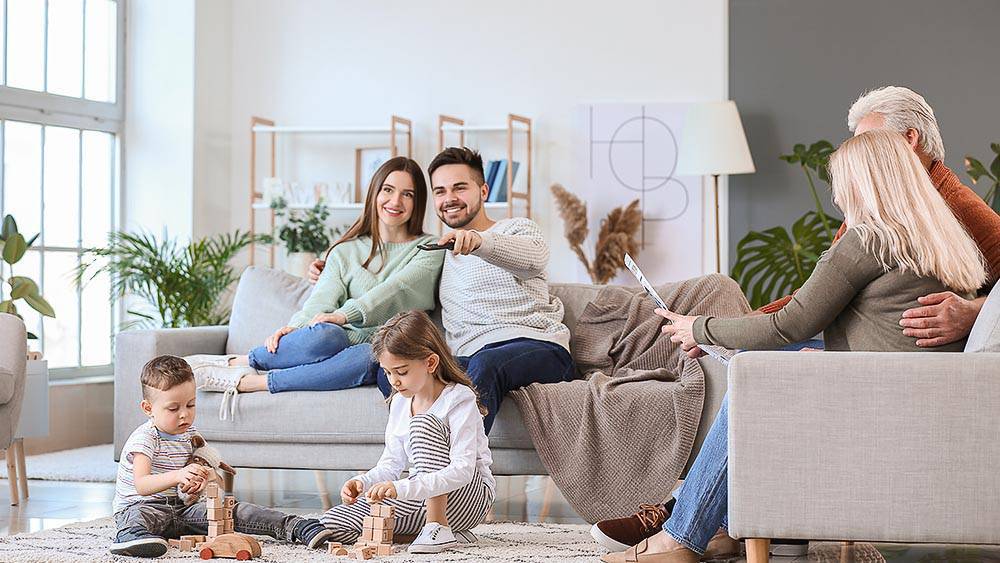 Inconsistent temperatures are the real mood breaker, especially when you're spending a good amount on energy bills to maintain your ideal temperature. You may notice that some parts of your home feel like a sauna while others are freezing cold. The cold and hot spots leave you changing your thermostat temperature all the time. 
Temperature variations can be really annoying and indicate air imbalance. You may notice good airflow in one room while there is little to no HVAC airflow in another room. It can be due to multiple reasons. Sometimes your HVAC system can get out of balance, and sometimes leaky ducts are to blame.
This can also lead to an unnecessary spike in energy bills. In this case, air balancing can help. 
What is Air Balancing?
Air balancing is a method that involves adjusting your HVAC unit so that every room receives the right amount of conditioned air. It also entails finding problems that are causing uneven airflow or negative air pressure in your home.
Air balancing HVAC improves air circulation, enhances the efficiency of your unit, and reduces AC costs. 
It's entirely possible to balance your home temperature yourself; however, it's best to involve professionals if the issue is not resolved. We have compiled this extensive guide to help you understand the reasons for air imbalance in your home and the various steps you can take to fix it. 
How to Know If Your House Needs Air Balancing?
Here are some of the signs that indicate your home is experiencing airflow issues: 
Hot & Cold Spots
Do you feel like some rooms are much hotter or colder than the others? A difference of two degrees isn't a big issue, but if one area is perfectly warm and the other is freezing, there is a problem that needs to be fixed. 
High Energy Bills
If your heating or cooling bills continue to increase without any apparent reason, it might point to air imbalance.
Weak Airflow From the Vents
If you feel cold, even when your thermostat is on the high-temperature settings, it signals a weak airflow. Put your hands under the vents, and if you feel little to no air, you might need to balance your air conditioning vents.
Major Reasons for Temperature Imbalance in Your Home
Rather than cranking up your thermostat, you should try to find the main reason for the air imbalance in your home to get to the bottom of the issue. 
1. Thermostat Isn't Located at an Ideal Location
Incorrect thermostat placement can result in false readings, contributing to uneven temperatures. For instance, if your thermostat is placed in a corner bedroom or near the kitchen, it will only read the temperature of that area and signal your HVAC to work accordingly. After this part of your home has achieved the set temperature, your air conditioning system will shut off, regardless of the temperature in other areas.
2. Temperature Difference Between Floors
As heat rises, the second floor gets warmer than the first floor. This creates a temperature imbalance between the two stories of your home. Moreover, using a single thermostat to monitor both floors can add to the imbalance.
3. Poor Home Insulation
When your home isn't properly insulated, drafty areas make it impossible to heat or cool your home.  
Warm air travels upward, so if your attic lacks insulation, it can leave your home feeling cold in winter. Other home insulation issues that can cause uneven temperatures include drafty windows, doors, and worn-out exterior wall insulation.
4. Leaky Ductwork
Small leaks and gaps may not sound like a big issue, but they can significantly alter the temperature balance in your home. In the case of leaking ducts, heated or cooled air is being lost through cracks, resulting in fluctuating temperatures throughout your house.
5. Improperly Sized HVAC Unit or Ductwork
An oversized HVAC unit will short cycle continuously, which means it won't be turned on long enough to heat or cool your room properly. On the other hand, an undersized unit will have to work extra hard to achieve your set temperature, leading to increased wear and tear.
Large ductwork will not maintain proper pressure, resulting in weak airflow. Likewise, if you have smaller ductwork than required, it won't distribute the air evenly in your house.
6. Location of Your Rooms
Rooms situated in the south get more direct sunlight during the day, making them quite warm compared to rooms on the northern side. The warmth from the sun also leads to uneven temperatures inside your home.
16 Ways to Fix Hot & Cold Spots in Your House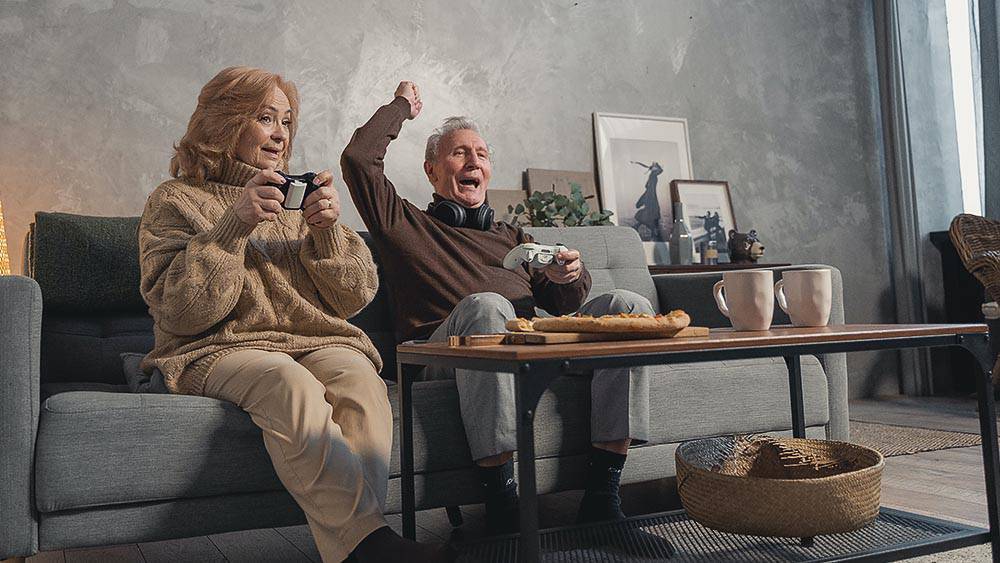 From adjusting your vents to sealing air leaks, here are 16 ways you can fix temperature fluctuations inside your home.
1. Try the Two Degree Method
To balance the temperature in a two-story building, you can try the two-degree method. Set your upper portion at a 2-degree lower temperature than your first floor. For instance, if the first floor is at 70 F, the second floor should be at 68 F. This will help achieve your desired temperature on both floors.
2. Adjust the Vents for Air Balancing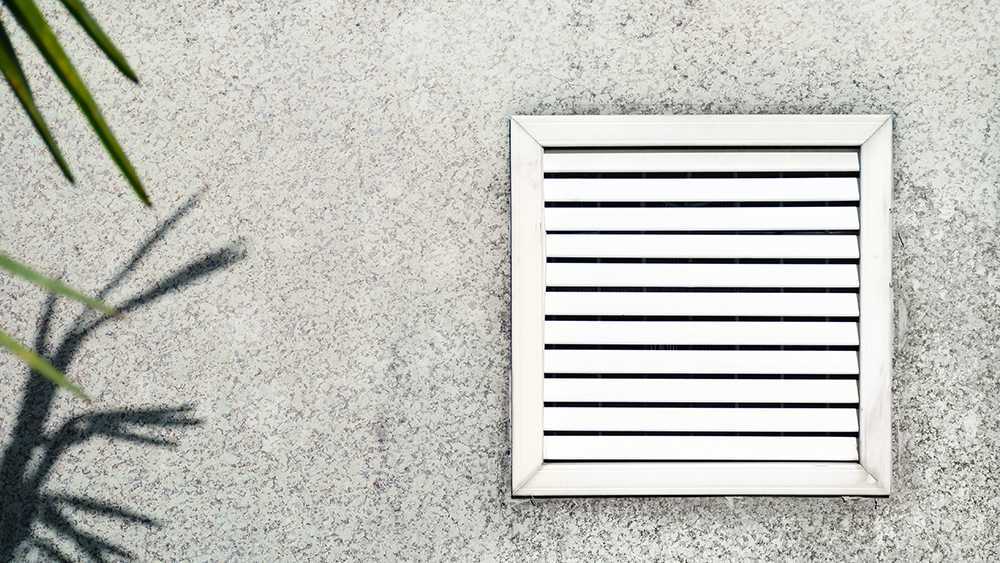 Air balancing your HVAC at the start of the season is necessary to deal with hot and cold spots. You have to make some adjustments at the beginning of summer and winter to find what's best for your comfort.
Summer
Set your thermostat at 76-78 F. It is just for airflow testing and balancing as it allows you to make the changes required to remove hot and cold spots.
Leave it on that setting for 24 hours.
In areas that feel too cold, adjust the wall and ceiling vents. This will help redistribute cooler air to the warmer areas.  
After 24 hours, recheck those areas. If it feels comfortable, no more changes are required. But if the rooms still feel warm, continue adjusting the vents till you achieve your preferred temperature.
As cold air sinks, open vents on the upper floor and partially close them on the first floor and basement area.
Winter
Set your thermostat between 76-78 F. Recheck after 24 hours and make necessary vent adjustments as described above.
As heat rises upward, all the warmth from your heating system will collect on the upper floors, creating cold spots on the first story. So, you will have to close the vents upstairs and in the open hall areas.
3. Clean Your Air Filters
Air filters help remove dust and contaminants, circulating fresh air in your home. However, they require regular cleaning; otherwise, they could get clogged. Dirty air filters result in weak airflow and hot, cold spots in your home.
Clean your air filters every two weeks and change them every 3-4 months for better air cleaning.
Constantly keeping a check on AC filters can be a hassle. Use a smart thermostat or smart AC controller that sends notifications to monitor cleanliness levels.
Cielo Smart AC Controllers
Your best choice to make any mini-split, window,
or portable AC smart. Enhance your comfort and savings.
Shop Now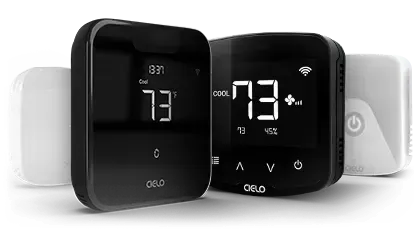 4. Choose the Best Thermostat Location
The thermostat takes average temperature readings, so ideally, it should be placed at a central location in your home. Moreover, the room you frequently use also makes a good placement area. For example, if you have a two-story building, a central location on the first floor is recommended. 
Electronic equipment creates a lot of heat which can affect your thermostat reading. Keep your thermostat away from heat-generating appliances such as ovens, television, lamps, etc. Also, do not place the thermostat near doors and windows as cold drafts can affect the temperature measurements.
5. Remove Vent Blockages
If you feel little to no air blowing from your HVAC unit, something might be blocking your air vents. Check if any furniture is placed in front of the vents and relocate it. If you have no other place to put your furniture, you can get a magnetic air deflector to blow the air away from the obstruction and toward the center of the room. 
6. Go for HVAC Zoning 
HVAC zoning creates various clusters in your home. It allows you to set the temperature for each zone and make necessary adjustments without disturbing the whole house's temperature. You can create and control each zone via a smart thermostat or smart AC controller. 
Dual or multi-zoning helps to reduce hot and cold spots and prevent thermostat war in your home. A win-win situation!
7. Check for Drafts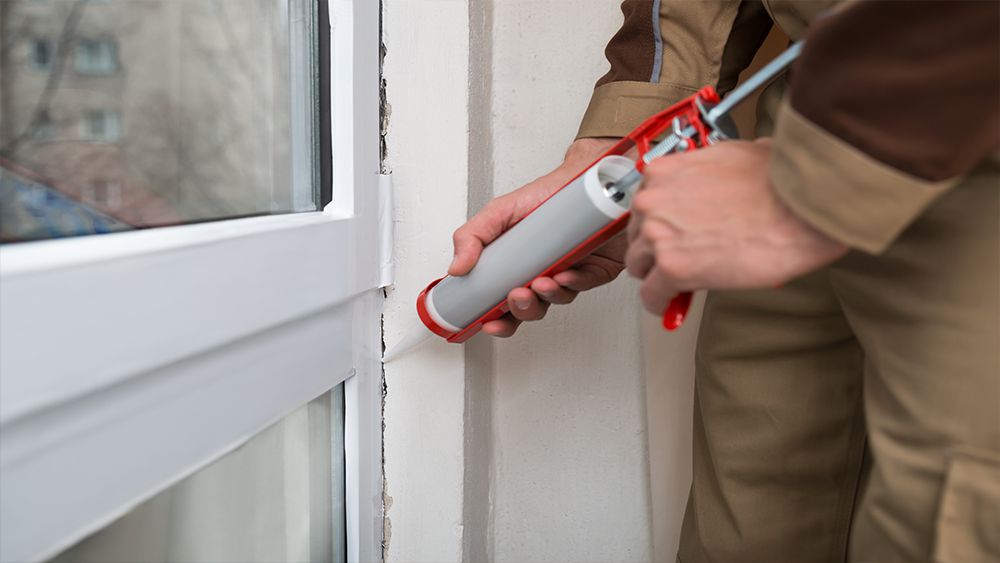 In the winter season, drafty air seeping in from leaks and gaps can affect your cozy home environment. In summer, the cold air from your HVAC can leak out, creating hold and cold spots. 
After finding air leaks in your doors, windows, and exterior walls, use caulking to seal them properly. In winter, your home could lose up to 85% of the heat through the holes and gaps in the attic. Therefore, insulating your attic is also important to prevent drafts.
8. Adjust Blower Fan Speed
To balance air pressure in your house, adjusting the blower fan speed can be beneficial.
In winter, adjust it to a lower speed as it helps to reduce airborne allergens and alter home humidity levels. In summer, you can turn the fan speed back to high.
To adjust the fan speed, follow these steps:
Locate the air handler electrical disconnect box and turn off the switch.
Remove the air handler cover and find the fan motor.
Identify speed wires with the help of color-coding. Different manufactures use different colors, so refer to your user manual for that.
Change the active speed wire, depending on the season.
Run your HVAC system to test the speed. You will be able to feel the difference in the fan speed.
9. Install Window Covering
Direct sunlight entering through the window can significantly alter your room temperature in summer. Also, 30% of heat energy is lost through windows in the colder months. This puts pressure on your HVAC system, which in turn affects the air balance in your home.
Use curtains, blinds, or drape hangings to minimize heat loss and gain. You can also install window film insulation to protect against glare and ultraviolet exposure. 
10. Install Sufficient Number of Return Air Ducts
To maintain neutral air pressure in your home, your ductwork needs to supply and return the same volume of air. Ideally, you should have both types of vents running to each room; however, older duct systems often have one central return vent, which is insufficient for the whole house.
Return air ducts are important as they help maintain the consistent temperature and airflow in your home. Using these ducts, the air is returned back to the system so it can be heated or cooled again, filtered contaminants, and redistributed inside your home. 
11. Fix Leaky Ducts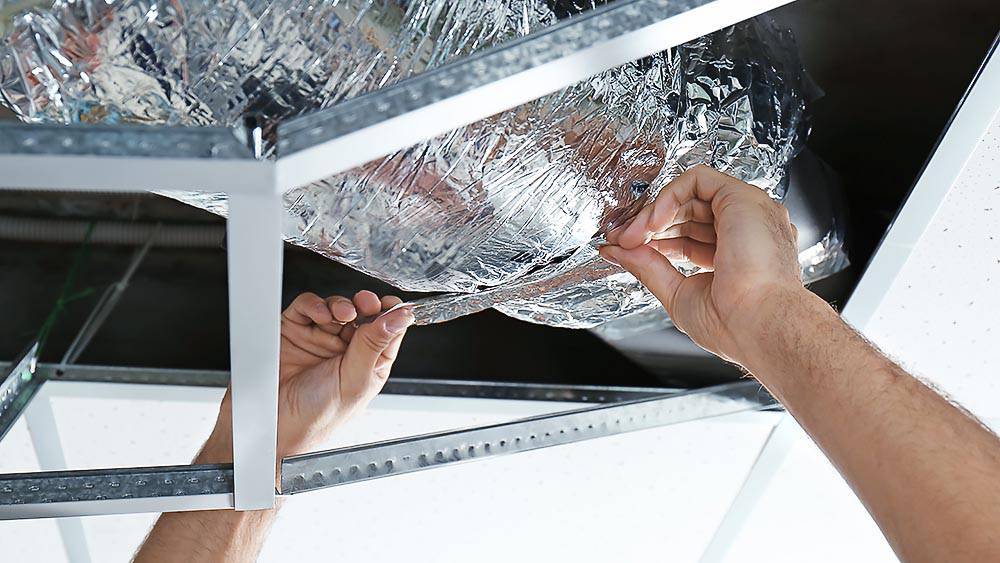 The leaks and gaps in your ductwork interfere with proper air distribution in your home. To fix that, insulate your ductwork. First, apply duct sealant on the holes and gaps using a paintbrush. After that, wrap fiberglass insulation around the ducts and seal them with foil tape.
12. Choose Right Size Air Conditioning Unit
If you can't think of any other issue that could be causing uneven home temperature, AC sizing could be a culprit. A wrong-sized air conditioner increases wear and tear, causing weak airflow. So, choosing the perfect size of an air conditioner is important to balance the home temperature. 
If you suspect your HVAC isn't the correct size, go for a professional evaluation to determine the right size of air conditioner for your home. 
13. Adjust HVAC Dampers
Your HVAC supply ducts have dampers that are controlled by the levers outside of the duct. They open or close a metal disk found inside a supply line.
For maximum airflow in your room, rotate the lever so that the metal disk remains flat. When the disc remains upright, it blocks the airflow, so keep the direction of the disc in mind.
14. Use Two Air Handlers for a 2-Story Building
The upper floor retains more heat than the downstairs in a two-story building. If you use only one unit, it can get difficult to maintain the same temperature on both stories.
In this scenario, opt for a separate air handler for each floor to maintain a comfortable temperature throughout your house.
If your AC is not cooling upstairs, check this guide.
15. Use Ceiling Fans to Balance Air Pressure
Using ceiling fans both in summer and winter can help improve air circulation. Fans help mix hot and cold air, making rooms more comfortable. 
In winter, the fan direction should be clockwise to blow the air upwards. In the summertime, your ceiling fan's direction should be counterclockwise for cooling. When the fan rotates in this direction, it forces the air to move downward and helps balance air pressure in your house.
16. Set Your Fan to 'On'
You can set your HVAC unit's fan on the thermostat to 'auto' or 'on' settings. The fan will shut off in the auto settings once your home has achieved the desired setting. When the fan is set to 'on,' it will continuously run regardless of your home temperature. 
The advantage of the second option is that air constantly circulates in your home, which means you are less likely to encounter hot or cold spots. 
What Does Professional Air Balance Testing Entail?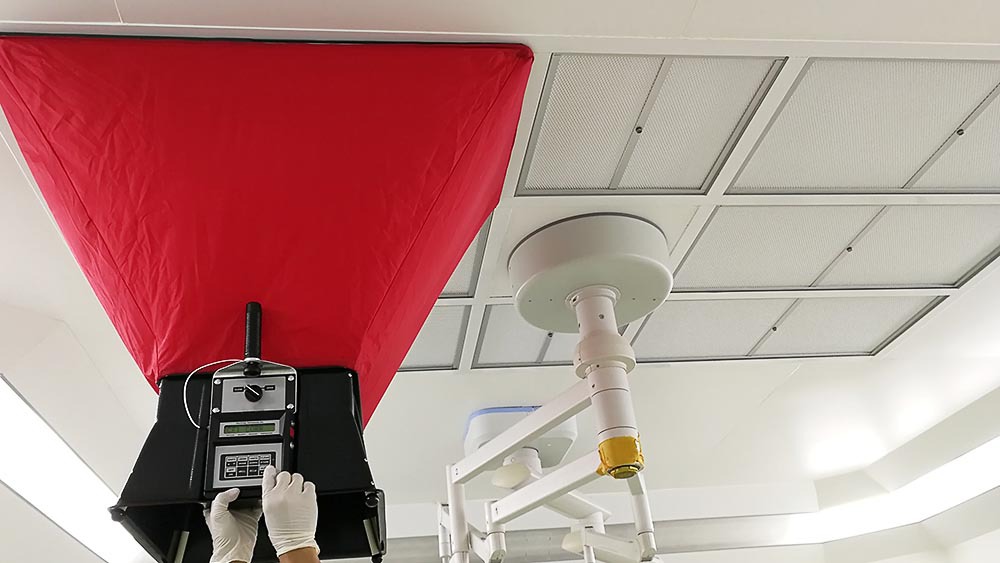 An HVAC professional will take various measurements and perform tests to determine what's causing air imbalance in your home. Data from these tests will be used to create a report outlining your system's performance.
Professionals use manometers to measure air pressure and pinpoint any blockages. Hygrometers are used to check humidity levels and see whether any place feels suffocated due to high moisture levels. 
After getting all the results, HVAC technicians may adjust the dampers and fan speed and replace supply lines with larger or smaller ductwork. They may even install dampers if you didn't have them installed previously. 
Advantages of Air Balancing 
Air balancing HVAC increases your comfort level, improves indoor air quality, and lowers your electricity bills. 
· Improved Energy Efficiency 
Improper airflow will force your system to work much harder than it has to achieve your desired temperature. When your system works hard for long periods, it draws more energy, resulting in increased costs. A balanced airflow system ensures that your system does not work overtime, saving energy. 
· Better Indoor Air Quality
Low air circulation causes indoor air pollutants such as mold or dust particles to build up inside your home. A balanced airflow allows the fresh air to enter your home while removing stale air. 
· Longer Lifespan of HVAC Unit
When your system works overtime due to uneven home temperature, it leads to unnecessary wear or tears. Proper airflow in your home ensures that your system works smoothly, increasing its lifespan. 
· Low Energy Bills
When the temperature in one area of your home does not feel right, it can be tempting to crank up your thermostat. However, it can result in energy wastage as other areas may not need a temperature change. When the temperature in your entire house is balanced, you won't feel the need to change the thermostat settings constantly. This will help you save on energy and lower your bills. 
· Enhanced Comfort
Constant temperature fluctuations affect your comfort level. Air balancing is designed to target uneven temperature spots to improve your comfort. 
Air balancing ensures that an equal amount of air moves continuously throughout your entire home. If you notice an imbalance, take the time to get it fixed, either professionally or yourself, to ensure a comfortable atmosphere at all times.