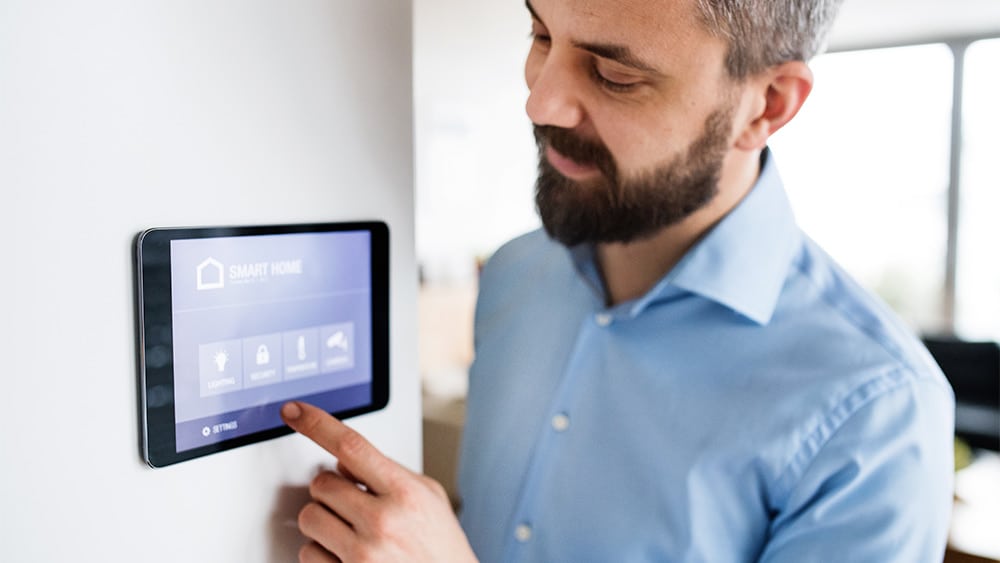 Sectioning your home into zones and introducing a dual-zone thermostat can be extremely convenient and beneficial when considering heating or cooling.
Is your household fighting over the temperature? The kids may want the temperature upstairs to be turned down a notch, while the parents sitting in the living room would want it a bit toasty. As you're all in your bedrooms and tucking in for the night, there is no need to cool other spaces in your home.  
This is where zoning comes in through a thermostat for multiple zones! Once your home is divided into various zones, dual-zone heating and cooling allow you to tailor each room's temperature according to the occupant's preferences, making everyone happy! In addition to comfort, when you're not unnecessarily heating or cooling a particular space, you end up saving energy.
HVAC Zoning with Dual Zone Thermostats
What Is a Dual-Zone Thermostat?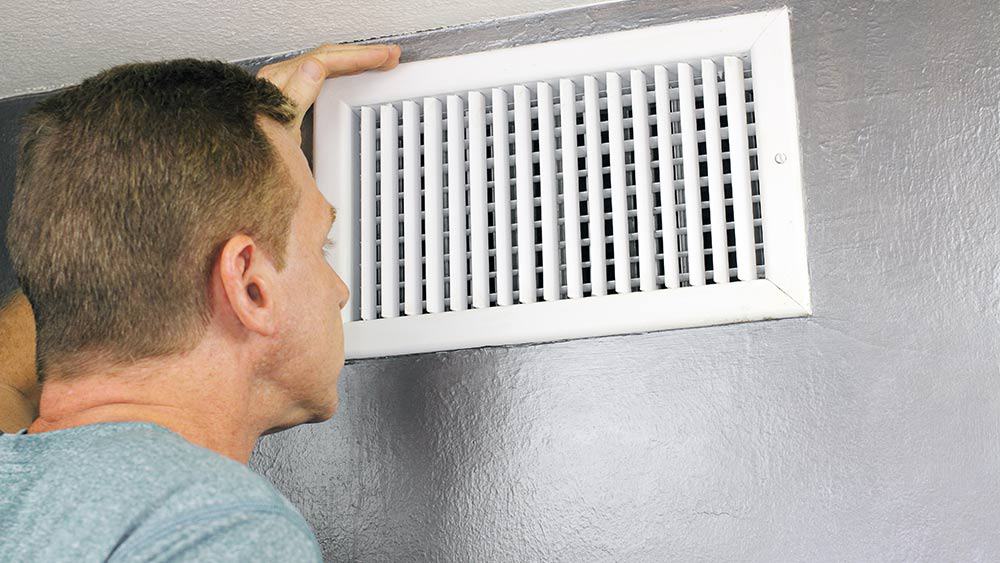 Every room in a house has different heating and cooling needs. For instance, a kitchen needs more cooling than a living room; a downstairs room might need more heating than an upstairs room, and so on. Moreover, the temperature can also significantly affect our mood and health, which is why it should be at optimum levels at all times.
We spend our days in different cooling and heating zones across the house, with specific temperature requirements. But the temperature through a standard thermostat is set up uniformly for the whole home, treating it as a single zone.
On the other hand, a multi-zone thermostat is used to tailor each room's temperature individually, much like how you would do with a mini-split air conditioner. You can easily divide the house into different zones and set the temperature up for each one of them independently.
The zoning is done by using a system of dampers and sensors. A thermostat with multiple sensors across the room accurately reads the temperature. It is connected to a damper attached to the room vents. The damper for each room can open or close individually. If a room temperature is set at 74 degrees and achieved, then the damper will close, even though the air conditioner/heat pump is still working. The other rooms will still get the cool or warm air through the vents as required.
Cielo Smart AC Controllers
Your best choice to make any mini-split, window,
or portable AC smart. Enhance your comfort and savings.
Shop Now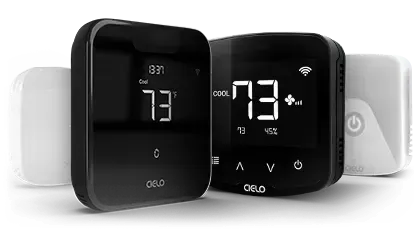 Benefits of Dual or Multi-Zone Thermostats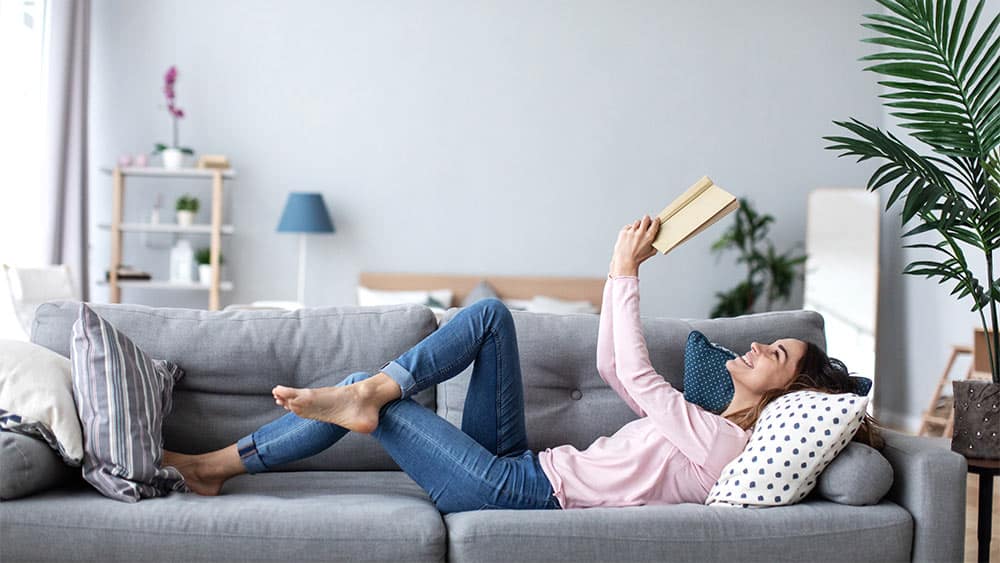 Sectioning your home with a multi-zone thermostat can be beneficial in numerous ways. Let us look at some of the benefits it provides:
1. Saves energy and money
The most apparent advantage of a dual-zone thermostat is the reduction in unnecessary usage of the air conditioner. Take an example of a two-floor house in the summers. You would need the air conditioning to be at maximum power to sufficiently cool down the top floor, but the same cooling will make the ground floor uncomfortably cold. Extra power is then wasted to cool the ground floor, even when it is not needed.
In a dual-zone system, this problem does not arise because each room's temperature is measured individually, and the lower floor does not have to be cooled unnecessarily. The energy savings are significant as compared to a single zone system. According to the U.S. Department of Energy, HVAC zoning systems can reduce air conditioning costs by up to 30%.
2. Enhances your comfort
Convenience and comfort are the other major plus points of a multi-zone HVAC system. Every person can have their preferred temperature in the room, and there will be no more fights over the thermostat control. The kitchen can be cooled down a couple of degrees more than the bedroom. The kids' room upstairs can be at 72, while the parents' room downstairs can be kept at 74— and hence tailored for each individual's temperature preference.
3. Increases lifespan of your HVAC system
Due to the reduced HVAC usage, the air conditioner/heat pump is used for a lesser time. This reduces the wear and tear on the system, allowing it to run for a more extended time over the years.
Tips on Using Your Thermostat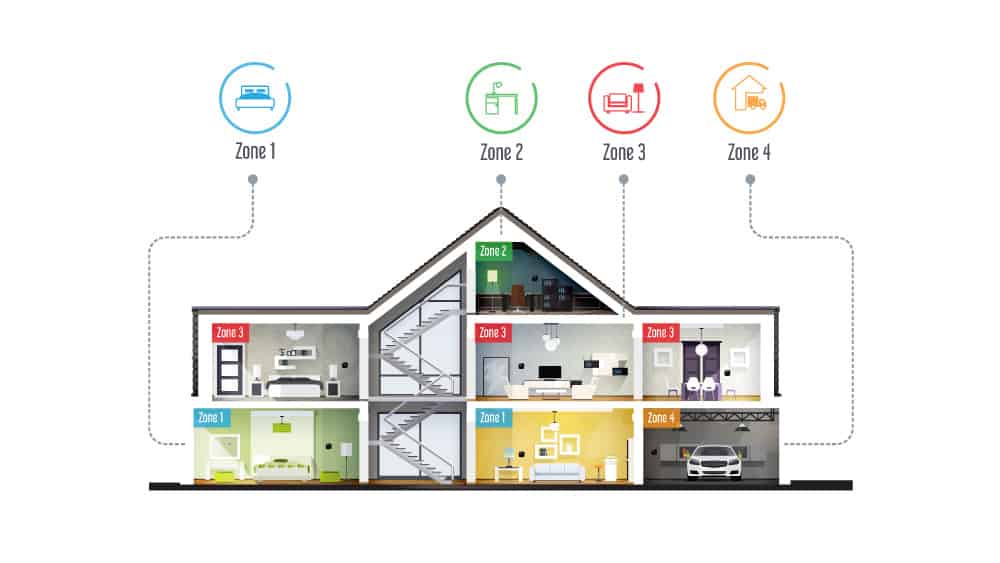 Getting a dual-zone thermostat isn't the end of it. You have to learn how to utilize it properly and get the most out of dual-zone heating and cooling. Let's see some of the tips which will help you do just that!
Do not set all the thermostats for multiple zones to the same temperature. That defeats the purpose of a dual-zone thermostat. What you can do is that you can keep the temperature of the upper portion of the house a few degrees cooler than the lower portion. Why? Because the upper portion of a home is usually a few degrees warmer than the lower due to the direct sunlight it gets all day long. If both zones are set to the same temperature, then the upper portion will feel much warmer than the lower.
Another reason to keep the temperatures different is that hot air rises. As it does so, it can seep towards the upper floor, pushing the colder air back down. To compensate for that, the lower floors' thermostat needs to be kept a few degrees warmer.
You can take full advantage of the Wi-Fi features of a dual-zone thermostat. You can stay connected from anywhere, at any time. Schedule your thermostat settings and monitor them in real-time so that you do not have to run the air conditioner at excess capacity.
What Do You Need for Multi-Zoning?
With a dual-zone thermostat, the most important thing to know about your different zones is the exact temperature in the zone. With a conventional zoning system, each thermostat has an in-built temperature sensor. A drawback of this arrangement is that the thermostat cannot read the other zones' room temperature.
To get around this problem, multi-zone thermostats come paired with room sensors to record the current room temperature and humidity and send it back to the thermostat for more accurate control. Some sensors come packaged with the smart thermostats, while you need to buy them separately for others.
How to Select Best Smart Thermostats for Multiple Zones
With multiple thermostats on the market, it can be tough to pick a choice. Innovative features like weekly schedules, location-based controls, smart home integration, and even motion sensing are provided by these smart thermostats, enabling ultimate comfort.
You can let the air conditioner know when you are about to reach home. Turn it on and you will have it running before you even step foot inside the door. Or you can let it be on a schedule for the whole week. It will automatically turn on in the morning and turn it off before you go to bed.
The best smart thermostat for your home will have all these features. It will be easily compatible with your existing HVAC system. Make sure that the thermostat supports all the operating modes of your HVAC system, no matter what the season. Dual-stage heating/cooling, auxiliary heating, and fan only are just some of the modes which should be specifically looked at.
If you have multiple floors in your house or a large floor area, then a multi-zone system makes complete sense. The savings in energy, wear and tear of the HVAC system, and comfort far outweighs any potential negatives such a system might bring with it.
The best thermostat for multiple zones might be an objective choice. But whatever you choose, the world of automation will not make you regret your choice.
Enjoy comfort and savings with a zoned HVAC system!