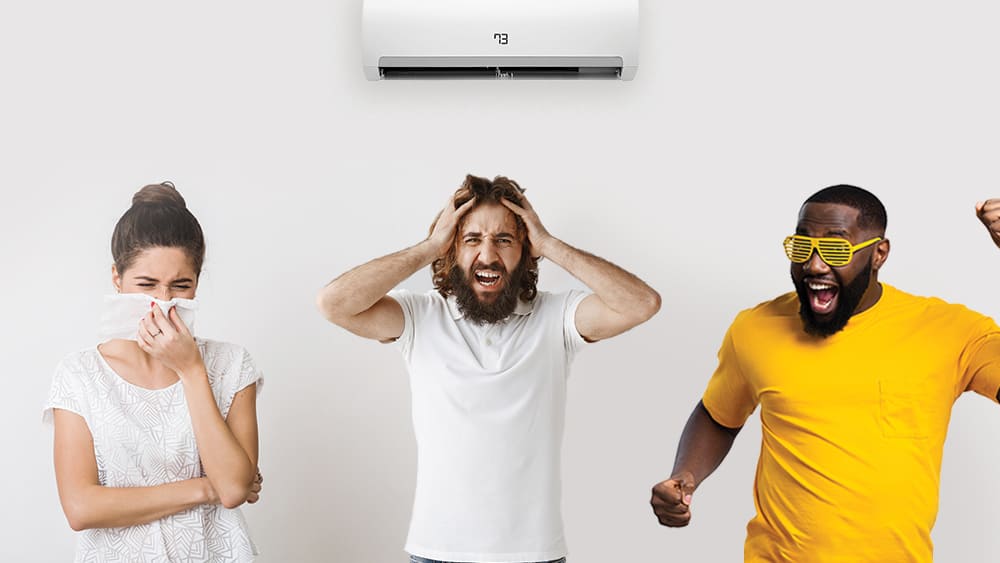 The extremes in temperature can affect your mood as well as health. There is no doubt that room temperature plays a very significant role in setting up your mood and health, making it an absolute necessity for households and businesses. Thank God for air conditioners and heat pumps! These perfect appliances can help you maintain your room or home within an ideal temperature range and keep you comfortable!
An often-overlooked component of air conditioning is the emotional and physical wellbeing it brings. An air conditioner maintains the effect of temperature to resonate with your mood and health. Both physical and mental conditions are paramount to having a well-rounded life, which is greatly influenced by your living space's indoor air quality. Let's unearth the effect of temperature on our mood and how we can achieve the ultimate comfort.
Room Humidity Levels and Effect on Mood
Recent psychological studies have shown that humidity is a significant factor in determining your mood. High levels of humidity give rise to lethargy, which, when combined with high heat levels, can make you go a bit off-color. Studies have shown that humidity levels also affect chemicals in the brain, which are responsible for determining your mood.
This is where air conditioning can help you maintain healthy humidity levels at your home or office space and lead you to have a better day overall with increased productivity. Smart air conditioning takes this process a notch further by automating your desired room humidity levels for ultimate comfort. As an example, Comfy Mode by Cielo Breez smart AC controllers turns your AC on when humidity levels drop below your set range and turn your heat pump off to save energy when room humidity levels are ideal.
Sleep Better to Live Better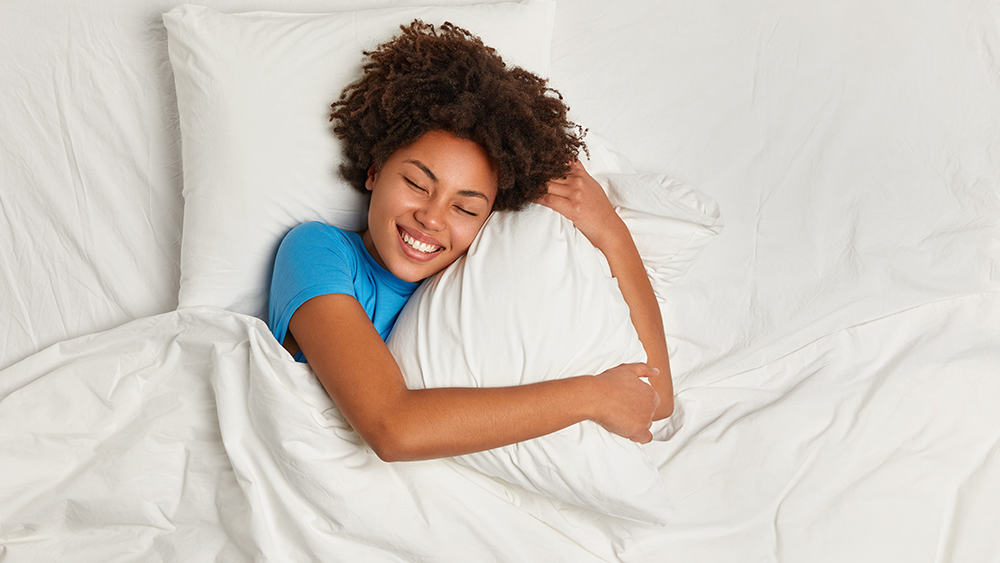 Even though you must have heard this a gazillion times, it's still not enough! Irregular and lousy sleeping habits contribute to irritability, stress, and temper issues. Harvard reports that irregular sleep patterns could significantly disturb your entire day and routine.
It makes complete sense to get a good night's sleep, and there are multiple factors at play that can determine whether you get a good sleep or not. The most important one and one of the simplest to control is the effect of temperature. Achieving the ideal sleep temperature is one of the gateways to attain sound sleep, with a temperature between 62 to 67oF often quoted as the optimum range. For kids, this range can be increased up to 72oF.
Cielo Smart AC Controllers
Your best choice to make any mini-split, window,
or portable AC smart. Enhance your comfort and savings.
Shop Now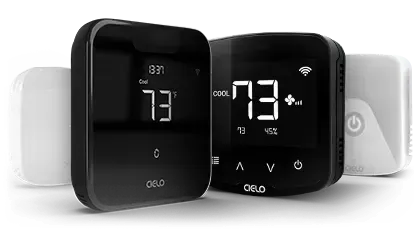 But this temperature must be maintained throughout the night for sound sleep and not only for the short while when you go to bed. This can be done through the use of smart air conditioning. Maintain the temperature through the night by using smart scheduling features, which can allow you to have your desired temperature as per your preferences. Moreover, temperature-based triggers maintain the optimal temperature levels, without the need to ever touch the remote.
Indoor Air Quality and its Effect on Mood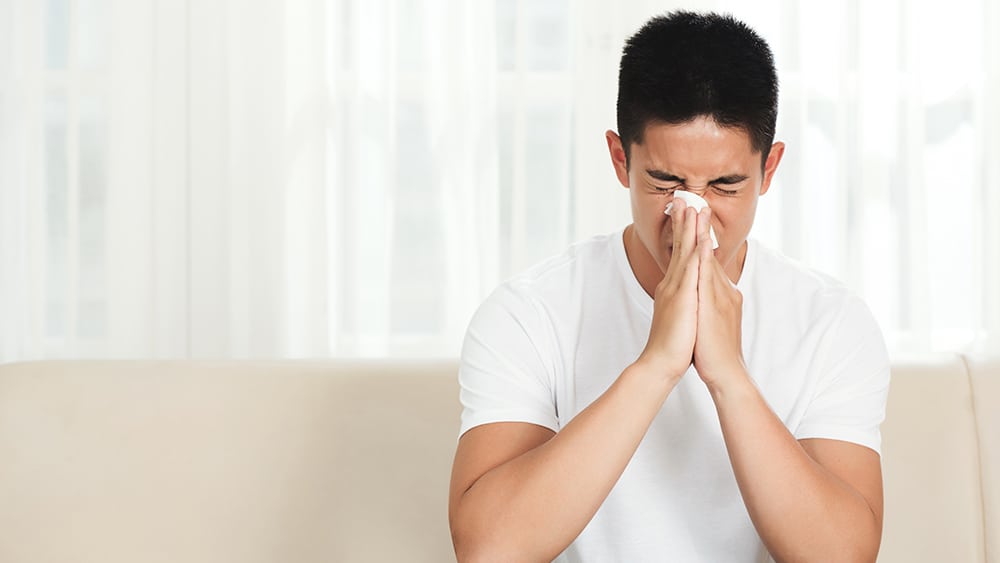 Let's face it; no one can be in a good mood when they are continually sneezing and coughing. These distractions can affect your health and disrupt your routine. You will be a nuisance when you are sitting with someone, and uncomfortable when you are trying to rest. Even more troubling is the fact that while you expect these sorts of irritants to be present outdoors, home is the last place where you want to be affected by them. Common indoor pollutants include fungi, mold, dust particles, fur, dead skin, and others.
Air conditioning can significantly help improve Indoor Air Quality (IAQ) by reducing the number of indoor pollutants and introducing filtered air into the room. Air conditioners can continuously cycle the air inside the room, refreshing and preventing it from becoming too stuffy or suffocating. Moreover, HEPA filters can filter out dirty air from the outside and bock out pollutants and allergens such as pollen, dust, carbon, etc. All these measures can prove to be incredibly beneficial to improve indoor air quality and in keeping an upbeat and healthy mood throughout the day.
While you can invest in an air purifier that is solely for the purpose of improving air quality, air conditioners can help with basic purification and cooling/heating!
When you are dealing with coughing, wheezing, sneezing, and watery eyes, your body goes into a low energy state, and stress-coping mechanisms can break-down. This makes air conditioning the first step to achieving a healthy environment.
It's important to note that if you don't regularly maintain your air conditioner or clean the filters, air conditioners can actually have the opposite effect on your indoor air quality! It is essential to keep your AC well maintained to have a positive effect on your health.
Effects of Temperature on Anger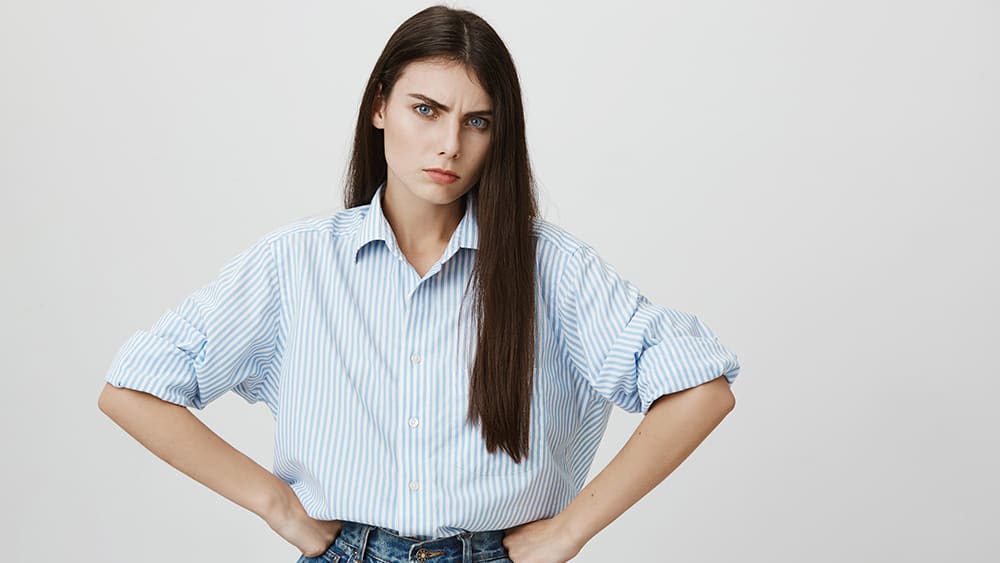 The effect of temperature has been studied as a reason for variations in mood and anger. In contrast, aggression has been known to increase with higher temperature levels or even extremely low temperatures too. As a general rule, 68-70o F is accepted as the comfort zone, an ideal temperature to spend your day in. As you move away from this temperature, the higher the level of discomfort is experienced. This gives rise to increased tendencies of anger and aggression.
Extreme low temperatures can also have the same effect, but it is mostly subdued due to feelings of lethargy and sluggishness.
A Healthy Work Environment to Increase Productivity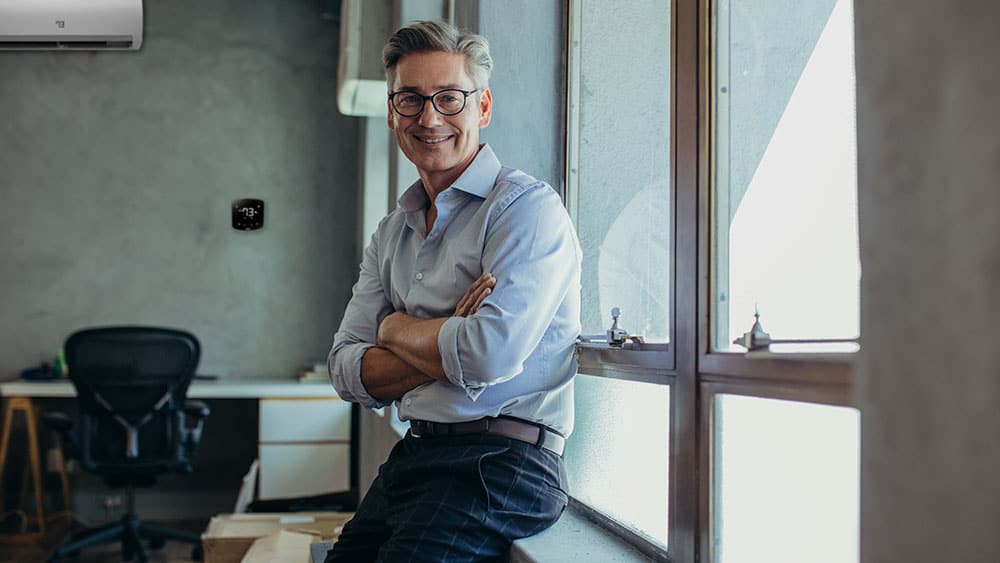 You cannot function at your best when the home temperature is not at the ideal level. It should then come as no surprise that your workplace productivity would also take a hit when the temperature levels are not as per your likings.
According to a US survey, 22% of the audience has claimed that the effect of temperature at the workplace does make an impact on the work concentration level. Half the number felt the same when workplace temperatures were more relaxed.
The ideal workplace temperature is between 69.8 to 71.6oF. As per a study conducted by scientists from the Helsinki University of Technology, Laboratory for Heating Ventilating and Air Conditioning in Finland, and the Lawrence Berkeley National Laboratory Environmental Energy Technologies Division at Berkeley, Calif., maximum productivity is observed at the upper value of the two.
A Cornell study observed a remarkable increase in workplace productivity, with typing errors decreasing by 44% while typing output increased by 150%. Both these differences were observed by increasing the office temperature by around a few degrees, to improve indoor air quality and humidity levels.
The U.S. Occupational Safety and Health Administration has a subsection in its technical documentation, which suggests that workplace temperatures should remain between 68 to 76oF and humidity levels between 20 to 60% to achieve a healthy workplace environment.
Setting the Tone for Physical Activity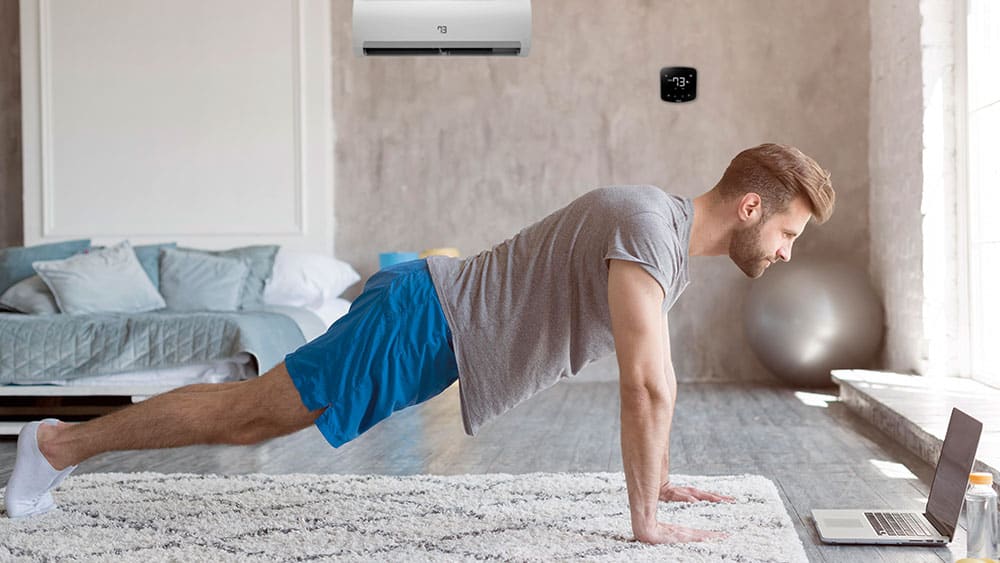 Anger, sleep quality, and mood are all things that you'd expect to be affected by temperature and indoor environment. But another unexpected consequence of temperature is on your willingness for physical activity. As already discussed, high temperatures can make you feel lazy and lethargic. In such a condition, you are more likely to procrastinate on any physical or even mental activity and would like to be at rest the whole day rather than partake in a fitness routine.
A healthy environment elevates your mood, and you would be more inclined to opt for any physical activity. Furthermore, it is a proven fact that exercise can lead to a further increase in happiness levels. This is due to a particular chemical in our brain called 'serotonin.' The chemical is critical to feelings of mood, sleep, and also appetite. This makes the relationship between mood and physical activity a two-way street, with a comfortable temperature being the precursor to both.
Get the Perfect Home Environment for Yourself
In a nutshell, even though air conditioning cannot function as a full-strength remedy for mood or be the sole reason for good health, it can play a crucial role in creating the right and healthy environment for a perfect day. Maintaining an ideal temperature and humidity levels throughout the day, breathing in the fresh air, and getting a good night's sleep, all work together to create a pleasant mood.
Keeping your home environment comfortable always can be challenging, especially if you are away for a while or when you are sleeping. Smart AC thermostats, like the Cielo Breez Plus, are the solution to that challenge and can work automatically to regulate the indoor temperature and humidity levels. Scheduling features can operate the air conditioner at set-time intervals according to user-defined profiles so that you do not have to fiddle around again and again with air conditioner controls.
Smart AC controllers have intelligent sensors and triggers to maintain the desired temperature ranges and humidity levels in the room. If it gets too hot, the controller will command the AC to reduce the temperature, and if it gets too cold, the controller then controls the AC to increase the temperature.
So, what is stopping you to ensure an indoor climate, which is ideal for your health and mood? Go, get yourself a smart AC controller today, DIY a smart air conditioner, and brighten your mood!