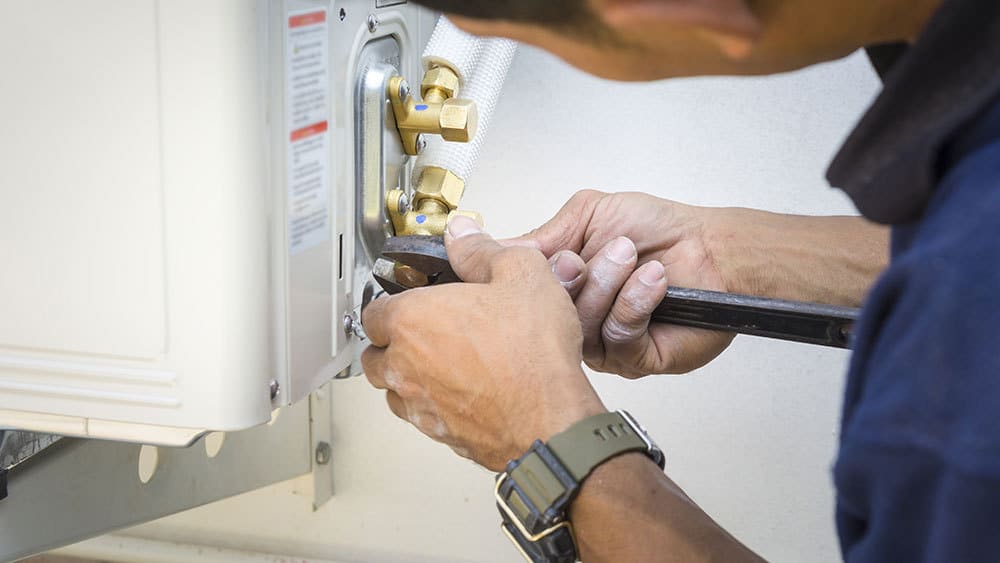 In this contemporary age of advanced technology, only a few innovations have made as profound an impact on our daily comfort and well-being as HVAC. Yet, these life-saving systems often remain invisible until something goes awry, leaving you sweltering in summer's heat or freezing in winter.
Don't be fooled by the misconception that HVAC systems can run flawlessly forever. Without regular preventative maintenance, these essential systems can encounter various issues, resulting in discomfort, skyrocketing energy bills, and even jeopardizing indoor air quality.
Don't wait for a disaster to strike – take action now with preventative maintenance. Safeguard your comfort and protect your wallet, ensuring your HVAC system runs flawlessly for years to come.
While preventative HVAC maintenance may seem like an added cost, it's a small investment that can save you from a major financial blow. Studies reveal that the average HVAC replacement costs between $5,000 and $10,000, averaging around $7,000. By prioritizing maintenance, you can avoid this hefty expense and keep your hard-earned money where it belongs.
This blog reveals the invaluable benefits of HVAC preventative maintenance and equips you with the knowledge to optimize your HVAC system's performance. With expert tips and tricks, you'll gain a comprehensive understanding of why maintenance is not just an option but an essential part of ensuring your comfort and peace of mind.
What Is HVAC Preventive Maintenance?

HVAC preventive maintenance, often referred to as HVAC PM, is a proactive and scheduled approach to the care and upkeep of HVAC systems. Its primary goal is to prevent system breakdowns, optimize efficiency, extend the lifespan of HVAC equipment, and ensure that the system operates reliably and safely.
What Parts of Your AC Need Maintenance?
Maintaining specific components of your AC unit is crucial to ensure its optimal performance and longevity. Here are the key parts of your air conditioning unit that require maintenance:
Air filters
Coils (evaporator and condenser coils)
Electrical connections and controls
Fan and blower components
Ductwork
Air vents and registers
Safety controls
Thermostat
Why Is Preventive HVAC Maintenance Important?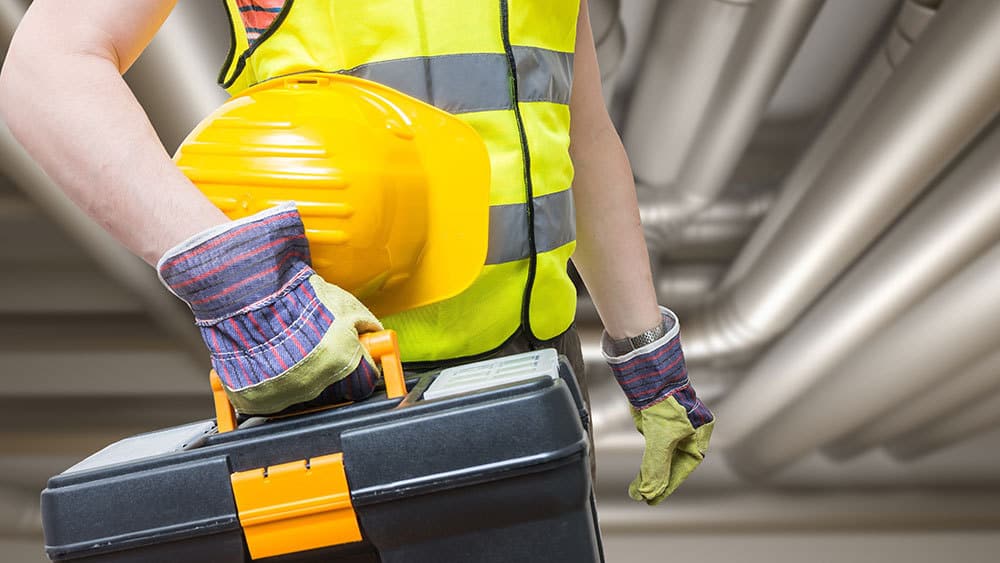 The United States Environmental Protection Agency (EPA) states that for every dollar spent on preventative HVAC maintenance, you can save $4 in avoided breakdown and repair costs.
To further underscore the importance of HVAC preventative maintenance, let's dive into the statistics and facts that reveal the immense benefits of proactive care for these heroic appliances, as well as the potential consequences of neglecting their upkeep (ouch):
1. A Path to Lower Utility Bills
One compelling rationale for timely HVAC preventive maintenance is the potential for significant savings on your utility bills. When your HVAC unit operates at peak efficiency, it doesn't overexert itself, resulting in reduced energy consumption. In fact, the U.S. Department of Energy suggests that this efficiency boost can translate into substantial savings, potentially slashing your energy costs by as much as 30%.
Cielo Smart AC Controllers
Your best choice to make any mini-split, window,
or portable AC smart. Enhance your comfort and savings.
Shop Now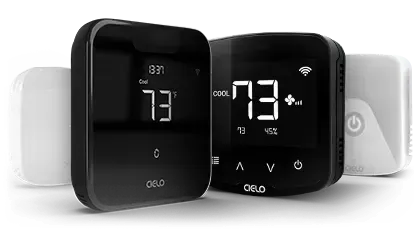 2. Ensure Healthy Air With HVAC Preventative Maintenance
Embracing HVAC preventative maintenance isn't just about efficiency; it's also about fostering a healthier indoor air quality. The U.S. Environmental Protection Agency (EPA) estimates indoor air can be two to five times more polluted than outdoor air. Proper HVAC maintenance can help remove pollutants and allergens, significantly improving indoor air quality.
When you keep your HVAC system well-maintained, you ensure cleaner filters and coils, which directly translates to improved air quality inside your home. In contrast, neglected HVAC units can become breeding grounds for dust, mold, bacteria, and various indoor air contaminants, potentially exacerbating respiratory issues for those living in the household.
3. Prolong the Life of Your HVAC System
When you take into account the substantial investment required for purchasing and installing HVAC units, it becomes evident why maximizing their operational lifespan is essential. The more diligently you maintain your HVAC unit, the longer it can continue to operate efficiently.
HVAC systems that receive regular maintenance can last 15 to 20 years, whereas neglected systems may need replacement in as little as 10 years, as reported by ACHR News.
By scheduling routine AC tune-ups and preventative HVAC maintenance, you can significantly extend the longevity of your unit, potentially delaying the need for a costly replacement for many years to come.
4. Mitigating Extreme Temperature Challenges
In an era marked by the increasingly frequent occurrence of extreme temperatures due to global warming, the reliability of your HVAC system becomes a matter of safety, particularly if your household includes children or elderly individuals. 
A system failure on a scorching 100-degree day or during frigid winter spells can pose serious risks. Consequently, postponing your HVAC maintenance tasks is ill-advised. 
Instead, investing in routine seasonal maintenance can proactively detect and rectify potential issues before they compromise your system's ability to function effectively.
5. Improve Efficiency With HVAC Preventative Maintenance
According to the U.S. Department of Energy, HVAC systems consume about 6% of all the electricity produced in the United States. Proper maintenance can improve efficiency, potentially reducing energy consumption by up to 30%.
On the other hand, an efficient HVAC system will cost less to run and subsequently will have a less negative effect on the environment. Hence, one surefire strategy to ensure your AC works better includes preventative HVAC maintenance.
6. Reduced Risk of Emergency Repairs
It's an unfortunate reality that air conditioning systems may necessitate occasional repairs. Households who neglect to adhere to monthly HVAC maintenance will see a higher probability that the system will fail. In this case, you must replace the system, costing you anywhere between $5,000 to $10,000 (excluding labor costs).
Nevertheless, units that receive regular HVAC preventative maintenance are far less prone to breaking down when subjected to extended periods of use, such as the scorching summer months between June and September or the chilly winter spans from December to March.
By consistently keeping your AC unit in top condition through routine HVAC servicing, you alleviate the concern of potential malfunction precisely when you rely on it the most during these critical months.
How Often Should You Do HVAC Preventative Maintenance?
The frequency of HVAC maintenance depends on several factors, including the type of system you have, its age, the manufacturer's recommendations, and local environmental conditions. Here are some general guidelines for how frequently maintenance is typically necessary:
Twice a Year: Most HVAC systems benefit from bi-annual maintenance, typically in spring and fall. This timing aligns with the changing seasons and ensures your system is prepared for heating and cooling demands. Spring maintenance prepares your AC for the summer, while fall maintenance gets your heating system in gear for the winter.
Annual Maintenance: In some cases, particularly for newer and well-maintained systems, annual maintenance may suffice. If your HVAC system is relatively new and under warranty, adhering to the manufacturer's annual maintenance recommendations can help keep the warranty valid.
Complete HVAC Preventative Maintenance Checklist
An HVAC maintenance checklist is valuable to ensure your HVAC  system functions efficiently and reliably. Here's a comprehensive checklist you can use for both routine DIY checks and professional HVAC maintenance appointments:
Monthly HVAC Maintenance Tasks:
Change Air Filters: Replace or clean air filters to maintain optimal airflow and air quality. It is best to clean AC air filters every two weeks and get them replaced every 3-4 months. It is imperative to have a new air filter before a busy summer season starts.
Check the Thermostat: Ensure your thermostat functions correctly and is set to the desired temperature. Replace thermostat batteries if applicable.
Inspect Outdoor Unit: Remove any debris or vegetation around the outdoor condenser unit to maintain proper airflow.
Seasonal HVAC Maintenance Tasks:
Remember that while homeowners can perform some tasks, it's essential to schedule professional HVAC maintenance annually to address more complex issues and ensure safety and efficiency.
Spring/Summer HVAC Maintenance:
Schedule a professional HVAC inspection and tune-up, including cleaning and lubricating moving parts.
Check refrigerant levels and ensure there are no leaks.
Clean condensate drain lines to prevent clogs.
Inspect and tighten electrical connections.
Replace or clean indoor evaporator coils if necessary.
Regularly monitor the system for unusual noises, smells or performance issues.
Here's everything you need to know about springtime HVAC maintenance.
Fall/Winter HVAC Maintenance:
Schedule another professional inspection to prepare for the heating season.
Check and clean the blower assembly.
Inspect and clean the heat exchanger.
Lubricate bearings and motors as recommended by the manufacturer.
Annual HVAC Maintenance Tasks:
Professional Inspection: Hire a licensed HVAC technician for an annual inspection and maintenance service. This should include a comprehensive evaluation of all system components, including electrical connections, refrigerant levels, and safety controls.
Ductwork Inspection: Periodically inspect ductwork for leaks or damage. Seal any gaps or holes to maintain efficiency.
Programmable Thermostat: Adjust your thermostat settings for seasonal changes and optimal energy savings.
How Much Does HVAC Preventative Maintenance Cost?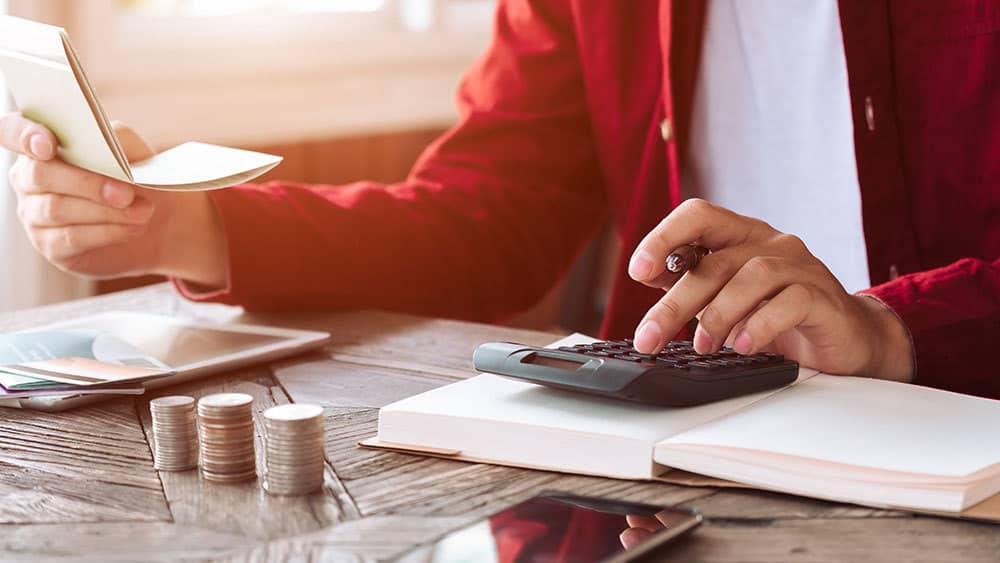 Scheduled annual or bi-annual HVAC maintenance typically ranges from $75 to $150 on average. Extensive damage to any part of the system can pose a more significant concern, as the cost of replacement parts can escalate to $2,500 or even higher. In certain instances, these repair expenses may approach or even match the price of installing a brand-new HVAC system.
This routine maintenance can yield substantial savings, potentially sparing you from emergency service expenses or the need to invest in a new HVAC system. AC repair and replacement costs can soar significantly higher when your system requires immediate attention.
4 Must-Know Tips to Prevent Costly HVAC Repairs
To prevent HVAC repairs and ensure the reliable operation of your system, preventative maintenance is your best bet. Also Here are some essential tips to keep in mind:
1. Look Out for Unusual Sounds
Keeping a vigilant eye (or ear, in this case) out for unusual sounds from your air conditioning system is a crucial part of HVAC maintenance. These unusual sounds can often be early indicators of underlying problems that, if addressed promptly, can prevent costly repairs and ensure your AC system continues to operate efficiently. Some of the most commonly reported sounds include screeching, clicking, whistling, hissing, bubbling, and more.
Read more here: AC Making Noise: 12 Fixes to Quiet a Noisy Air Conditioner
2. Invest in Smart Climate Control Devices
By making your HVAC system smart, you can access additional features to help with preventive maintenance.
Smart thermostats offer automated temperature control, remote operation using your phone, and energy usage monitoring. These features allow you to adjust and monitor your HVAC to ensure optimal performance and energy efficiency.
Some smart thermostats allow you to monitor your air filter cleanliness levels and receive alerts whenever your AC needs a filter status cleaning. Others can even detect and alert homeowners of potential mechanical issues before they escalate, saving both time and money.
You can also make your room AC such as mini-split, window, and portable unit smart with smart AC controllers.
These monitor your AC filter status 24/7 and provide alerts when the filters need cleaning, helping you stay on top of your HVAC maintenance. In addition to that, there are dozens of smart features that can make your home more energy-efficient. For instance, Cielo Breez smart AC controllers offer a wide range of next-gen features such as scheduling, location-based controls, and Comfy Mode that maximize comfort and help you save up to 25% on electricity costs.
4. Monitoring Unusual Odors 
If you are experiencing unpleasant odors in your home, especially those emanating from your HVAC system, it is essential to maintain indoor air quality and identify potential issues. The repulsive smells can help you detect problems ahead of time and prevent larger HVAC concerns. Some common HVAC-related odors to be aware of include burning, rotten eggs, and moldy and musty smells.
Here's what you can do about these: 6 Reasons Why an Air Conditioner Smells & The Best Solutions.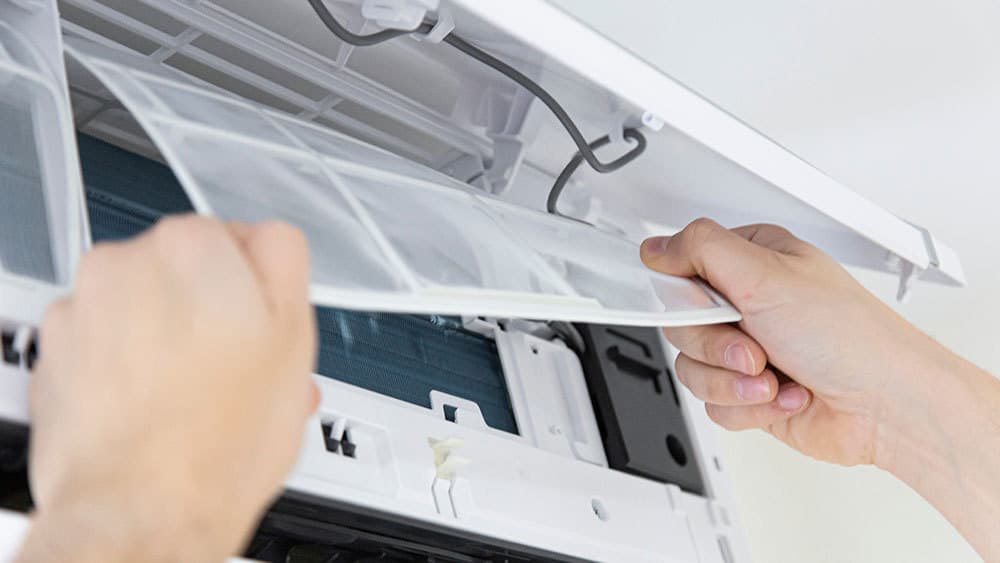 Is HVAC Preventative Maintenance Worth It? 
Scheduling routine examinations and following through on correcting minor problems will ensure you enjoy a comfortable home environment without any worries about your system failing. In addition, a well-maintained unit will have less severe problems, meaning less hassle and unnecessary costs. For example, a little effort now will prevent a significant hassle amid a mid-January snowstorm or a Fourth of July sweltering day. Moreover, with HVAC maintenance costs going through the roof, it's best to take timely action.