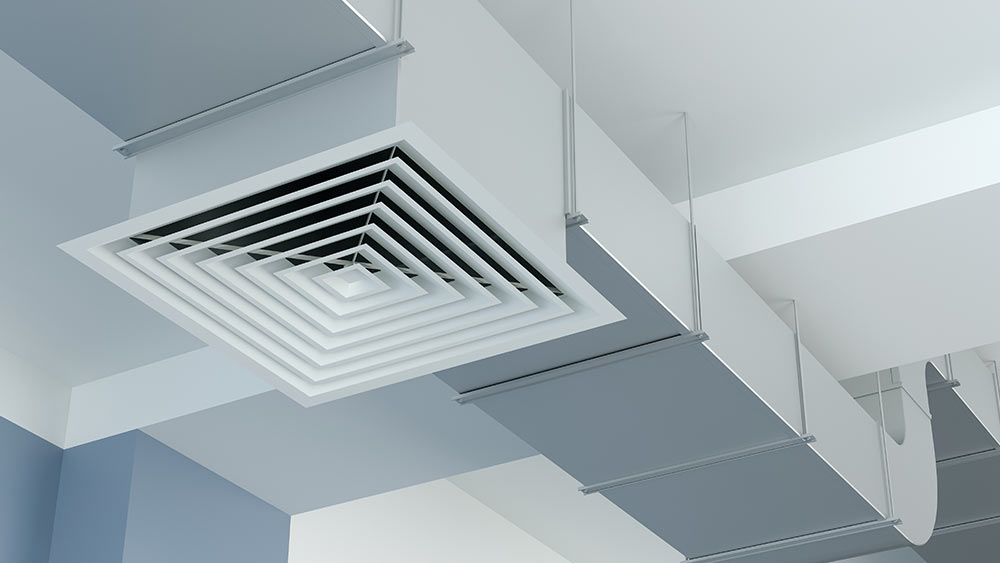 Air ducts play an essential role in maintaining a comfortable home environment as they carry conditioned air from your HVAC unit to every room.
If there are leaks in your air ducts, they can cause all sorts of problems, from decreased energy efficiency to poor indoor air quality. Ductwork leakage can be a major source of energy loss, too – costing you hundreds of dollars each year. According to ENERGY STAR, leaky ducts are about 20% less efficient, and the best way to avoid this involves sealing and insulating ducts. 
This guide will show you how to find air duct leaks in your home, so you can get them repaired quickly and save money on your air conditioning bills. 
How to Fix Air Duct Leakage
3 Tell-Tale Signs of Ductwork Leakage
From high energy bills to a struggling HVAC unit, the following signs indicate that you may have leaking air ducts. 
1. High Energy Bills
If you notice that your electricity bills have skyrocketed suddenly without any obvious reason, it is a sign of concern. Over time, ducts can develop holes and gaps, leading to air loss. As a result, your HVAC unit is forced to work harder for longer duration, increasing your energy bills.
2. Your Home Is Dustier Than Usual
Some amount of dust in your home is okay, but if you start noticing dust specks on your skin and your home air feels dusty, leaky ductwork might be the culprit. Air leaks allow dust particles to enter the ductwork, which is then circulated in your whole home.
3. Your HVAC Unit Struggles to Maintain Temperature
Duct leakage allows the heated or cooled air to sneak out. As the air isn't reaching its intended location, your HVAC struggles to achieve your desired settings. If all else fails, inspect your ducts for any possible gaps or holes.
Before going for any other fix, look at this handy guide on the perfect thermostat settings to be sure you're not doing anything wrong there.
Cielo Smart AC Controllers
Your best choice to make any mini-split, window,
or portable AC smart. Enhance your comfort and savings.
Shop Now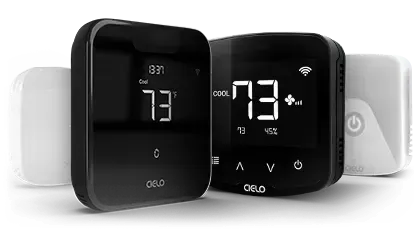 How to Inspect Your Air Ducts for Leaks?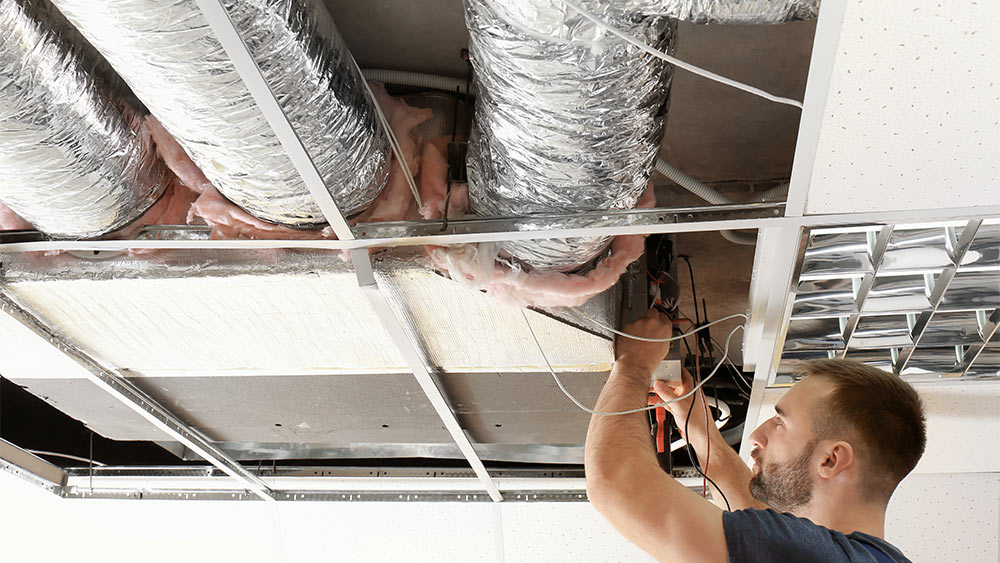 From checking duct joints yourself to a professional duct leakage test, let's look at 6 ways you can find air duct leaks: 
1. Ductwork Visual Inspection
For visual inspection, go into your attic or basement, wherever your ductwork is located. Take a flashlight and look for obvious gaps and holes.
Check the insulation surrounding the ducts for any damage, such as damp spots or mold. A wet area would indicate blockage and requires cleaning. Also, rusting of the ducts indicates a leak.
Mark all the areas with a pencil so you can seal them with mastic tape after the inspection. 
2. Check Duct Joints
The easiest places to find leaks are along seams where two sections of ductwork meet, also known as a duct joint. As most of the strain is on these joints, they are likely to wear way faster than other areas. 
Place your hand near the joints; if you feel air escaping through a hole, there's leakage. Sometimes, the tear is quite big, and you will notice air escaping from it with enough force that it's visible as a stream coming out of the joint.
3. Use Smoke Test to Find Leaks
If you can't find air leaks through visual inspection or feel the air coming out of a hole, try using a smoke test.
This involves using a tool that releases smoke to find tears in your ductwork. You can use an incense stick or a smoke pencil for this test. Move your tool slowly over the entire ductwork. When you see the smoke being moved around or blown off, there is likely a leak in that area. Mark these areas with a marker so you can patch them up later.
4. Look for Old Duct Tape
While inspecting your ductwork, if you notice an old duct tape, chances are it was used to cover up a leak. Duct tape can solve the leakage issue for some time but isn't a permanent fix. You may need to replace the duct tape. But the best solution would be to patch it up using a mastic sealant.
5. Turn On Your HVAC
Finding air leaks on your ductwork isn't always a simple process. Turning up your HVAC unit on high settings can help. When air is coming out at full speed, it is easier to spot any holes, tears, or gaps. You can also turn on your HVAC blower at full speed and open the room windows. If you notice air coming in from outside, it narrows down to duct leakage. 
6. Duct Leakage Test 
Air duct leakage test is used by professionals to find the leaks. This method involves using specialized equipment to run a pressurized test and see if any air leaks through holes in the ducts. It measures the amount of leakage in both conditioned and unconditioned parts of your home. This test also helps pinpoint where the major leakage issue is, such as supply, equipment, or return leakage.
How to Seal Ductwork Leaks
After finding air leaks, duct sealing is crucial for optimal home temperature. For best results, combine duct sealing with ductwork insulation. 
You can use mastic or aluminum tape to seal the ducts. For mastic tape, use a chip brush to apply a thick layer to each duct's seam, joint, as well as any other leaking areas you have identified.
Aerosol spray is another option, but HVAC professionals use it for areas that are hard to reach, such as walls or ceilings. This process employs specialized equipment that shoots a mist of rubbery sealant through the ducts, patching leaks from the inside out.
In Conclusion
Finding and sealing duct air leaks is an important part of making sure your home is energy efficient and comfortable. When finding air duct leaks, you can use a smoke test, visually inspect large tears or go for a professional leakage test. Once you've located the leaking areas, be sure to use aluminum or mastic tape to seal them up tight. Regular maintenance of your air ducts can help ensure that they are working effectively and prevent duct leakage in the future.