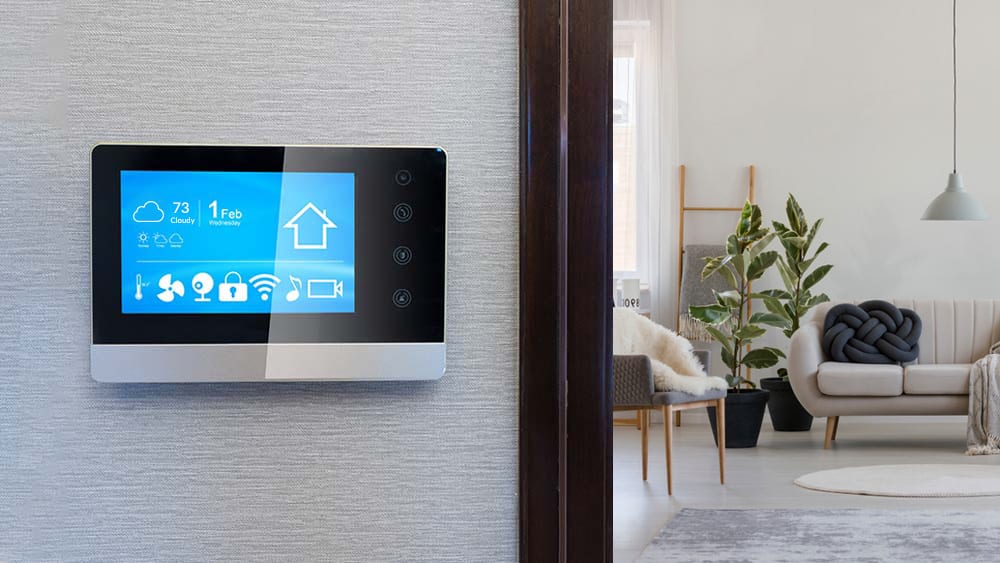 The 'perfect' temperature is a dream for many; though, it is not easy to achieve! We all want our temperature preferences to couple with the thermostat settings, yet it still seems quite impossible to reach that ultimate point. Moreover, the potential of thermostat adjustments, leading to energy saving, has always been underestimated.
The best thermostat setting brings about comfort, along with minimal energy use. Are you tired of regulating your home temperature every now and then? Are you sacrificing your comfort because of high energy costs?
We answer all your questions with a thorough guide to achieving the perfect setting in every season and time of the day. There is an ideal setting for every need that provides the best home temperature paired with greater energy savings. For instance, you're away on vacation; then there is a specific thermostat setting to keep your plants and pets comfortable at home. This is even easier with smart thermostats that help you regulate your home temperature from anywhere in the world!
Best Thermostat Settings During the Day for Winter and Summer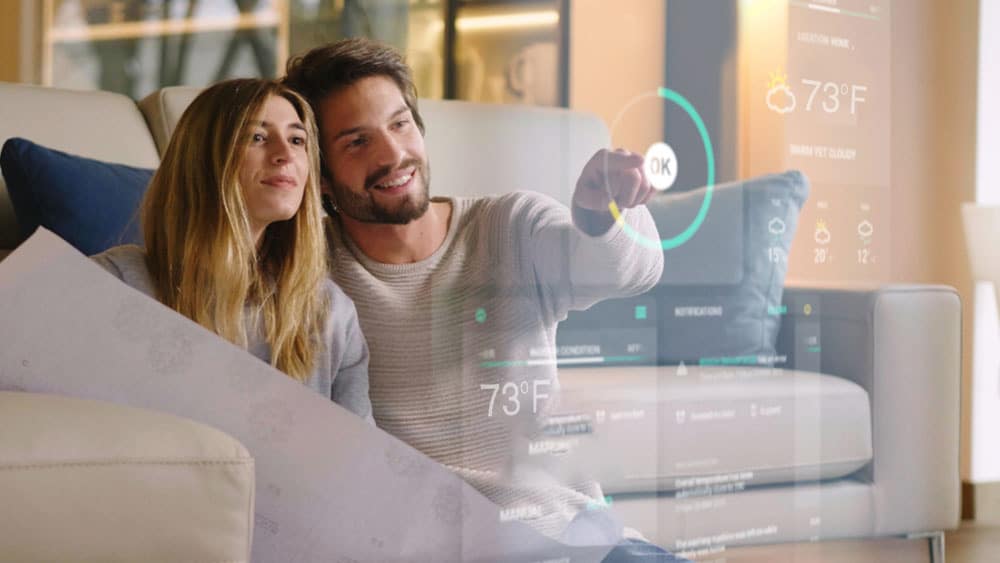 When it comes down to increasing your thermostat in summer or lowering it in winter, it all depends on how much heat or chill you can tolerate. With every one-degree change in your thermostat setting, you can increase your savings.
Daytime Thermostat Setting for Summer
Blasting cold arctic air from your air conditioner is a favorite during the summer heat; however, it can result in an unwanted bill shock. While the lower the thermostat setting is, the more cooler your house gets. However, you still need to find the perfect balance between comfort and energy conservation.
A thermostat setting of 78 F is recommended during the daytime in summer when you are at home. If you're not used to the heat, making the 1-degree change a day or even a week can help get your body adjusted. It is also not ideal for keeping the same setting throughout the day as outdoor temperature changes. Programmable thermostats or smart controllers help with this by automating the best temperature settings and thus saving on your bills.
Daytime Winter Thermostat Setting
In a typical US winter, your thermostat should be set between 68-72 F when you are at home. This particular range is the ideal balance of comfort, convenience, and energy efficiency. You can adjust this range according to your comfort level. To reduce the electricity cost, consider reducing the temperature by one degree every week; this gradual change will not disturb your comfort level and will save you money in the long run.
Cielo Smart AC Controllers
Your best choice to make any mini-split, window,
or portable AC smart. Enhance your comfort and savings.
Shop Now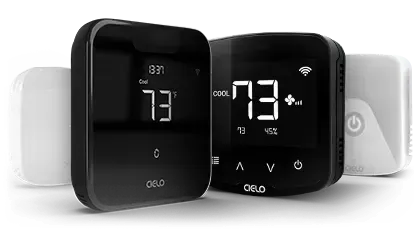 According to the US Department of Energy estimates, you can save a whopping 10% annually by turning the thermostat back 7-10 degrees from the usual settings for 8 hours a day.
The Perfect Night-Time Thermostat Setting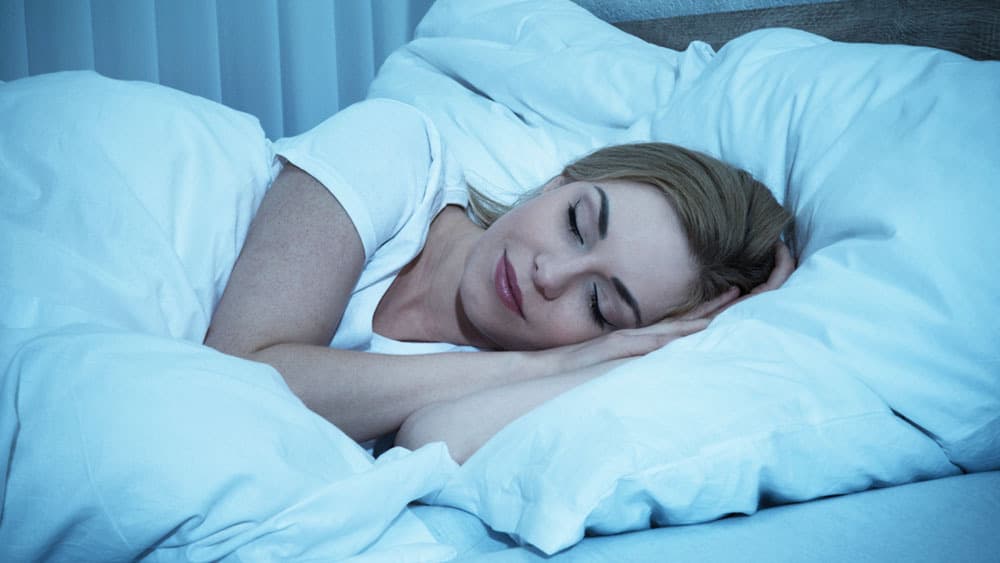 The nights are usually cooler than the days, which brings about a significant change in your atmosphere. While we cover the best temperature for the night during various seasons, you might be interested in learning more about the ideal sleeping temperature.
Night-Time Thermostat Setting for Summer
Not sure what thermostat setting to go for optimal sleep during summers? Well, the National Sleep Foundation recommends that the temperature should be set between 60-67 degrees in summers for a comfortable sleep. You can go a few degrees higher with the help of a fan or a dehumidifier to save up on your electricity cost.
Night-Time Thermostat Setting for Winters
You can go 7°-10°F lower than the recommended winter (68-72 F) temperature at night as blankets are used to regulate the warmth during winter.
Tip: Using a smart thermostat or a smart AC controller, you can even set schedules to turn off your heating for sometime during the night when you don't really need it! This will have you wake up fresh to a toasty room while conserving energy throughout the night.
Thermostat Setting When No One's Home or When on Vacation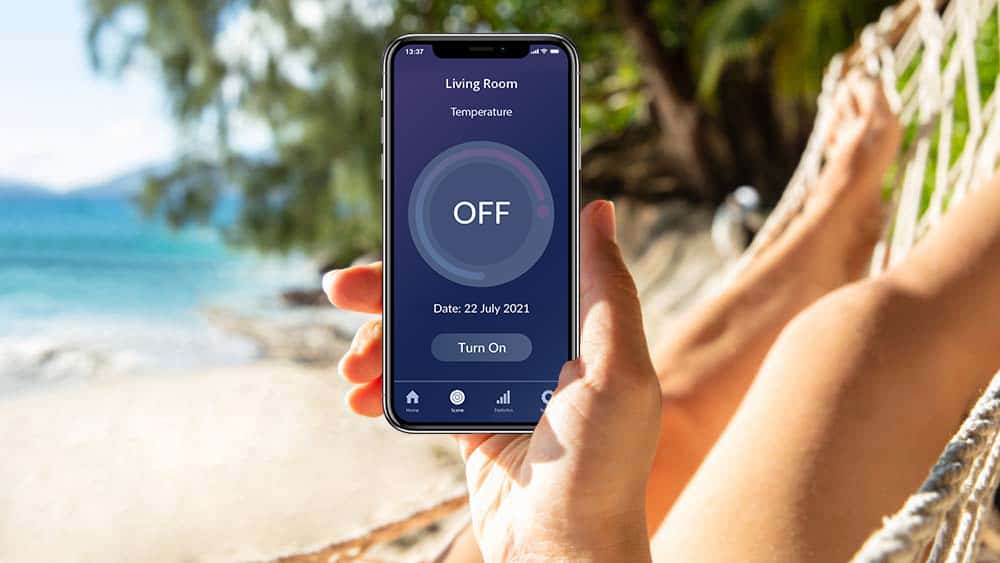 Do you keep your thermostat running to avoid coming home to a hot and humid house but still want to save money on your monthly bills? What about when you're away for a more extended time? Constant tension about the thermostat setting back at home ruins the vacation mood. Let's look at some of the reasons why you may want to keep your thermostat running when away and what would be the best thermostat setting when out.
Also, if you own a vacation rental you might be interested in the best ways to manage temperature at your property while saving energy!
Using the Thermostat When on Vacation
The best way to save energy when not at home is to switch your thermostat off. However, this may not be ideal in every case!
During winter, freezing temperatures can cause water in pipes to freeze, which may cause them to burst. You may want to prevent mold growth or damage to home appliances, fixtures or plants, etc., when away for a long time. You may have pets who require comfortable temperature settings. Or, you simply do not want to return to a sweltering hot or freezing home!
A smart or programmable thermostat is ideal for these cases as you can monitor your live home temperature and humidity using your phone. Furthermore, you can change the thermostat settings from any location!
If your main concern is coming home to a perfect temperature, geofencing and scheduling modes will automatically switch on your air conditioning or heating when you are near your home. Since it will be off most of the time, you can considerably increase your savings without compromising comfort.
Summer Thermostat Setting When on Vacation
During summer, consider going seven to ten degrees higher or 85-90 F while you are not home. It will help with the humidity, prevent mold growth, and you can save a lot on energy costs. You can even completely turn your thermostat off and allow it to turn on half an hour before your return – if it's smart!
Winter Thermostat Setting When Away
For daytime in winters when you are away for a short time, consider going two degrees lower than the defined range, which is 66 F. You can even go lower to 62 F if you don't have any pets and plants.  If you have pets, consider leaving the thermostat above 64 as pets feel comfortable in this range. Pets have coping mechanisms for extreme temperatures so try not to make drastic changes for them.
When on vacation, consider going even lower such as 50-55 degrees Fahrenheit. Some mini-splits come with freeze protection or "min. heat" mode, which allows your heating to run at minimum temperature or 46 F. This is a great way to run your unit at minimum power to prevent freezing temperature and damage to your property while consuming the least amount of energy.
Related: Energy-Efficient Thermostat Settings to Maximize Savings & Comfort
What Thermostat Setting Is Best for Kids?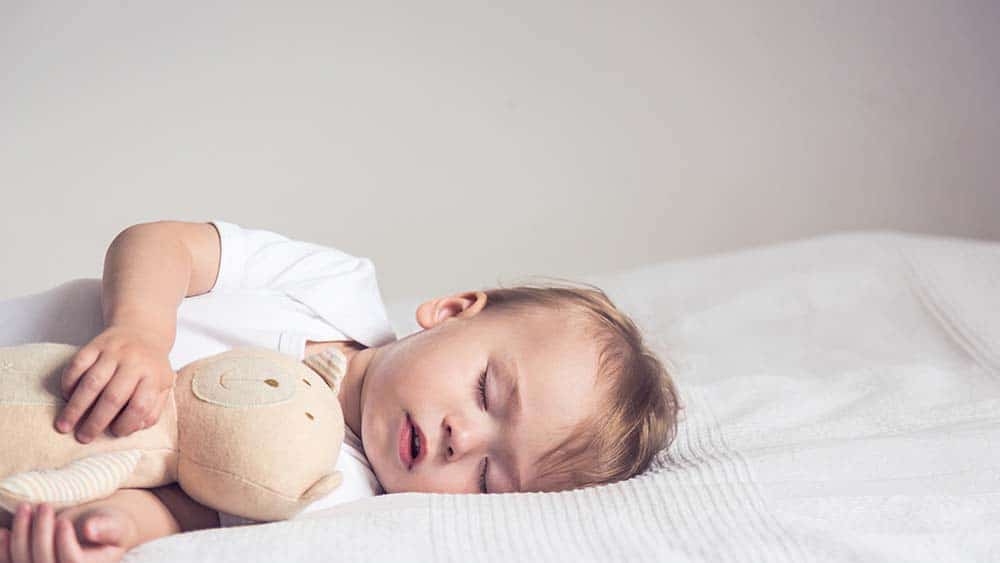 The best recommendation for babies or children is to keep the thermostat setting to around 68, and it can go up to 72 degrees. During winters, the temperature should not go lower than 65 F. Layering your child in winters and putting on light clothes in summers is also recommended to maintain a balanced temperature.
Furthermore, the room should not feel too cold or too hot at night as it will make the baby wake up frequently. An overly heated space increases the chance of sudden infant death syndrome (SID). Using a fan or a dehumidifier decreases this risk.
Best Thermostat Setting for Exercising Indoors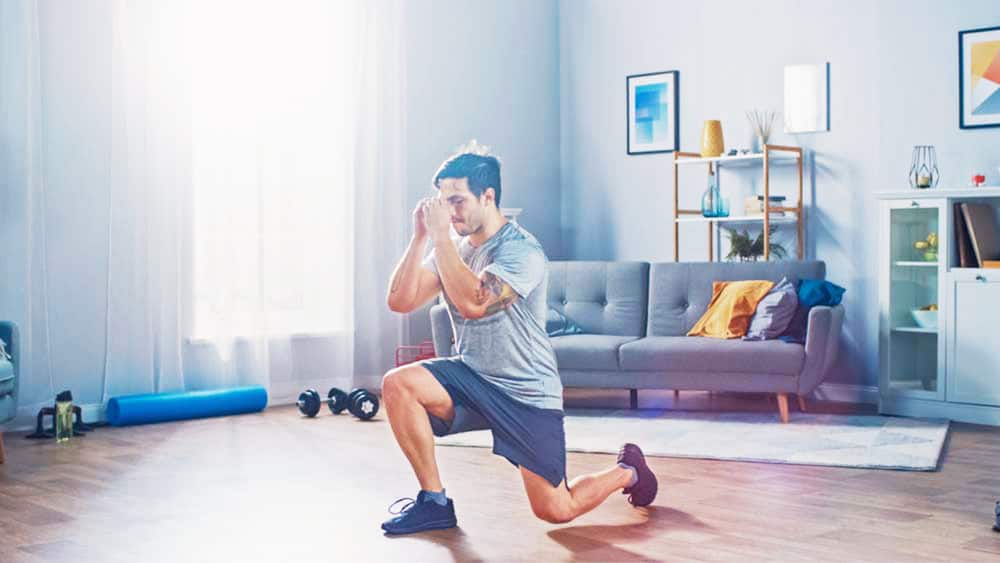 Do you prefer to exercise indoors instead of taking a run outside but then change your mind because you can't figure out the thermostat level that matches your comfort level?
Livestrong recommends that the ideal thermostat setting for your indoor exercise sessions should be set between 68-70 degrees Fahrenheit. Depending on the workout intensity, how much you tend to sweat, and your personal preference, you can go a few degrees higher or lower. A thermostat setting of 70 degrees Fahrenheit is ideal for most people.  
Counter Humidity Issues With Your Thermostat
Very high or low humidity levels can be extremely uncomfortable and, in the long run, can also be a hazard for your house. Dust mites and mold thrive on high humidity, while too low humidity during winter can make your air very dry and cause illnesses.
Ideal humidity levels for your house are easy to achieve with the best thermostat setting, and they lie around 30-45%.
One of the best parts about modern, Wi-Fi compatible, smart thermostats is that they come with humidistat functions. With inbuilt humidity sensors, such as in Cielo Breez for ductless ACs,  they can identify your room's current humidity levels, and you can use one of the automated modes to control the humidity level in your house. This can prevent you from cranking up your thermostat to counter unfavorable humidity levels and wasting energy. 
Coupling other gadgets with your thermostat such as a fan, humidifier/dehumidifier can help maintain the perfect conditions for your home.
Is a Smart Thermostat Worth Investing In?
The short answer is YES!
A smart thermostat does more than regulating the temperature; it automates your home climate control. Moreover, it offers advanced features, learns about your heating/cooling needs, adjusts according to your preferences. It can be controlled from anywhere using your phone.
A smart thermostat helps in setting the daily or weekly schedules according to the weather forecast or your daily preferences. You can link it with other smart devices and smart home systems. It even sends you monthly reports about your energy usage.  Moreover, you can manage all the settings from an app on your phone!  It comes in handy when you are going on a vacation, or you have forgotten to adjust the settings before leaving the house.
What's even better?
A smart thermostat helps save energy, meaning it basically pays for itself over time! With automation and advanced features, your energy wastage is minimized. Your HVAC system heats or cools only when you need it to.
Mini-Split Thermostat or Smart AC Controller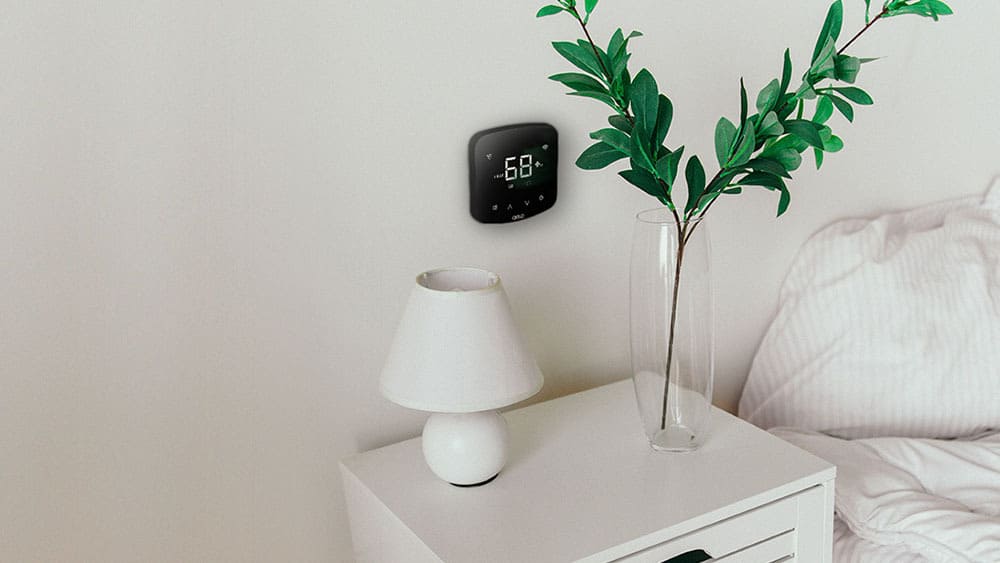 You might think that there is no way you can make your simple mini-split air conditioner smart. But now, there are smart ac controllers for these types of ACs in the market. They connect with your AC making it Wi-Fi compatible.  Cielo Breez Plus, for example, has an onscreen display and can make any mini-split, portable, or window air conditioner smart.
Here's how to DIY a smart air conditioner!
How Does the Placement of a Thermostat Affect Its Reading?
Thermostats regulate the temperature based on their readings. If you place your thermostat incorrectly, it may identify an incorrect room temperature, which will disturb your entire thermostat setting.
Some thermostats come with additional sensors, allowing you to place them at the best location to gauge the perfect room temperature.
The placement of a thermostat or sensor is significant as the temperature fluctuates depending on the location. You might not want to put it in areas of high fluctuations like putting it near the fireplace, close to devices that radiate heat, or a window that receives breezy air in winters.
It would be best if you do not put it near doors, windows, and air vents as they frequently open and close, leading to temperature fluctuations. Placing your thermostat in a room that receives direct sunlight can also mess up with the readings. Direct sunlight falling on a thermostat may lead it to lower the temperature even if it is cold, defeating the purpose of a smart thermostat.
You should install a thermostat between 52 and 60 inches above the floor. Lower than 52 will give a low-temperature reading because heat rises and above 60 will give a higher number.  Placing your thermostat in the upper portion of the house will provide a higher reading as heat rises, so putting it downstairs – at the ground level, is advised.
8 Common Thermostat-Setting Mistakes to Avoid
In search of a perfect thermostat setting, we tend to ignore specific scenarios such as energy usage and how we dress, all of which contribute to the ideal home temperature. Avoid further stress by avoiding any common mistakes you might be making:
1. Turning the Thermostat Setting to the Highest or Lowest Temperature
If it is a really cold day, you might want to set the highest temperature on the thermostat, but it won't help. Your room will not warm up any quicker, and if the heating system continues to run like that, the result would be overheating. This mistake wastes too much energy, and you don't even feel comfortable in an overly heated room. 
The same is the case when you turn on air-conditioning to the lowest temperature in summers
2. Using the Same Temperature throughout the Season
Many people unknowingly burn holes in their pockets by maintaining the same temperature all season long, even when they are not home. This habit puts a strain on your system and is not environment friendly. As the outdoor weather changes, your indoor thermostat settings need to align for your comfort and savings.
3. Not Wearing Clothes as per the Weather
The habit of not putting on warm clothes in winter or removing the extra layers in summers is not pocket friendly and puts an unnecessary burden on the environment.  Taking on weather-focused clothes makes a huge difference in how cold/hot you actually feel, and you don't need to make drastic changes in your thermostat setting.
4. Not Using the Setback Mode
In a setback or comfy mode, your thermostat is set to a specific temperature. Your cooling/heating system would adjust as the temperature goes lower/higher than the set point. Your wallet will thank you if you set your thermostat to this setting.
5. Not Installing the Thermostat in the Right Place
If you have placed your thermostat in a place that gets extremely cold in winters or receives direct sunlight, it is probably giving you false readings. Further, avoid putting it near electric appliances as they radiate heat, and the temperature keeps fluctuating, increasing the chances of false readings. It should be installed in a room you use frequently and where it is less likely to be disturbed by other appliances. 
6. Using Unclean Filters
Unclean filters make your system work harder to achieve your preferred settings. They also cause damage to your system in the long run.
7. Not Focusing on Insulation
If your house is not insulated correctly for winters and summers, you are overburdening both your machine and your wallet. Cold/hot air coming from under the doors and windows impacts the overall temperature and greatly influences your thermostat changes.
8. Changing the Temperature Frequently
The smart thermostat is designed for efficiency, and if you are not using it correctly, then what is the point? You can schedule your daily and weekly setting, to avoid changing the settings frequently. Changing the settings swiftly also wastes energy.
Thermostat Energy Saving Tips
Here is a quick 7-step summary of how you can save energy with the right thermostat settings:
Setting your home temperature closer to the outside temperature will save more on your electricity bill. 
Use ceiling fans and dehumidifiers in summers to counter the extreme heat.
Avoid over cooling or over heating but rather  use scheduling to maintain the best temperature when you need it.
Set thermostat back during the night or when away.
Take advantage of daylight in winters to warm up the house.
Insulate doors and windows to prevent heat loss/gain.
Update to a smart thermostat to maintain comfort and save energy.
For in-depth coverage of energy-saving ideas throughout the year check our 101 energy saving ideas!
Using a heating/cooling device in a cost-effective way that is also environment friendly is not easy. Avoiding common mistakes, investing in a smart thermostat, and focusing on energy-saving tips will make this whole thing a lot less complicated.