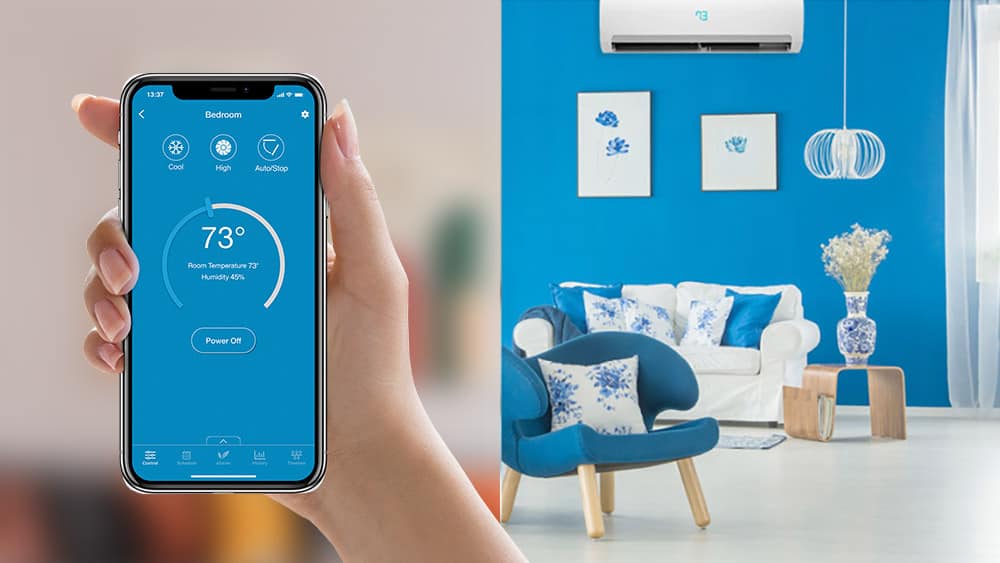 Thanks to IoT, Smart ACs have marked a tremendous change in the air conditioning industry. Over the years, air conditioning manufacturers have modernized their features set to meet the growing demands of consumers. Smart ACs are the result of such innovations and they have become the Teslas of the cooling world.
With smart AC controllers in the market, you can make any air conditioner such as a mini-split, window, or portable air conditioner smart.
What Is a Smart AC?
Unlike conventional air conditioners, Smart ACs allow you to maintain your home temperature using a smartphone. Their functionality can be controlled via an app that you can download on your phone or tablet. Moreover, they can also be connected to smart home systems or voice assistants. The ability of a smart air conditioning system to connect to the internet and consequently other devices is what makes them smart.
While a smart AC offers numerous benefits thanks to its ever-growing feature set, one amazing advantage is that users are able to save energy. With the United States using more energy for air conditioning than the rest of the world, this is an extremely important consideration. If conventional air conditioner users convert to a smart air conditioner, this can significantly lower energy consumption.
Advantages & Features of Smart ACs at a Glance
Wondering why you should invest in a smart AC? Is it worth it? Smart ACs come with a number of benefits and features that give them an edge over conventional units. Here are some distinct advantages:
1. Convenience Coupled with Comfort
With a smart AC, your room's cooling or heating can be controlled by the palm of your hands from literally anywhere! Other than your smartphone, smart air conditioners can also be controlled using voice commands. Convenience lies at the top of the list as smart devices (Smart Control Thermostats, Smart Home Security Systems, Smart Leak Technology, Smart Smoke Detectors, etc) aim to simplify life while providing ultimate comfort during those tough weather conditions.
Cielo Smart AC Controllers
Your best choice to make any mini-split, window,
or portable AC smart. Enhance your comfort and savings.
Shop Now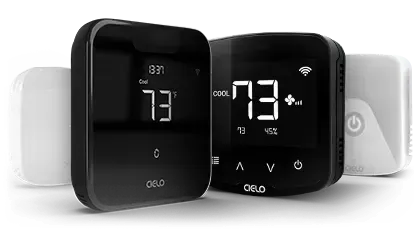 With multiple automated modes, you do not have to continuously change temperature settings throughout the day. Smart ACs can detect a room's temperature settings, understand the input that users provide as to their preferences, and consequently maintain the perfect temperature conditions throughout the day. If you're constantly reaching for the remote to change temperature settings or you're either too hot or too cold because of uncertain temperature settings, you know you can greatly benefit from the convenience that a smart aircon showers on its users.
Moreover, thanks to smart features such as geofencing and others, you can cool your home just when you need it! You can return home to a precooled home and maintain the perfect temperature during sleep. Little or no effort is required to achieve the precise indoor climate to keep you comfortable despite changing temperatures.
2. Ample Energy Savings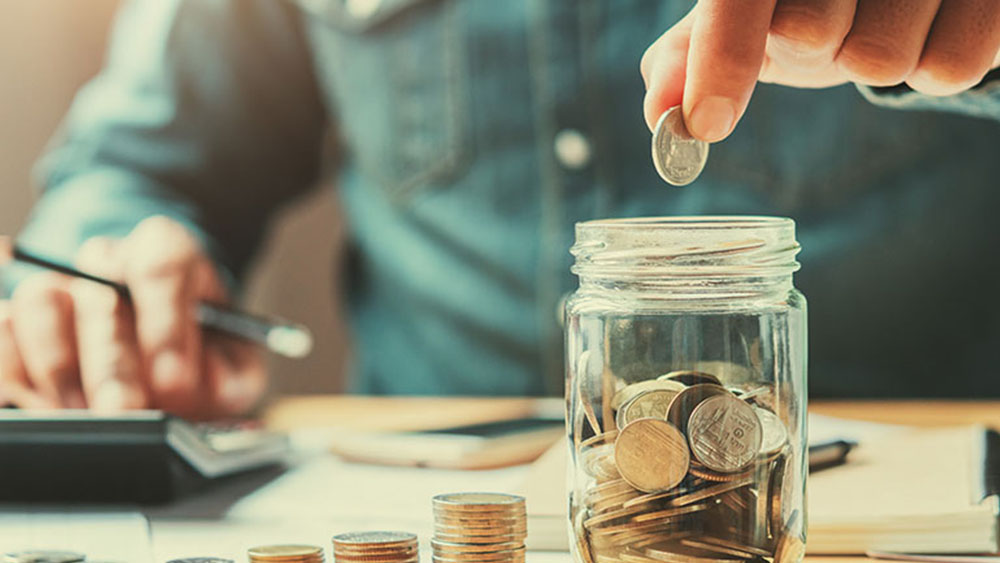 With an annual 6% of all electricity used accounting to air conditioners in the United States and carbon dioxide being released into the air as a result, energy conservation should be at the forefront of our efforts.  Smart AC units greatly help save energy without compromising on cooling. This makes them an excellent investment!
Once you have set your desired cooling settings, your smart AC will slow down as soon as the required temperature is achieved. This means that your unit does not need to suck massive amounts of energy to work at full capacity at all times. A smart air conditioner is reliable enough to achieve ample comfort without having your bills go through the roof.
Smart ACs can also be programmed to accommodate your daily or weekly schedule. This translates into having your perfect temperature settings right when you need them and your AC being shut off when not needed! Energy savings and comfort all the way.
Furthermore, with smart AC units, you can view information concerning energy usage. This will help keep track of the amounts consumed, and you can even set limits to keep track of your bills.
3. Increased Efficiency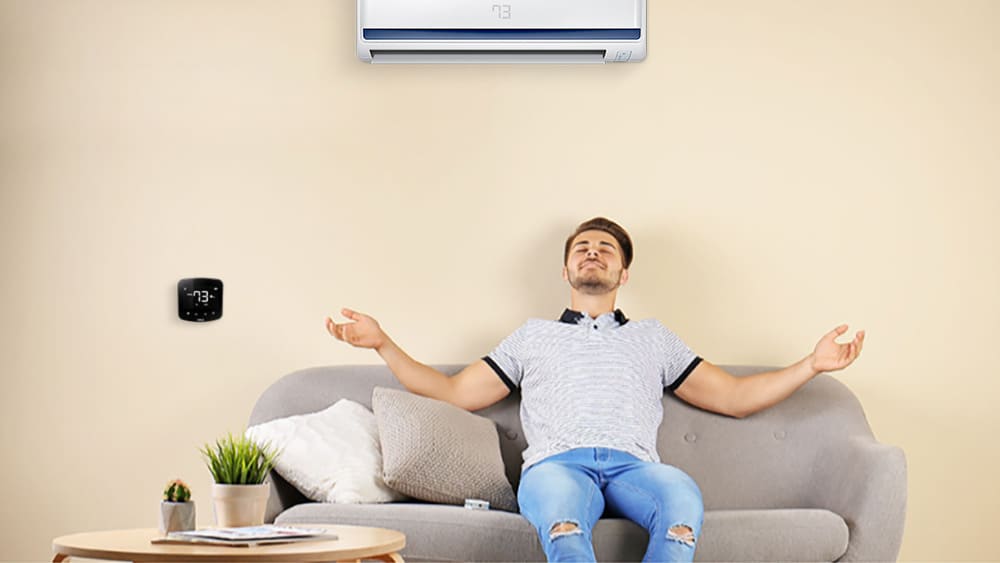 Imagine a hot, sweltering day! You just returned home from a grocery store trip or a delicious lunch at your favorite café. Unfortunately, if you aren't utilizing the benefits of a smart AC, your home won't be as pleasant as expected upon your return. You'd need to crank up the AC in full swing, wait at least 20-30 minutes to be able to control the blaring heat, and finally, you might achieve bearable temperature. It would still take a bit longer to achieve the perfect home atmosphere.
On the other hand, if your air conditioner knew that you are on your way home and it would take you around 20 minutes, things can be a lot different. Utilizing the features of a smart AC unit, your cooling can turn on a low, energy-efficient setting minutes before you return home. This would provide you the perfect temperature setting and efficient performance throughout the day!
Smart air conditioners can provide better performance and efficiency by delivering the perfect temperature settings exactly when required.
4. Error Diagnosis & Preventive Maintenance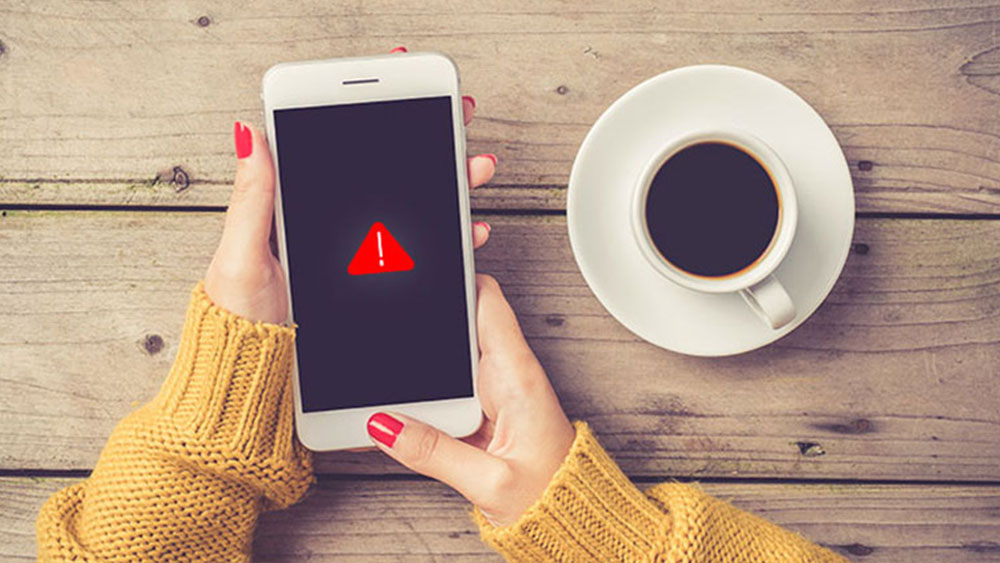 Air conditioner maintenance simply cannot be ignored. Before your AC starts giving off signs to indicate a tune-up is overdue, you must keep track and schedule periodic maintenance checks. It's easy to lose track, though, or not be sure when exactly you should carry out the maintenance process. Clearly, nobody wants to spend extra bucks or unnecessarily unscrew their unit for a DIY.
The benefit of a smart AC is that the app will keep track of your usage and, consequently, predict when a clean-up is required. This estimate will be based on your consumption. Since, the more the usage, the dirtier may be your unit's filters. Moreover, you don't need to hunt or set reminders for your tune-ups. When it's time, you receive notifications and reminders to help keep your air conditioner in top condition!
It's better to carry out regular AC tune-ups based on your usage rather than wait for a breakdown. This can be dangerous and even fatal for your precious unit. Read this article to learn how you can prevent costly HVAC repairs
5. Reduced Carbon Footprint
Climate change is one massive issue that just cannot be ignored. 87% of US homes are equipped with air conditioners, and as a result, 117 million metric tons of carbon dioxide are released into the air yearly. This number is only growing rather than the other way around. We all need to play our part in reducing our carbon footprint to slow the effects of climate change.
Although smart ACs do contribute towards energy use and carbon emissions, they help save much more than conventional air conditioners. Cielo Breez devices, that make any conventional AC smart, claim to help save up to 25% of energy. This greatly reduces the burden on our environment and can help slow down climate change.
You can save 120 pounds of CO2 emissions for every degree above 72F on your thermostat settings. Moreover, they can be programmed to run only when needed and at the lowest possible fan and cooling setting.
Features of a Smart AC
There are multiple features of smart ACs which make them different from conventional ACs.
1. Geolocation Feature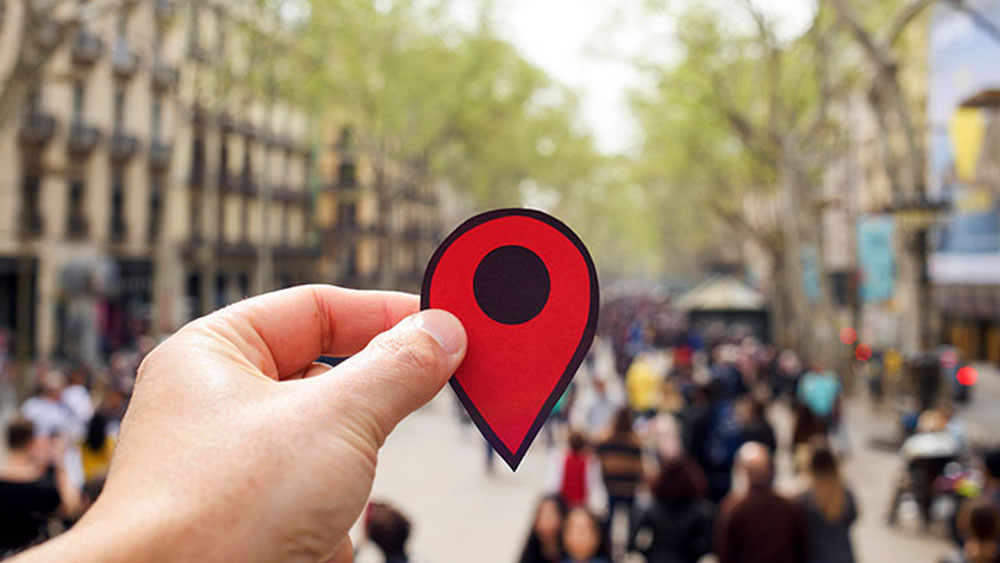 Geolocation helps identify the geographic location of an object, such as your mobile phone that is connected to the internet. Providing this access to your smart AC can help it detect your exact location, and you can set it to trigger an operation based on where you are. Cool right?
Suppose you forget to switch off your air conditioning unit when stepping out of the house. In that case, you can utilize the geolocation feature to have your AC automatically switch off as soon as you exit the house! Moreover, temperature triggers can be set based on how far away you are from your residence/office/business, etc.
This feature is a must-have for added convenience, comfort, and energy-saving!
2. Smart Weekly Scheduling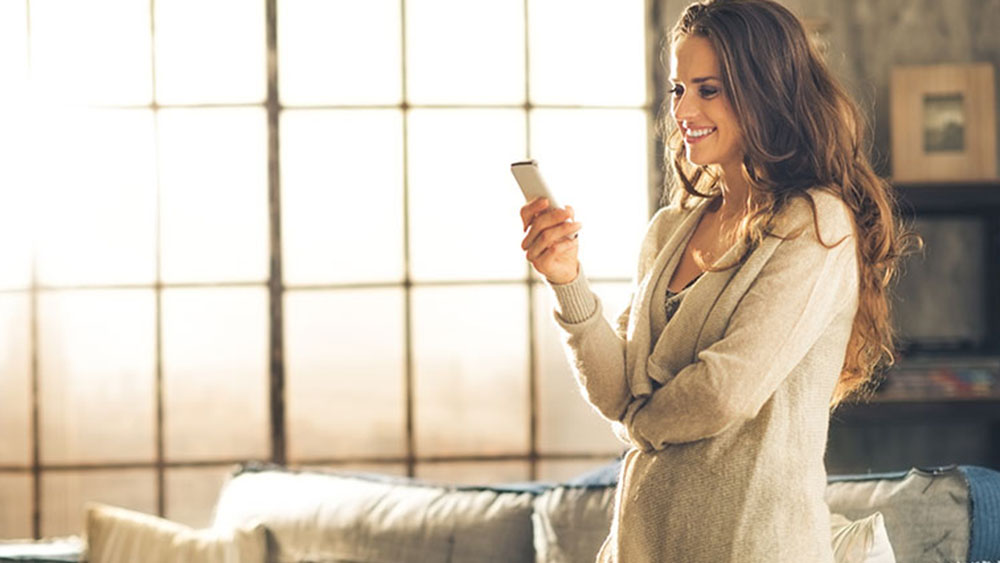 Just like any other smart home device, smart ACs allow you to set schedules. It is an intelligent way of starting your week. If you work and arrive home at a certain time, you can set a schedule for your unit to operate only then. You expect to wake up to the perfect setting? Set a schedule along with your morning alarm! Cooling mode, fan speed, vane direction – it all can be scheduled. Your schedule does not have to be set in stone. If you decide to change your routine sometime during the day or week, you can easily pause or edit your schedule from anywhere.  
3. Smart Home Integration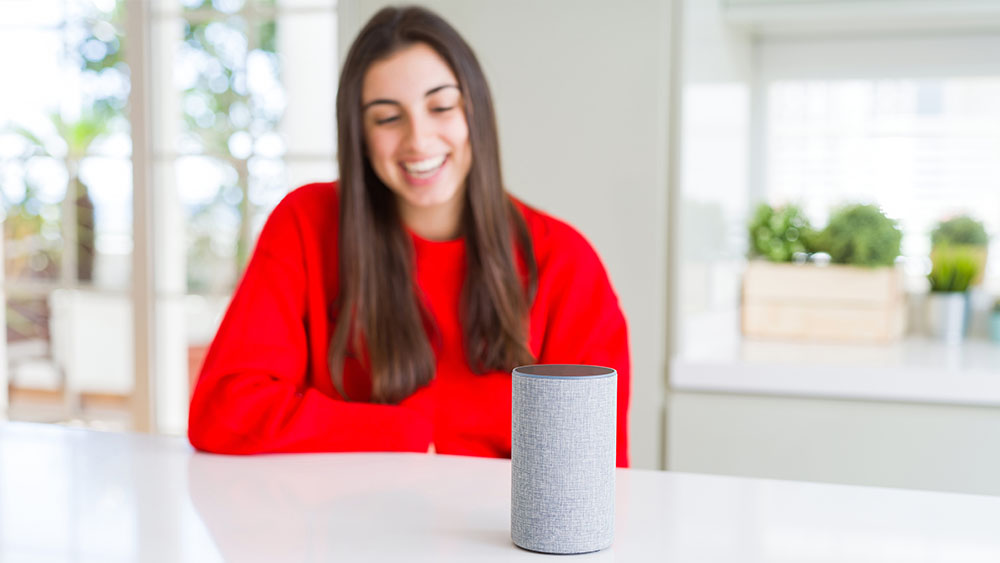 Smart ACs not only provide you with the luxury of controlling your air conditioner with your phone, but you can also integrate it with a smart home system and control it with the command of your voice! Google Assistant, Alexa, and Siri shortcuts are some smart home systems with which a smart AC can be paired.
Making use of smart home systems, your heating and cooling can be run alongside other smart devices. For example, on a hot day, your smart home system might pull down your smart blinds, lower your smart lighting, switch on your smart fan, and power on your AC on a low setting – this can help save energy while maintaining the perfect atmosphere. 
Smart home integrations also allow you to set routines. For example, your cooling system can turn on with a "good morning" or "good night" routine as your preferred settings, right along with your other smart home devices.
4. Intelligent Triggers and Smart Modes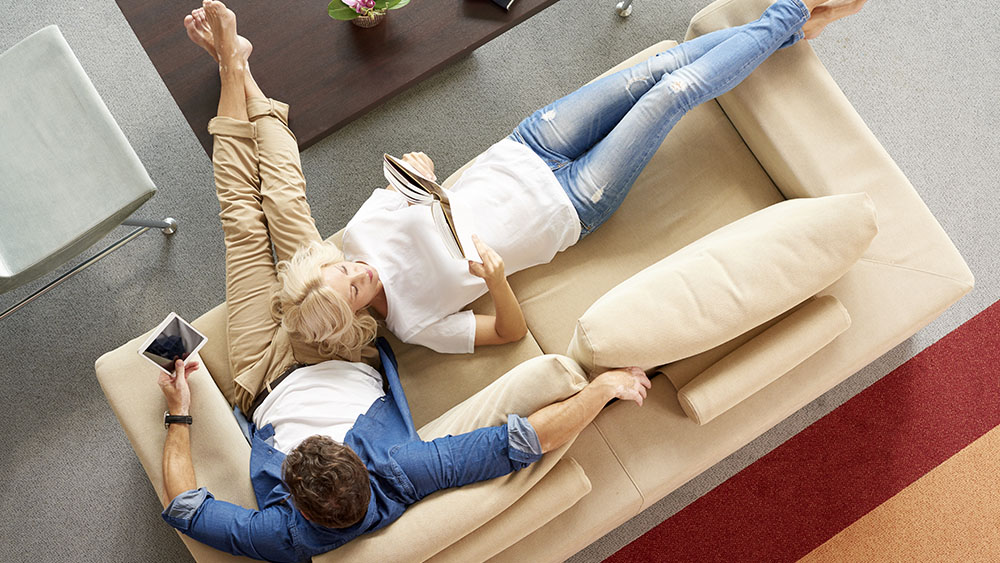 Normally, all air conditioners come with a variety of modes such as cool, fan, dry, heat and eco, etc. Additionally, smart ACs may come with a further set of modes to provide additional features and comfort. The main purpose of these additional modes is to provide automation for added comfort and convenience. It's not necessary for each smart air conditioner to have them since some provide only Wi-Fi connectivity but advanced models are well equipped.
One such mode is the comfy mode which may be a part of your programmable AC, controller or thermostat. With this mode, you can set your room temperature preferences and your AC will automatically adjust its settings to meet them as the climate varies. These settings can even be used during the night or for your pets when you are on vacation. With little or no manual input you can easily maintain the best home temperature conditions!
5. Usage Details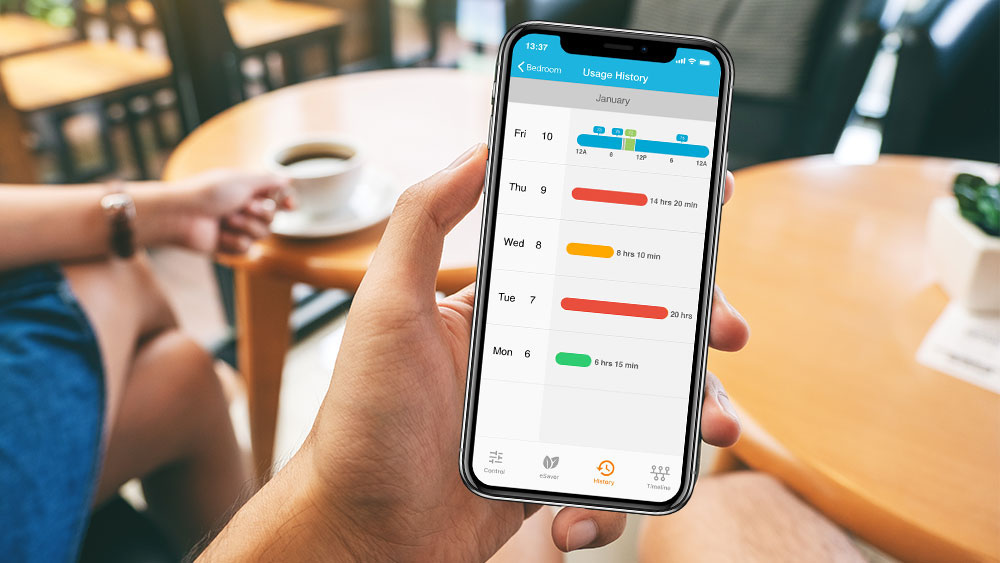 Would it make a difference if you had your AC usage history and statistics right in front of you? You'd be able to witness how often and in what settings you used your smart AC. This information can be utilized to make smart choices about your cooling or heating consumption! A timeline of your air conditioner usage can clearly help save energy and allow you to keep track of your bills.
Becoming more aware of your usage can help you understand what changes need to be made in your consumption patterns. You can spot the days and timings of irregular usage along with a complete audit of actions performed on the AC. Moreover, your usage can also indicate the need for AC tuning, thus helping you keep track of your AC's maintenance.
Make Any AC Smart or Your Smart AC Smarter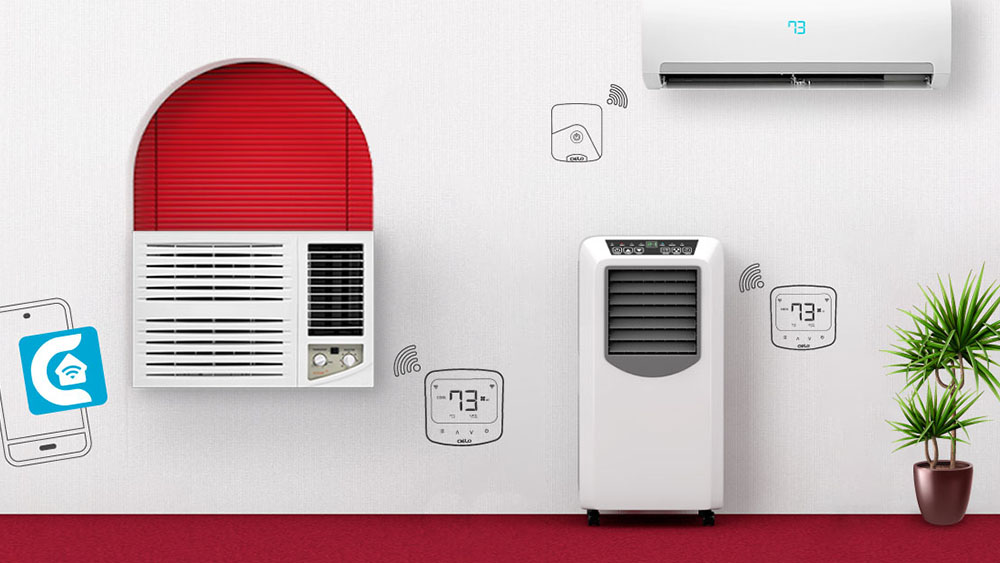 There are numerous options for smart air conditioners available for purchase. Whether you are looking for mini-splits, portable units, or window ACs, there is something out there for you. Smart features may vary from brand to model, thus have a good look at the offering.
Moreover, here's an extra tip! If you already possess a conventional unit or want added features for your smart AC or want the cheapest solution for a smart unit – you can invest in smart AC controllers such as Cielo Breez smart AC controllers. Smart controllers are compatible with all air conditioners, and are not expensive at all! They are bundled with a number of smart functionalities allowing you to control any AC from your phone, from anywhere, along with all the features and benefits of a smart aircon. They may have further elements such as temperature range control which can be a great option if you run vacation rentals.
Ending Note
With the advancement of technology, smart ACs provide you with ultimate ease in maintaining the perfect home temperature. They are more efficient than conventional ACs and help save energy, thus lowering your bills along with your carbon footprint.  
The bottom line is that smart ACs are a great way to maintain your home temperature. With added smart features and intelligent modes, it has become easier to operate them and customize the settings according to your preferences.