How Much Can a Smart AC Controller Save You?
April 9, 2019
by

Cielo
in Blog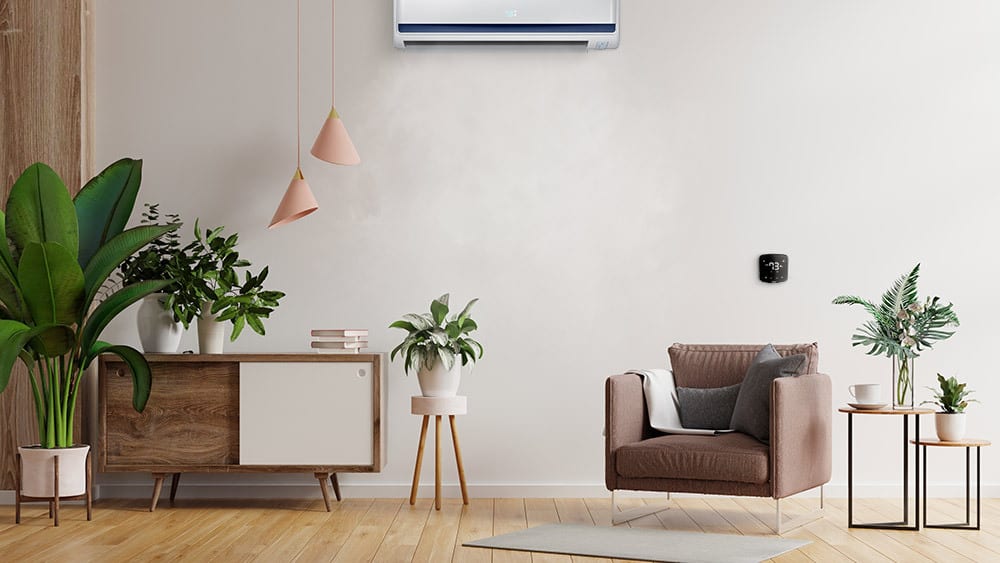 Modern smart AC controllers or mini-split thermostats are super cool devices, and they pledge to save households money by reducing your energy costs. In fact, Cielo Breez smart AC controllers claim to save up to 25% on energy costs per year. These savings can come through various means, such as rationalizing air conditioner usage, optimizing operating modes, and other smart features.
But how much does a smart AC controller exactly save you? Will installing smart AC controls decrease your energy bills and save you money? Moreover, these devices cost anywhere from $68 to $109; are they worth the spend? Let's find out.
It's important to note that while smart thermostats work with central units, smart AC controllers have the ability to make ductless units smart; this includes mini-splits, window, and portable air conditioners. The functioning is different. However, the purpose and the benefits are the same!
How Can a Smart AC Controller Reduce Energy Bills?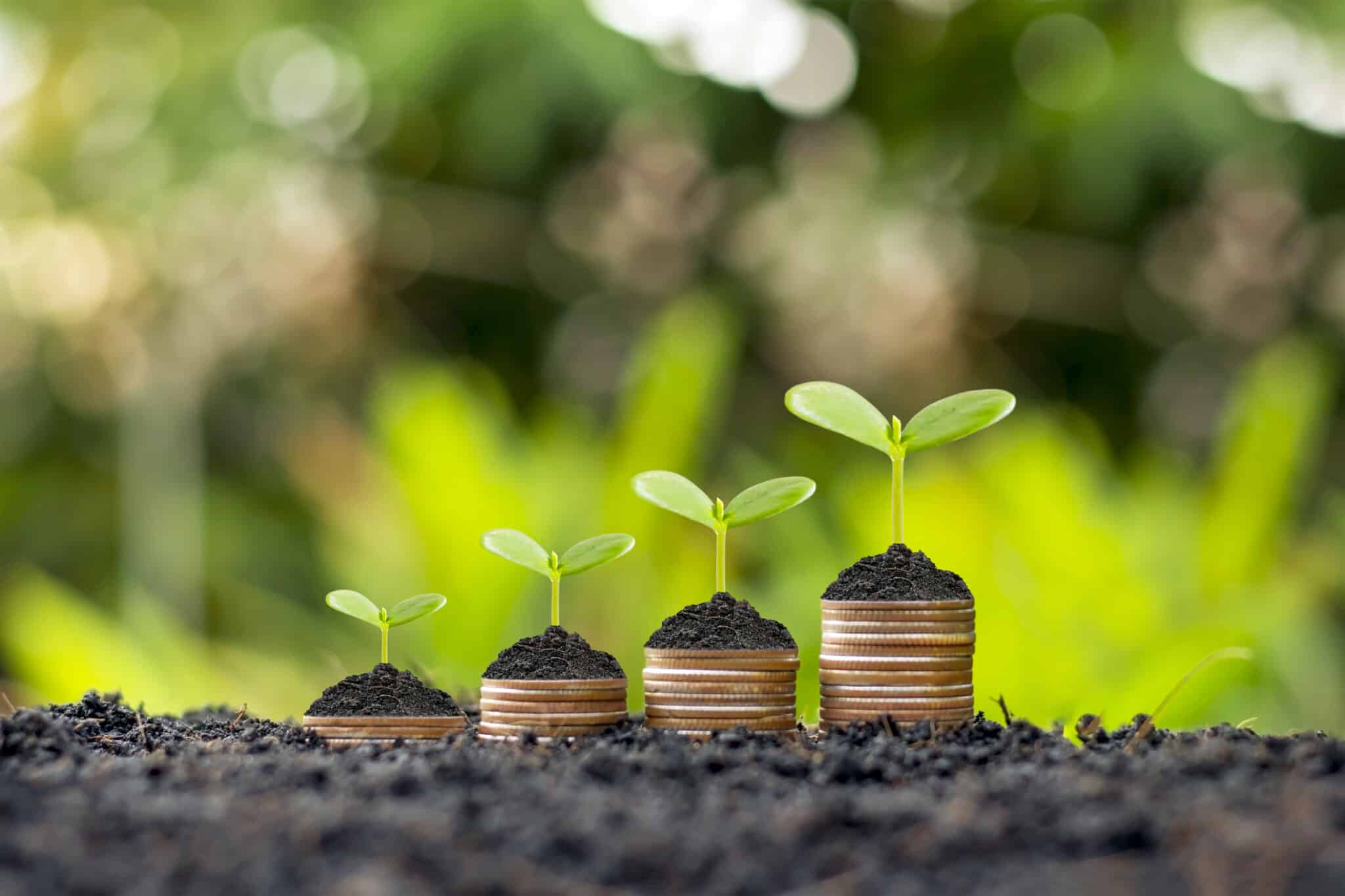 A smart AC controller isn't some mystical device that changes the laws of physics to use less energy. In reality, reducing your energy costs means reducing the amount of power you use, setting lower temperatures during heating and higher during cooling. Pretty straightforward. But the smart part here is that all this happens without your compromising your comfort!
The intelligent part of smart AC controllers is the automated control of your air conditioning unit even when you are not home. It helps your AC or heat pump warm or cool your home to the perfect temperature when you are asleep or awake and even detects faults and errors with air quality. Moreover, the most reliable factor is that it does not get lazy. A smart AC controller will work round the clock, all days of the year.
A typical American home can diminish heating and cooling costs if they only change their thermostats or temperature settings by 7°-10° F for 8 hours/day from the usual starting point. Doing so can reduce a home's energy bill by 10%.
This is often an under-appreciated energy-saving measure. Recent research identified that almost 50% of households with a programmable or smart thermostat don't configure them correctly. Reasons include forgetfulness, less knowledge about the setting modes, or the task just seeming to be overwhelming.
For many of us, once a smart or programmable thermostat is set up, we will leave it to function as programmed. For others, they will micro-manage the thermostat, turning it off and on, changing the temperature, and tinkering with the operating modes as and when they see fit. This defeats the whole purpose of a smart AC controller/thermostat and results in minimal energy savings, if any.
Households that will benefit from smart air conditioning are the ones who do not micro-manage their thermostats. They let the device do its magic and let it make the best choice for them. Comfort, convenience, and energy savings, all in one package!
How Much Do Regular Programmable Thermostats Save You?
According to the U.S. Department of Energy, homeowners could save, on average, at least 10% annually with a programmable thermostat versus a traditional one.
A 2004 study of 25,000 Quebec homes highlighted a meager 3.6% of annual energy savings with a programmable thermostat.
The savings mentioned above are assuming you have an old thermostat. A thermostat that's not programmable or a programmable thermostat that is not set up correctly.
The latter scenario of not being able to set up a programmable thermostat properly is typical amongst homeowners. Out of 35,471 NYC and San Francisco programmable thermostats monitored in 2003, 53% were in "hold" mode or not programmed.
The point then is that even with programmable thermostats, the possible savings are being wasted, and savings are no different than that of a manual thermostat.
How Much Can Smart Thermostats Save You?
Realistically it is unrealistic to compare smart AC controllers compared to manual and programmable ones. The comparable numbers can vary wildly based on home size, insulation, local weather, type of climate control system, and of course. Moreover, how much time people spend in and out of the house.
According to the manufacturers themselves, the savings are estimates and not guaranteed. For example, Ecobee claims their thermostats saved owners an average of 23% in cooling and heating costs. In contrast, Nest claims they will save you 10 – 12% on your heating. Moreover, 15% on cooling from three research studies, resulting in average annual savings of $131 – $145.
With these saving numbers, it would take around one year for the smart thermostat or AC controller to pay for itself in savings. So, while it sure does save you money, there must be more reasons to get one.
What Other Benefits Do Smart AC Controllers Offer?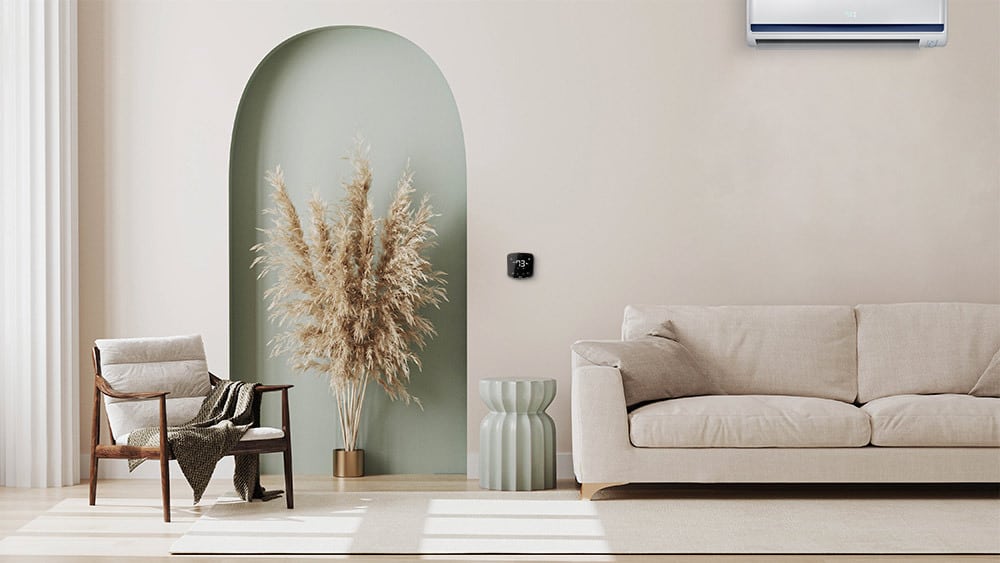 It is worth considering other advantages of smart AC controllers when considering cost and energy savings. To many, features and functionality are just as important as reducing energy costs. However, just because we can't put a precise number on it doesn't mean they don't have a monetary value.
In another piece of research, over 60% of the participants said their homes became "somewhat more comfortable" or "much more comfortable" while using a smart learning thermostat. Smart AC controllers work exactly the same way for mini-splits and other ductless ACs as a smart thermostat does for ducted units.
Another significant plus of the energy-saving smart thermostat is convenience. In a best-case scenario, homeowners will be more comfortable. Their air conditioning will be much more accessible. They will save money on their energy bills. All this will be done automatically without the requirement to set it manually. Smart AC controllers are also much easier to program than older programmable thermostats. No need to micro-manage the thermostat before going to bed and waking up or worrying about difficulties with the thermostat's setup.
You can do all the required settings from your mobile phone! The intuitive smartphone apps make it possible to achieve global controls, making your daily air conditioning routine as simple as using social media!
Smart AC controllers are more than mere thermostats – they can also control ventilation fans, portable fans, window ACs, and dehumidifiers – basically all components of a fully-functioning HVAC system (that comes with an IR remote control). Smart AC controllers then decrease power consumption, increase comfort, are more convenient, and help save the environment.
Notable features of smart AC controllers are:
1. In-Built Temperature and Humidity Sensors
Modern smart AC controllers now contain built-in humidity and temperature sensors. These ensure that your set point temperature is the temperature you are receiving. This feature is critical to provide a comfortable environment inside the room. Now have the ideal room temperature for any situation.
2. Air Filter Monitoring
Another feature is air filter status monitoring. A dirty air filter will result in inefficient airflow and bad room conditions, and more energy usage. A smart AC controller can monitor your live AC air filter status. It gives you a timely reminder to clean the air filter. If people within your household suffer from allergies or other airborne pathogens, then it is imperative. It was also important for the timely maintenance of your air conditioner.
3. Weekly Schedules
Smart thermostats can also program schedules so that homeowners can schedule the temperature, fan speed, time to heat, and modes, all from a mobile phone app. You can set up a schedule for the day. This way you do not have to worry about changing your air conditioner settings again. It will automatically turn the air conditioner off when you leave for the office. And turn it back on when you reach back home. You can even set repeat schedules if you have a certain daily routine!
4. Comfy Mode
Intelligent triggers can be set to automate your room climate while saving energy. For example, with Comfy Mode, you can specify that you want to maintain your room temperature between 70 and 72. If your room gets cooler than 70, your AC will switch to fan mode (maintaining your ideal temperature and saving energy). In case your room gets warmer than 72, your AC will run on cool mode at a high fan speed. All this will happen automatically while you focus on other things!
5. Geofencing
Modern AC controllers also have an automatic shut-off for when people have left home. This is done by monitoring the location of a user. A smart AC controller can sense your location, and turn it off automatically when you travel away from your home. And turn it on when you arrive. This feature is known as geo-fencing.
6. AC Usage History
Unlike regular thermostats that don't offer this feature, smart thermostats display usage history. This empowers users to monitor their saving goals. These goals can be daily, weekly, or monthly. This usage audit can be used to plan your future use and subsequent energy-saving goals.
7. Heating and Cooling Zones
Another key feature that smart AC controllers offer is the opportunity to create multiple zones through a smart app and then manage these zones from that said app. This is invaluable in bigger homes and hotels.
8. Smart Home Compatibility
Voice-control compatibility is the next thing in smart AC control automation. As with Amazon Alexa, Google Home, and Siri Shortcuts, you can now speak to your AC without using your hands or a smart app. You can also couple multiple smart home devices together with Samsung SmartThings.
Are Smart AC Controllers Really Worth It?
The novelty and coolness factor of controlling your home temperature with a smartphone app is high. Moreover, in terms of real dollar savings, smart AC controllers can provide a total value for money. The initial expense might be slightly more significant than a simple thermostat, but it pays itself off within a year.
It is safe to say that households can expect to save at least 10% of their energy usage if they use a smart AC controller correctly. This range can go up to 25%. The latest generation of Wi-Fi smart AC controllers is more intelligent and more stylish than smart AC controllers' previous brand. Moreover, they are unbelievably more straightforward and more natural to use.
Indeed, households can save a decent amount with lower-end old-fashioned smart AC controllers, even older generational smart thermostats. Ultimately though, the actual savings occur whether homes utilize the full range of settings. This includes geofencing, scheduling, and other innovative modes such as Comfy.
Save Energy With Smart AC Controllers
Odds are if you are doing the above and using a smart AC controller during periods of high AC usage (summer and winter), you will save money by getting a smart AC controller. Now is the prime time to consider making your air conditioning smart.
The amount a home could save depends on thermostat habits, type of thermostat, and environment of where the house is located. Here is a list of a few energy consumption calculators that will provide you with an idea of how much you can save (while they are mostly thermostat related, similar savings apply for mini-split thermostats or smart AC controllers):
This calculator by Duke Energy will give the most accurate estimate but requires the most input. It will provide you with a great sense of how much households can save. The savings estimates are based on a home's current temperature settings compared to how you intend to adjust the settings in future situations.
Nest provides a simple calculator that is swift and straightforward. However, a note of caution, the estimated savings it offers will be quite extensive. Scroll down the page about halfway to find the calculator.
As with any air conditioning energy saving, to really save on energy costs, households should consider complimenting purchasing a smart AC controller with other air conditioning saving tips.