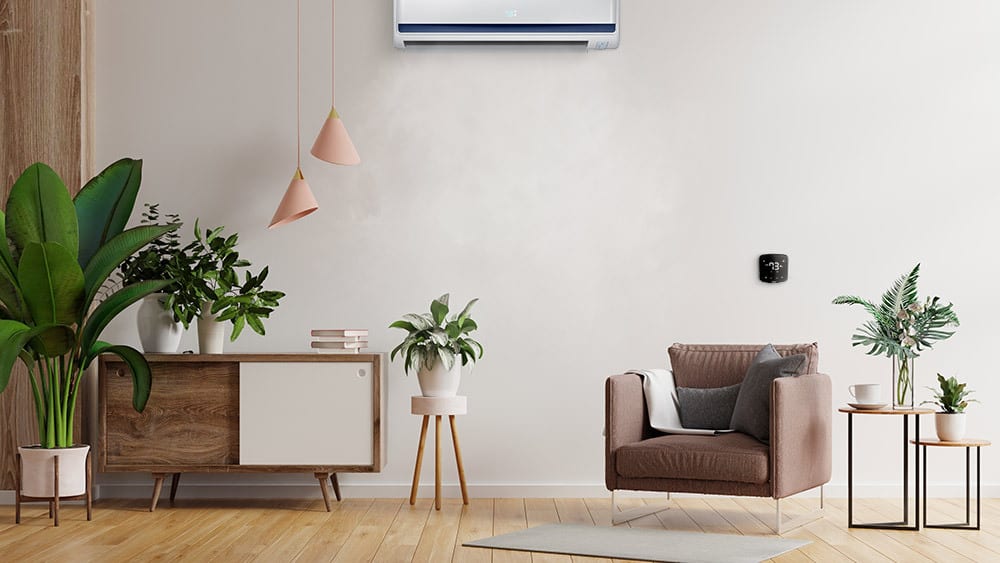 Smart AC controllers that work with mini-splits, window, and portable air conditioners are super cool devices. They have pledged to help you reduce your AC usage while maintaining a perfect home environment at all times, hence saving on energy bills. Cielo Breez smart AC controllers are equipped with next gen smart features that can help you save up to 25% on energy costs per year. These savings can come through various means, such as rationalizing air conditioner usage, optimizing operating modes, and other smart features.
But how does a smart AC controller conserve energy and save on bills? 
How Much Do Regular Programmable Thermostats Save You?
According to the U.S. Department of Energy, homeowners could save, on average, at least 10% annually with a programmable thermostat versus a traditional one.
A 2004 study of 25,000 Quebec homes highlighted 3.6% of annual energy savings with a programmable thermostat. The savings mentioned above are assuming you have an old thermostat; a thermostat that's not programmable or a programmable thermostat that is not set up correctly. The latter scenario of not being able to set up a programmable thermostat properly is typical amongst homeowners. Out of 35,471 NYC and San Francisco programmable thermostats monitored in 2003, 53% were in "hold" mode or not programmed. The point then is that even with programmable thermostats, the possible savings are being wasted.
Smart AC controllers are one step ahead of programmable thermostat and use intelligent triggers to automate your home climate, and reduce heating and cooling costs.
How Can a Smart AC Controller Help You Conserve Energy?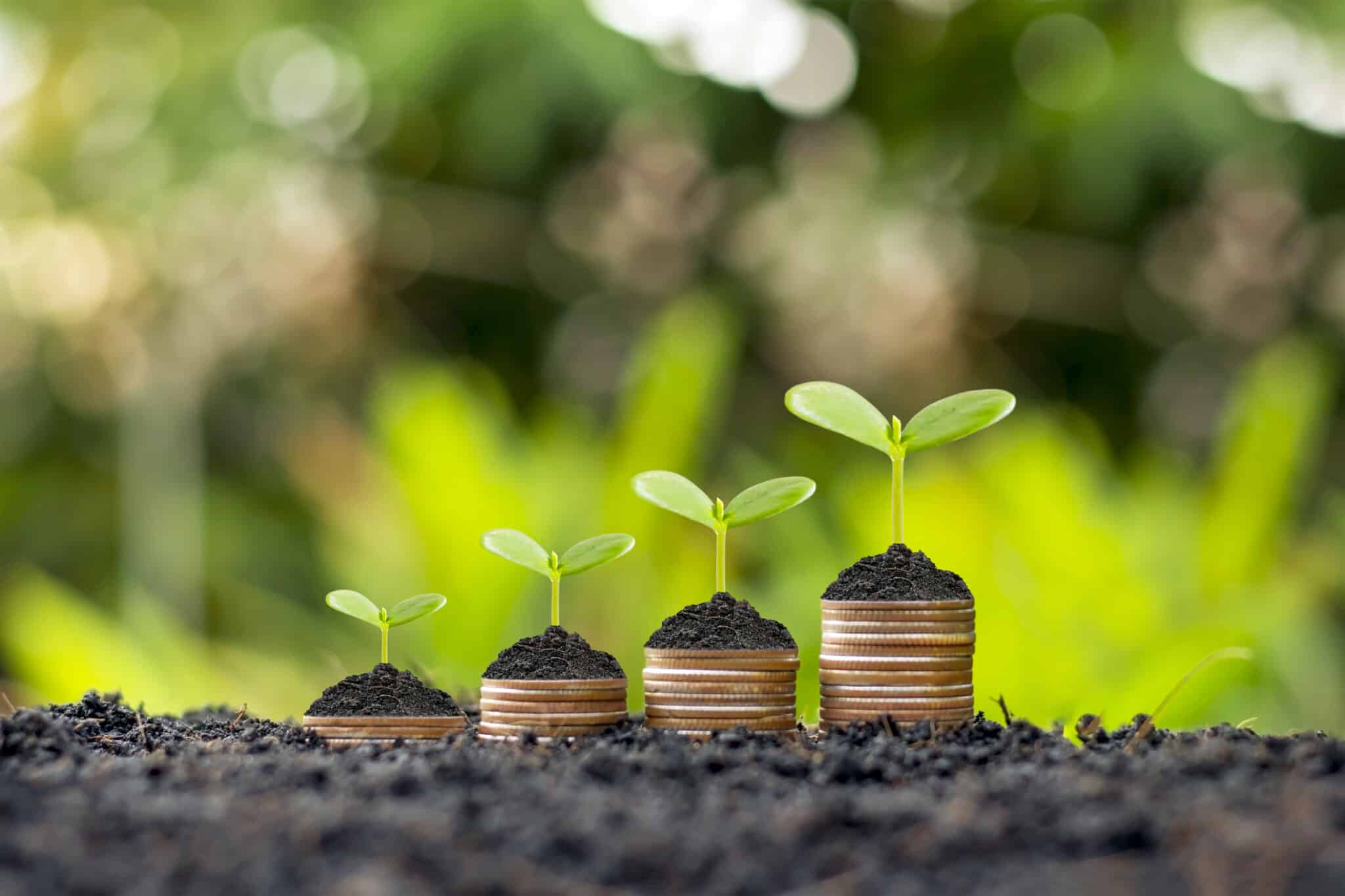 A smart AC controller isn't some mystical device that changes the laws of physics to use less energy. In reality, reducing your energy costs means reducing the amount of power you use, setting lower temperatures during heating and higher during cooling. Pretty straightforward. But the smart part here is that all this happens without compromising your comfort! 
Cielo Smart AC Controllers
Your best choice to make any mini-split, window,
or portable AC smart. Enhance your comfort and savings.
Shop Now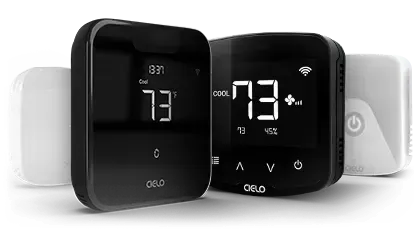 Smart AC controllers allow you to use your air conditioner intelligently by helping you automate the home climate using various features. For instance, geofencing ensures your unit only works when it's needed, thus reducing the power consumption. Even if you forget to turn off your AC when heading out, it will automatically switch off when you leave the set parameters. Moreover, you can track your daily, weekly, and monthly usage patterns using your mobile app. This can help you make any necessary changes to lower your electricity bill.
How Much Can Smart AC Controller Save You on Bills?
The amount a home could save depends on thermostat habits, type of thermostat, and environment of where the house is located. A typical American home can diminish heating and cooling costs if they only change their temperature settings by 7°-10° F for 8 hours/day from the normal settings. Doing so can reduce a home's energy bill by 10%.
Ecobee claims their thermostats saved owners an average of 23% in cooling and heating costs. In contrast, Nest claims they will save you 10 – 12% on your heating.
With these saving numbers, it would take around one year for the smart controller to pay for itself in savings. So, while it sure does save you money, there must be more reasons to get one.
What Other Benefits Do Smart AC Controllers Offer?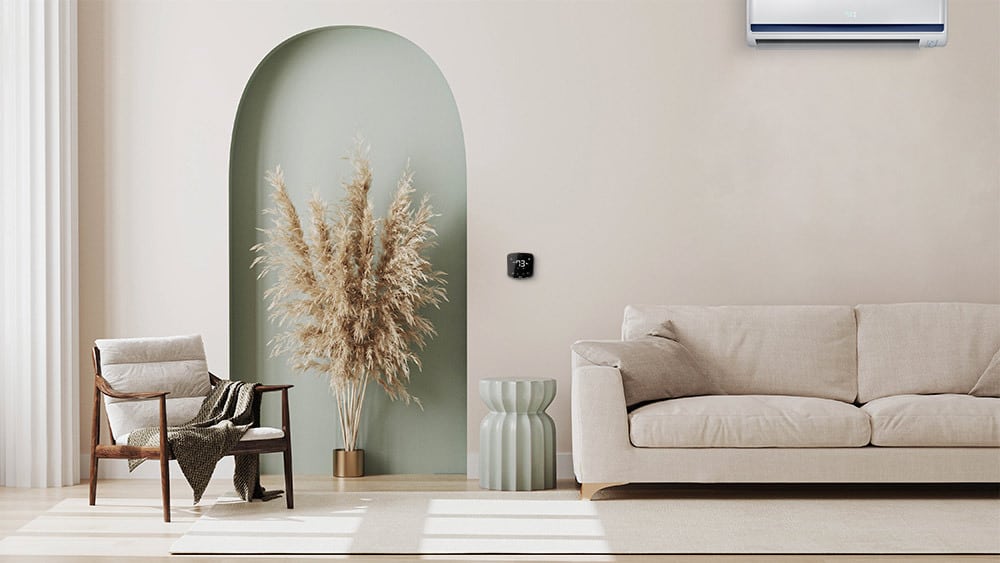 Other than energy savings, smart AC controllers offer numerous other benefits that make them worth considering . In one research, over 60% of the participants said their homes became "somewhat more comfortable" or "much more comfortable" while using a smart learning thermostat.
Another significant plus of the energy-saving smart thermostat is convenience. It allows you to control all your AC settings using your mobile phone. The intuitive smartphone app makes your daily air conditioning routine as simple as using social media! There is no need to micro-manage the thermostat before going to bed and waking up or worrying about difficulties with the thermostat's setup.
Smart AC controllers are more than mere thermostats – they can also control ventilation fans, portable fans, humidifiers, and dehumidifiers as long as they come with an IR remote control. Smart AC automate your home climate, decreasing power consumption, increase comfort, are more convenient, and help save the environment.
1. In-Built Temperature and Humidity Sensors
Modern smart AC controllers come with in-built built-in humidity and temperature sensors. This feature helps to achieve ideal room temperature as well as perfect humidity conditions.
2. Air Filter Monitoring
Another feature is air filter status monitoring. A dirty air filter will result in inefficient airflow, and more energy usage. A smart AC controller can monitor your live AC air filter status. It gives you a timely reminder to clean the air filter. If people within your household suffer from allergies or other airborne pathogens, then it is imperative to clean and change air filters regularly.
3. Weekly Schedules
With smart AC controllers, homeowners can schedule the temperature, fan speed, time to heat, and modes, all from a mobile phone app. You can even have separate temperature settings for different time of the day. This way you do not have to worry about frequently changing your air conditioner settings. You can even set repeat schedules if you have a certain daily routine!
4. Comfy Mode
Intelligent triggers can be set to automate your room climate while saving energy. For example, with Comfy Mode, you can specify that you want to maintain your room temperature between 70 and 72 F. If your room temperature falls below 70 F or goes above 72 F, your AC will make changes depending on your settings. All this will happen automatically while you focus on other things!
5. Geofencing
A smart AC controller using its geofencing feature can sense your location, and turn it off automatically when you travel away from your home and turn it on when you arrive according to your set location.
6. AC Usage History
Unlike regular thermostats that don't offer this feature, smart thermostats display usage history. This empowers users to monitor their saving goals. These goals can be daily, weekly, or monthly. This usage audit can be used to plan your future use and subsequent energy-saving goals.
7. Heating and Cooling Zones
Another key feature that smart AC controllers offer is the opportunity to create multiple zones and set different temperature settings for each zone. This is invaluable in bigger homes and hotels.
8. Smart Home Compatibility
Voice-control compatibility is the next thing in smart AC control automation. You can integrate your AC with Amazon Alexa, Google Home, Siri, and Smart Things for a complete hands off control.
Are Smart AC Controllers Really Worth It?
The novelty and coolness factor of controlling your home temperature with a smartphone app is high. Moreover, in terms of real savings, smart AC controllers can provide a total value for money. The initial expense might be slightly more significant than a simple thermostat, but it pays itself off within a year.
It is safe to say that households can expect to save at least 10% on their energy usage. This range can go up to 25%. The latest generation of Wi-Fi smart AC controllers are more intelligent and more stylish than their older versions. Ultimately though, the actual savings occur whether homeowners utilize the full range of settings. This includes geofencing, scheduling, and other innovative modes such as Comfy mode.