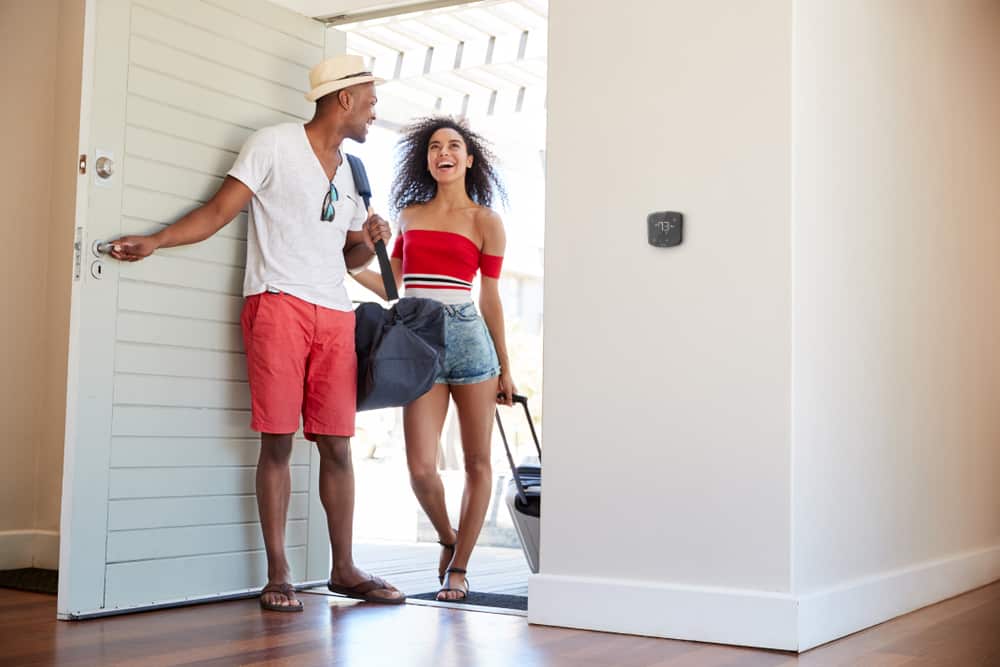 If you are an owner of a vacation rental and a frequent guest during your vacation sojourns, HVAC technology can provide you the ultimate comfort and convenience with immense peace of mind. With the introduction of technology in the HVAC industry, now you can control any ductless air conditioner or heat pump (mini-split, portable, window) from anywhere, anytime, using your smartphone.
Smart Air Conditioning for Vacation Rentals
Smart Technologies for Your Vacation Rentals
The process of coupling technology with IoT inside a vacation rental ensures a smooth and enriching experience for all involved. There are quite a few different products currently on the market, with many more coming each day, which can ensure maximum efficiency and energy saving. With such a diverse range to choose from, it can be challenging to narrow down a single device that can significantly affect the quality of service you provide. But perhaps the most obvious choice for a smart device, which can reduce energy expenses for the owner and improve the living experience manifold, is a smart AC controller if you own ductless units.
A smart AC controller enables remote controls of an air conditioner through a smartphone and even a laptop. All you need is a WiFi connection, and you can then sit back, relax, and enjoy a completely personalized living environment. Let us see how these gadgets work and what they bring to the table through smart air conditioning.
Smart Air Conditioning for Your Vacation Rental
Smart air conditioning specifics are quite complicated and tricky for vacation rentals. Especially hotels with a centrally controlled HVAC system. But for vacation rentals that use ductless air conditioners, smart AC controllers can make a remarkable difference.
Let's take a little test case. On average, a guest spends around 8 to 12 hours in their rooms during a vacation, with the rest of their time outside. Before venturing out, it is common for the air conditioning to be left running at full power, leaving the rental owner to foot the bill. These expenses can quickly ramp up, reducing the weight of your wallet swiftly. A smart AC controller can come in handy in such a situation. They allow the rental owner to turn the air conditioning off when they have left and turn it back on just before they arrive automatically. Location-based controls in the guest's hands can also be used to provide a much more personalized and competitive experience.
Cielo Smart AC Controllers
Your best choice to make any mini-split, window,
or portable AC smart. Enhance your comfort and savings.
Shop Now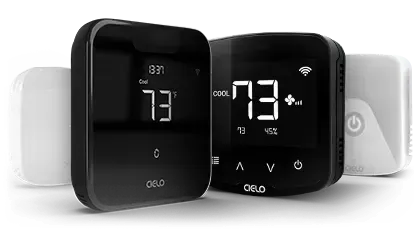 Smart AC controllers do not require lengthy installation processes, modification to the air conditioner, or any downtime for the rental property. With utmost ease, everything can be done in a few minutes. Let us have a look at smart AC controllers, also known as mini-split thermostats, in detail.
Cielo Breez: Your Favorite Smart AC Controllers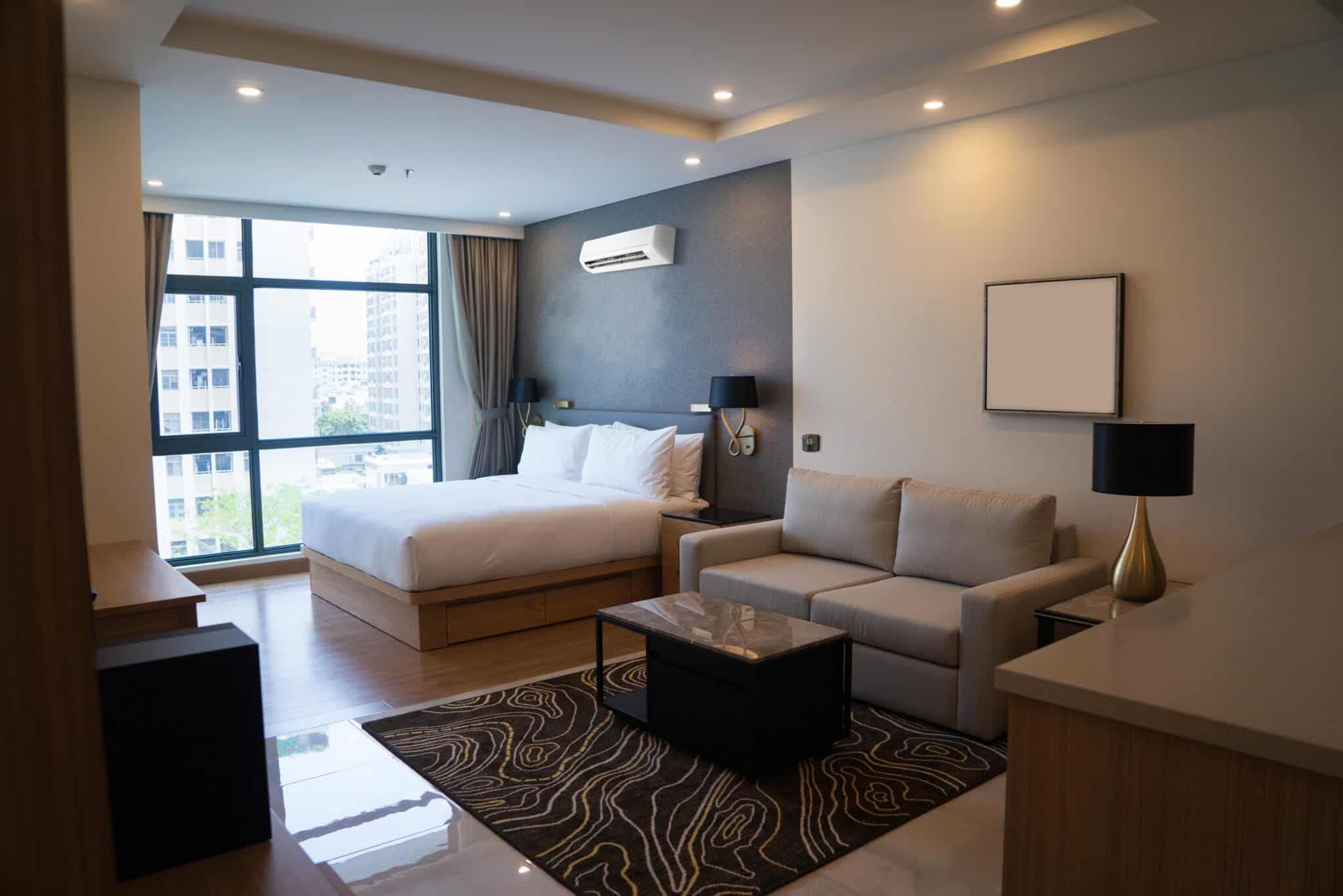 The Cielo Breez line of smart AC controllers packs the biggest punch in the most convenient package. The Cielo smart device and associated "Cielo Home" app give you the power to control your standalone AC from anywhere. Connected via AWS cloud ecosystem and backed by apps for iOS, Android, and Web, Cielo Breez is the way forward. It equips your AC or heat pump with smart features such as global control, temperature range lock, geofencing, automation, intelligent triggers, usage history, air filter status, timelines of actions, zones control, and more.
As already mentioned, the Cielo Breez devices do not require long installation processes. These plug-and-play controllers can work almost instantly out of the box and are powered up by the in-box 5V adapter. It is just like how you connect your television to the power outlet. Moreover, you can use your existing thermostat wiring and hook the Cielo Breez Plus with the 24V thermostat wiring.
Cielo's premier smart AC controller, Breez Plus, allows you to manage your AC even without WiFi through its on-device control options. The touch buttons on the device ensure maximum convenience for air conditioning management. Power ON/OFF, fan speed, swing position, modes of operation, and much more are possible with local on-device controls and without the internet's need.
Here are some of the features provided by Cielo Breez smart AC controllers:
Temperature Range Control
For vacation rentals, the "Temperature Range Control" feature is tailor-made to control their cooling or heating bills. Temperature Range Control gives you the flexibility to set the temperature range of your choice. This way, you can set a minimum and maximum temperature value. The guest can then only adjust the temperature values within that range, preventing extreme temperature settings for the whole day. The set range is locked and can only be disabled by the authorized user, in this case, the vacation rental owner. It helps in ensuring energy savings, especially in the hospitality industry.
Let's take an example of a vacation rental here. The owner can lock the temperature controls between 72° and 78° Fahrenheit. The guests can then be prevented from going above or below the already set temperature range. Even though the air conditioner can go above or below this temperature range, the smart controller restricts it from doing so. This way, a significant amount of energy is saved, and air conditioner usage is kept at moderate levels while ensuring comfort for the guests.
Comfy Mode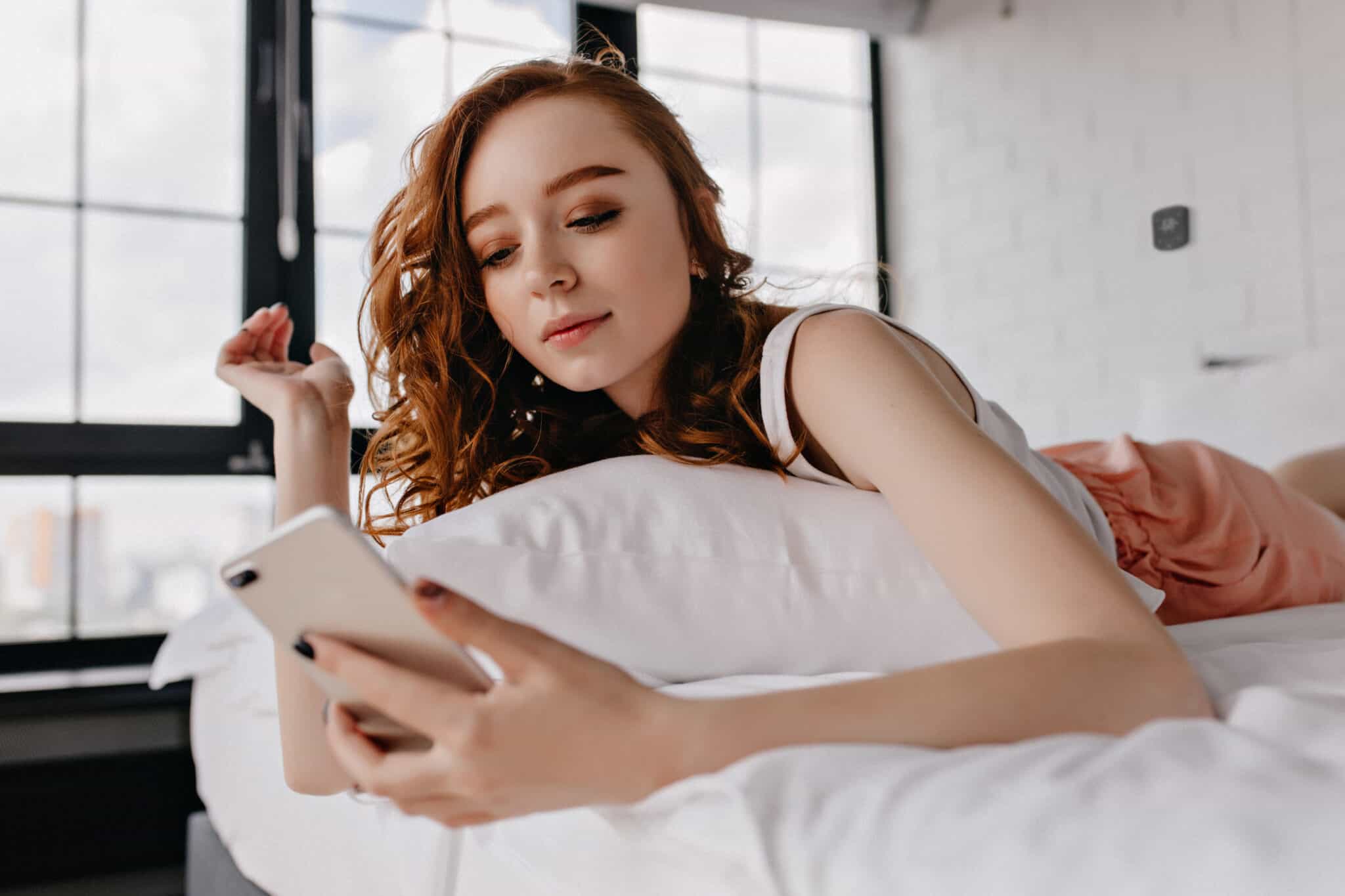 The premier operating mode of Cielo Breez devices is the Comfy Mode. It uses temperature and humidity triggers to maintain the environment at a comfortable level.  The vacation rental owners or guests can set triggers, which are then monitored by on-device sensors. Once activated, the device can then command the air conditioner to operate as desired. This way, the tension of maintaining the perfect temperature is taken care of by the smart AC controller.
For instance, the guest or rental owner can command the comfy mode to keep a temperature between 72° or 74° Fahrenheit. If it goes above 74oF, the air conditioner will turn on in cool mode, as specified. And if it goes below 72oF, the air conditioner will turn off or run in fan mode. Humidity levels are set the same way.
You can set up Comfy Mode before going to sleep at night and then can enjoy a peaceful sleep. It helps you sleep without worrying about the temperature becoming too cold or hot.
Weekly Scheduling
As a rental owner, you can set up a schedule for your air conditioners in common areas. During the daytime, you can set the air conditioner at a lower temperature setting to account for the inflow of people when your rental/motel lobby is crowded.
At night when the number of people in the lobby is less and the outside temperature drops, you could turn the temperature up a notch, thus saving energy. These schedules can then execute all on their own, even when you are not at the property itself.
Air Filter Status
Air conditioner maintenance is crucial to the proper running of your air conditioners. Routine maintenance prevents your air conditioner from developing a significant fault later on. It can be very damaging to your pockets as a rental owner.
The Cielo Home app provides air filter status tracking, telling you when to replace, or clean your air filter. A dirty air filter can cause your air conditioner to consume more power. This is why it is essential to replace it in time and keep it working as smoothly as you want. You can also give your air conditioners a deeper clean around this time too.
Zone Controls
Cielo Breez smart AC controllers can give even greater flexibility to vacation rental owners by creating zones. Multiple air conditioners can be grouped up into separate zones and controlled with only one command. For example, all the different air conditioners on a single floor can be grouped into one zone. Similarly, the air conditioners in the lobby can be bunched into another zone.
Now, instead of controlling each air conditioner separately & issuing separate commands for each air conditioner, you can use one command. You can control all the air conditioners at once. With this, you can become the smartest rental owner ever.
Here's how you can DIY a smart air conditioner!
Your Vacation Rental; Your Control!
Vacation rental properties account for 22% of the domestic lodging market. With 23,000 registered vacation rental companies in the US, and more than a hundred thousand vacation homes in the US, the energy wasted on heating or cooling is enormous.
 The use of smart technologies can bring down this colossal waste. Cielo Breez is one such technology that can be incredibly beneficial for vacation rental owners. It can help them save energy costs while still providing the best service to their guests. With Cielo Breez, the choice is always yours!