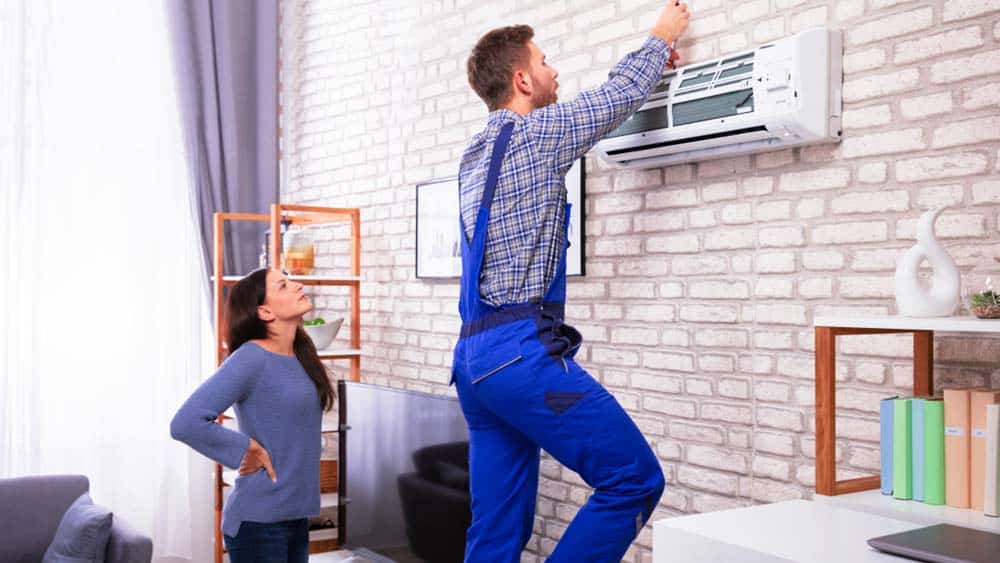 Homeownership is exciting, but it comes with considerable amounts of responsibility. You need to make sure your home is functioning well, and everything is in check and running efficiently. HVAC maintenance is one such element that cannot be ignored. Your HVAC system is alone responsible for cooling during the hottest of days and heating during the coldest nights. To maintain your ideal home temperature, your HVAC system must be well maintained and in top condition all year round.
Keep Your HVAC System in the Best Possible Condition
Why is HVAC Maintenance Important?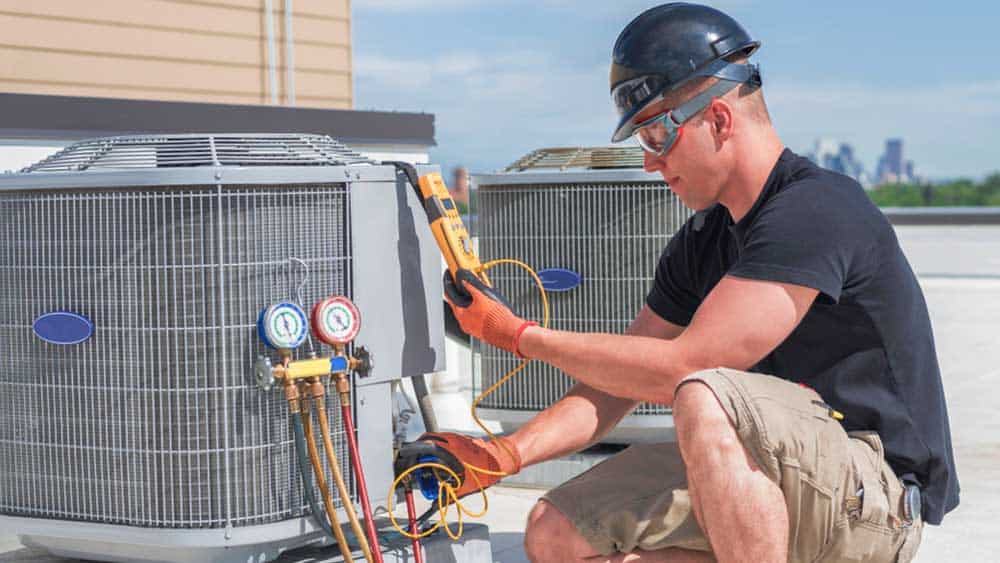 HVAC systems are an important aspect of any commercial or residential building. HVAC system maintenance's primary purpose is to keep your system operating at top efficiency all season long with no surprise breakdowns. If maintenance is long overdue, your unit can also show some unfavorable signs indicating it's time for maintenance.
If maintenance is overlooked, you are more likely to face a problem in your HVAC unit, which can be highly undesirable during the peak season. Other than discomfort, this can also cause a substantial unnecessary expenditure. Regular maintenance ensures all parts of your unit are in good condition to prevent any problems, and an efficient running system also helps save energy costs.
No matter how expensive your HVAC system is, its performance decreases over time. However, if your system is well taken care of, it can also significantly increase your unit's life.
Air filter replacement is an essential aspect of HVAC maintenance, ensuring that your indoor air quality is healthy. An unmaintained system can be a source of dust, mold, and bacteria.
Without a doubt, HVAC maintenance is essential and simply cannot be ignored. Let's look into the checklist you need to maintain to keep your system in top condition always!
Cielo Smart AC Controllers
Your best choice to make any mini-split, window,
or portable AC smart. Enhance your comfort and savings.
Shop Now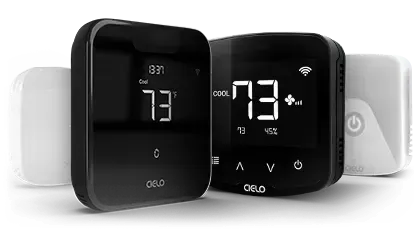 HVAC Maintenance Checklist
Always stay on top of your HVAC system maintenance to increase your unit's efficiency and lifespan. There are three types of maintenance tasks that you can list and perform when needed. Let's have a look!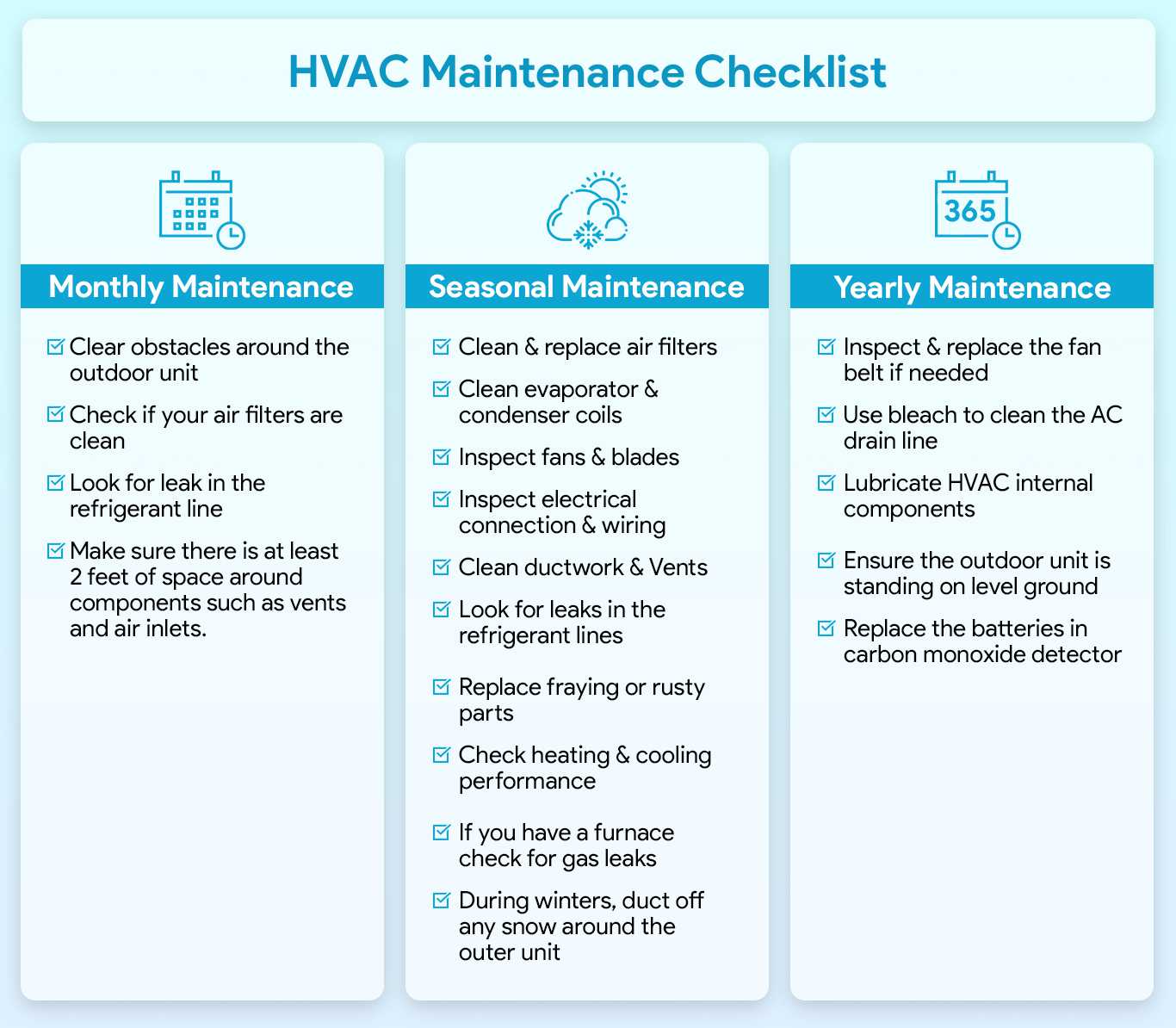 1. Routine or Monthly Checks for Your HVAC System
It is essential to conduct routine maintenance checks of your HVAC unit. These are usually DIY jobs that are generally easy and may not take much of your time. Checking the following tasks to avoid any potential problems concerning your system:
Look out for debris, shrubs, leaves, or other blockages around the outdoor unit of your HVAC system. Keep the condenser fan exhaust as obstacle-free as possible.
Make sure there is at least 2 feet of space around the indoor components of your HVAC system. These can be ducts, vents, or the air inlet for portable or free-standing air conditioners. You want the indoor unit to get as much air as it possibly can without any hindrance.
Check if your air filters are clean; if not, they can be a load on your HVAC unit. Immediately clean or replace them. You can utilize a smart AC controller or smart thermostat to receive timely air filter status reminders.
Carry out an HVAC system inspection once a month to look out for leaks in the refrigerant lines. The two refrigerant lines are typically made of copper and connect the outdoor unit to your AC's indoor evaporator coil. If they are damaged, there is a chance that your system will run inefficiently, and your utility bills will skyrocket. If left for long, your air conditioner can stop working altogether.
2. Seasonal HVAC Maintenance Checks
Seasonal heating and air conditioning maintenance ensure that you enjoy the upcoming winter or summer season in peace! If your HVAC system is not performing as it should, your desired temperature expectations may not be met, while your unit may also drain out more energy than it should. Here is a checklist to look into before the start of each season:
Cleaning and replacing air filters
Clean evaporator coils and your AC's condenser
Check heating/cooling elements
Inspect fans and blades for proper operation
Check all the electrical connections & wiring
Clean the ductwork and vents
Check the refrigerant
Replace fraying or rusty parts
During winters, dust off any snow accumulated around the outer unit of your HVAC system
For a furnace, check for gas leaks
3. Annual Maintenance Checks for Your HVAC System
These are heavy-duty checks that need to be done at the end of the year. Although they may seem simple enough, it is a good idea to get them done by a qualified HVAC professional and avoid any potential damage to your HVAC system.
Check the HVAC system and replace the carbon monoxide battery detectors (if you have them).
Ensure lubrication of your HVAC internal components.
Check the fan belt and replace it if it's not running efficiently or in bad condition.
Use bleach to clean the AC condensation drain line.
Check the outdoor unit of AC and make sure it is standing on level ground.
This is the ultimate schedule that you should follow to keep your system running efficiently. HVAC preventative maintenance ensures you keep your repair costs low and your HVAC system running in the best condition, ensuring high efficiency.  
HVAC Maintenance Guide
Here is an essential guide with tips to help you maintain your HVAC system round the year!
1. Visual Inspection of the System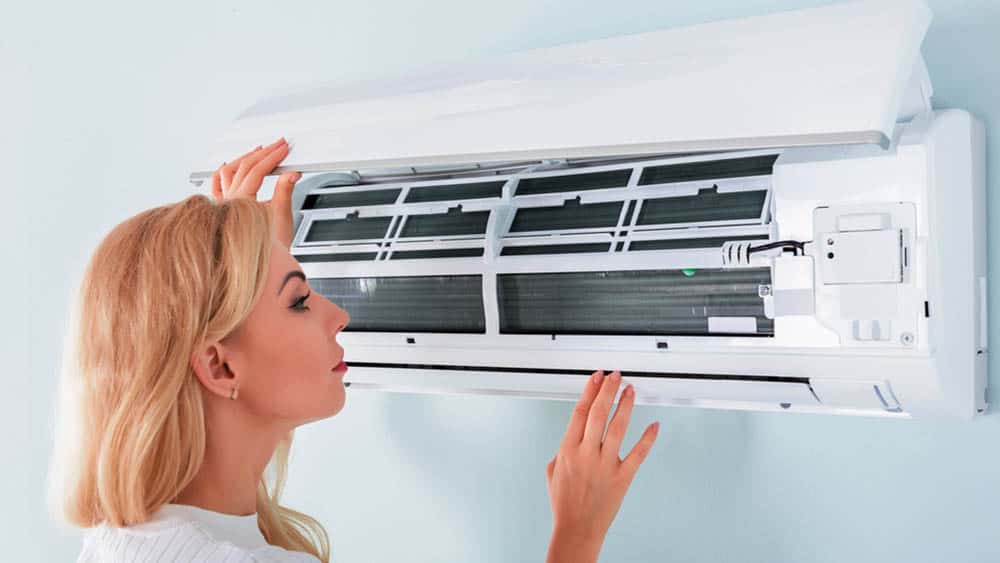 Your eyes are the first tool you can use for a maintenance check of your HVAC system. Look around the outdoor and indoor unit of your AC to look for any signs of damage. Obvious indicators of a problem can be water leaks, discoloration of the area around the AC, debris in the fan, mold or fungus growth, and dirt accumulation. A simple DIY cleaning process can usually solve these problems.
2. Hiring an HVAC Technician
You can handle most of the standard and easy HVAC maintenance tasks but let's get to the facts – HVAC systems are complex machines. You might not be able to identify some deeper issues. These checks need to be done by an expert for the proper functioning of your system.
It is always good to schedule maintenance checks with a professional technician for HVAC systems to run efficiently. If you have a new system, one in-depth assessment is enough. For your older system, get a professional HVAC maintenance check performed twice a year, preferably at the start of heating and cooling seasons, to keep it running for an extended period.
3. Clean the Air Filters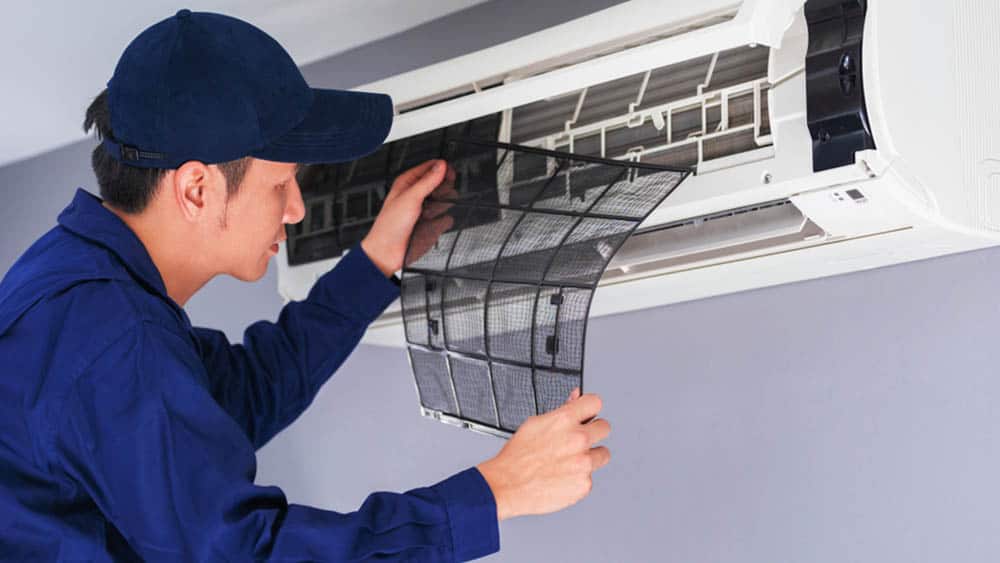 After prolonged usage, the air filters can get clogged with dirt and dust. If you have pets at home, there can be even more particles like fur to block the filters. The result? Reduced efficiency and cooling from your air conditioner. Replace the air filters after about 90 days, and less if you have pets at home. What's more, if you are using a smart AC controller, it will help you notify when to change your AC filter!
4. Clear the Area Around Your Outdoor Unit
Make sure that there is at least two feet of clear area around your outdoor AC unit. The area needs to be clear of leaves, pollen, twigs, etc. Moreover, do not let your lawn mower discharge grass clippings onto the outer unit of your AC; otherwise, it will affect your system's regular functioning. You can make a creative covering for your AC's outdoor unit to prevent dirt from gathering around your HVAC unit.
5. Clean Your Outdoor Condenser Unit!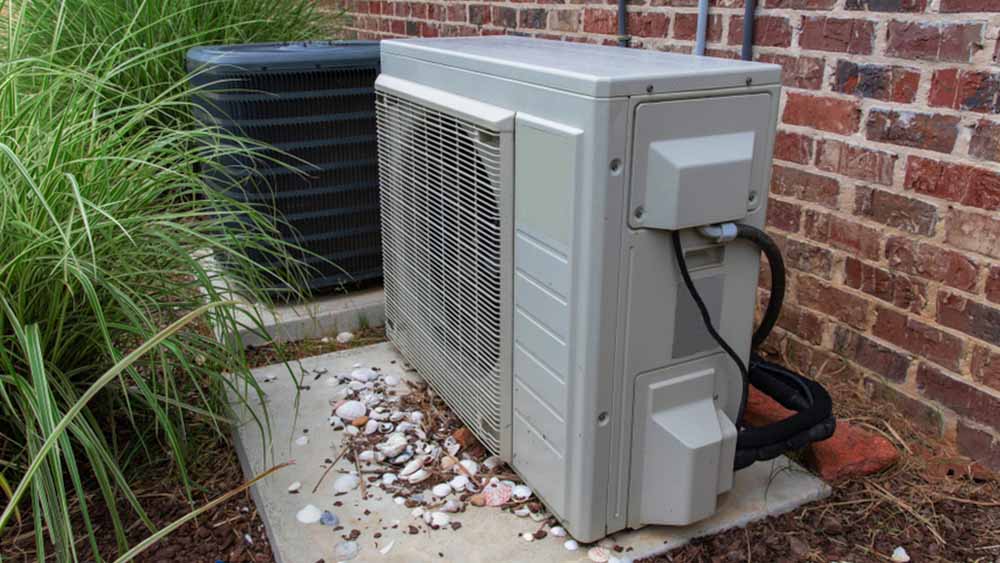 In addition to settling on filters, dust and debris also collect on some important parts of HVAC systems like the blower, condensing unit, and other moving parts. A thin layer of dust does not cause much harm, but debris can cause severe damage to your HVAC system. Get your HVAC system checked by a professional who will carefully clean the accumulated foreign objects. This would help to prevent permanent corrosive damage to the internal systems of the condenser.
6. Check the Working of Your Thermostat
Smart thermostats bring convenience and save on bills. Just like the rest of your unit, they also need to be inspected for proper calibration.
During annual maintenance, an HVAC expert will check if your thermostat is showing accurate readings or not. Furthermore, a professional will ensure if the actual temperature and the temperature on the thermostat match. If not, he/she will know how to recalibrate it.
7. Keep Condensation Drain Clear
When your air conditioner runs at full tilt, it is also extracting moisture out from the air. That moisture then accumulates on the evaporator coil, from where it drips through the condensate drain. If this drain is blocked due to mold, dirt, or dust, the water can then leak all over the indoor unit and even drip down your walls, creating stains. 
8. Moving Parts – Lubricate Them!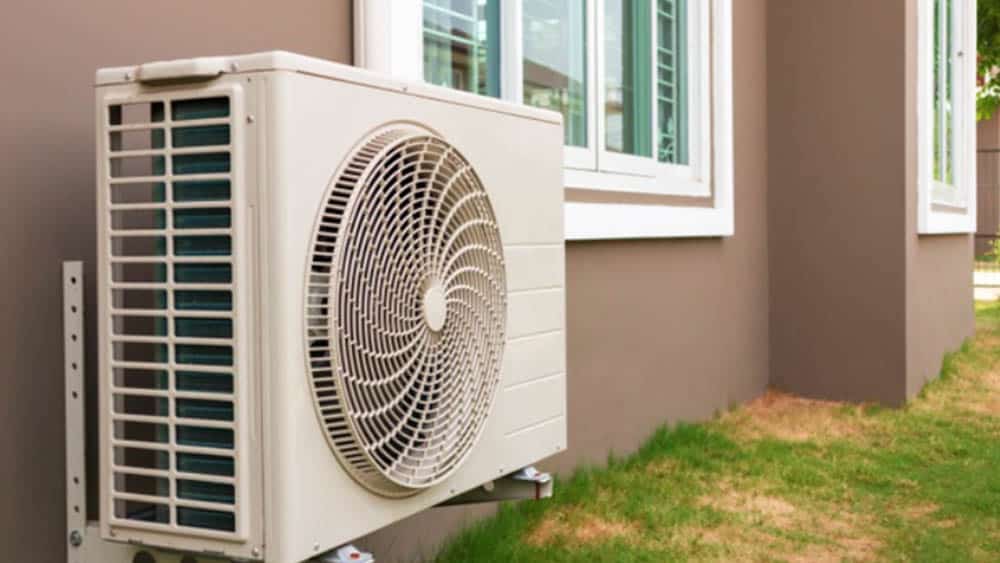 Every HVAC system has moving parts that need to be lubricated to minimize friction. The lubrication process helps the components run smoothly and minimizes the resulting wear and tear. HVAC professionals remove the debris from moving parts and use the required lubricant to keep friction at a minimum. The lubrication process should be repeated often to save your system from permanent damage.
9. Refrigerant Levels – Keep Them in Check!
Air conditioners need to have enough refrigerant to cool the air efficiently. If the refrigerant is not enough, the compressor will not run at total capacity, causing your air conditioner to work hard to achieve the desired temperature, and in most cases, not cool altogether.
This can be a potentially serious problem, and you will be better off calling an HVAC professional. An HVAC refrigerant leak causes your air conditioner to operate at maximum power for a longer duration, causing significant damage. Signs that you have a refrigerant leak are:
AC runs longer than usual
Warm or room temperature air is coming out of the vents
No cooling is achieved
High energy bills with low AC usage
You cannot check the refrigerant on your own; a professional will help you to check refrigerant levels and will recharge it if needed.
10. Inspect the Exhaust for Central HVAC Systems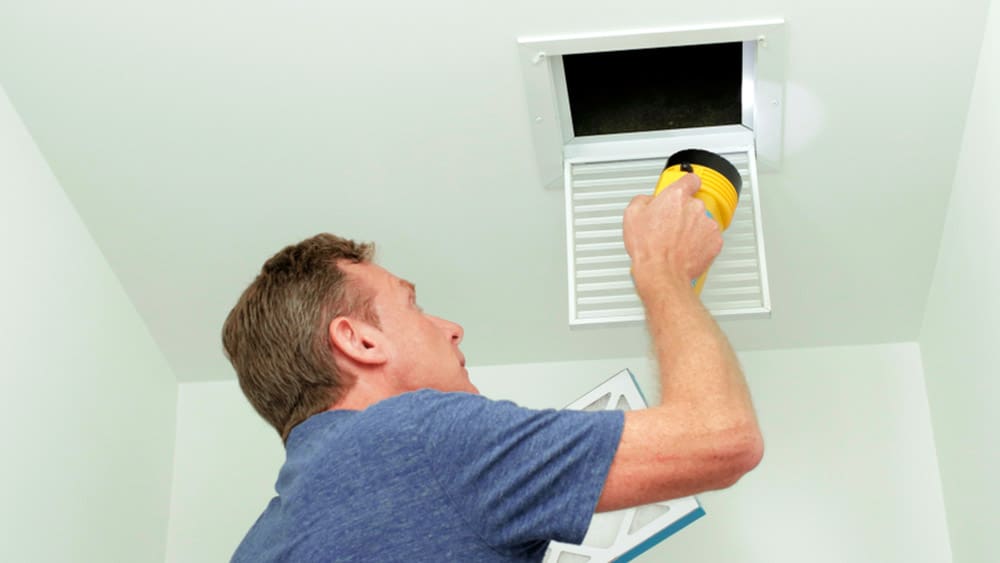 In ducted systems, clogged exhaust outlets lead to a dangerous build-up of mold and algae, jeopardizing your safety and air quality. A technician needs to clear out the furnace exhaust from time to time so that the air flows smoothly out of the vents. Moreover, soot and debris can also accumulate and prevent the smooth outflow of gases, reducing the HVAC system's efficiency.
11. Inspect Fuel Lines
Fuel lines supply gas to your air conditioner's furnace. Leaking fuel can be a fire hazard. Fuel lines can also become clogged with soot, which affects the efficiency of the system.
Regular HVAC maintenance will ensure that all traces of clogs are removed, and leaking fuel lines are inspected before the issue gets out of hand.
12. Check the Electrical Connections
Regularly check the electrical connections and wires of your ducted HVAC system. If they are loose, they can become sources of electrical sparks and short circuits, which can be dangerous. Over time, they can then completely come off and prevent the proper functioning of your HVAC system. Get an HVAC technician to check the connection as they can be a significant cause of concern.
HVAC Maintenance Is the Way Forward
Having a properly functioning HVAC system ensures you do not have to spend a fortune on significant maintenance tasks all year long. Keep on top of your HVAC system maintenance and solve a problem before it even pokes its head so that you can live in comfort all through the year, with complete peace of mind.
If you have not gotten your system checked in a long time, schedule an HVAC maintenance check now and save yourself from spending a hefty amount on your system and bills down the line!