The MERV Rating system gives insight into how effectively an air filter can remove common indoor air pollutants from your home.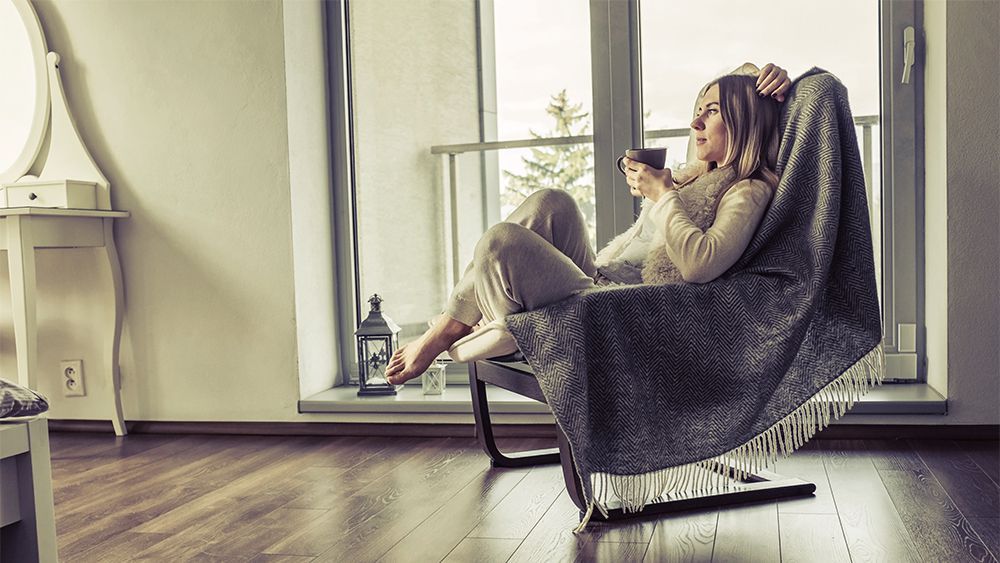 Fall brings with it pumpkin spice lattes and apple pies! Sadly though, fall also brings lots of nasty allergens polluting that crisp autumn air.
And the only thing standing between your home and these fall allergens is your HVAC air filter. But how can you be sure your air filter is good enough?
Well, that's where MERV ratings come in!
What Is MERV Rating?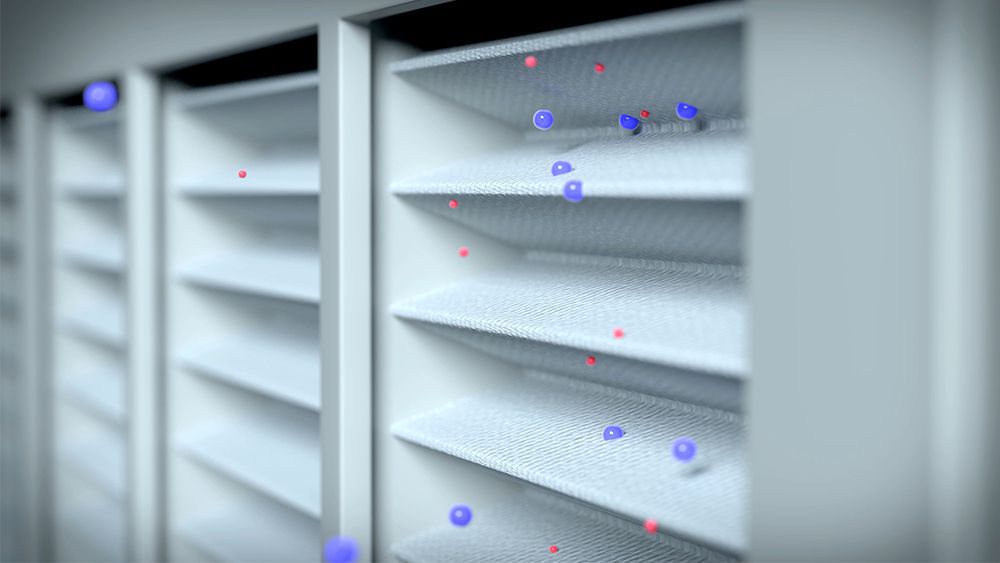 MERV, an abbreviation for Minimum Efficiency Reporting Value, is a rating system established by the American Society of Heating, Refrigerating and Air-Conditioning Engineers (ASHRAE) in 1987. This system measures how effectively your air filter will trap small particles circulating in the air inside your home.
How Are MERV Ratings Calculated?
Laboratory tests developed according to ASHRAE Standard 52.2 can help determine the MERV rating of a filter. During the testing, experts will use an aerosol generator and synthetic dust. ASHRAE also specifies the type of dust used. Experts perform particle counts both upstream and downstream from the filter to determine the efficiency of the filter.
MERV Ratings Range From 1 To 16
The MERV scale rates the different types of air filters from 1 to 16. Previously this scale ran up to a 20. The higher the MERV rating of a filter, the better it is at trapping smaller particles. This filtration ability of air filters mainly depends on their material composition.
Cielo Smart AC Controllers
Your best choice to make any mini-split, window,
or portable AC smart. Enhance your comfort and savings.
Shop Now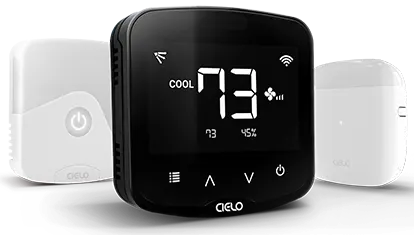 Since air filters play an essential role in keeping your air clean, it's crucial to understand what MERV rating would suit you best. Generally, ratings 1 to 16 are considered suitable for residential use. Whereas ratings 17 to 20 are ideal for places like surgical operating theaters, industrial areas, and other such settings that require absolute hygiene.
The MERV rating system classifies air-borne particles into three groups based on their sizes – E1, E2, and E3.
E1 = 0.3 – 1 micron: Includes bacteria, virus, candle soot, tobacco smoke, exhaust particles, and PM 2.5 particles which are around 30 times smaller than human hair.
E2 = 1 – 3 microns: Includes smoke, sneeze or cough droplets, and pet dander.
E3 = 3 – 10 microns: Includes dust, lint, mold spores, pollen, and most pet dander.
Air filters are typically grouped based on their ability to filter these three classes of particles. We discuss these various MERV rating categories in detail below.
MERV Rating Categories Explained
Different MERV ratings with their particle efficiency explained. The higher the MERV rating, the more efficiently the filter traps smaller particles. For example, MERV 1-4 can trap less than 20% particles sized 3-10 while MERV 17-20 can trap 99.99%.
MERV Rating
0.3 – 1 micron
1 – 3 microns
3 – 10 microns
Common Applications
Types of Particles Trapped
MERV 1 – 4
–
–
<20%  
Residential homes
Pre-filters for commercial buildings
Dust mites
Textile fibers
Pollen
MERV 5 – 8
–
–
20%-69%
Industrial buildings
Commercial buildings
Residential areas that need better air filtration
Mold spores
Cement dust
Lint
MERV 9 – 12
–
50%-70%
70%-85%
Superior residential and commercial buildings
Hospital laboratories
Humidifier dust
Nebulizer dust
Milled flour
Auto emissions
MERV 13 – 16
75%-95%
70%-90%
85%-90%
Surgery rooms
Hospital inpatient care rooms
Prominent commercial buildings
Smoke lounges
Tobacco smoke
Bacteria
Auto emissions
Pet dander
MERV 17 – 20
>99.99%
>99.99%
>99.99%
Clean rooms
Pharmaceutical industries
Facilities dealing with radioactive or carcinogenic materials
Virus carriers
Combustion smoke
Radon progeny
Microscopic allergens
Odors.  
To determine which MERV rating would be most appropriate for you, you must first understand how efficient each category of filters is. For ease of understanding, this list also includes a MERV rating of 17 and above.
Rating: MERV 1 to MERV 4
Filtration Ability: <20% of particles sized 3 to 10 microns.
Common Applications:Residential homes and as pre-filters for commercial buildings.
Types of particles trapped:Dust mites, textile fibers, pollen.
Rating: MERV 5 to MERV 8
Filtration Ability:Between 20% to 69% of large particles sized 3 to 10 microns.
Common Applications:Industrial buildings, commercial buildings, and residential areas that need better air filtration (such as places where smokers or people with asthma reside).
Types of particles trapped:Mold spores, cement dust, lint.
Rating: MERV 9 to MERV 12
Filtration Ability:85% of large particles (3 to 10 microns) and 50% of small particles (1.0 to 3.0 microns).
Common Applications:Superior residential and commercial buildings, hospital laboratories,
Types of particles trapped: Humidifier dust, nebulizer dust, milled flour, auto emissions.
Rating: MERV 13 to MERV 16
Filtration Ability: 90% of large particles (1 to 10 microns) and between 70% and 90% of small particles (0.3 to 1.0 microns).
Common Applications: Surgery rooms, hospital inpatient care rooms, prominent commercial buildings, and smoke lounges.
Types of particles trapped: Tobacco smoke, bacteria, auto emissions, pet dander.
Rating: MERV 17 to MERV 20
Filtration Ability: Particles sized over < 0.3 microns.
Typical Applications: Clean rooms, pharmaceutical industries, facilities dealing with radioactive or carcinogenic materials.
Types of particles trapped: Virus carriers, combustion smoke, virus carriers, radon progeny, microscopic allergens, odors.
HEPA Filters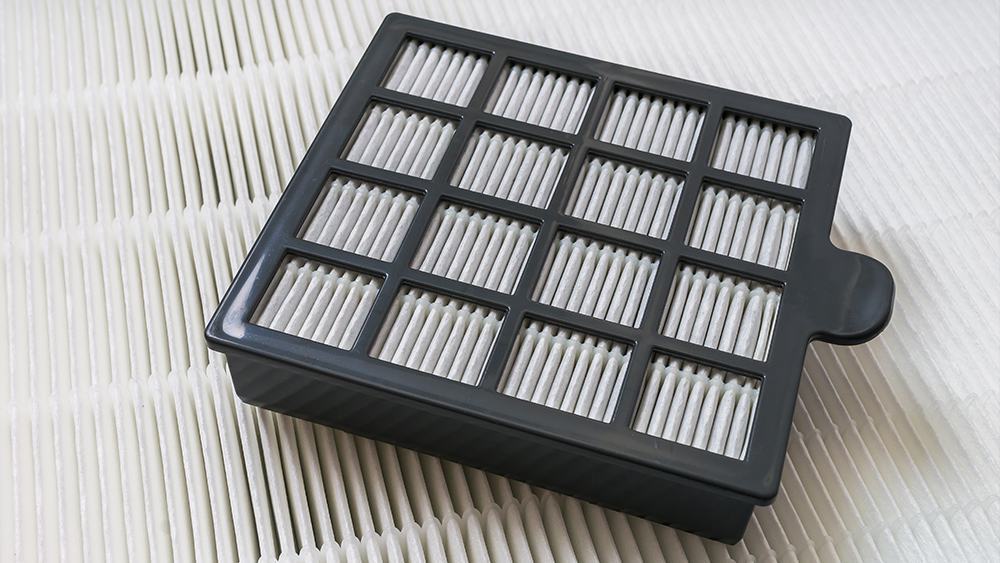 HEPA, which is an acronym for High-Efficiency Particulate Air, filters are pleated mechanical air filters. These filters can remove at least 99.7% of pollutant particles sized 0.3 microns and above. Particles in this size range include dust, pollen, bacteria, and mold, among others. Since the HEPA filter rating displays the worst possible performance, you can expect much better filtration than the one stated here.
HEPA filters do not carry a MERV rating since their filtration ability exceeds the highest-rated filter (which is now 16). Previously, HEPA filters were equivalent to a MERV 17 filter. Due to their high efficiency, these filters are standard in hospital operating rooms.
What MERV Rating Should You Use?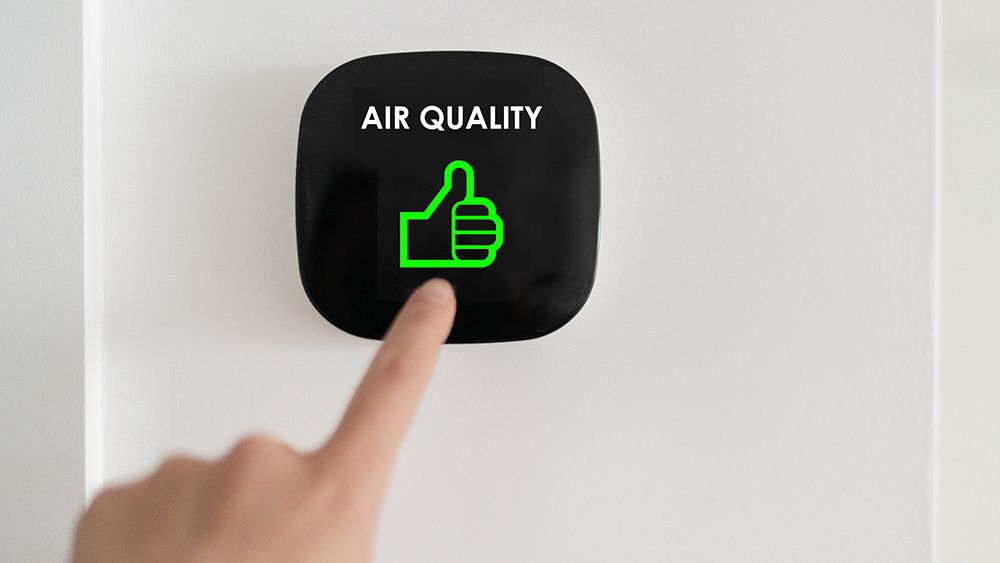 While it might be tempting to go and buy an air filter with the highest MERV rating you can find, that isn't always the wisest move. A high MERV rating does mean finer filtration, but it can also have some detrimental effects on your HVAC system's life.
For instance, more filtration could lead to a restricted airflow which can cause strain to your cooling and heating system. These filters might also need more frequent replacements. So, it's essential to check whether your HVAC system would be able to support an air filter with a higher MERV rating or not.
Another essential factor to consider when picking an air filter is where you plan on using it. For example, if you're looking for a filter for a residential HVAC system, a MERV rating between 8 and 13 is ideal. On the other hand, filters with higher ratings are standard in hospitals, commercial buildings, smoking lounges, and other similar places.
Cost is another factor. The higher the MERV rating, the more expensive will be your air filter.
Are You Using the Right MERV Rating for Your Home?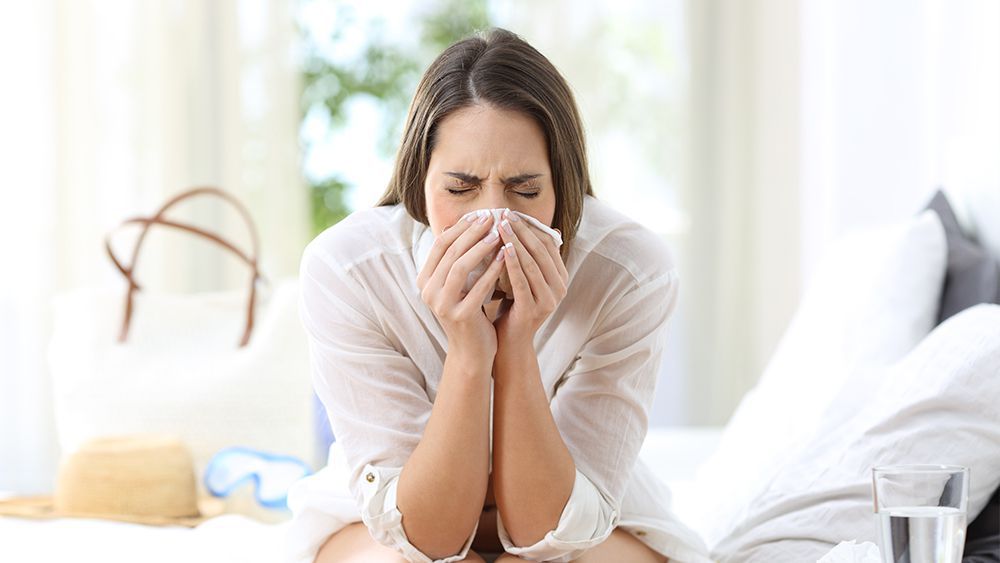 Your air filter's MERV rating will determine its efficiency in keeping your indoor air quality (IAQ) up to the mark. An average person in the United States spends around 90% of their entire life indoors. Keeping this in mind, the air you breathe most of the time must be clean and pure.
Since your indoor air quality depends on the filter in your HVAC system, you need to ascertain that it is efficient. There are several ways to determine if your air filter is underperforming and needs an upgrade.
For instance, check for the following health complications that may arise from air pollutants inside your home:
Dry or irritated eyes
Congested sinuses
Recurring headaches
Shortness of breath
Allergies
Along with these, people with existing respiratory problems such as asthma will notice that they have more severe symptoms that are harder to treat. All these conditions indicate poor air quality, and you should take these as a sign that it's time to get an HVAC air filter with a higher MERV rating.
Other Ways of Measuring Air Filter Efficiency
Although it is still the most popular, MERV Rating isn't the only way to measure air filter performance. Here are some other popular methods that some companies use instead of the MERV scale.
Filter Performance Rating – FPR
The FPR is The Home Depot's rating system for air filters. Much like the MERV rating system, this scale ranks filters based on their ability to catch both small and large particles. The system calculates a weighted average score for different filters and assigns them one of four values:
4 – Good
7 – Better
9 – Best
10 – Premium
To calculate the weighted average score, the system uses the following percentages:
60% of the filter's ability to capture large particles
30% of the filter's ability to capture smaller particles
10% of the average weight the filter gains over its lifetime
It's unclear what Home Depot considers large or small particles since they haven't made this information available on their website. They do, however, clarify that a filter with FPR 10 works as well as a filter with a MERV rating of 20. But since the MERV scale only runs up to a 16 now, it's hard to determine what this comparison means.
Microparticle Performance Rating – MPR
The MPR scale is a product of 3M – a company that has a vested interest in air filters. 3M makes a line of filters called Filtrete. This rating scale only determines a filter's efficiency by calculating its ability to capture tiny particles ranging from 0.3 – 1.0 micron in size.
While the filter would most likely capture particles over 1 micron in size, the 3M website doesn't say much on the topic. However, the website provides a table where they compare MPR to MERV rating where they elaborate on the capture efficiency of their filters by using the same three classes of particle sizes that the MERV scale uses.
This system also uses a numerical scale to classify their filters according to efficiency. The most basic rating is MPR-100, and the highest-rated filter is MPR-2800. It's important to note that even their most efficient filter is only as good as a MERV 14 filter.
What Is the Difference Between MERV, MPR, And FPR Air Filter Ratings?
The primary difference between the three systems is that they use different rating ranges. The MERV rating system uses values from 1 to 16, while the FPR ratings range from 4 to 10. It is an international industry standard developed by ASHRAE. In contrast, their respective companies created the other two systems to differentiate between the products they offered.
While all three systems have their shortcomings, even the companies behind MPR and FPR admit that MERV is still the industry standard. So, we would recommend buying air filters with a MERV rating whenever possible.
Useful Terms to Know
Before ASHRAE developed the MERV rating scale, it used other standards to measure the efficiency of air filters. While these different standards are not popular anymore, some are still in use for low-rated filters, which is helpful to know.
1. Air Filter Arrestance
Arrestance is the ability of an air filter to remove synthetic dust from the air.
2. Atmospheric Dust Spot Efficiency
Dust spot efficiency is the ability of a filter to remove atmospheric dust from the air. This measure would determine the efficiency of filters with a high MERV rating but is now no longer used.
3. Dust-Holding Capacity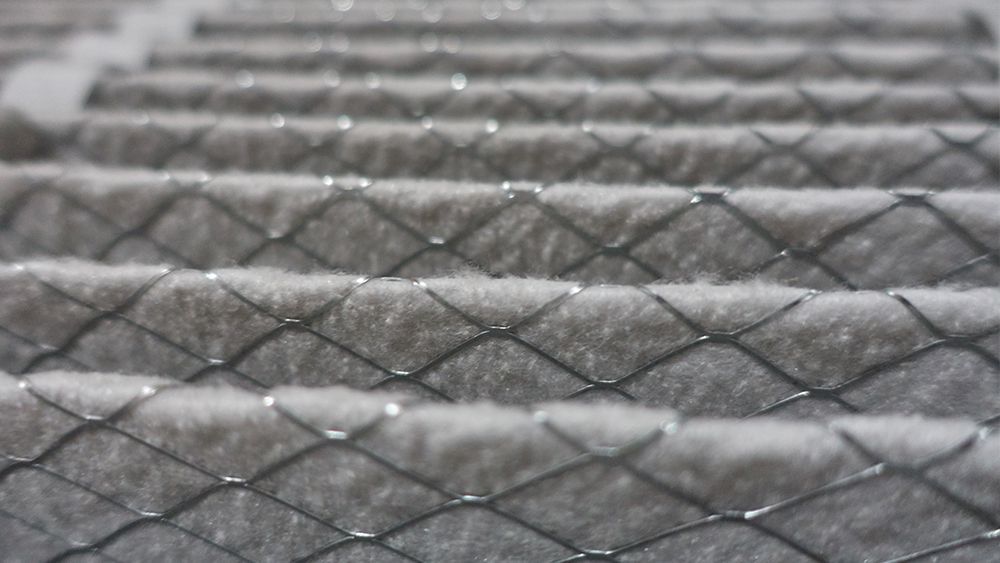 An air filter's dust holding capacity measures how much dust that filter can carry without losing functionality. This measures efficiency for filters with MERV ratings of 1 to 4.
Final Thoughts
Indoor air quality is essential to your well-being, and it is all the more important now since it affects productivity while working from home. The best way to ensure that your family is breathing pure air is by using the best air filter for your HVAC system. MERV rating is the most commonly used measure of air filter efficiency that rates filters from 1 to 16 based on their filtration ability. Filters rated between 8 and 13 are most frequently used for residential systems, while those rated higher are used in hospitals and other such spaces.