If you're looking to replace your air conditioner filters, then you must be shocked to learn how many different air filter types are out there!
This discovery can be pretty overwhelming, especially if you're new to the world of HVAC systems. But fret not! This guide covers everything there is to know about the different types of AC filters for your home.
What Does the Air Filter In Your HVAC System Do?
The primary function of HVAC air filters is to remove harmful particles from the air as it flows through the system. This filtration ensures that your indoor air quality is up to the mark. Hence, they are an important component of your air conditioner.
What Is MERV Rating?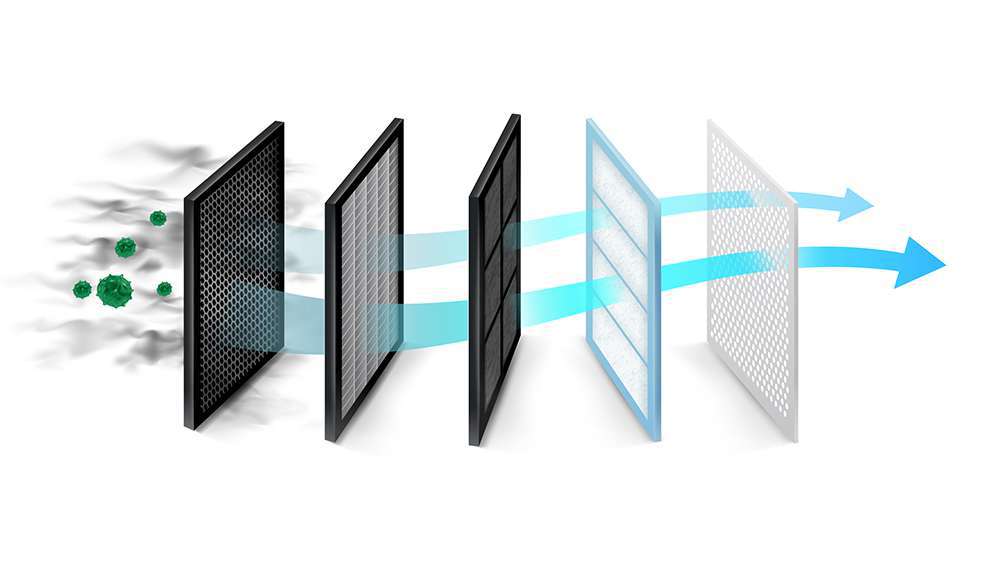 To measure the efficiency of filters, experts use the Minimum Efficiency Reporting Value (MERV). MERV is a chart that rates filters based on their ability to capture particles. The rating ranges from 1 to 16, with 16 awarded to air filter types with the best filtering ability. The MERV ratings for different types of filters vary depending on their quality and manufacturer. It is always mentioned on the package.
That said, opting for the highest MERV rating isn't always the wisest decision. These filters are costly and more filtering can lead to higher airflow resistance. This resistance causes strain on your HVAC unit and will lower its efficiency in the long run.
Most residential HVAC systems have a MERV 8 filter installed by default. Upgrading to the recommended MERV 13 rated filter will remove viruses along with other contaminants. Thus, leading to better indoor air quality. But as stated above, consult with an HVAC professional to see if your system can handle a MERV 13 filter or not.
7 Main Air Filter Types
The primary difference between air filter types is their ability to filter various air-borne pollutants present in your home. This ability depends on the type and layout of the materials used. For example, tightly woven, layered material will filter better than thinner material.
So, to choose the most suitable HVAC filter type for your home, you need to understand how well each type of filter material performs.  
Cielo Smart AC Controllers
Your best choice to make any mini-split, window,
or portable AC smart. Enhance your comfort and savings.
Shop Now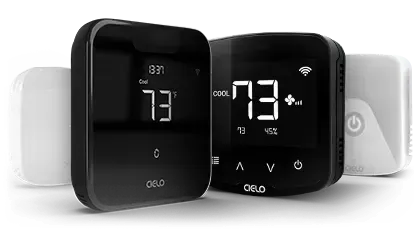 There are seven basic types of AC filters, and each comes with its perks and cons. Here is a list of all the kinds with their respective MERV rating:
1. Spun Glass or Fiberglass Air Filters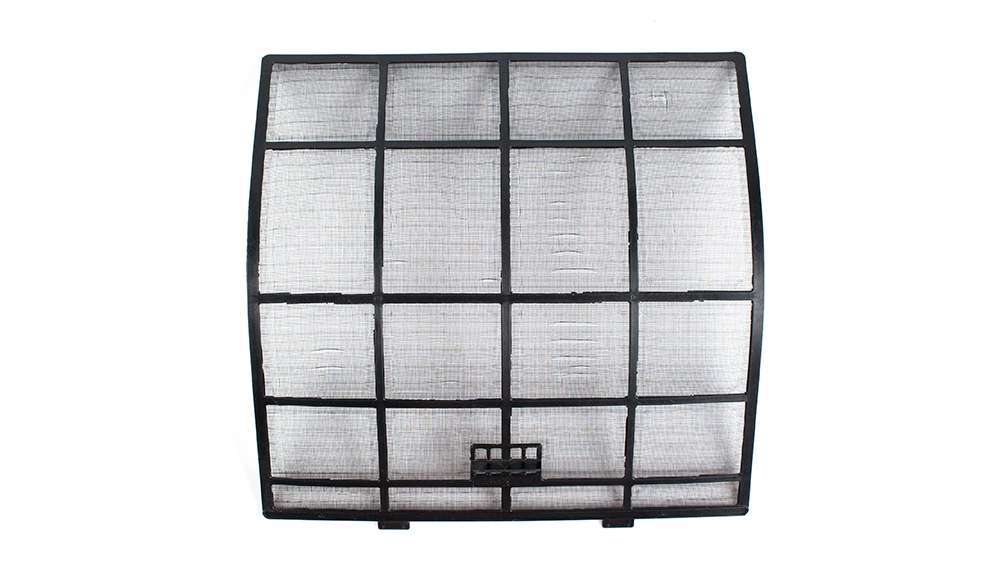 Also known as flat-paneled filters, these filters consist of strands of glass spun together and reinforced by a metal grate. The glass fibers are mostly fiberglass. These filters are one of the common HVAC air filter types because of how affordable they are.
Despite this popularity, these filters don't do much for your indoor air quality. They can only filter about 20% of particles that are around 3.0 – 10.0 microns in size. Particles in this size only include dust, carpet fibers, and pollen.
Pros: Spun glass filters are the most inexpensive option. They are suitable for those looking only to keep debris out of their homes, such as lint or dust.
Cons: Since these filters can't capture smaller particles, they aren't good at purifying the air. They can also become easily clogged and need regular maintenance and replacement.
2. Pleated Filters
Pleated filters consist of a fabric medium made of either polyester or cotton. The material gets arranged into folds to increase the surface area of the filter. Therefore, filters that have more pleats are more effective than those with fewer ones.  
These filters are slightly more expensive than fiberglass filters. But they are also more effective against contaminants. They even capture smaller air pollutants such as pollen, pet dander, and mold spores. Pleated filters are available in both reusable and disposable versions.  
Pros: The pleats add more surface area to these filters, and they perform better. They will also last longer and are sometimes recyclable.
Cons: These filters are more expensive than some other types of AC filters. Filters with more pleats might also restrict airflow.
3. HEPA Filters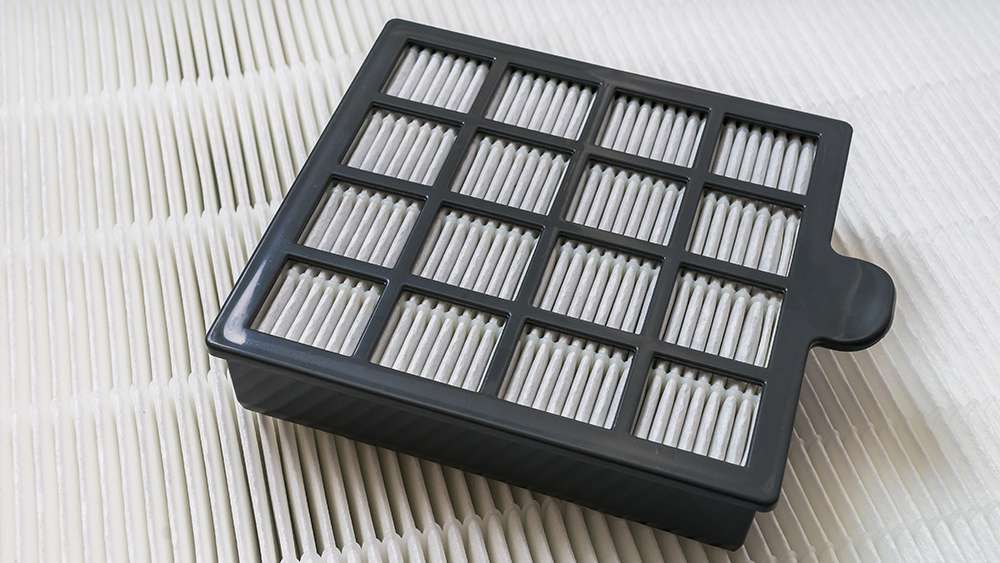 High-efficiency particulate air (HEPA) filters are one of the most efficient HVAC filter types. They can remove up to 99.97% of the air-borne pollutants and allergens present in your home, including dust, mold, pollen, pet dander, viruses, smoke particles, and bacteria.
Due to the high efficiency of these filters, they are popular with people who have an air conditioner allergy or other respiratory problems. These filters are, however, more expensive than both fiberglass and pleated filters.
Pros: HEPA filters are highly effective against both large and small pollutant particles. Since the filters only need replacement every few years, they're pretty cost-effective in the long run.
Cons: Smaller particles like smoke, fumes, or gasses can still pass through the filter. These filters are pretty expensive when compared to other types of air filters. Also, their high filtering ability might restrict airflow, causing your HVAC system's efficiency to drop.
4. UV Light Filters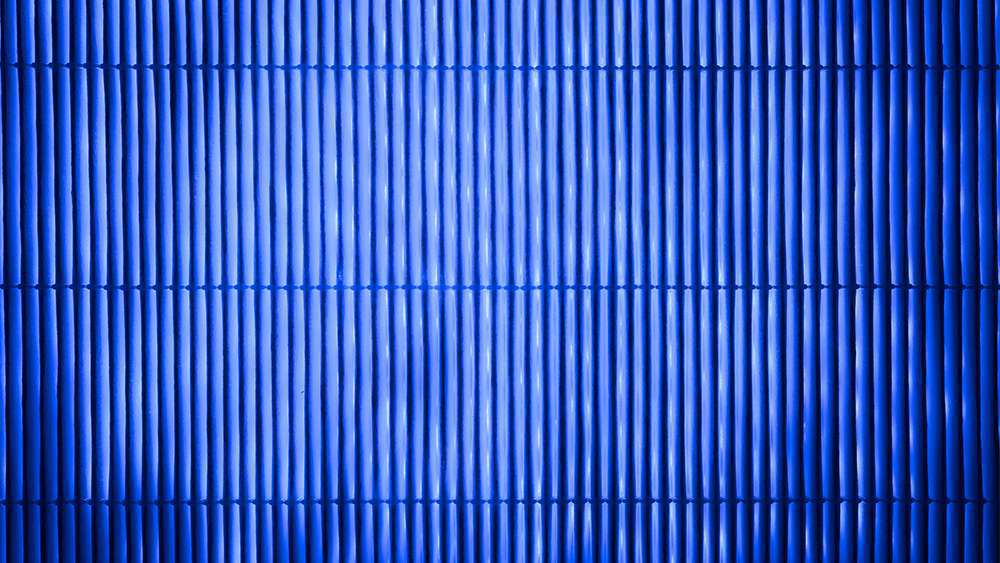 UV light filters kill bacteria and viruses with short-wave UV light. The germicidal radiation from the UV lamp in these filters disinfects air as it passes through. These are also great for ridding your space of harmful microorganisms such as mold spores.
Still, they do have some downsides. First, UV filters could potentially convert oxygen molecules into ozone molecules. In small amounts, ozone can have minor health concerns such as coughing and chest pain. In more significant amounts, it can make asthma and other respiratory diseases worse.
Secondly, while UV light filters do remove bacteria and viruses from the air, they do little against pollutants such as dust. As a result, these filters are generally part of a more advanced filtration mechanism like HEPA filters.
Pros: UV light filters get rid of disease-causing germs and pollutants present inside your home.
Cons: These filters are ineffective against pollutants and allergens such as dust, smoke, and fumes. They are also fairly costly in comparison to other air filter types.
5. Electrostatic Filters
These filters create static electricity by using a mixture of cotton and paper fibers. This static then acts as a magnet and traps pollutants within the filter screen. Since this keeps allergens from spreading in your home, electrostatic filters are ideal for people who have allergies.
Electrostatic filters will often also have a carbon filter for improved efficiency. This sort of AC filter can be flat-paneled or pleated. They also come in both washable and disposable versions.
Pros: Electrostatic filters are affordable. They are available in reusable options, which can cut back costs even more.
Cons: While these filters are effective against smaller particles, they fail to trap larger particles like mold spores or dust.
6. Washable Filters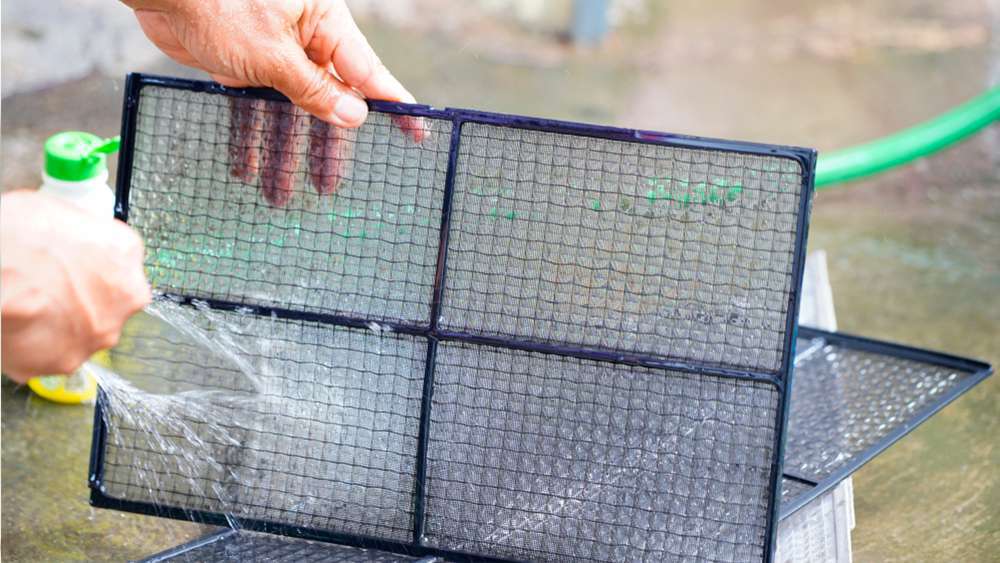 Washable HVAC air filter types are also available in flat paneled and pleated forms. They cost more than disposable filters do but will save you more in the long run. Also, they are more environmentally friendly than their disposable counterparts.
To clean these filters, you need to vacuum or rinse them to remove any dirt and impurities. It is essential still to ensure that the filters are fully dry before installing them again. Using damp filters can lead to mold and bacteria buildup, which will bring down your indoor air quality.
Pros: Washable filters are a cost-effective option that is also good for the environment.
Cons: These filters need regular maintenance to maintain their effectiveness. They can't help against odors and only work for dust and similar contaminants.
7. Media Filters
Media filters consist of a paper-like material folded into pleats inside a metal cabinet. While the filter is no wider than six inches, the pleated material can cover 75 square feet when unfolded. This increased surface area makes media filters seven times more effective than standard air filter types.
The high surface area also accounts for the extended lifespans of media filters. These filters can last up to 2 years, depending on the environment. Experts recommend that people in industrial zones or with weak immune systems opt for media filters over other types of AC filters.
Pros: Media filters are pretty low maintenance since you only need to change them once or twice a year. They're very effective and will trap most pollutants in their folds. 
Cons: These filters need a professional to install them, so they aren't a DIY solution like other kinds of AC filters. They don't filter out odors.
How to Choose Between Different Air Filter Types?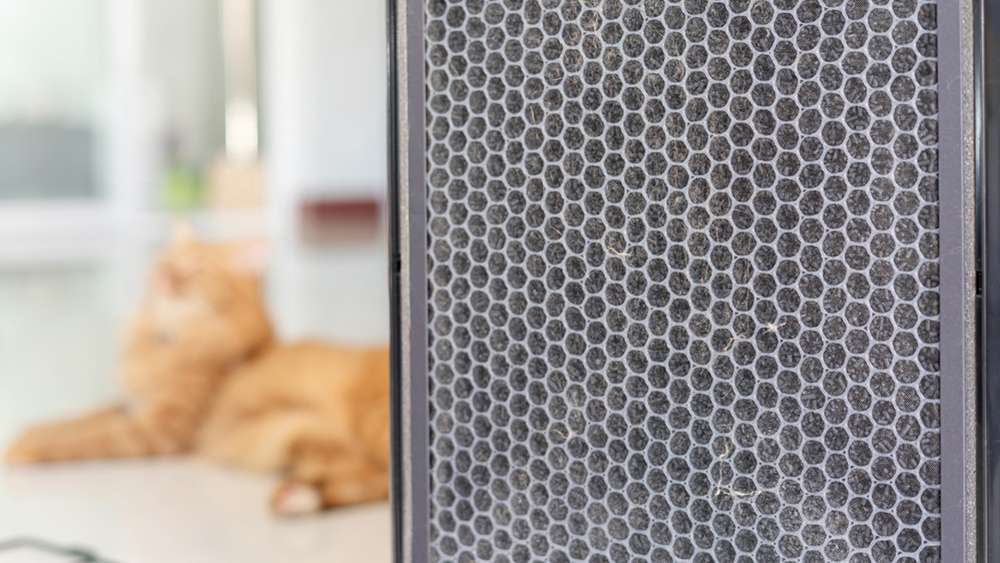 There are several factors that you need to consider when choosing between the different AC filter types.
For example, people with allergies, asthma, or other pulmonary diseases, should get filters with a higher MERV rating. Also, if you have pets, live with smokers, or leave your doors and windows open often, a higher-rated filter would be better.
But people who don't care much for superior air quality living in cleaner environments and only want to block out debris can buy lower-rated filters that are cheaper. Filters with very high MERV ratings are suitable for hospitals, smoking lounges, and care units for the sick.  
Summing It Up
Choosing between the different HVAC air filter types can be very confusing. The market is flooded with different types of AC filters with various functionality. So, it's essential to keep your home requirements and MERV recommendations in mind.
For instance, if your home's occupants have allergies, pick a filter with higher MERV ratings. But, since not all systems can handle these filters, it's essential to check compatibility beforehand. Installing a filter with a MERV rating that's too high will cause strain on your unit. An excess of which can lower your unit's lifespan and long-term efficiency.
As a rule of thumb, it is recommended to clean your AC filters after every 250 hours of usage. While this cleaning is essential, it can often slip through your list of to-dos. We recommend using smart thermostats or smart AC controllers that send reminders when the next cleaning is due.
We hope now you won't get confused by the many HVAC filter types and would be able to make a smarter choice for your system!