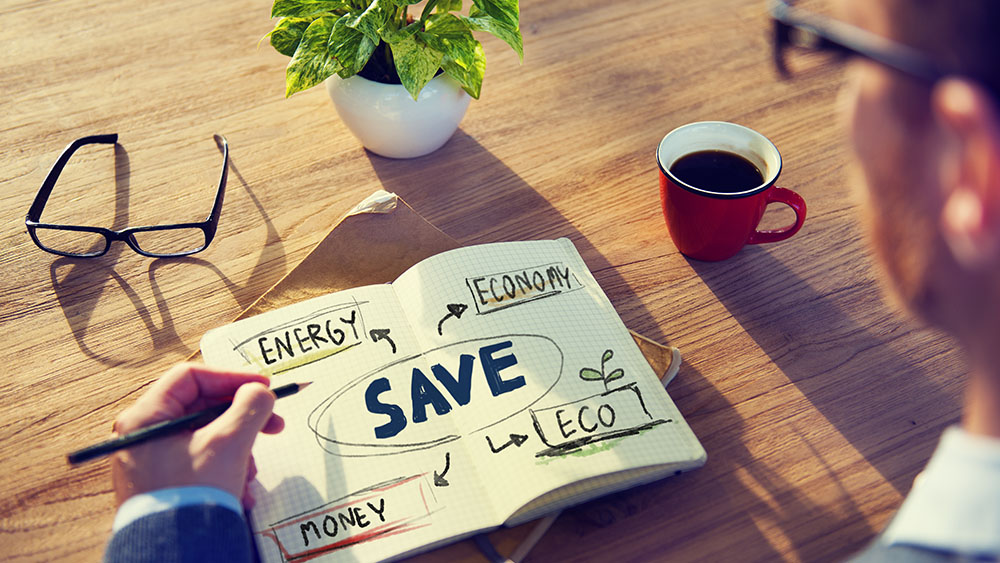 No matter what the season, energy usage tends to increase one way or another. With long running air conditioning and increased wash cycles of sweaty laundry in summer, to high heating usage and wash cycles of bulkier laundry in winter, we simply cannot operate without electricity.
We can be extremely energy efficient and follow energy saving tips and tricks to ingrain some environmentally friendly habits.
Following energy saving tips is essential to lower your costs, but it is also important to decrease your ecological footprint.
With millennials and Gen Z nicknamed "generation green", there is a strong focus on energy saving, and rightly so. However, global warming is rising more rapidly than ever, and the term 'climate emergency' is being used rather than climate change to highlight the situation's intensity.
All industries such as HVAC are revolutionizing their technology to act on climate change. Since home appliances and devices are a major contributor to our energy consumption, utilizing smart devices such as smart thermostats or smart controllers for air conditioners can make a huge difference on your bills!
Let's get right to it. Here are 21 energy saving tips that can easily help you decrease your energy consumption:
1. Use Energy Efficient Appliances
Energy efficient appliances are specially designed to consume minimum energy to complete the same tasks that you'd perform with normal appliances.  In addition, some appliances also use renewable energy sources such as solar water heaters to minimize your electricity consumption greatly.
The latest technology focuses more on energy savings. Switching to these might be expensive but can drastically help lower your costs in the long run. For example, energy Star appliances are certified by the U.S. Department of Energy and help save 10 to 50% compared to their competitors.
2. Utilize Smart Technology
IoT has rapidly taken over the world, and automated homes are becoming a necessity. While it may seem like more use of technology, thus resulting in more energy use, smart devices actually result in ample energy savings! In fact, millennials are promoting sustainability by being more technology based.
If we focus on the smart HVAC industry, you can greatly reduce your cooling and heating bills by efficiently using your smart AC controller or smart thermostat.
Cielo Smart AC Controllers
Your best choice to make any mini-split, window,
or portable AC smart. Enhance your comfort and savings.
Shop Now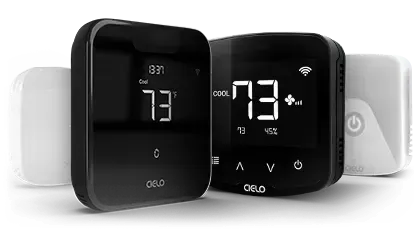 Using features such as geofencing, weekly scheduling, or smart modes like the automated Comfy Mode – your air conditioning would consume minimum energy but provide maximum comfort! This eliminates wastage and makes the most of your air conditioning or heating efforts (ensuring other energy-saving measures such as closing windows and insulation are also practiced).
Related: 7 Great Ways to Cut Down Air Conditioning Bills With Cielo Breez!
3. Keep Your Temperature Maintained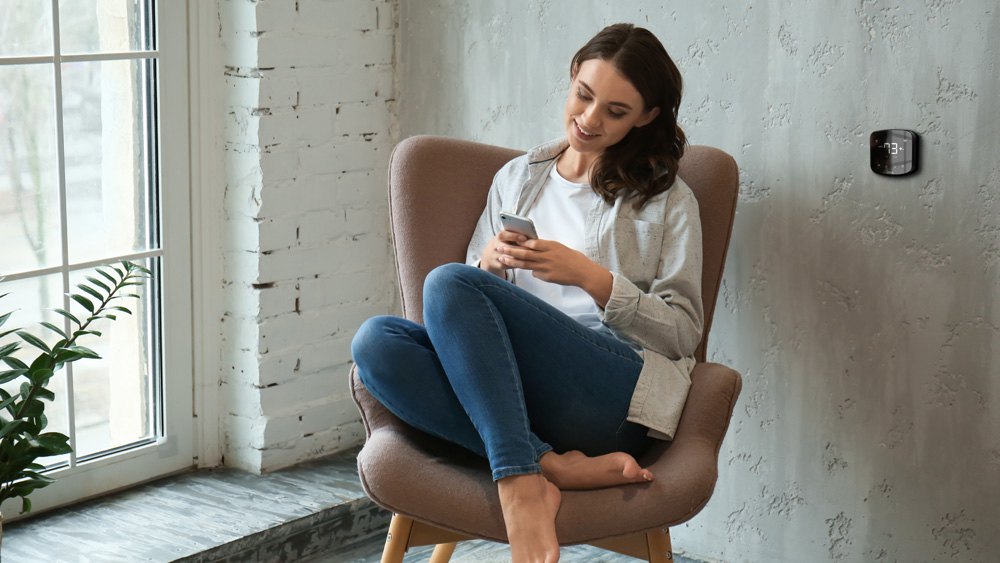 Blasting your heating or cooling on full power always consumes more energy. The higher your AC settings will be, the harder your unit will have to work and the more energy it will consume!
You're likely to follow this approach if you return to a hot home on a sunny day or your house starts to freeze on a snowy night.
Maintaining a constant, ideal room temperature ensures your home is always at the best temperature depending on the situation. For instance, your home can be a few degrees higher than regular room temperature when you are away. This will save energy and keep your home well-conditioned, thus preventing you from ever needing to run your unit on maximum power.
Utilizing intelligent triggers, you can always maintain a constant temperature using a smart thermostat or a smart AC controller (for mini-split, window, or portable ACs). For an additional energy saving tip: With a well-maintained home temperature, you can also slowly adjust your thermostat by increasing home temperature 1-2 degrees in summer or decreasing in winter to gradually adjust to more energy saving settings.
4. Cool Down with Fans
Fans are a top consideration when in search of energy saving tips in summer. While fans cannot lower the surrounding air temperature, they can certainly make you feel cooler! The best part about the ceiling or portable fans is that they consume much less energy than air conditioners!
Whenever you can, try to use fans rather than an air conditioner during the summer to cool you down! However, when it's unbearably hot, and air conditioners are a must, keep your AC or thermostat setting on low and make use of fans to evenly and effectively distribute air. This greatly reduces the load off your AC! Without compromising on comfort, you can raise your AC's or thermostat temperature by 4° when using a fan.
5. Choose the Best Location for Your AC
The location of your air conditioner matters and should be considered during the installation of the system. For example, if the outdoor unit of your air conditioner is located at a place where it is directly in contact with the sun, then the efficiency of your system would be reduced. This means that your AC would have to work harder, sucking up more energy to provide the cooling you need.
An air conditioner's condenser should be located under a shade and have enough space to dispose of the heat. Choosing the location wisely will increase the efficiency of your system along with your savings! Here are some examples of various ways to cover your AC's outdoor unit for protection and aesthetics.
6. Check the Maintenance of Your HVAC Unit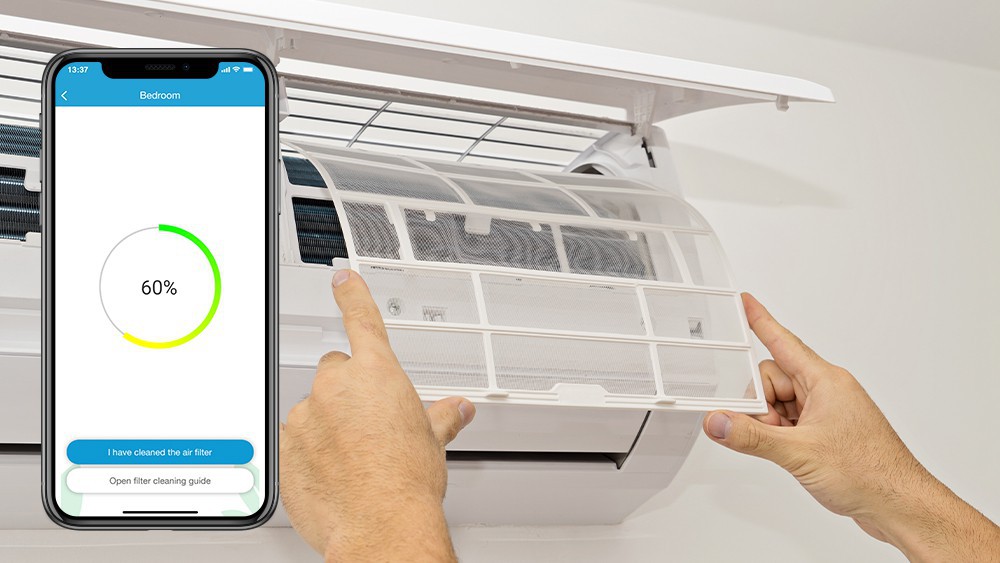 One energy saving tip that is essential on a routine and seasonal basis is HVAC maintenance. Energy efficiency during the summer and winter seasons depend on the condition of your air conditioning or heating system. If there are blockages, such as an unclean air filter, it can cause your unit to work harder, thus consuming more energy.
An added benefit of regular HVAC tune-ups is that they save you from the hassle of expensive repairs. Keep an eye on the warning signs and take preventive measures to steer clear of any HVAC problems.
If you observe any signs for an AC tune up, immediately schedule an AC maintenance to save yourself any major trouble. The performance of your HVAC unit highly depends on its upkeep and maintenance, making this a vital energy saving tip!
7. Wash Full Loads of Dishes & Clothes
Laundry and dishwashing are life's unavoidable chores, and as the frequency of these tasks increases, so does your energy use.
These household appliances are designed to run most efficiently with full loads. If not, you end up wasting energy and water and may need to run them more often. Therefore, running washers only when full is a must-follow energy saving tip!
Another effective way to save money on utility bills is to choose the best time to do your laundry and dishwashing. You want to make sure not to carry out your chores when electricity prices are at their peak.
Cielo Smart AC Controllers
Your best choice to make any mini-split, window,
or portable AC smart. Enhance your comfort and savings.
Shop Now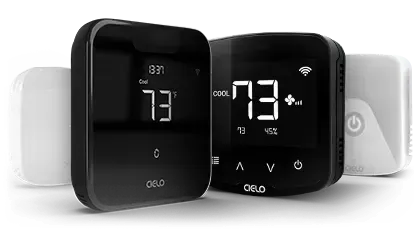 8. Light Your Home Wisely
Are you using incandescent and halogen bulbs? If yes, then swap these with LED or CFL bulbs as soon as you can! These use much less energy and also last a lot longer! Incandescent and halogen bulbs emit more heat than LED bulbs, resulting in increased temperature at home and energy wastage.
Incandescent bulbs release 90% of their energy as heat, while only a fraction is used for lighting.  LEDs are the most desirable option as the ones marked with Energy Star rating can cut 90% energy use & last 15 times longer! During the daytime, keep your windows open to allow for some free natural lighting and boost your energy efficiency!
9. Utilize Smart Home Assistants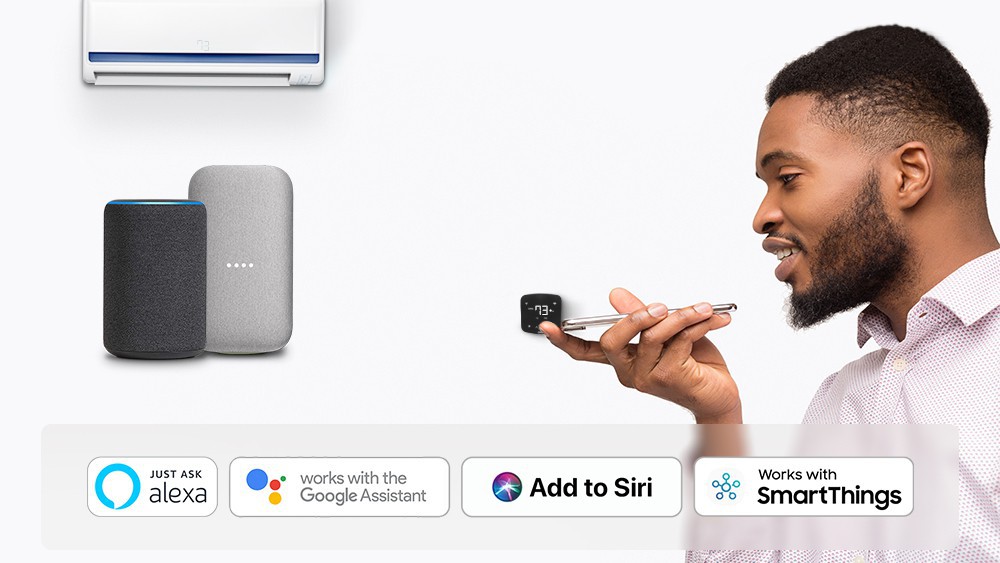 We don't have flying cars yet, but we do have robots and smart home assistants! With routines and automation, Home assistants such as Amazon Alexa or Google Assistant can help you save energy on household appliances.
You can set schedules or timers to switch on your appliances or automatically turn them off. You can also link various appliances together, for example, to pair a smart fan and AC for energy efficiency. Moreover, in case of a malfunction, you can receive important alerts to avoid energy wastage, while intelligent use and triggers can help make the most of your smart devices.
10. Unplug Your Devices When Not in Use
We often don't care whether our devices are plugged or not in use, but this affects our energy consumption. Leaving your devices plugged at all times can shorten their lives and waste energy – this is known as vampire energy consumption. Especially if there is an indicator light, then you are burning power needlessly.
It's also advisable to consider unplugging your battery chargers once your devices are fully charged or not in use. Chargers continuously draw power!
11. Close Your Refrigerator Door
Suppose you're like most of us, then you probably also like to spend hours staring inside your fridge, moving things around, taking your time to pick your snack. If this is you, this needs to stop!
The longer you keep your refrigerator door open, the harder the appliance has to work to keep your items cool. Every time the fridge door opens, a good amount of cool air escapes. It's best to decide in advance what you may need and pick your items in the shortest possible time during summer!
12. Use Less Appliances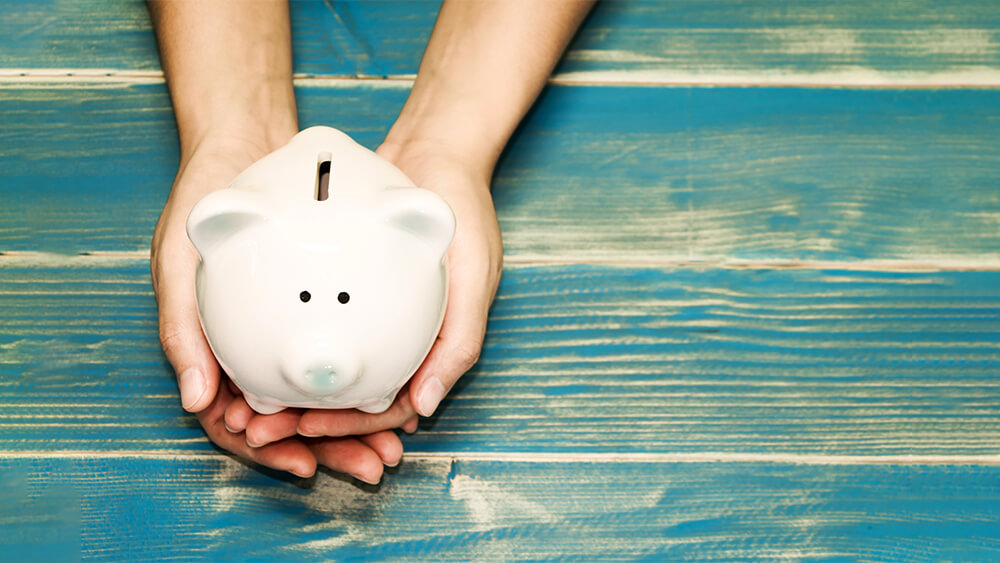 We are die-hard fans of technology. But it comes with one major downside, and that is the consumption of electricity. While we encourage using energy-efficient and smart tech, it is advisable to switch to traditional means whenever possible as an energy saving tip to lower your energy consumption.
Think of hot water bottles compared to electric heaters or even taking a quick, cold shower rather than heating gallons of water. Also, switching to lighter clothing in the summer can be more comfortable and energy saving than being in your comfortable hoodie and cranking up your AC.
13. Clean Your Appliances
I am sure we all clean the visible dust and food splashes etc., from our appliances. But really, clean your appliances! Go down to the nitty-gritty, open them up, completely take the lint out of your clothes dryer, wash your air filters, or remove dust that has accumulated under your fridge. Make sure there are no blockages and keep your devices in excellent condition!
This is not only healthy but removes a major load from your precious appliance! If any pipes, ducts, fans, or airways are blocked, the appliance may not run efficiently, and your energy usage may increase.
14. Seal Your Windows & Doors
If there are gaps or crevices in your windows and doors, you will lose your cooled air in summer and vice versa warmed air during winter. The outside air would find a way in, making your cooling or heating system run harder to reach your desired temperature.
Finding an air leak is one of the easiest ways to care for your bills and potentially lower your energy costs. Adding insulation and sealing the leaks, gaps, and cracks can help you save up to 10% on utility bills.  
15. Install Energy-Efficient Windows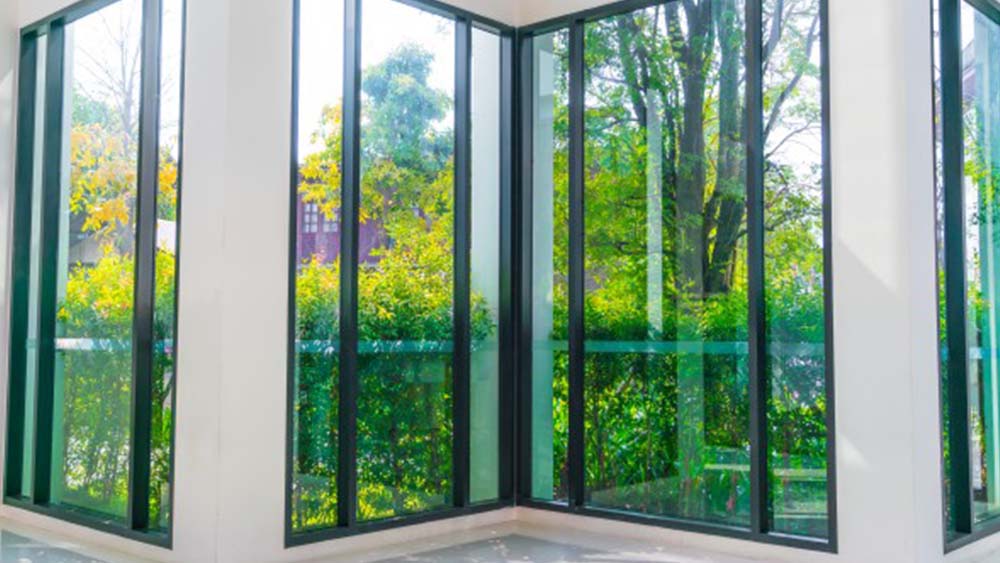 In warmer regions, heat gain through the windows can be a problem, while in colder areas, heat loss through the windows can be a significant source of energy waste. Replacing single-pane windows with double panes in colder regions can help preserve the heat and save up to 24% on your energy bills in winters. In addition, gas-filled windows with 'low-e' reflect certain sections of sunlight to keep your house cooler in summer and absorb certain areas during winter to keep it warmer.
Energy saving tip: Upgrade your windows for increased savings. Window enhancements such as shades, films, shutters, etc., can also help you maintain your home temperature, thus saving energy used by cooling or heating appliances.
16. Make Use of Natural Air or Sunlight
If your curtains are shut while it is sunny and cold during winter, you are greatly missing out on the natural warmth brought about by the sun. The same goes for if your windows are shut during summer when it is quite cool outside.
Keep a note of the weather conditions and adjust your windows and curtains to allow nature to step in and take over your heating or cooling. You can also switch your lights off when it's nice and sunny. Utilizing nature's goodness is free, thus helping you save energy, and there's nothing quite like some fresh sunshine to brighten up your home!
17. Get a Home Energy Audit
While you are doing your best to conserve energy, you may still be facing high energy costs. There may be ways you are using energy that you do not realize, or your house could be losing energy in one or more ways!
A home energy audit provides an excellent assessment of your home's energy use to help you realize every factor of your energy use. From the results, you can judge and easily make improvements to save energy.
Here is more information on an HVAC energy audit.
18. Cook Outdoors When it's Hot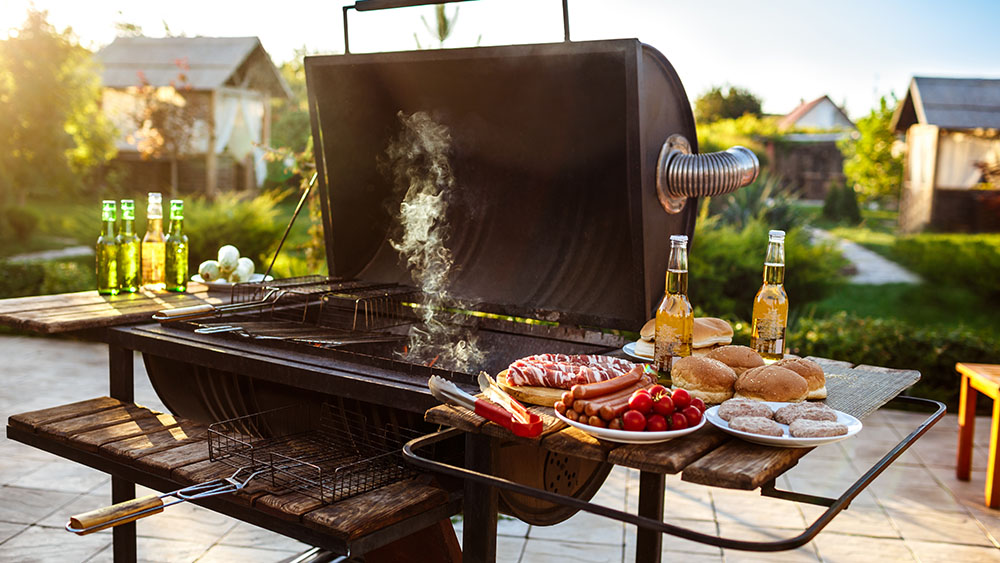 Here is a fun energy saving tip for summer! Cooking, especially if you enjoy making complicated dishes (not me), can release a lot of heat and consequently put a strain on your home's cooling. Instead, you may use a slow-cooker or step outdoors and enjoy the fresh air to save energy when you can!
Use the exhaust or hood fan to suck the released hot air out of your kitchen for indoor cooking.
19. Use Water Cautiously
Water is, of course, a major necessity. You need it for baths, washing clothes, cleaning the house or cars and ugh the dishes! Using water carefully can help save gallons and avoid the energy wastage required to heat an entire bath. Try to take a quick shower whenever you can or scrape dishes instead of rinsing them before loading them in the dishwasher.
Look out for any leaks. Even a single faucet that is dripping hot water can waste 1,661 gallons of water in a year. Last but not least, of course, never leave the taps on.
When heating water, use the most energy-efficient water heaters available.
20. Use a Smart Power Strip
Even if you are not using an electric appliance, it still takes up small amounts of power. This is known as "Phantom Load" and counts for an estimated $200 of your annual energy bills. By using a smart power strip, you can remove this problem.
A smart power strip automatically turns off when there is no power load on it. Moreover, you can set up schedules and turn the power strip off at pre-set times, such as when you go to bed.
21. Adjust Your Behavior
The ultimate energy saving tip involves you! You control your home and your appliances, which it is advisable to purchase energy saving equipment. Changing your habits can help save even more! For example, always make sure nothing is running needlessly. Your lights and appliances are turned off as you leave your home, and your charges and appliances are unplugged when not in use.
You can also slightly decrease your dependence on technology. For example, there may be no need to use a clothes dryer on a hot day, and you can air-dry your clothes! It may take the same amount of time and would be healthier for your garments too!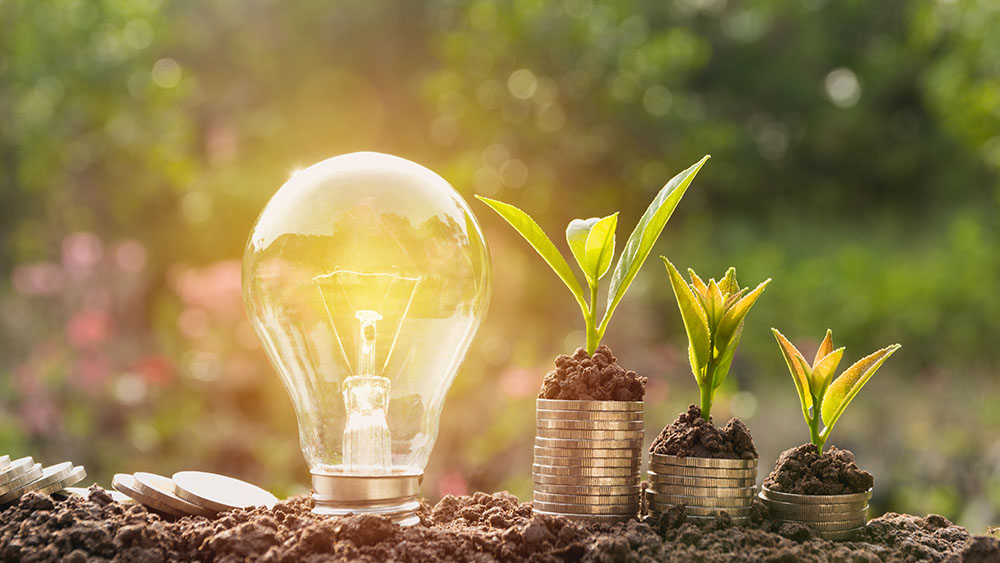 Saving money is the topmost priority of every homeowner, and energy use is one major expense! Moreover, energy use is also detrimental to the environment.
So, what are you waiting for? No need to worry about spiking electricity bills, and start following the energy saving tips mentioned above to save money all year long. We wish you all the best in your endeavors to save energy!
If you're looking for more ways to save energy, you might enjoy reading our article on 101 ways to save energy.