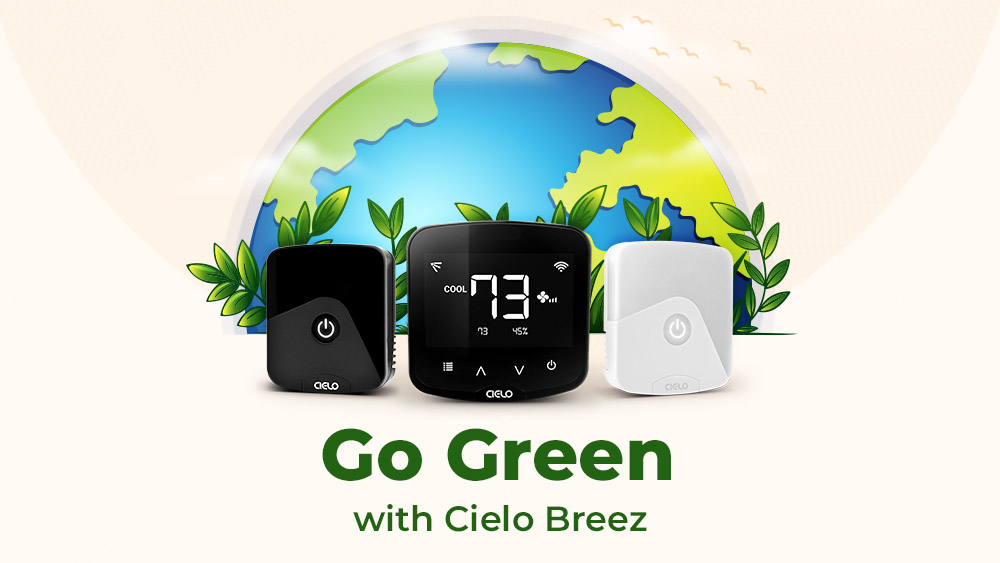 Planning on implementing some easy, eco-friendly changes around your home to help reduce your carbon footprint? Though it may be tempting to crank up your air conditioner during the hot months, Earth Day (April 22) is a reminder that there are ways to keep your home cool without straining the planet and emptying your wallet.
Almost 87% of homes in the US use air conditioning equipment, while in the hot-humid region, the figure goes up to 94%. This accounts for 6% of all the electricity produced in the US, resulting in roughly 117 million metric tons of carbon dioxide in the air every year. These numbers are only increasing with each passing year, making it crucial more than ever to incorporate energy conservation in our daily routines.   
By making a few strategic changes, you can improve your air conditioner's efficiency and save money on energy costs. The best part is that you won't have to compromise on your comfort. Sounds too good to be true, right?
You can totally do that with the help of Cielo Breez smart AC controllers. These devices can be paired with your mini-split, window, or portable air conditioner as far as they come with an IR remote. Cielo Breez smart climate control devices allow you to control your AC settings from anywhere using your smartphone and maintain a perfect home environment.  
Cielo Breez equips your regular air conditioner with next-gen features such as weekly scheduling, geofencing, Comfy Mode, and much more. All of these amazing features not only make your life convenient but also enable you to cut back your AC usage costs by up to 25%.
Let's look at all the reasons why you should bank on Cielo Breez for increased comfort and significant energy savings.
1. Enjoy Automated Cooling With Weekly Scheduling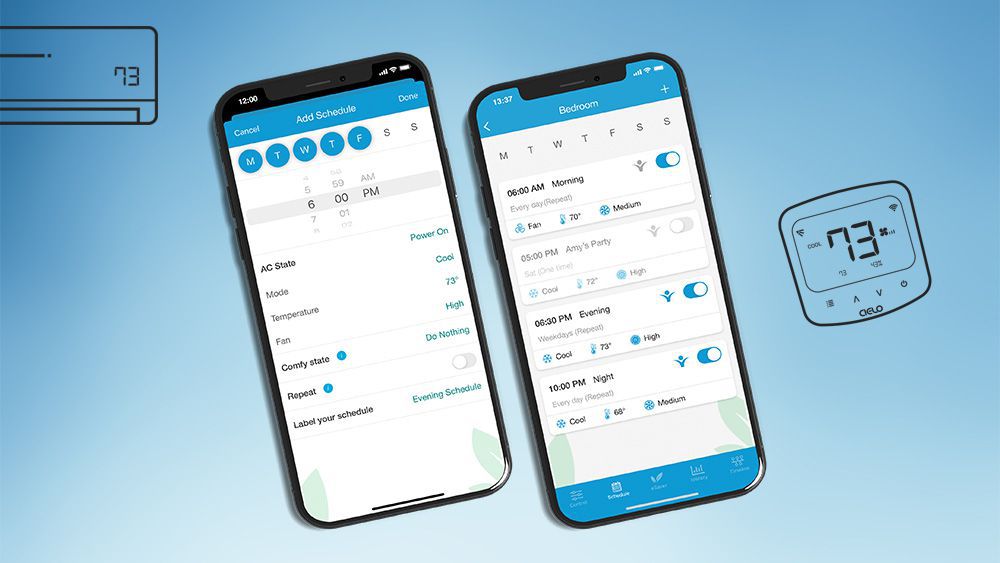 Changing the temperature settings manually for different times of the day can be draining and time-consuming, especially when everyone in your home follows a different routine. Setting smart schedules is your go-to solution here!
You can set multiple schedules for different times of the day and have a completely different setup for weekdays and weekends. For instance, on weekdays, you can set your AC to stay on from 7 am to 8 am and then stay off for the rest of the day. You can set it to turn back on at 5 pm, so you come back home to a perfect temperature. 
Scheduling features allow you to customize the air conditioner settings as to when it should turn on/off and in what mode. This allows ample amount of energy savings since you won't be running your air conditioner when away to keep your room at a comfortable temperature.
2. Fine-Tune Your Comfort With Comfy Mode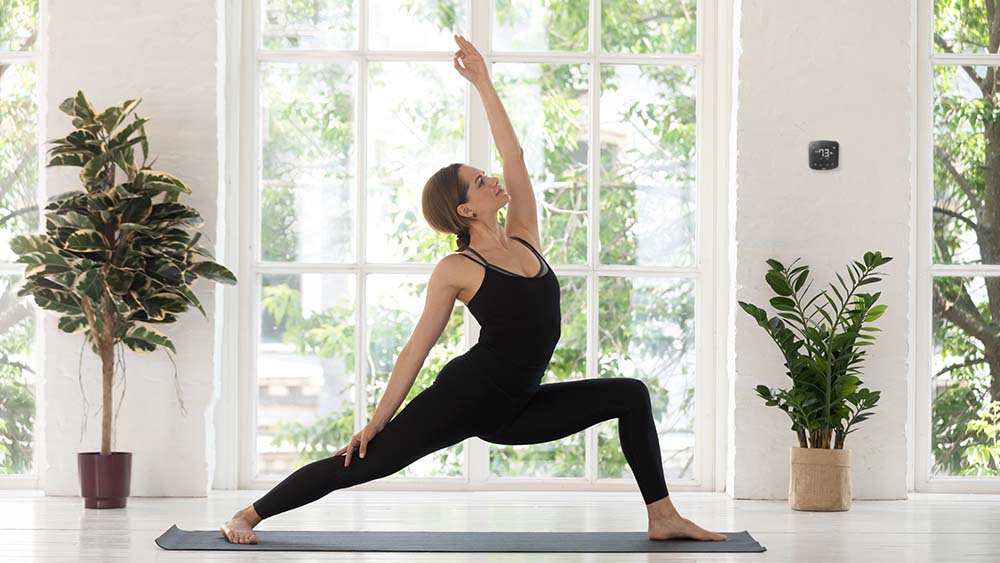 With Cielo Breez Comfy Mode, outdoor temperature fluctuations won't affect your home climate.
Comfy Mode allows you to maintain a perfect environment with intelligent temperature and humidity triggers. You just have to set your preferred temperature/humidity range for your home and leave the rest to your smart AC controller. If the levels exceed or fall short of your selected range, the sensors will automatically trigger your preferred settings.
For instance, if you want your room temperature to stay between 70F and 73F, Comfy will automatically turn your AC on when your room temperature crosses the upper limit, i.e., 73F. It will then power off as soon as the temperature falls below 70F.
This feature also comes with various pre-built templates that you can choose from:
Comfy Temperature
Comfy Morning
Comfy Afternoon
Comfy Evening
Comfy Night
You can easily save temperature settings through these templates and activate them with just a touch. These templates work best with weekly schedules and can maximize your savings. With Comfy Mode, you can ensure your air conditioner only runs when you need it, ultimately reducing your energy consumption.
3. Never Forget to Turn Your AC off With Geofencing
Forgetting to turn your AC off when you leave your home can be a significant factor behind those high electricity bills. Cielo Breez is the perfect solution for that!
The geofencing feature will turn your AC off when you exit a predefined radius (up to 10 miles) and will turn it back on when you enter that area again. You can leave your home tension-free without living in constant fear if you forgot to turn off your air conditioner. In the same way, your home will be cooled at your preferred settings when you get back.
This feature allows you to save energy since your AC won't be running unnecessarily when you're away. Similarly, you wouldn't have to crank up the temperature when you enter an uncomfortably hot room.
4. Lock the Temperature With Range Control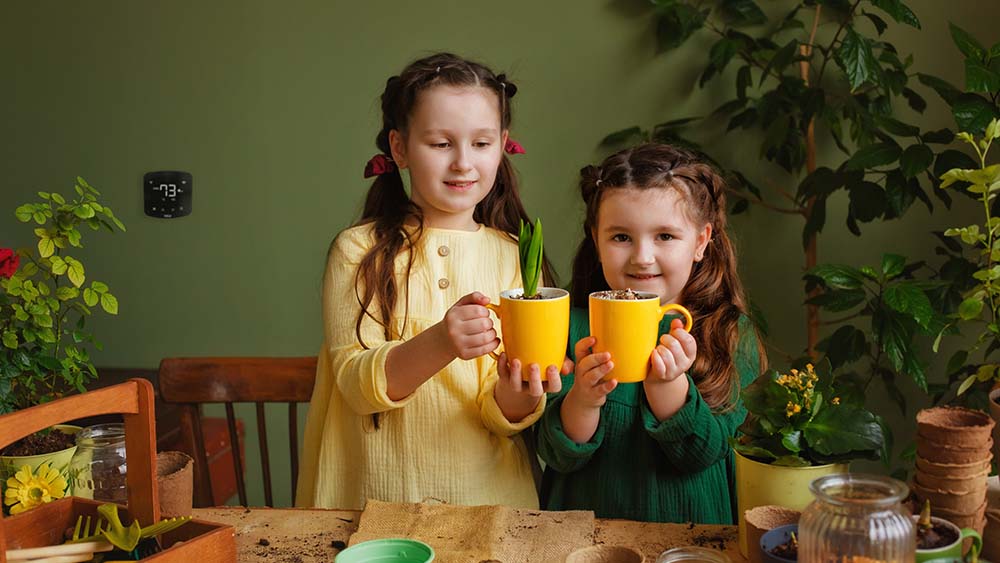 If you have kids at home, you'd quite often find them meddling with the thermostat settings just for fun. Of course, you wouldn't want that to be the reason why your AC bill is through the roof. Temperature range control is the cure you need!
Range control provides the flexibility to restrict the operating temperature range for your air conditioner. You can set the maximum and minimum temperature, and your AC will only operate between these values. The range can only be changed by the authorized user allowing you full control over your air conditioner.
The feature also helps to save on bills if you have a vacation rental. To avoid guests blasting the AC, you can set a range that they cannot alter. For example, you don't want visitors to blast the AC at 62F all day and night. Through the Cielo Home app, you can set the operating range between 68F and 73F. This will help reduce energy consumption considerably, and you'll start seeing a difference in your bills in a couple of months.
5. Create Zones for Better Climate Control
An HVAC zoning system divides your home into different climate zones to cater to different temperature requirements. Each zone or cluster can have its own temperature set point and operating mode.
A dedicated smart AC controller for the zone provides complete autonomy and greater control over a specific part of your home, enhancing comfort and maximizing your savings. According to the US Department of Energy, zoning systems can cut down air conditioning costs by 30%.
You can use Cielo Breez smart AC controller to set up zones in your home. For instance, your bedroom, home office, and living room can be one zone. You can set a separate zone for the basement and kitchen, as they tend to have a different temperature than other portions of the house.
Through a zoned HVAC system, you can ensure everyone stays at a comfortable temperature. For instance, if your parents like to keep their room warmer, they can have a warm setting while you can have a lower temperature in your room.
Follow this guide to create zones with Cielo Breez smart controllers for ductless systems.
6. Set Timers for Instant Cooling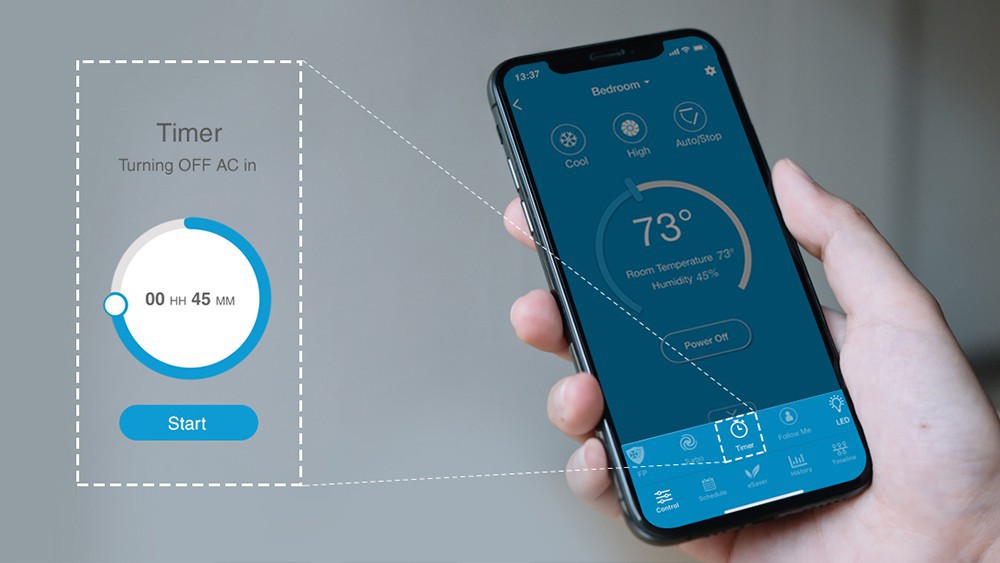 Apart from setting up schedules, you can also set AC timers to control its usage. You can manage your air conditioner's operating time and keep a check on how long your AC runs.
If you have guests coming over and you want to cool your room before they arrive, you can set your unit to turn on 30 minutes before their arrival. Similarly, you can set your unit to turn off after 8 hours in your home office.
Many air conditioners do have this in-built feature; however, the Cielo Home app has an easy-to-use interface that makes using this feature a breeze.
7. Keep an Eye on Usage History & Usage Timeline
With the Cielo home app, you can easily keep track of your air conditioning usage. This allows you to make changes as required and manage your energy consumption better.
Cielo Breez also has a Timeline Feature that allows you to keep tabs on all the changes happening on your air conditioner. For instance, you can check when it's being turned on or off and monitor other actions performed throughout the day.
Go Green With Cielo Breez
This Earth Day, let's pledge and make it a priority to control your air conditioner usage and reduce your carbon footprint. As a first step to reducing your energy consumption, invest in Cielo Breez smart air conditioner controllers. Not only do these smart devices allow you to control your home temperature remotely, but they also equip your AC with advanced features like geofencing, scheduling, Comfy, zoning, etc., that can lower your energy usage while keeping your home comfortable all year long.