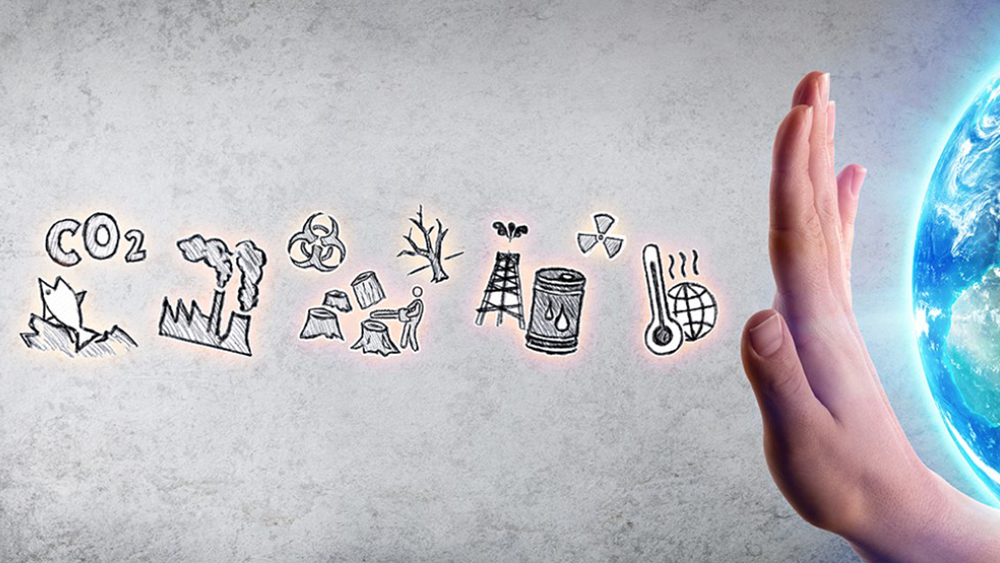 Climate change is an ongoing issue and it plays a huge role in our daily lives. Due to climate change, sea levels are rising, glaciers are melting, and there is a noticeable increase in the average temperatures. All this is resulting in abnormal weather extremes in the forms of storms, flash floods, land sliding, and even mega forest fires.
Our actions and lifestyle greatly contribute to global warming. While there is an increased awareness of the decaying environment, the issue of climate change still requires massive efforts to help tackle it down. Scientific American Magazine has now announced to use the term "climate emergency" instead of climate change to highlight the urgency of the situation.
To save the planet before it's too late, everyone needs to play a part in making the planet more sustainable. This is done by adopting certain changes that would help limit the effects of climate change. One such major change involves our use of air conditioning. Air conditioning and climate change are a part of manifold discussions, and understanding the implications and our role can greatly help tackle global warming. 
Contribution of Air Conditioning Towards Global Warming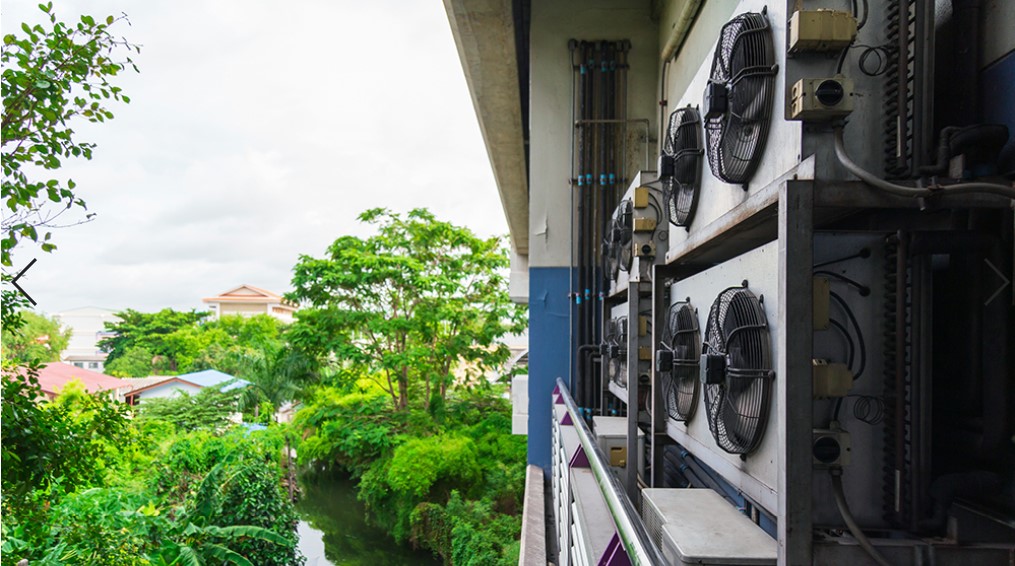 With each passing year, the earth is becoming warmer and warmer. In the future, global warming can put 75% of the population at risk from potentially deadly heat exposure in the form of heatwaves.
Air conditioning is one of the prime contributors to global warming. Almost 90% of American homes use air conditioners, accounting for 6% of all the country's residential energy use. This air conditioning directly translates to a release of about 100 million tons of carbon dioxide every year.
How Does Air Conditioning Affect Climate Change?
The hotter it gets, the more we depend on air conditioners, and the more we use our ACs. The main culprits in the huge release of carbon dioxide are hydrofluorocarbon (HFC) refrigerants, which are chemical compounds that are used in air conditioners and keep us cool during hot summer days. Even though HFCs are short-lived, their relation with the environment is a thousand times more potent than carbon dioxide.
To regulate the use of HFCs, representatives from nearly 200 countries worldwide signed an environment agreement. This agreement will potentially stave off the harmful effects of global warming. According to a new report by the UN, a complete ban on HFCs could help reduce global warming by 0.4C by the end of the century. 
Cielo Smart AC Controllers
Your best choice to make any mini-split, window,
or portable AC smart. Enhance your comfort and savings.
Shop Now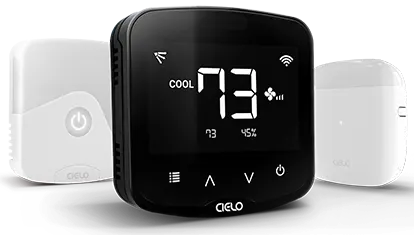 Moving forward, the HVAC industry must adopt environment-friendly approaches to prevent climate change and successfully tackle its effects for a better future.
How Bad Is Air Conditioning For The Environment?
While authorities are working to phase out HFCs entirely, older air conditioning units are posing a greater threat to the environment. Old models that are not energy-efficient and are still in use are a serious threat to the planet. They used a more potent form of HFCs that are disastrous for the ozone layer. Because older models were produced with less attention to efficiency, they consume a lot more electricity. And if you have a unit that runs on gas or coal, then the harm they pose is even worse.
Even if you plan to dispose of your old air conditioner, it has to be done properly. Head over to this link to learn more about the safe ways to dispose of an old AC.
Now, you must be wondering if you're using an energy-efficient model, what are the odds of polluting the environment. Well, all ACs are a threat to climate change, more or less or one way or the other. The thing is, air conditioning cannot be entirely eliminated from our lives now. But what you can work on is reducing your reliance on your HVAC. Read these 16 tips to reduce your AC usage and electric costs.  
HVAC Technology to Prevent Harmful Effects of Climate Change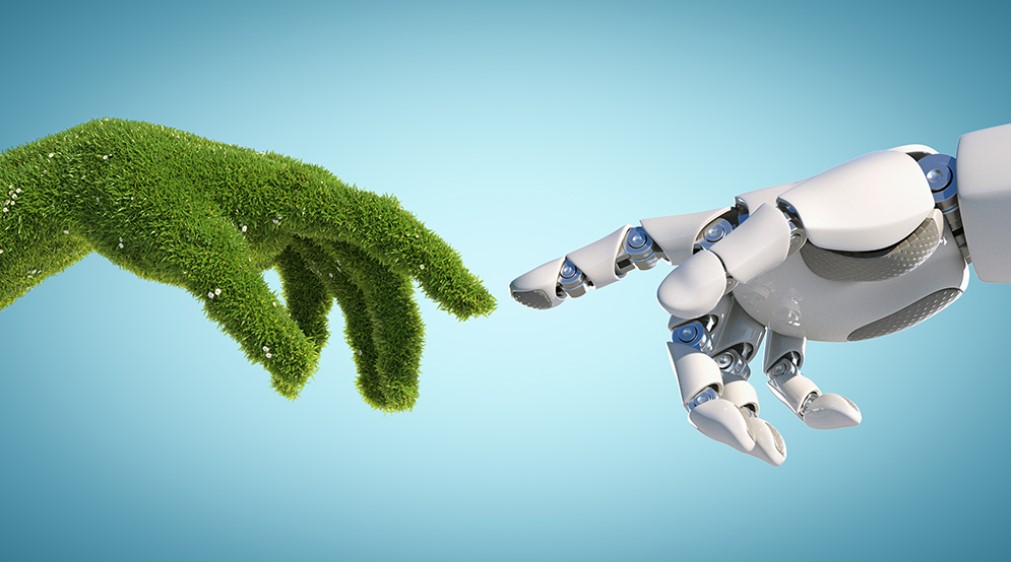 The HVAC industry is continuously working on modernizing heating and cooling systems to increase energy efficiency. These advancements will not only increase the energy-saving benefits but greatly help homeowners to combat climate change and protect the environment.
Let's dive deep into the latest HVAC technology that is helping users save energy and tackle the major issues of climate change:
Innovative HVAC Technologies
The HVAC industry is focusing more and more on sustainable technology to make its contribution to the environment. Some examples of sustainable HVAC technology include geothermal heating and cooling systemswhich exchange heat with the ground.
Thermally driven air conditioning utilizes solar energy as its main source of power cooling. If solar energy is unavailable, then natural gas is used to power a home.
Furthermore, ice-powered air conditioning is another invention that utilizes the ice that is stored overnight to cool an AC's refrigerant during the day. Due to the presence of ice to provide cooling, the need for large amounts of electricity is eliminated!
Other systems such as hydronic heating or dual heat pump technology are also on the rise. The main purpose of sustainable HVAC technology is to utilize renewable energy sources and minimize the impact on the environment from heating and cooling activities.
Sustainable Retrofits to Enhance the Efficiency of HVAC
It might be difficult for people to replace their old HVAC system with a new one but having an outdated, clunky technology can be costly and inefficient in the long run. A run-down system can decrease the efficiency of the technology, thus drawing up more energy.
With the help of new retrofit HVAC technology, the old units are endowed with the latest sustainable features i.e. various fan speeds, demand-response ventilation, automated capabilities, and smart controls. Not only do these add-ons help reduce the carbon footprint, but they also result in energy savings of around 25% to 50%.
Energy Star Certified Heating and Cooling Systems
As the HVAC industry is striving to manufacture environmental-friendly technology, there is good news for homeowners. Now Energy Star Certified HVAC units are available in the market with much better . The Seasonal Energy Efficiency Ratio or SEER ratings measure the efficiency of the air conditioning system by calculating outpour dividing by the amount of electrical energy input. The higher is the SEER rating, the greater is the efficiency of your system.
Energy Star-certified units are independently certified to save energy without sacrificing the functionality or features of the system. The certified products include geothermal heat pumps ductless heating, and cooling, air-source heat pumps, furnaces, boilers, smart thermostats, ventilation fans, commercial boilers, etc. They help you save energy.
Smart AC Controllers and Programmable Thermostats  
There have been many innovations in the HVAC industry, and smart AC controllers and programmable thermostats are one of them to reduce the implications of air conditioning on climate change. Utilizing , these devices equip ducted as well with intelligent features that not only enable convenience for the user but also greatly help in saving energy.
Smart controllers and thermostats allow you to control your heating and cooling from anywhere using a smartphone. Moreover, they offer numerous other features that can greatly help save energy. These include intelligent triggers such as, weekly scheduling, geofencing and others.
Here's how to DIY a smart air conditioner!
How Latest HVAC Technology Is Lowering Environmental Impact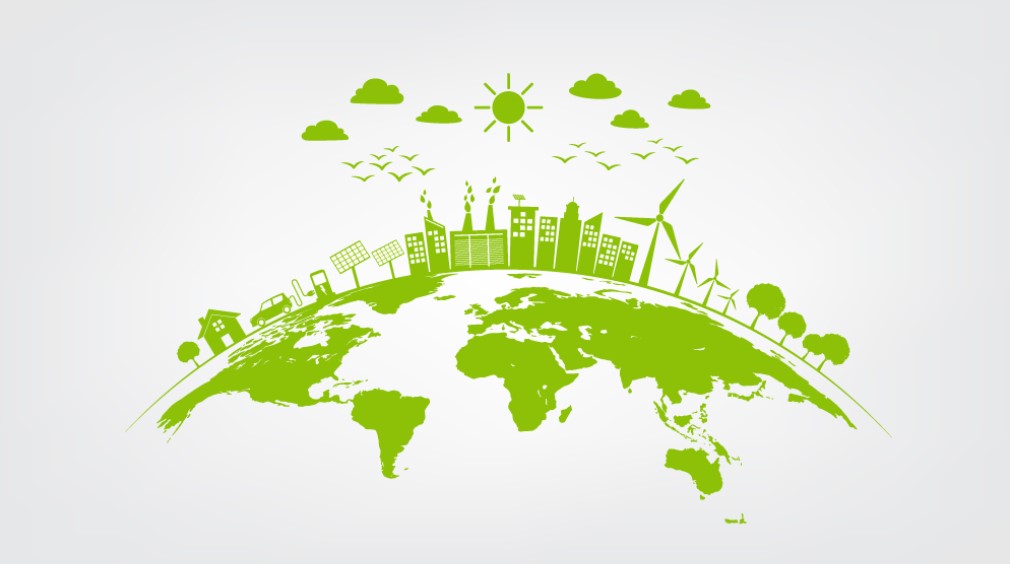 Lowering non-renewable energy consumption is directly related to decreased harmful emissions. Moreover, introducing environmentally safe refrigerants in new HVAC technology helps protect the ozone layer.
Burning fossil fuels to generate electricity can produce harmful greenhouse gases. The Latest HVAC systems are designed to use renewable sources of energy to lower or even eliminate greenhouse gas emissions.
Individual Efforts to Tackle Climate Change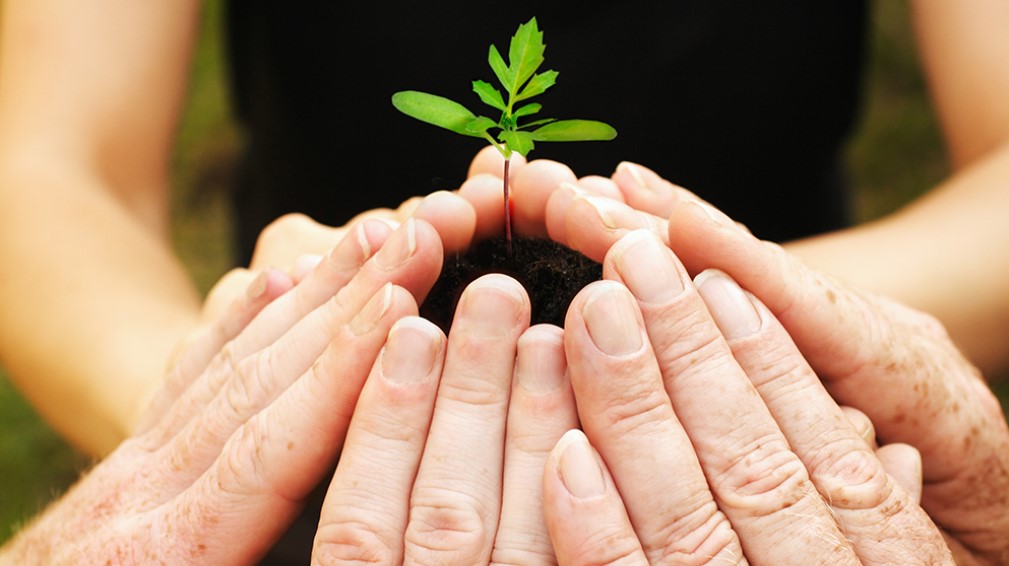 Apart from the HVAC industry taking measures to tackle climate change. The users also need to be proactive and take preventive measures on their part. Everyone has a role to play in this fight to combat climate change. It won't be possible without a collective effort! You can plant more trees around your house, make your home energy-efficient. Use smart appliances to track and limit your usage.
All these minor efforts can then add up and result in a concerted effort to protect our planet, and lead to a way of sustainable living!
Happy Earth Day; it's time to take action!