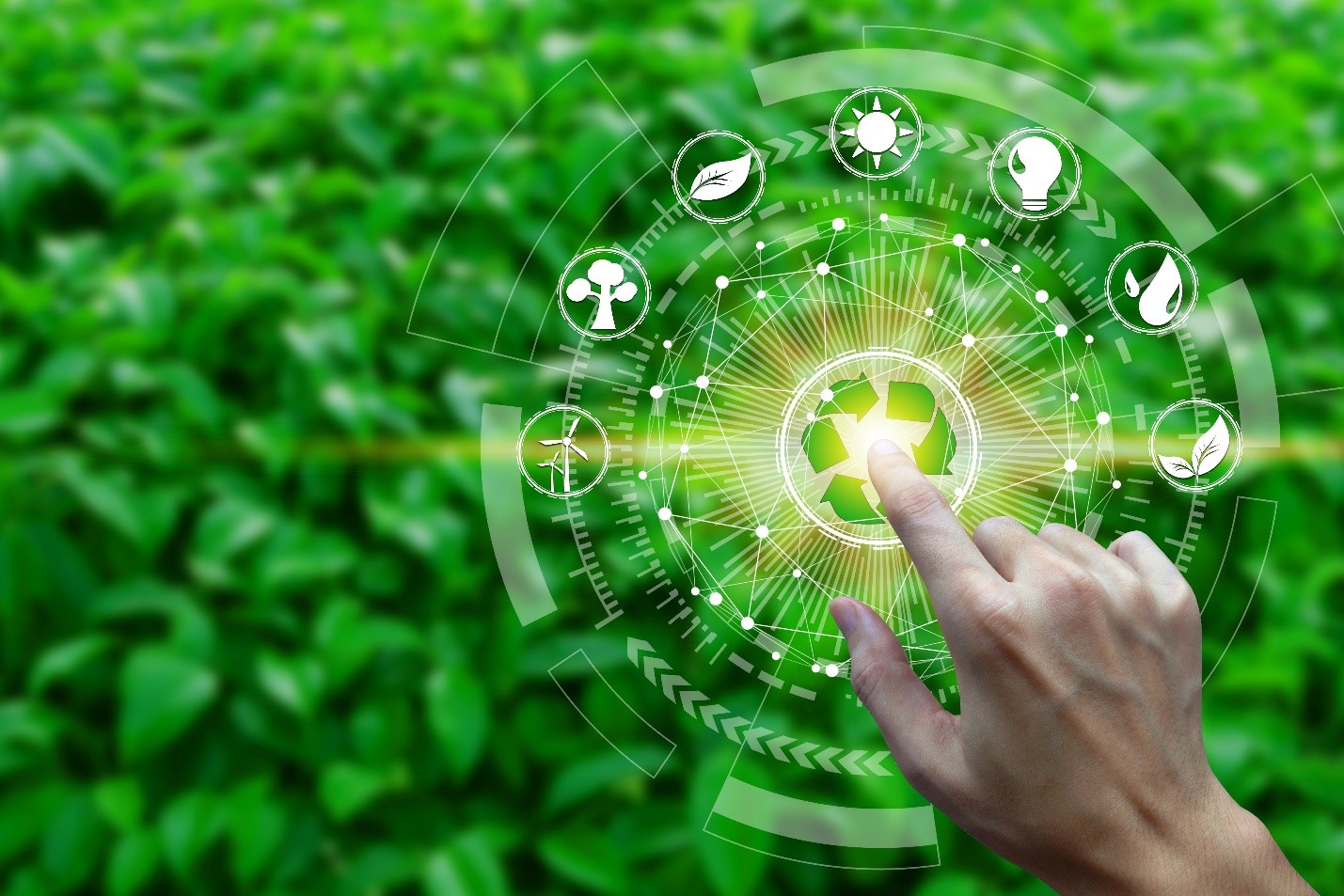 The HVAC industry has massively progressed since the invention of the first electric furnace in 1861. From burning wood to next-gen AI-based automated heating systems, the race toward highly intelligent, fully automated HVAC technologies is still on. New players are entering the scenario and taking the game of innovation to the next level.
Technology is without a doubt a major contributor to the growth of the HVAC industry. It is playing an important role in satisfying the growing demand for energy-efficient solutions. The global HVAC system market is expected to grow from USD 202 billion in 2020 to 277 billion by 2025.
While the initial development in HVAC technology focused on mechanical advancements and increased efficiency, the current focus has also majorly grown towards sustainability, comfort, and energy-saving. This is extremely important considering the current impact on our climate and the rise in demand for efficient heating and cooling systems.
Let's take a look at some of the latest advancements in technology that are taking the present day HVAC system towards a brighter future.
1. Smart HVAC Technology- Automation is the Way Forward!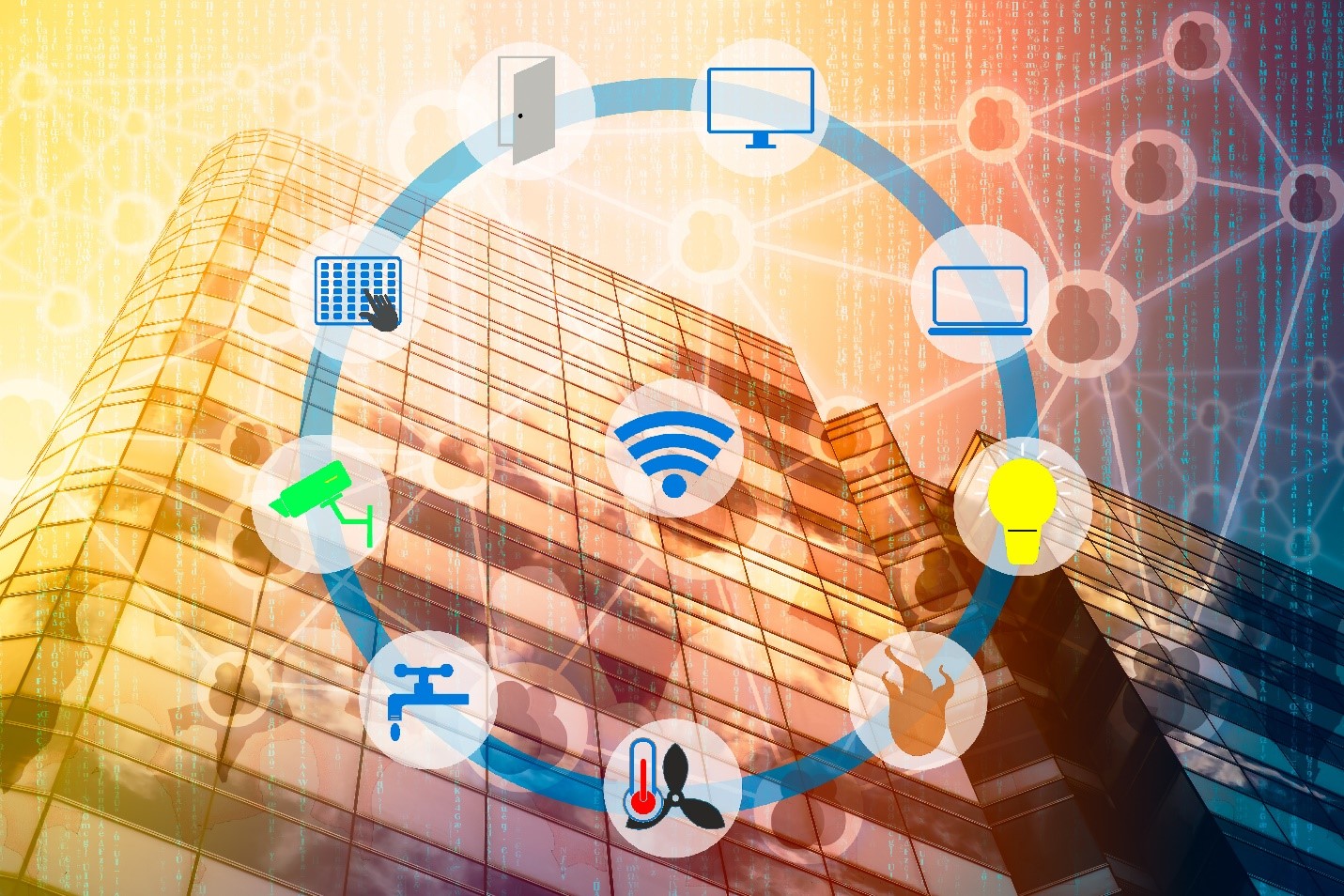 Think of your air conditioner automatically turning on exactly 15 minutes before you reach home from work. Whether you achieve this through scheduling or geofencing, smart technology offers ample convenience allowing you to set triggers and control your HVAC system from your mobile device. With these Wi-Fi connected devices, you don't even need to be home to send commands to your unit!
Smart ACs, smart controllers, and programmable thermostats offer numerous benefits. Along with comfort and convenience, you can achieve energy savings by setting triggers to activate your HVAC unit exactly when you need it. This ensures that the unit would not be running unnecessarily throughout the day and thus saving energy.
With smart technology, completely automated homes are also becoming a reality. Now, your HVAC unit can be connected with other smart appliances in your home and behave automatically based on climate conditions, preferences, and settings. As an example, when it's sunny and hot outside your blinds may turn halfway down, the AC may turn on a cool, low fan setting to preserve energy while your ceiling fan can turn on to circulate air at low power. Moreover, you can also give voice commands to your air conditioning unit. All appliances can be interconnected and adjusted according to each other!
Cielo Smart AC Controllers
Your best choice to make any mini-split, window,
or portable AC smart. Enhance your comfort and savings.
Shop Now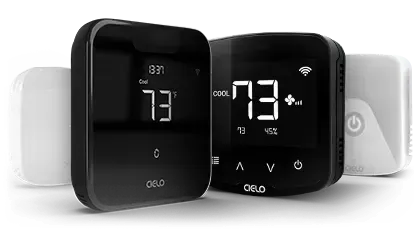 2. Geothermal HVAC Systems – Sustainable Technology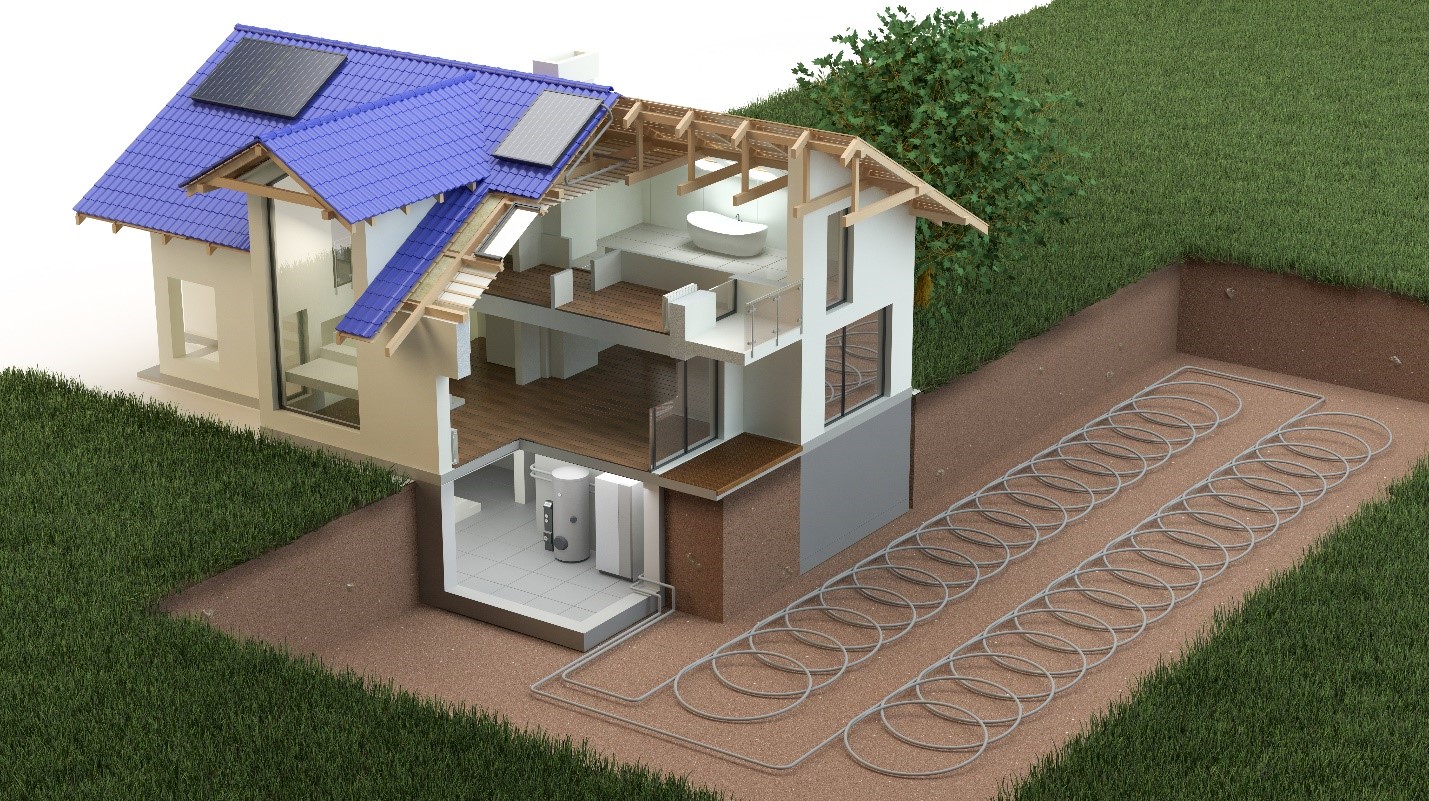 Sustainable or green technology is the talk of the present and the future. In the HVAC industry, this means keeping the natural flow of air in mind and relying on a more efficient system.
 Geothermal heating and cooling systems are an excellent option to start reducing your carbon footprint. Their major emphasis lies on naturally cooling a house using heat pumps, water, and an underground piping system. They exchange heat with the ground and no refrigerant is used, which makes them highly environmentally friendly.
During winter, the heat from the ground is absorbed and transferred into a building while in summer the heat is transferred to the ground after being absorbed from the building. Geothermal systems are expensive to install but they deliver double to four times the efficiency of other systems.
3. Ductless HVAC Systems – Efficiency & Savings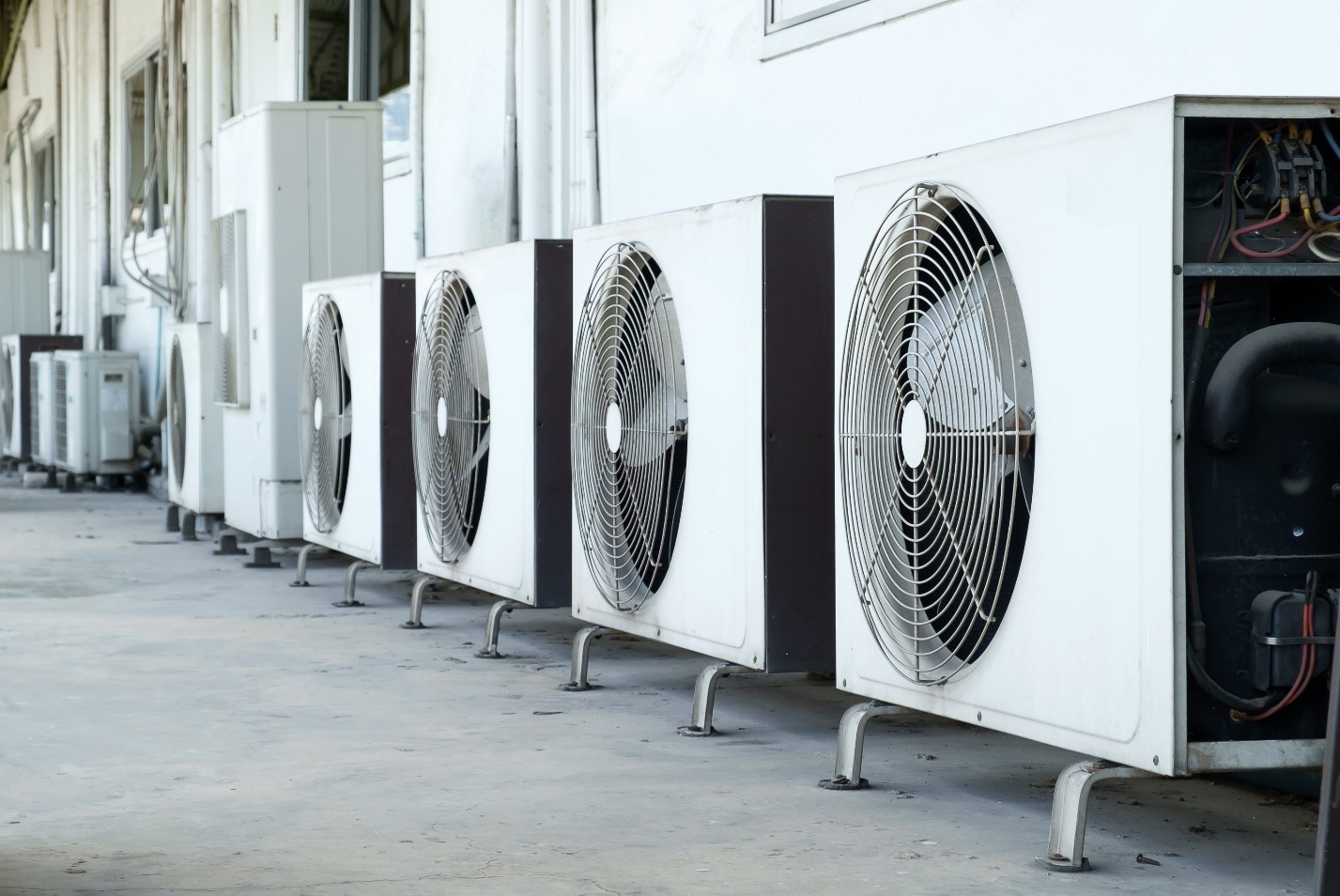 Energy efficiency is the key to the HVAC systems of the future. Ductless systems are quickly becoming the system of choice as they are super efficient and their installation does not involve extensive ducts. This makes them easy to install and cost effective.
Another benefit of ductless systems is their zoning capability. In the case of a ductless system, you do not need to heat or cool an entire home, but you can simply heat or cool a particular zone.  These systems are very efficient with great seasonal efficiency ratings.
Ductless HVAC systems can be installed from moderate temperature zones to harsh temperature zones. The already efficient ductless system can be made more efficient by the use of smart AC controls. These smart AC controls are brand and type independent and you can control your ductless system from anywhere. Moreover, users can benefit from intelligent smart AC features such as geofencing, scheduling, comfy mode, and more.
4. Thermally Driven Air Conditioning – Go Solar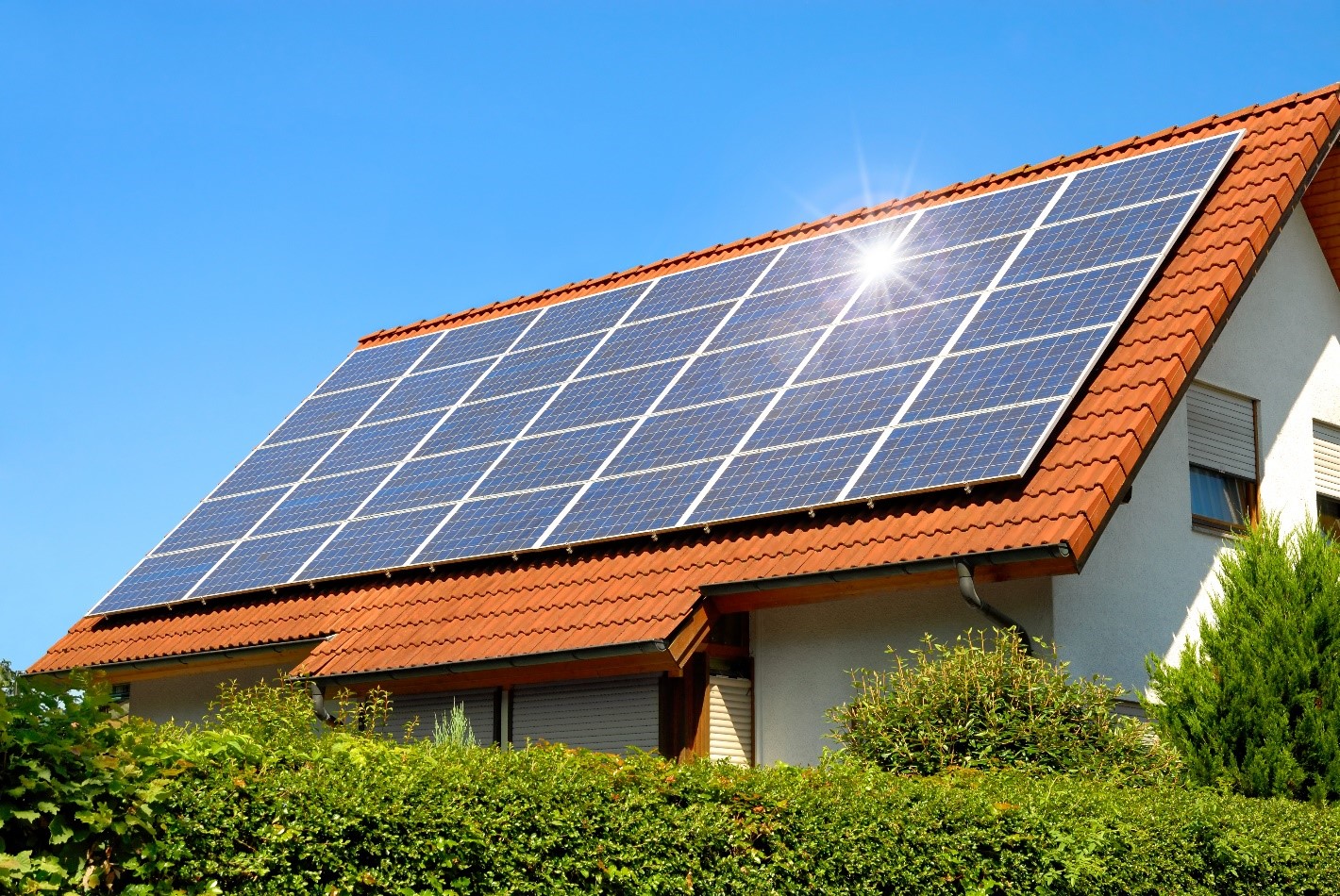 Thermally driven air conditioning is a new HVAC technology picking up on the need for sustainable systems. It provides an energy-efficient cooling method and can be used as an alternative to traditional air conditioners. Instead of electricity, this system utilizes solar energy for cooling, and if unavailable then natural gas kicks in. This completely eliminates electricity costs!
While this HVAC technology is not extremely widespread, it is a great glimpse into an eco-friendly future. Thermally driven air conditioning systems remove heat with evaporation at low pressure. They are extremely effective and efficient however a high temperature (around 350F) is required to generate electricity from the solar panels.
5. Dual Fuel Heat Pump Technology – Efficient HVAC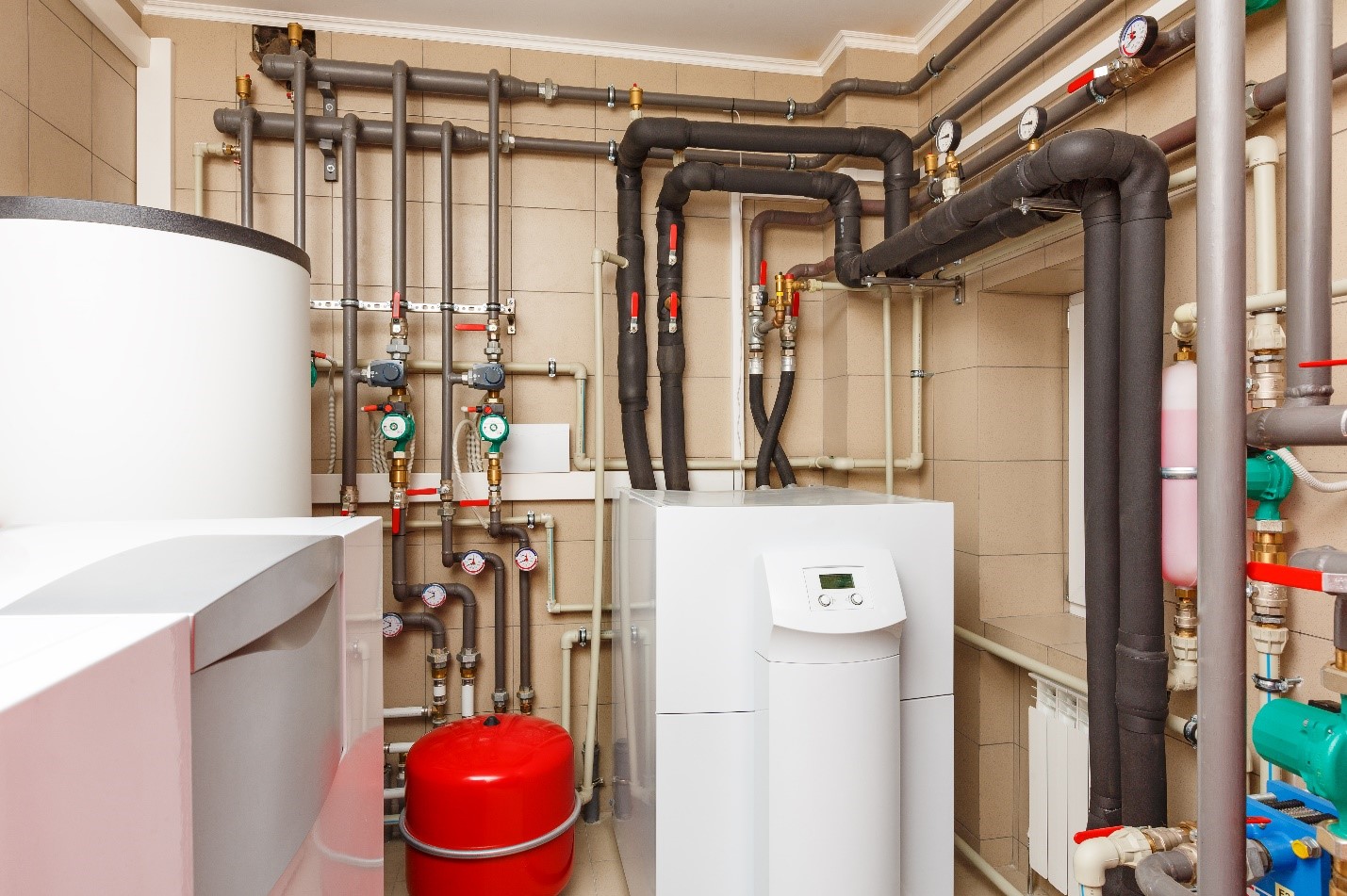 A dual fuel heat pump is an excellent system for homes in areas where the electricity rates are not too high and during winter the temperature does not fall below freezing point. This advanced HVAC technology utilizes a combination of a gas furnace and a heat pump to provide efficient, cost-effective heating and cooling.
If the outdoor temperature is above 35 degrees, the heat pump utilizes electricity to pull in heat from the outside air. This is extremely cheap compared to firing up the furnace. Although, once temperatures are below 35, gas is used to create heat for higher efficiency.
When the weather is cool, such as in spring, the dual fuel heat pump comes in handy to distribute air. Even during summer, the heat pump circulates the refrigerant through the furnace's air conditioning coil to blow cool air! This system has a high upfront cost but this can be recovered through energy savings over the next few years.
6. Zoned HVAC System – Customize Temperature According to an Area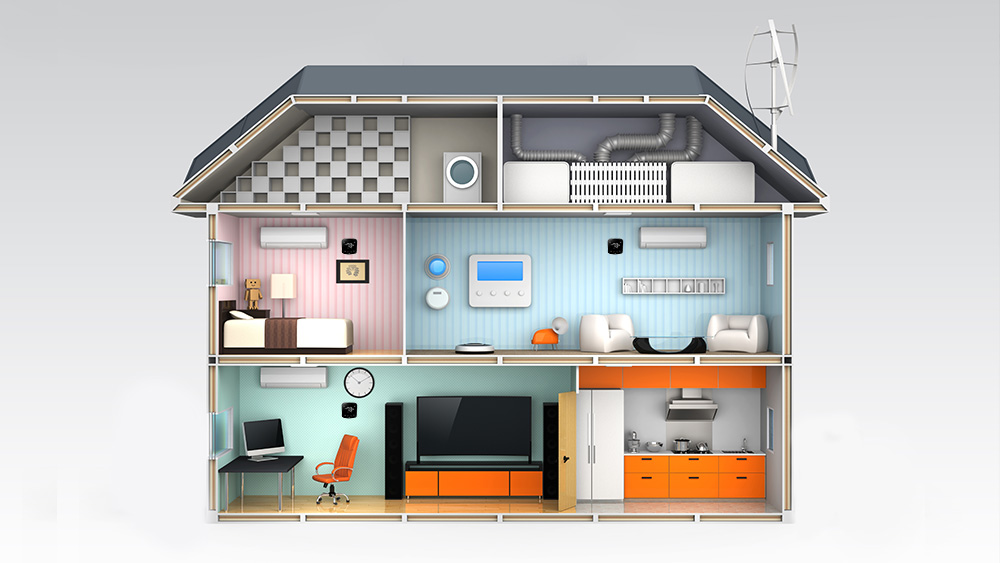 An HVAC zoning system divides a house into different areas, each of which can be individually controlled by a separate thermostat.  Different temperature settings may be required in different parts of a home and by utilizing zoning you can achieve the best temperature for each area. This is especially important to decrease usage in empty rooms.
Zones can be applied to central air conditioning systems, VRF systems, or ductless systems. Zones can easily be installed in existing systems also by utilizing a zone control panel.
Apart from the latest innovation in HVAC technology, the latest trends in HVAC service and service delivery are also helping both the service providers and the end-users. Here are the latest trends in HVAC service delivery:
Related: HVAC Controls: All You Need to Know
7. Predictive Maintenance – Stay Alert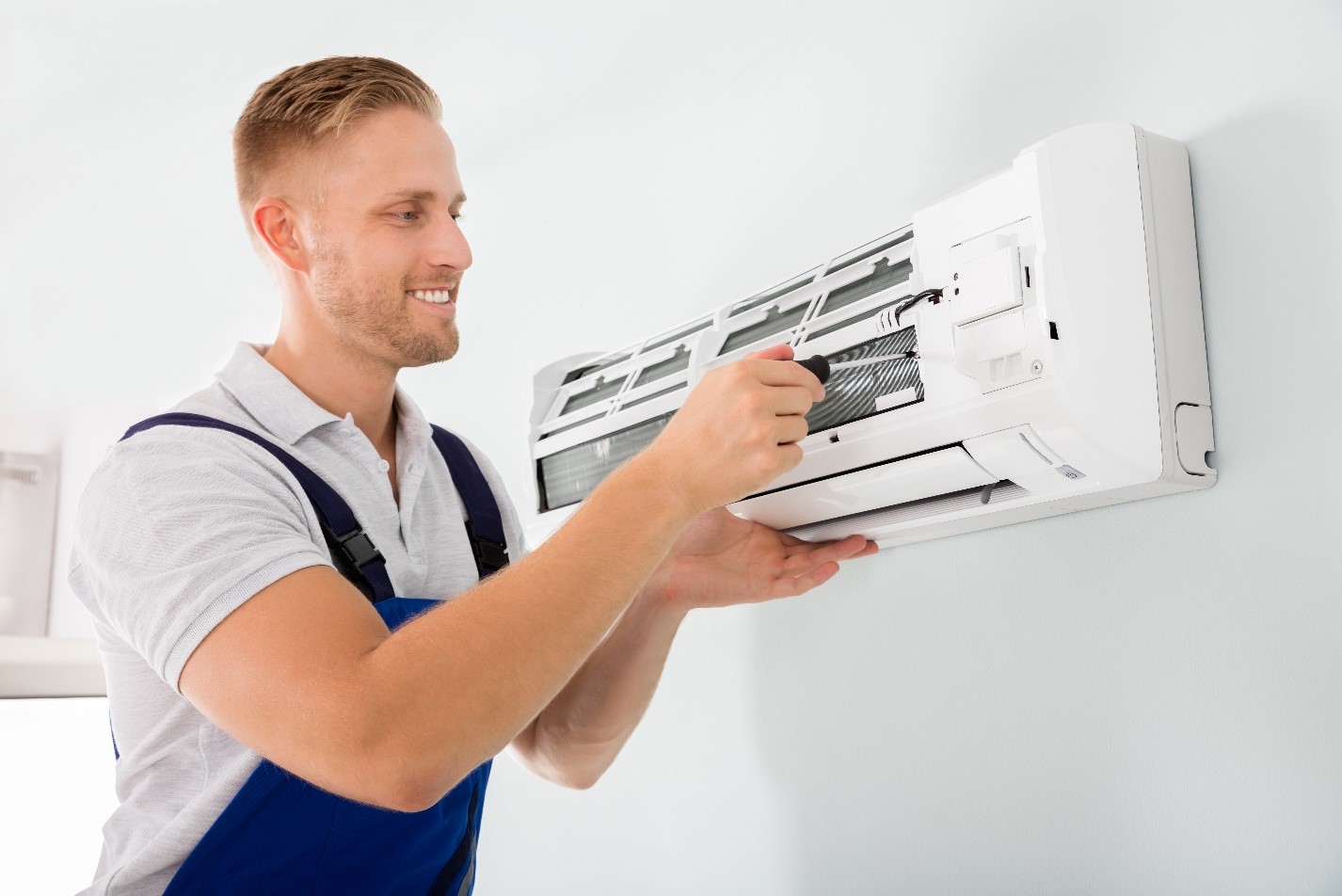 Predictive maintenance, utilizing IoT and AI is revolutionizing the upkeep and maintenance of HVAC technology. HVAC repairs, maintenance, and installations can be extremely costly. Nobody wants to go through unnecessary maintenance nor take on the hassle and cost of fixing an issue. This makes it imperative to stay alert and be able to predict when maintenance is needed before a serious issue arises!
Smart HVAC technology senses data on air quality and equipment status to be able to predict the right time for maintenance.  This helps to fix any problem or indication before it has already occurred and caused serious damage. Other than monetary benefits you can greatly benefit from improved air quality at all times and better comfort and a safer home with predictive maintenance!
8. HVAC Energy Analysis Software – Make Informed Decisions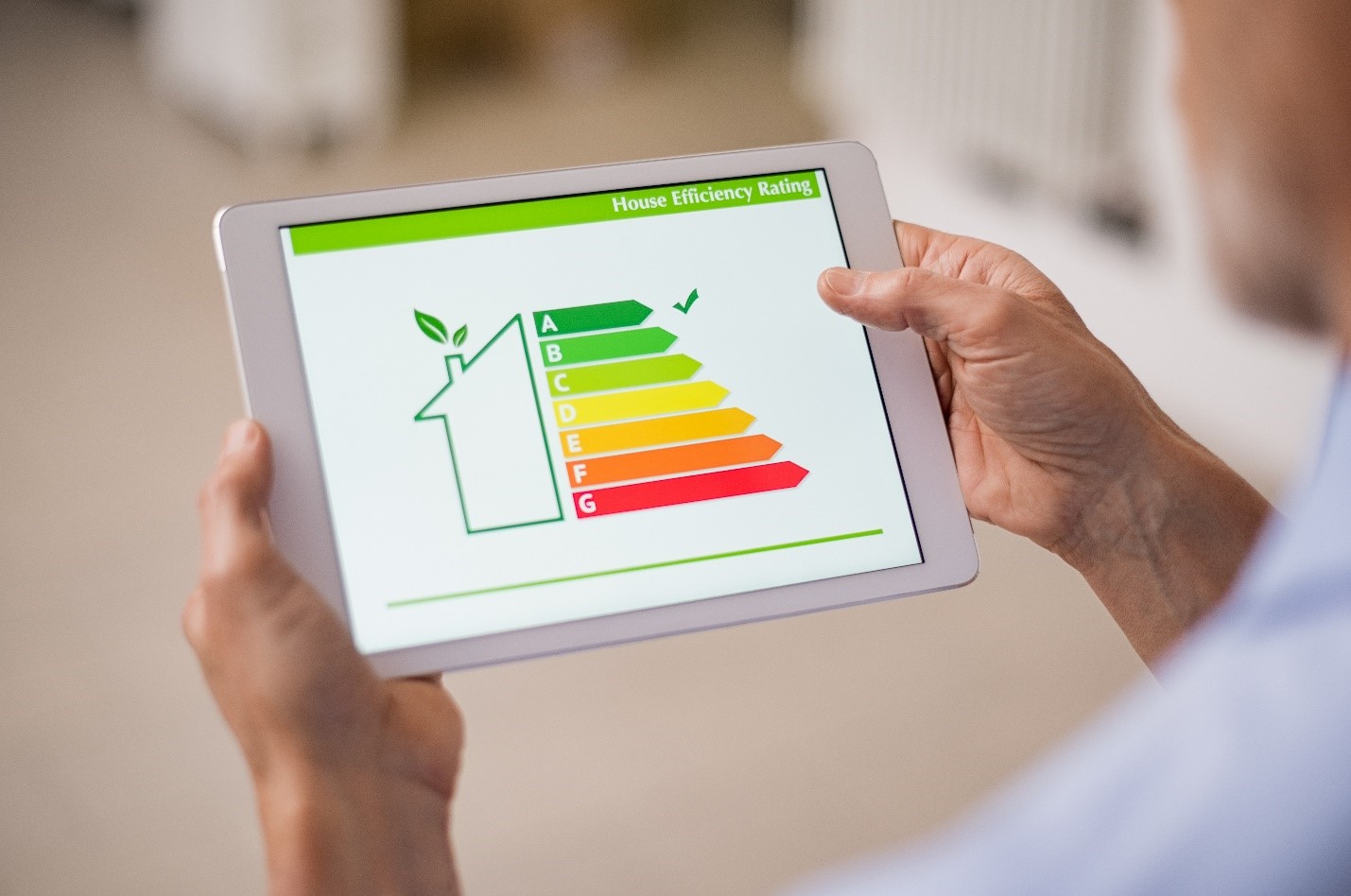 Energy analysis software can be extremely useful in helping owners or constructors to implement the most efficient and least costly HVAC system. This software can analyze and predict a building's lifetime energy use and calculate savings in comparison to other HVAC systems.
Furthermore, previously HVAC users had to keep a check on their bills, energy consumption, and other related data manually. It was a hassle but with the advancement of HVAC technology, analytical software helps you to stay on top of any data related to your HVAC system. Through various software, you can check your energy consumption and track the efficiency of an HVAC system. This is greatly helping consumers make educated decisions concerning their HVAC system and cut down on energy costs.
9. Virtual Reality – Training for HVAC Professionals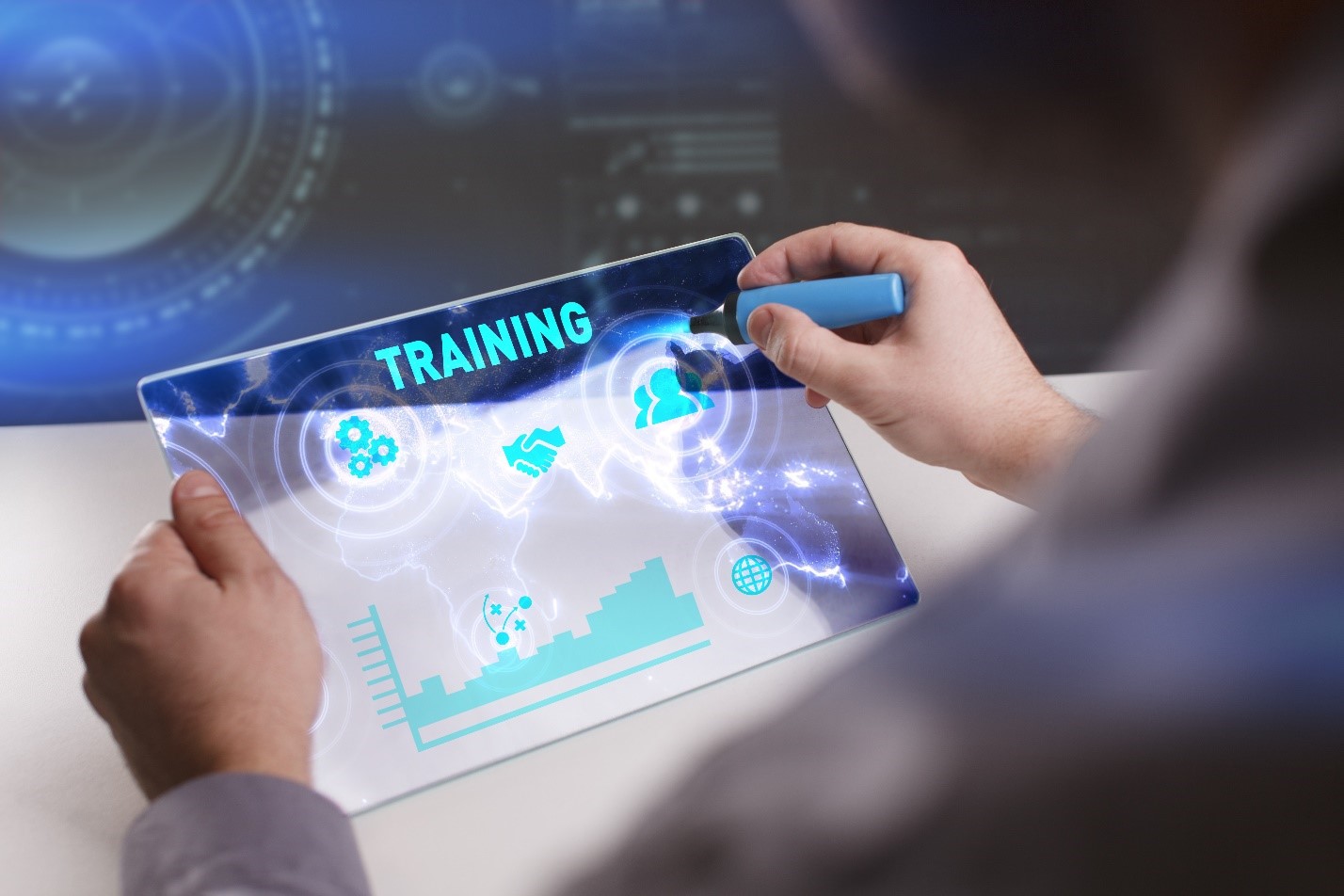 While viewing advancements in HVAC technology, it is also important to note the developments in technology for training HVAC professionals. In an era where you can get assistance from HVAC professionals remotely, HVAC professionals can also benefit from technology and can be trained for exceptional circumstances through virtual reality.
Virtual Reality training has proven to be cost-effective for organizations because professionals can first use virtual components and develop their skills before moving to the real world. It doesn't only save money but saves time as well. With the help of a virtual simulator, technicians can look into the process of installation of the HVAC system or troubleshooting of the new system. A large group of people can be trained through virtual reality in lesser time and with less equipment.
Furthermore, for advanced or dangerous technology, VR training also provides safety for beginners. It can also be a great tool to practice real-life, dangerous situations. Virtual reality is not the only application for training, it's growing to find its purpose in many more use cases also!
The Future of HVAC Technology
From manual buttons, dialers, remote controls to controlling your HVAC system via voice commands, technology has come a long way.
HVAC is bound to embrace new technologies. The smart home trend is here to stay. AI in the form of machine learning is going to thrive. Fully automated, super-efficient, self-learning and sustainable HVAC systems are the future. Optimization in every aspect of the supply chain is the new normal.
We are continuously and closely watching the latest trends in the HVAC industry. Please join us on our Facebook, Twitter & LinkedIn page to get the latest updates and insights on the future of HVAC.