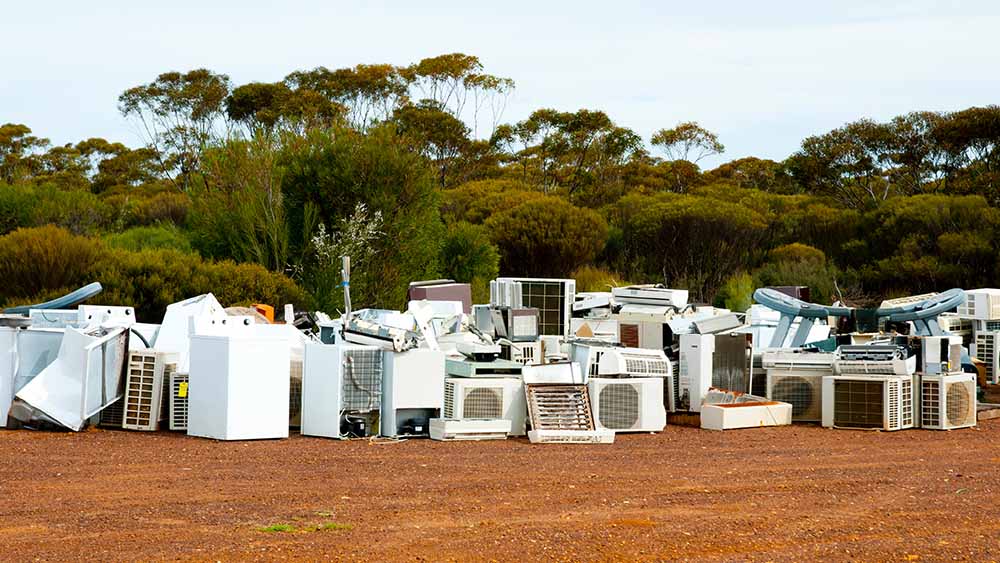 Air conditioners are one of the most commonly used household appliances in the US, with an estimated 5.4 million units shipped in 2019. But as with all appliances, air conditioners also have a limited operating life, and at the end of the cycle, they are simply far too inefficient and environmentally damaging to be kept in operation.
This holds especially true for pre-2000 models, which were not up to the same stringent manufacturing and production standards as we see today. This led to a much shorter operating life as compared to the air conditioners of the present day, necessitating early disposals. About nine million refrigerators/freezers, six million window air conditioning units, and nearly one million dehumidifiers are disposed of each year! You can though apply some cautious measures to increase the lifespan of your air conditioner but at one point or another, air conditioner disposal will be inevitable.
There is a caveat to air conditioner disposal. It is not as simple as leaving it out for your garbage collector to pick it up and put it in a landfill. If you are familiar with how an air conditioner operates, the refrigerant plays an important part in the process and is the primary reason why air conditioner disposal needs to be undertaken within a stringent set of government rules and regulations.
In a nutshell, it is illegal to drop your air conditioner along with your regular trash, which is why it is worth it to understand how to properly dispose of your air conditioner.
So, wondering how to dispose of an air conditioner? 
Why Do We Need to Be Careful About Air Conditioner Disposal?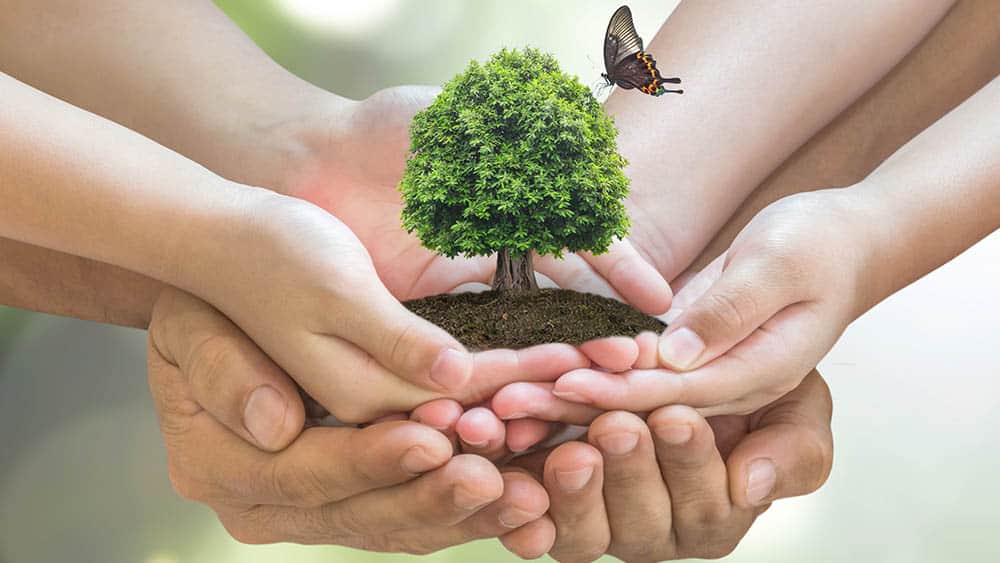 You might be wondering, why is throwing away an old air conditioner illegal? What is in the refrigerant that makes it especially harmful?
The answer to this is pretty simple. You must have heard the terms hydrochlorofluorocarbon (HCFC) or hydrofluorocarbon (HFC) or chlorofluorocarbon (CFC). These substances are what constitute air conditioner refrigerants, and are known as greenhouse gases. Except for HFC, all these gases contribute to depleting the ozone layer and thus are especially harmful to the environment. Dumping your air conditioners into a landfill would result in leakage of these refrigerants and lead to a faster depletion rate of the ozone layer and increase global warming.
But what exactly is the effect of these greenhouse gases on the environment? According to one expert, releasing the refrigerant of one air conditioner is equivalent to driving your car 3,000 miles – that's a cross-country trip across the US!
Even though the significant effort has been put in reducing the harmful effects of refrigerants, there is still some way to go. Newer air conditioners use a refrigerant called R-410A. Even though this class of refrigerant does not harm the ozone layer, it still contributes to the greenhouse effect. Older models used a much more potent form of refrigerant, R-22. R-22 is made up of chemicals that are disastrous for the ozone layer and is being slowly phased out in favor of R-410A.
How to Correctly Dispose of an Air Conditioner?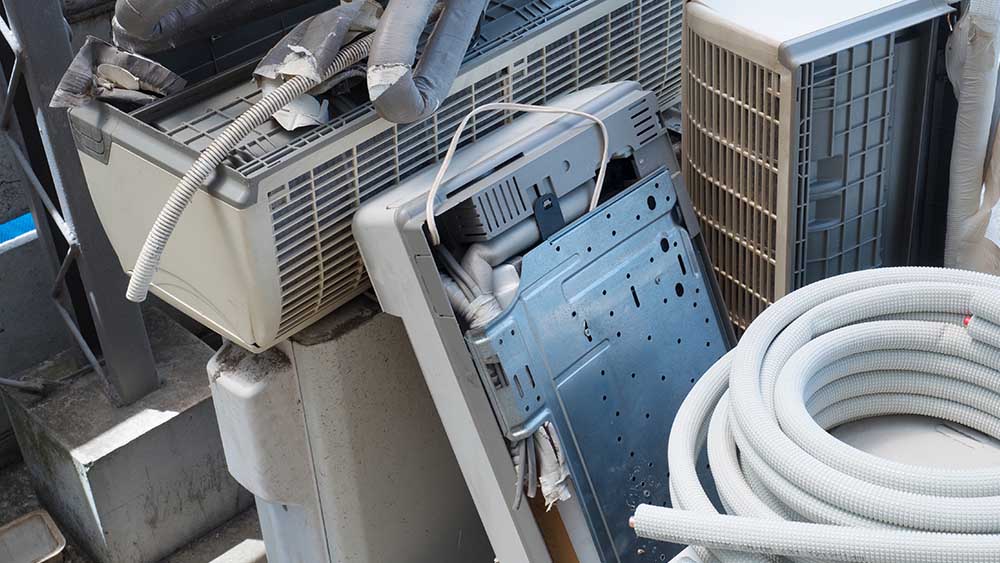 The disposal procedures for air conditioners are mostly the same, be it a window air conditioner disposal, or a mini-split. They are also dependent on your location. But wherever you choose to dispose of your air conditioner, it will be done by qualified professionals. Do not attempt to perform the same job at home, as that could lead to serious injury and environmental damages.
Cielo Smart AC Controllers
Your best choice to make any mini-split, window,
or portable AC smart. Enhance your comfort and savings.
Shop Now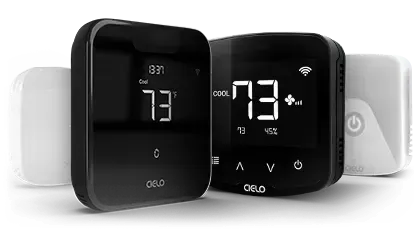 Let's have a look at some of the ways in which you can dispose of your air conditioner:
Send It off to a Scrap Yard
Qualified scrap yards undertake the air conditioner disposal process according to EPA regulations. You can visit your local government website to get an idea about available facilities, or by browsing the Responsible Appliance Disposal (RAD) partners of the EPA. These locations are listed with the EPA and are capable of performing the task of disposal.
Search for a Rebate Program
These days, most local utilities and state governments are offering rebates to users who turn in their old, low-efficiency air conditioners and replace them with newer, more efficient ones. This way, not only do you save on extra costs for a new unit, but you also get your old air conditioner disposed of safely. This program incentivizes the proper disposal of air conditioners. To find out more about programs specific to your location, contact your electricity provider.
Consult Your Local Disposal Agency
Often, your local sanitation department would also be in the loop as to how to dispose of old air conditioners. They could have a separate air conditioner disposal area dedicated specifically for this job, and have qualified technicians and staff for it. Or they could be in a partnership with a third-party agency that does the job for them. It is always a good idea to check with your sanitation agency first.
Opt for a Retailer Exchange
Sometimes, retailers and distributors can do the job for you. If you go out to buy a new air conditioner, the retailer might give you the option of giving them your old air conditioner and adjusting the cost in the form of a rebate, much like a utility. The retailer is then responsible for the proper disposal of the appliance.
Go Environmentally Friendly & Recycle
Perhaps the noblest solution. Give your old air conditioner to a local charity or shelter home. Instead of buying a new one and incurring additional costs, they would be very glad to get a functioning air conditioner at a fraction of the cost. Along with the mental satisfaction of donating to a noble cause, you might also be getting tax deductions.
Refurbish Your Old Air Conditioner
If you do not want to dispose of your air conditioner altogether, there's another option of making it as good as new. You could consult a qualified contractor and have them refurbish your air conditioner. Usually, old air conditioners can result in some commonly faced problems, and you will be tempted to go for a replacement. That can be heavy on your budget and set you back up to a thousand dollars.
Refurbishing your old air conditioner usually includes topping up the refrigerant, fixing any leakages in the piping, repairing the condenser fans and fins, and having a deep clean of the internal systems.
But one thing to keep in mind is that the air conditioners manufactured before 2010 cannot be refurbished because they use R-22 line of refrigerant, which has been phased out. If you are thinking of converting an older air conditioner to be compatible with R-410A, that is not an option either because both the systems are incompatible with each other.
Make Your Air Conditioner Smart!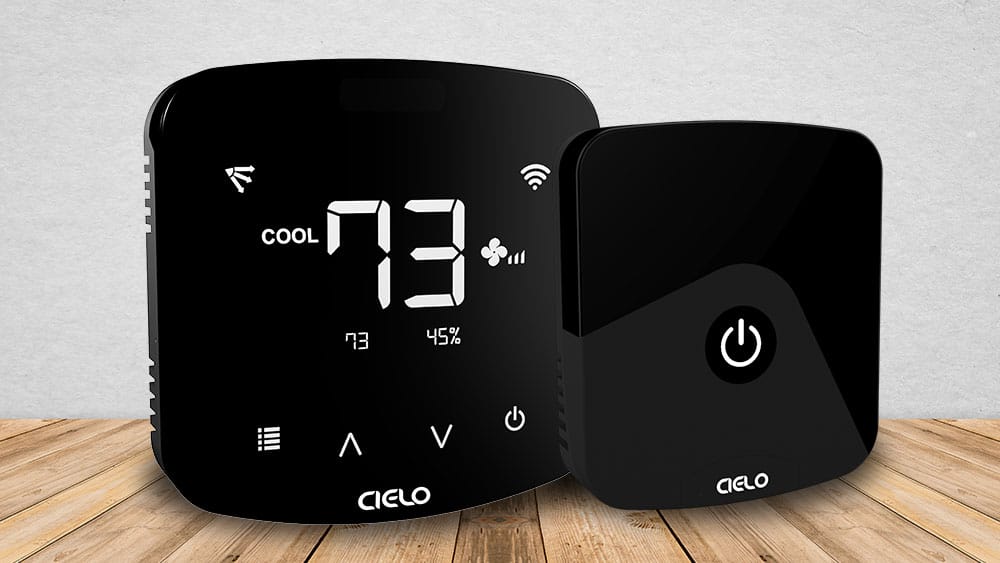 If you are refurbishing your air conditioner and bringing it into the 21st century, you've got to bring it into the world of smartness through smart AC controllers such as the Cielo Breez Plus or Cielo Breez Eco. Smart controllers bring unparalleled comfort and convenience to your air conditioning, allowing global remote controls through your smartphone. This connects your air conditioner to the internet and brings with it a whole host of other features such as geolocation, weekly scheduling, and intelligent humidity & temperature-based triggers.
What's more, through usage history tracking and usage audit, you could achieve up to 25% savings in your energy costs.
Here's how to DIY a smart air conditioner!
Be a Responsible Citizen!
The ideal case is to keep your air conditioner in top condition and get the maximum life from it. However, as with all appliances, there comes a time when we have to dispose of it. How to dispose of old air conditioners should be a multi-option choice. But whichever option is chosen, we need to be conscious of the impact our lifestyle brings to the environment, and play our part in reducing the harmful effects of choices. Proper air conditioner disposal is a major consideration to be undertaken in this regard, and by following the environmental laws and regulations, we can take steps to mitigate those harmful effects.
Let us all lead the way for a cleaner, greener future.