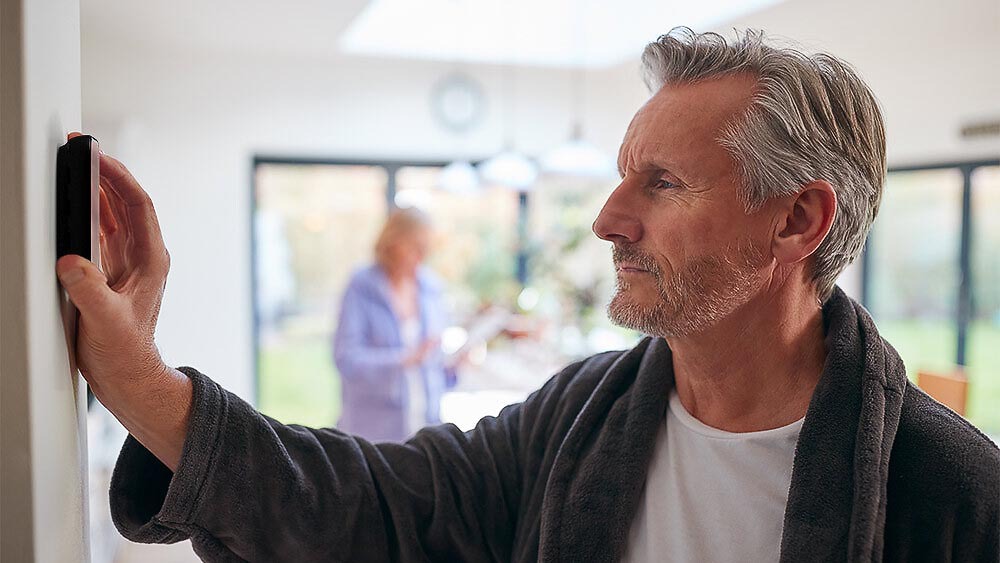 Changes in the technological world are going on at an unprecedented speed. Smart technologies are taking the smart home industry to new heights. Home appliances are getting smarter every day. In the HVAC industry, smart air conditioning, through the implementation of smart thermostats and smart AC controllers, has been making great inroads. Smart air conditioning controls let you be in control of your air conditioning from anywhere in the world. Intuitive smartphone apps make AC controls as easy as using social media, and customized operating modes let you tailor your air conditioning to your personal preferences.
Arguably, the most significant impact of smart air conditioning is on energy savings. With energy prices continually increasing, the reduction in power usage is one of the most sought-after features of smart air conditioning. The most important question is, do smart thermostats really save money?
Let's find out!
While convenience and connectivity are an integral part of the equation, the energy savings and reduction in bills is the punchline with smart thermostats. Different manufacturers promise energy savings from 15 to 20 percent. Simply installing a thermostat is not the solution. You should learn how to tailor it to your needs and get the most out of it. With around 50% of your home's energy consumption going towards heating and cooling, it's time you invest in a smart thermostat and use it right to save energy and money.
Choosing a Programmable vs. Smart Thermostat
The two devices may seem to be the same to someone who has just started the hunt for a smart device, but they are very different in functionality.
A programmable thermostat is a device that can be manually programmed from the device itself and does not have Wi-Fi connectivity. The only functionality that it offers is scheduling, where you can program the thermostat to turn on or off at specific times of the day automatically.
On the other hand, a smart thermostat comes with all the features you would expect from a 21st-century gadget: Wi-Fi connectivity, self-monitoring, predictive controls, and much more. Additionally, this type of device can be controlled from your smartphone through a mobile app, allowing truly global controls.
If you are going into the market for a new thermostat, then a smart one is what you should go for. While it may be more expensive than other thermostats, it saves you a lot more on your bills! Let's dive into how smart thermostats can help you save money.
How Do Smart Thermostats Save Money?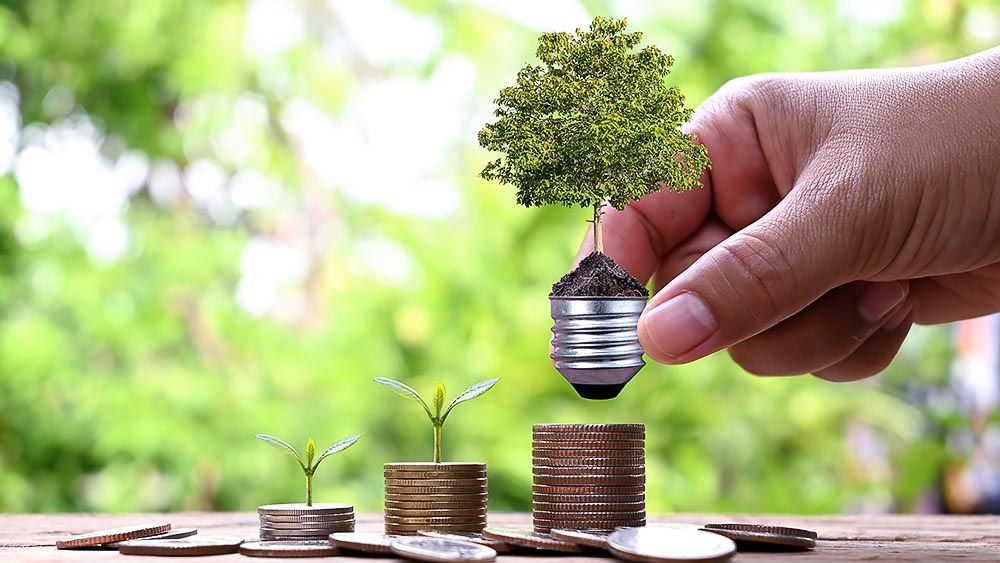 Do smart thermostats save money? How much can smart thermostats save? Due to the diverse array of features and innovations, smart thermostats provide remarkable energy savings, often paying off the initial purchase price within a year or two.
The Google Nest thermostat gives out energy savings of up to 15% on cooling and 12% on heating, reducing almost $145 from your yearly energy expenses.
On the other hand, the smart thermostats from Tado and Ecobee claim significant energy savings subject to tailored use.
How to Achieve These Energy Reductions Using a Smart Thermostat?
Merely installing your thermostat and operating it as regular won't help much. You can take advantage of its advanced features, which help automate your home temperature! While providing comfort, these features greatly help you save.
Here are some techniques you can follow to save with smart thermostats:
1. Let It Know If You Are Home or Not
Smart thermostats can detect your location at any given time and decide about your heating or cooling based on it. Your smartphone relays your location to the smart thermostat, and depending upon your proximity to your home, it can turn your air conditioner/heat pump on or off.
If you leave your house and have crossed a certain distance, the thermostat will automatically switch off your HVAC system, saving you energy. Similarly, you can program your thermostat to turn on your cooling or heating when you are on your way home! This way, you will save energy and money while always having the perfect atmosphere at home.
Cielo Smart Thermostat
Equip your HVAC system with smart features and achieve the perfect balance between comfort & savings.
Shop Now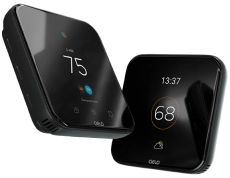 2. Set Temperature Triggers
Intelligent temperature triggers maintain a temperature set point without constant human intervention. Just tell your smart thermostat what temperature range you want to maintain and what to do below or above those set points, and let it do its magic. Sit back and relax; the smart thermostat will ensure that you remain comfortable without getting up to change the thermostat settings again and again.
Utilizing triggers, you always have the perfect temperature and do not need to blast your cooling or heating – saving you money in the long run!
3. Create Custom Automation Rules
With smart thermostats, you get ultimate flexibility. Combine scheduling with temperature triggers, or set up routines with smart home hubs such as Google Assistant and Amazon Alexa. When using a smart home hub, you can control multiple devices in your home with a single tap on your smartphone app. Power up your air conditioning, turn on the lights, switch on the smart water heater, and unlock your main door, all by tapping a single button from anywhere, anytime.
Other smart home hubs are Samsung SmartThings, IFTTT, Siri Shortcuts, and more. Using automation rules with smart thermostats helps save money as you can program multiple devices to work in sync. For instance, when your room temperature is at a certain level, a smart fan can help maintain the temperature to save money on your air conditioning. All this is taken care of automatically.
4. Monitor Energy Consumption
By keeping track of how much you use your air conditioning appliances, you can better tailor your usage habits and adjust them to work more effectively and save money. Smart thermostats can record your usage statistics, energy consumed, and perform a comparison between the set temperatures, room temperatures, and outside temperatures. By looking at all these figures at a glance, you can find a pattern to use energy efficiently.
As an example, by looking at the usage statistics, you can find out if your air conditioning was working at full power, but the room temperature wasn't changing as it should have been. This is a sign that either your air conditioner/heat pump is broken, not appropriately sized for your room, or there are potential leaks or drafts in your room or HVAC ducts.
5. Enroll in Energy Saving Programs
Interconnectivity is the hallmark of smart thermostats, and power utility companies take full advantage of this fact. An increasing number of power utilities are offering energy-saving programs to their consumers, through which you can be eligible for payments during peak hours through demand response. During times of high power demand, a power utility can control your smart thermostat with your consent and turn the temperature up a few degrees in the summers to reduce the power demand. This increase in temperature will not affect your comfort adversely. Still, when done at a larger scale, it can save the utility great amounts of fuel and expenses, allowing them to manage the demand surge better.
6. Get Max Benefit from Rebate Programs
Another way energy companies promote the use of smart thermostats is by providing rebates on new smart thermostats. As an example, if a smart thermostat costs you $100 to purchase, your local power utility can give you back almost half the price as an incentive to promote the use of smart thermostats.
Apart from the energy savings that you get year-round through the use of a smart thermostat, you can now buy the device at a reduced price in the first place!
Important Considerations to Save Money with Smart Thermostats
Some considerations need to be kept in mind to make the most of your thermostat. Issues such as incorrect placement or incorrect setting can, unfortunately, hinder your savings.
1. Correct Installation of Thermostat
It is crucial to install your thermostat in the right place to avail the full range of benefits. If your thermostat is not in a suitable location within the room, it will not give accurate temperature readings. The schedules and automatic temperature modes will then be affected, thus costing you more expenses than money-saving. Here are a few tips to correctly install your thermostat:
Keep the thermostat away from sources of heat or cold. These can be fireplaces, heaters, windows, refrigerators, and other such equipment or places which do not reflect the room's actual temperature. Keep it away from direct sunlight as well.
Install the thermostat in a central room location. This gives the most accurate reading.
Ensure the wires are correctly installed in their respective locations.
2. Appropriate Temperature Settings According to Time of Day
Getting a smart thermostat is only half of it. You need to use it properly to get the most out of it and have noticeable differences in energy consumption. The scheduling feature needs to be efficiently set up to have the most comfortable temperatures at all times of the day without wasting excess energy.
The table below by Energy Star lists the perfect thermostat settings to help save energy. This can be used as an excellent reference, and you can then increase or decrease the temperatures as per your personal preferences. The temperature needs to be varied according to the time of day. When you are active in the home, the temperature can be turned down in summers or up in the winters. When you are away during the day (at work) or sleeping at night, the temperature can then be turned up in the summers and down in the winters.
If you are gone for a longer time, such as during vacations, then the schedule can be kept pretty constant, with the only change coming when the sun goes down and when it comes back up again.
| | | | |
| --- | --- | --- | --- |
| Setting | Time | Setpoint Temperature (Heat) | Setpoint Temperature (Cool) |
| Wake | 6:00 AM | < 70˚ F | > 78˚ F |
| Day | 8:00 AM | Setback at least 8˚ F | Setup at least 7˚ F |
| Evening | 6:00 PM | < 70˚ F | > 78˚ F |
| Sleep | 10:00 PM | Setback at least 8˚ F | Setup at least 7˚ F |
Related: Energy-Efficient Thermostat Settings to Maximize Savings & Comfort
3. Create Zones
For a zoned HVAC system, you will need a separate thermostat for each zone. While the initial cost from multiple thermostats may be high, you will end up saving a lot more with zones. Instead of cooling or heating the entire home, you can cool or heat a specific area that you need. This means you get to save on the energy costs required to heat up the rest of the house unnecessarily.
Smart Mini-Stat for Ductless Systems
Smart thermostats are predominantly used for ducted air conditioners/heat pumps. What if you have a ductless system? How can you make it smart? The solution lies in a smart mini-stat, also called smart AC controllers. Cielo Breez is one such brand that makes your ductless air conditioning systems smart. Providing the same advantages as a smart thermostat, a mini-stat gives multiple features, energy savings, and user convenience, all as a part of the package. A smartphone app enables heat pump/air conditioner control through your smartphone from anywhere in the world. 
A significant advantage with mini-stat devices is that they do not need a lengthy installation procedure, as in the case with smart thermostats. More often than not, mini-stats are plug-and-play devices, which you can take out of the box and connect to your ductless appliances within a few minutes.
Smart Thermostat and Smart Mini-Stat, Worth It?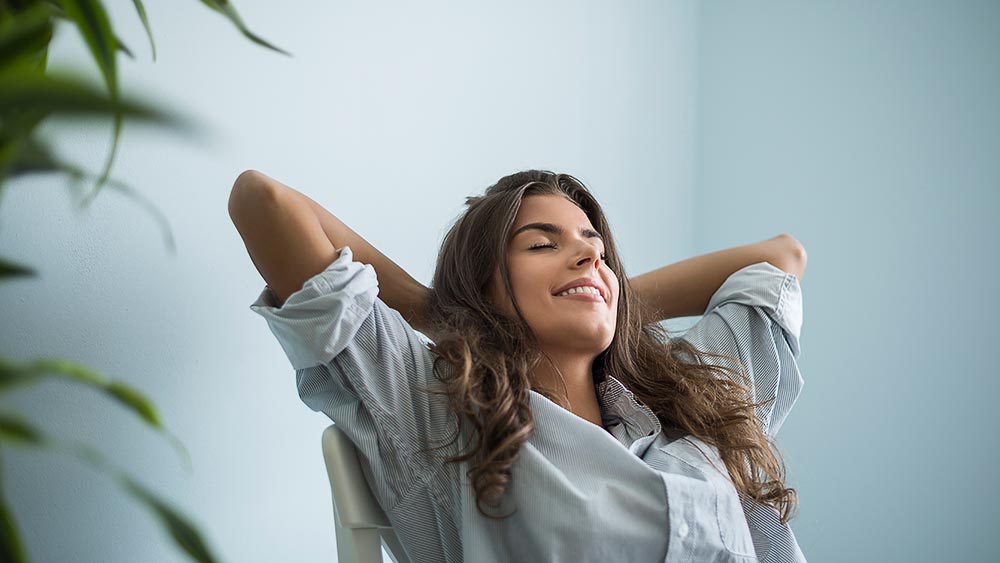 The choice of smart air conditioning using thermostats or smart AC controllers gives unprecedented flexibility, comfort, convenience, and energy savings. Do smart thermostats save money? The answer is an absolute yes. How much can smart thermostats save? The amount of energy savings is dependent on your usage patterns, type of space, and how well you take advantage of the smart features.