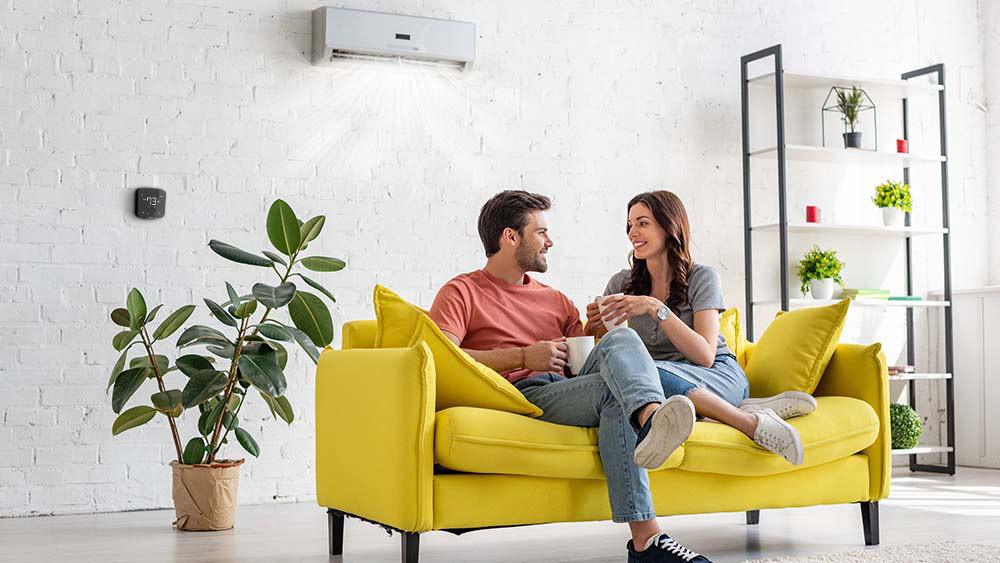 The summer season has a lot more to offer than winters. There are parties going on, baseball games, backyard cookouts, summer vacations, fourth of July fireworks, and so much more! Everything is likable about summers except for one thing, which is the heat. Whoof, indeed it can be quite unbearable!
It is tempting to stay indoors with the air conditioner cranked up, but air-conditioned comfort comes with quite a high price tag. The average residential bill in the U.S per residential customer is around 1,345 U.S dollars. Furthermore, this figure is expected to rise over time and increased air conditioning usage. Thus the very important question arises 'how to save money on air conditioning'?
It is certainly not easy to save money on AC bills, especially in the sweltering heat. Luckily, some ways can help you keep your costs as low as possible without compromising your cooling. Stay cool and read on to learn the best ways to save money on air conditioning.
1. Save Energy With Smart Temperature Control
Smart devices are not only known for their intensive features offering comfort and convenience but also the energy savings they bring about. Smart HVAC systems result in energy savings with automation, limiting wastage and maintaining a comfortable environment at a low temperature.
Investing in smart AC controllers if you have a mini-split, window or, portable AC, or smart thermostats for central air conditioners can help save up to 25% energy on your energy bills! Moreover, they offer numerous features for comfort, such as scheduling, location-based controls, Comfy Mode, air filter status monitoring, and more.
Smart AC controllers such as Cielo Breez smart controllers allow you to set intelligent triggers. Once the temperature reaches a specified range, the AC receives a trigger and accordingly slows down. This greatly helps you save energy! If you leave for a stroll and forget to switch your AC off, there is no need to worry! The geofencing feature turns off the AC once you leave the house. Investing in a smart air conditioner controller ensures constant temperature throughout the day while keeping your bills low. Here are some great ways you can cut down on AC bills using Cielo smart AC controllers.
Here's how to DIY a smart air conditioner!
Cielo Smart AC Controllers
Your best choice to make any mini-split, window,
or portable AC smart. Enhance your comfort and savings.
Shop Now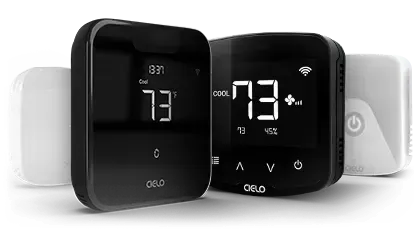 2. Check your Windows and Keep Out the Heat
It is best to check and upgrade your windows at the start of the season. 25%–30% heat at home is transferred from windows! Switching to energy-efficient windows is one very viable option to block heat, but if you are not interested in remodeling at the moment, keep your current windows in top condition! If they are faulty, the chances are that you won't be able to save money on air conditioning bills.
It would help if you looked out for any signs of air leaks. Covering the leaks and weather-stripping your windows will prevent your cool, air-conditioned air from escaping and the hot outdoor air from entering your house. This reduces the burden from your air conditioner, thus help you save money on AC bills. You will see a visible difference in the temperature, too, once you get the leaks fixed and the heat transfer is minimized.
According to the U.S. Department of Energy, 76% of sunlight on windows enters your home in the form of heat. You can add a shade over your windows to limit direct sunlight from entering. This will prevent your house from heating up, thus saving money on AC bills. This is an easy solution to the problem.
Furthermore, you can keep the sun from heating the room by covering your living room with heavy curtains. Likewise, blinds or shades that can block out heat and sunlight can be used. It will not only keep the heat away but will help you save some major bucks.
3.  Cover your Windows With Window Films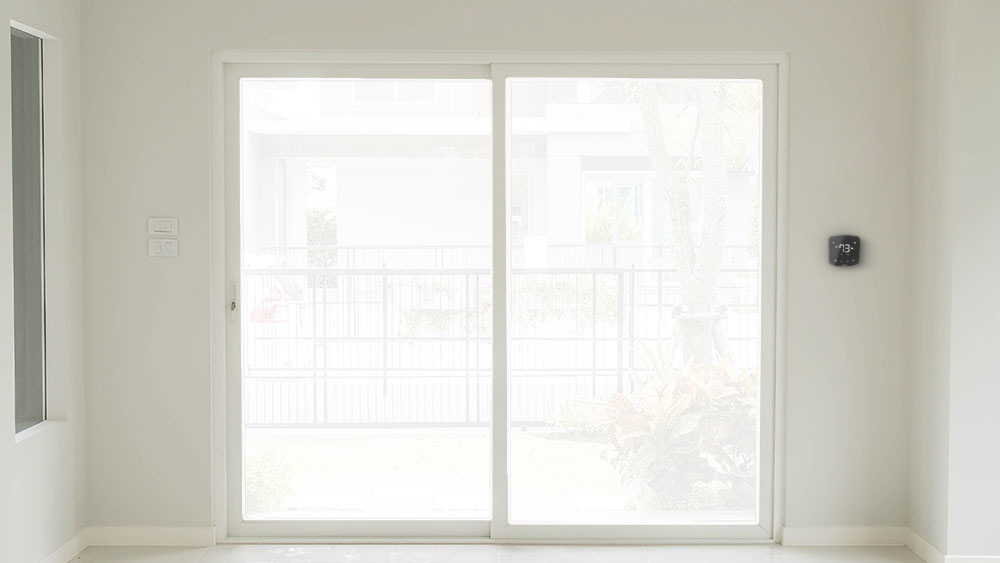 If you are not a fan of heavy curtains, another very affordable and easy option to cover your windows is window films. These films are best for areas with warmer climates or where summer is unbearable.
Window films are mainly two types – Tinted films can change the color of sunlight entering the room. On the other hand, reflective films have mirror-like finishing and are used for heat and glare reduction. Reflective films are more effective than tinted films.
Tinted windows coupled with heavy curtains can prove beneficial in maintaining a pleasant temperature at home. Your air conditioner works hard to cool your room, and the glaring sunlight can increase the pressure causing it to work continuously to maintain a pleasant temperature. Limiting sunlight will prevent the extra load helping you maintain a desirable temperature and saving money on air conditioning.
4. Block Out the Heat With Solar Screens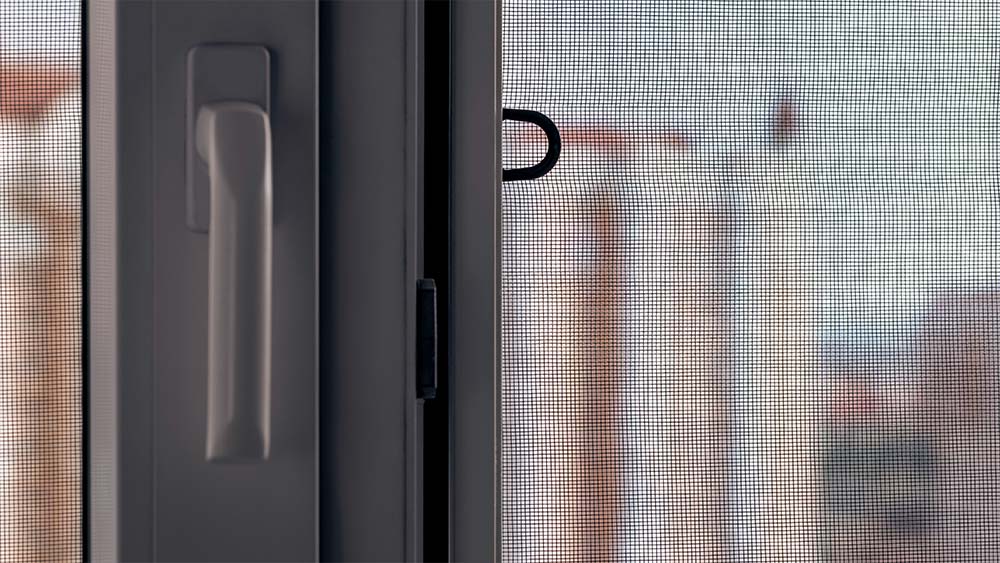 Normally, standard mesh screens are installed outside windows to keep out insects. However, they also provide shade! The best alternative for a mesh screen is a solar screen. These consist of a mesh that has a polyester weave. Moreover, these can block up to 70% of heat, thus reducing heat transfer.
You can easily get this screen from home improvement stores. Since the density of solar screens varies, always choose a screen that does not block out too much sunlight. While selecting the screen, carefully check the screen density. Blocking out too much light can also lead to increased use of electricity, especially when winter arises.
5. Choose Your Lighting Wisely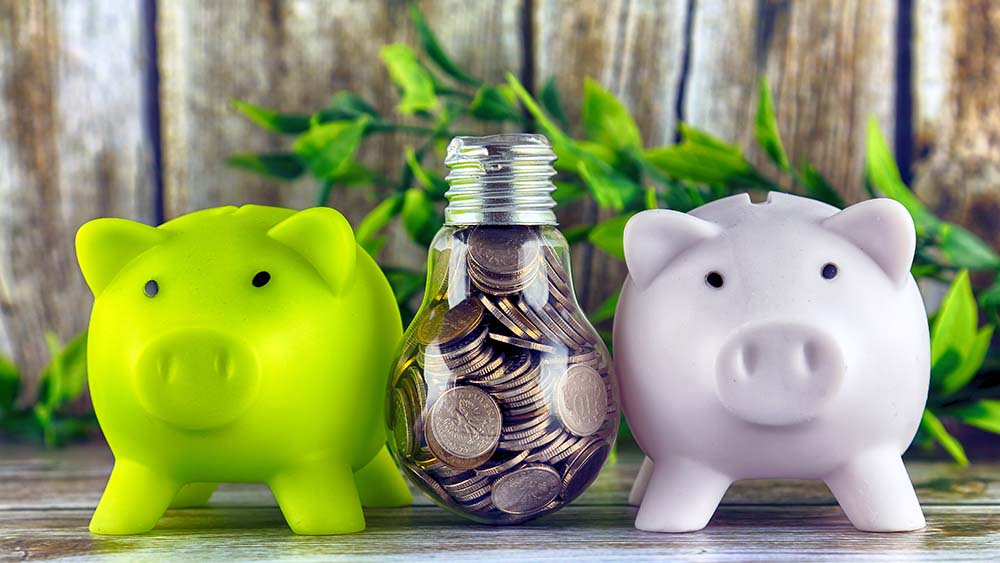 Lighting is one major consideration when planning how to save money on air conditioning. Do you still have incandescent and halogen bulbs installed in your home? If yes, then you need to swap these with LED bulbs. Incandescent and halogen emit more heat than LED bulbs, resulting in an increased temperature at home.
Incandescent bulbs release 90% of their energy as heat. They not only emit heat but also take up more electricity than LED bulbs. Change your lighting this summer and cut down on electricity bills. LED bulbs help you save energy and emit less heat.
6. Increase Circulation With Ceiling Fans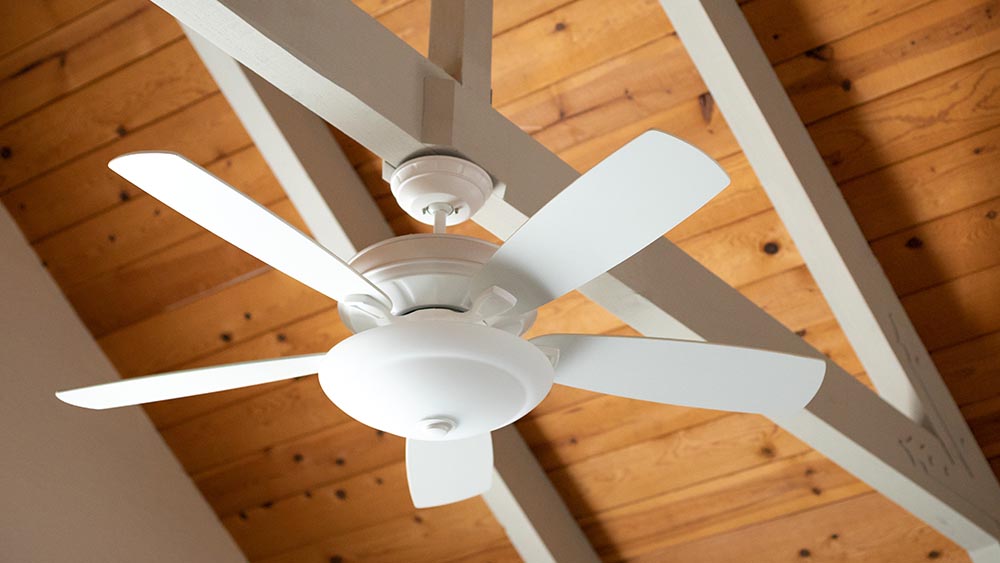 Some days, your house feels extremely stuffy, and there is an urge to blast the temperature of your air conditioning. Turn on your ceiling fan on such a day and try to minimize the air conditioner usage. Ceiling fans circulate cool air and take the burden off your air conditioner.
While an extremely cool temperature setting will eat away your bills, coupling your AC with a ceiling fan will minimize them. They are an important consideration when wondering how to save money on air conditioning.
You can also consider using smart fans to regulate room temperatures. These fans can also work alongside your air conditioner. By keeping the AC at minimal speed and saving energy, the fans can smartly pick up room conditions and work to maintain the best temperature.
These fans cost less than air conditioners, plus they consume a lot less electricity, slashing your bills in summer. It is always a great idea to have ceiling fans as a backup. Please make the most out of your ceiling fans and install them at places that can help blow cool air around the house.
For more information, we also have a great read on fans vs. air conditioners.
7. Allow For Ventilation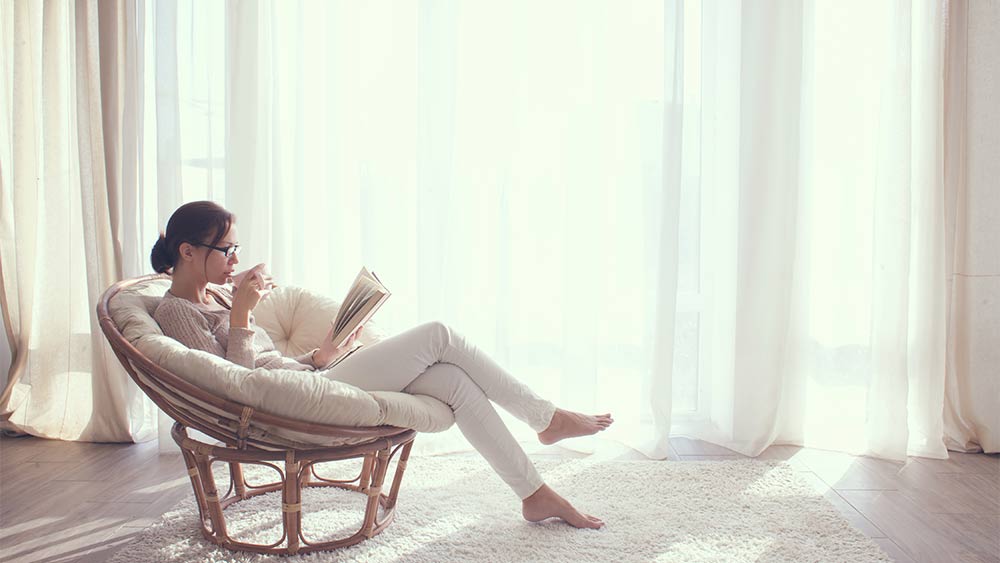 An energy-efficient house is mostly tightly sealed, and there is little to no room for ventilation. The house needs to be ventilated in a controlled manner to maintain the desired temperature and keep fresh air coming in. Moreover, an efficient ventilation system helps you to get rid of moisture and heat, etc.
The heat released by household appliances or other electronic devices builds up to raise the temperature of your home. At night when the temperature is cool, turn off your air conditioner and open the windows. As a result, the wind will naturally ventilate your home by entering and leaving through the windows. Ceiling fans can come in handy to facilitate the ventilation process. This trick would help you save energy on AC bills as heat will naturally be allowed to escape.
8. Make Sure the AC Is Installed at the Correct Location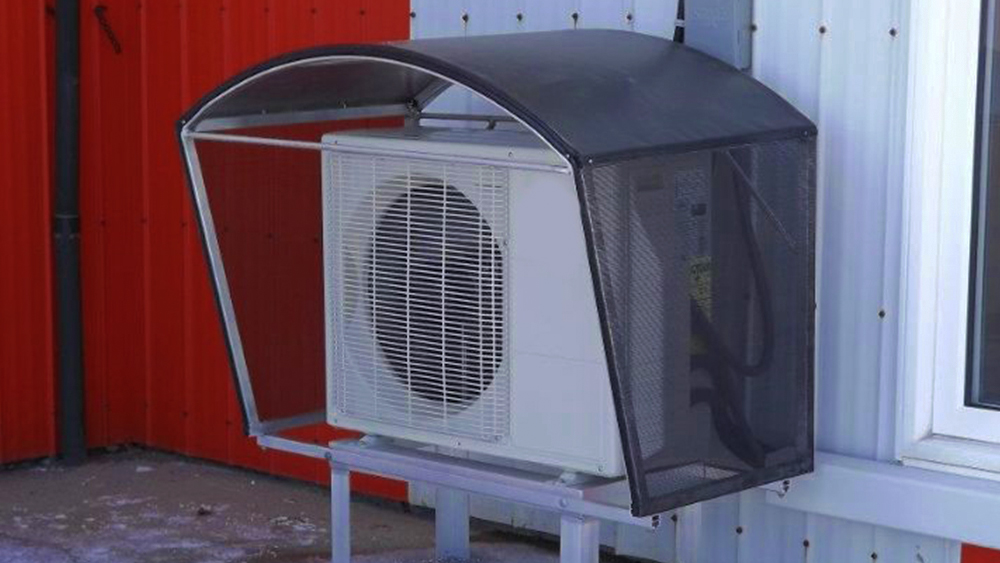 While installing an air conditioner, location is an important consideration. Ensure that your AC condenser is located under a shade and has enough space to dispose of heat. If your air conditioner is located at a place where it is in direct contact with the sun, it is wise to change the location as soon as possible or hide it under a shade to save money on AC costs this summer.
Also, don't cover the air conditioner with a lot of leaves and shrubs. Likewise, try keeping the debris and dirt away from the base of your air conditioner. Choosing the right location for your air conditioner will increase its efficiency. Moreover, it will help you save money on AC bills.
9. Keep the AC Temperature Low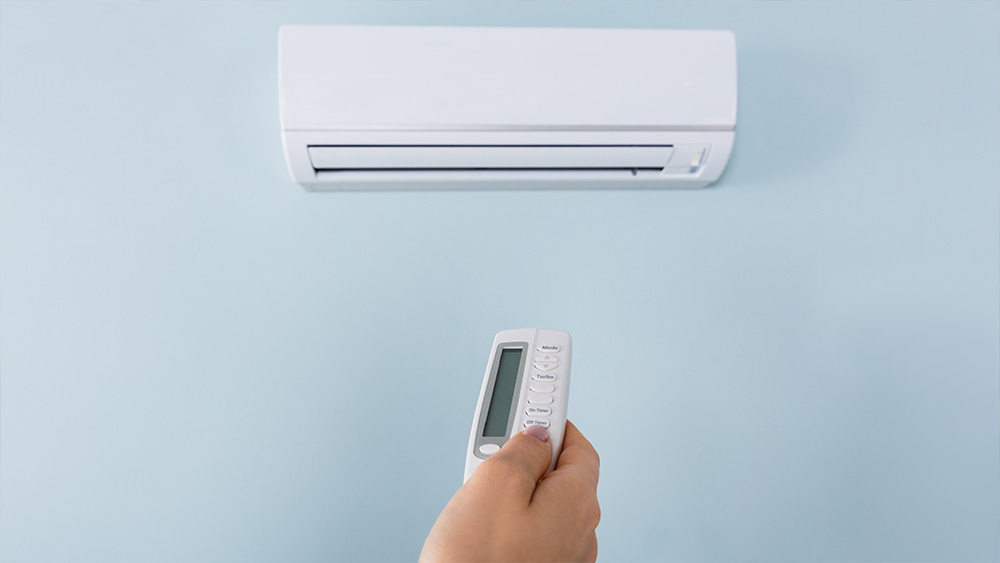 During the night, the temperature is relatively cooler than daytime. Try keeping your AC's temperature low during the night to save money on your air conditioning in summer. You can also use a smart AC controller or a programmable thermostat to set a temperature range for the night. It would help you maintain the temperature within a set range for a happy, relaxed slumber.
Here is a guide on the best AC temperature for sleeping.
During the day, you can either keep your air conditioning on full blast (not recommended), or you can maintain a comfortable temperature throughout the day. The best way to save money on air conditioning is to use your AC moderately. Some AC's also come with energy-saving modes such as eco or run-on auto. These modes can be quite beneficial to maintain a low, steady, comfy temperature.
10. Stay up to Date With AC Maintenance
Statistics show that air conditioners cost U.S. homeowners 29 billion dollars every year. One of the most important things to do when summer starts is to schedule regular maintenance for your air conditioner. Due to regular tune-ups, the life of air conditioners can greatly improve. Moreover, regular maintenance is very important to keep it running in top-notch condition. If your AC is suffering due to any reason, it will need to work harder and use more electricity! Stay alert for signs that indicate the necessity for AC tune-ups.
It is necessary to get your AC checked by a professional at the start of the season because a faulty HVAC system can draw up more energy than usual, resulting in higher electricity bills. Most importantly, keep a check on your air filter. If clogged, this can cause the AC to work much harder than needed.
11. Replace Old Air Conditioning Systems
Air conditioners usually last for 15-20 years. After this period, there are chances that old air conditioners will only add up to your energy bills. Not only energy bills but the maintenance will cost more money, and it will add up to be an amount that might be heavy on your pocket. It is always a good idea to replace your air conditioner when it has lived its life span. It is advised to get an Energy Star compatible air conditioner with a SEER rating of around 14.5. The higher the SEER rating, the more is the saving.
12. Unplug Electronic Devices Not in Use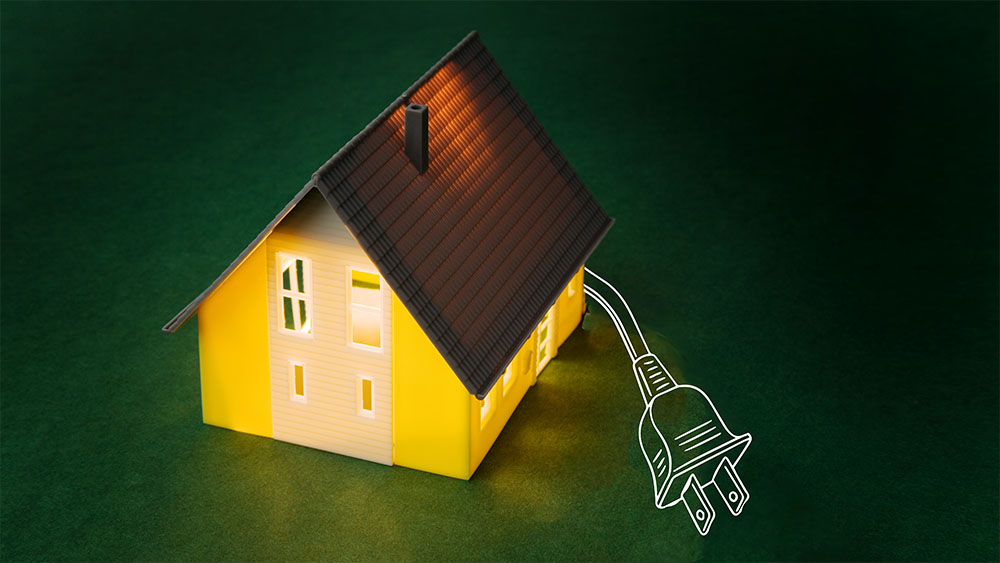 Household appliances and other electronic devices are an essential part of our daily lives. These devices not only use electricity but also generate heat. The generated heat can raise the temperature of your home, leading to increased use of air conditioning.
When these devices are not in use, they keep drawing a trickle of heat-producing current. This current also raises the temperature of your home. It is better to unplug these devices when they are not used to keep the temperature as cool as possible.
Read our 101 energy-saving tips that will help you save money all year long!
13. Minimize the Use of Stoves
It is better to use a microwave for cooking food or fire up a grill in your backyard during hot spells. You can also start eating fruits, salads, or sandwiches since they do not require a stove to be cooked. Moreover, you can always use the exhaust fan of your kitchen during cooking to dissipate the heat.
14. Keep Outdoor Paint Light
Did you know that the outdoor paint of your house affects the temperature inside? Dull and dark colors end up absorbing 70-90% sunlight. This absorbed energy has a significant effect on the temperature indoors. On the contrary, light-colored paint helps to reflect the heat.
It is suggested to choose light, cool, or pastel paints for your home to keep your home cool. Cooler colors block solar radiation. As a result, this trick would help you naturally cool your home and cut down on AC costs. This is one of the best ways to save money on AC that homeowners usually forget to consider! 
15. Plant Trees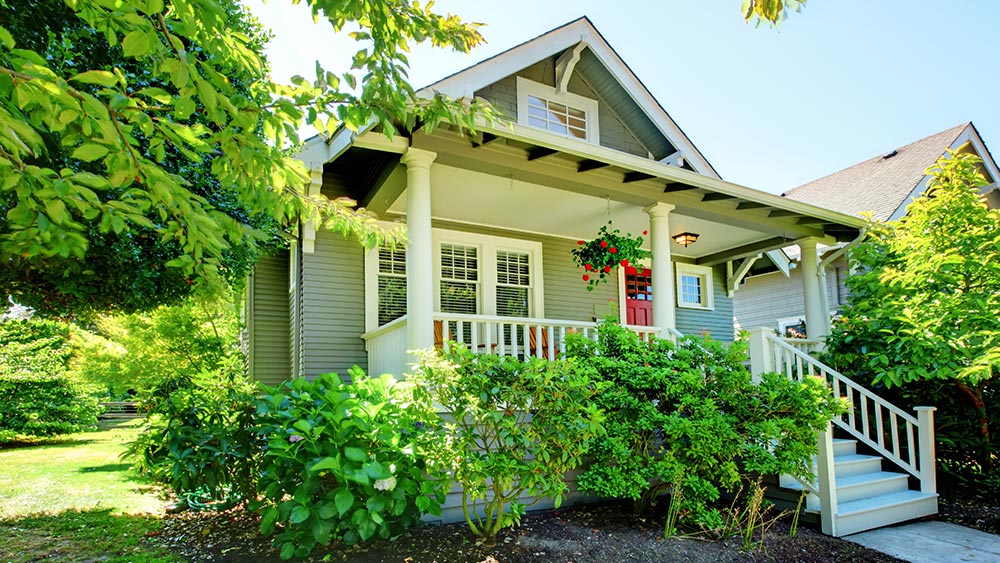 It might sound like a cliché that you get to hear every day, but planting trees around your house helps you save money on AC bills. Trees block out the sunlight and keep your home cool! You can also plant a leafy tree as a shade for your air conditioner to increase your air conditioning unit's efficiency.
Trees not only help you save money but planting trees is an eco-friendly step that would benefit the environment in general.  Likewise, covering your AC with a tree can increase your AC's efficiency and is probably one of the best ways to save money on AC bills. Just make sure the leaves are distant and do not obstruct any airflow from your outdoor unit.
With these useful and easily doable tips on saving money on air conditioning, we hope that your bills stay within budget! It is very difficult to save money on AC costs in summer, but these tips will help you take a big chunk out of your bill without suffering!