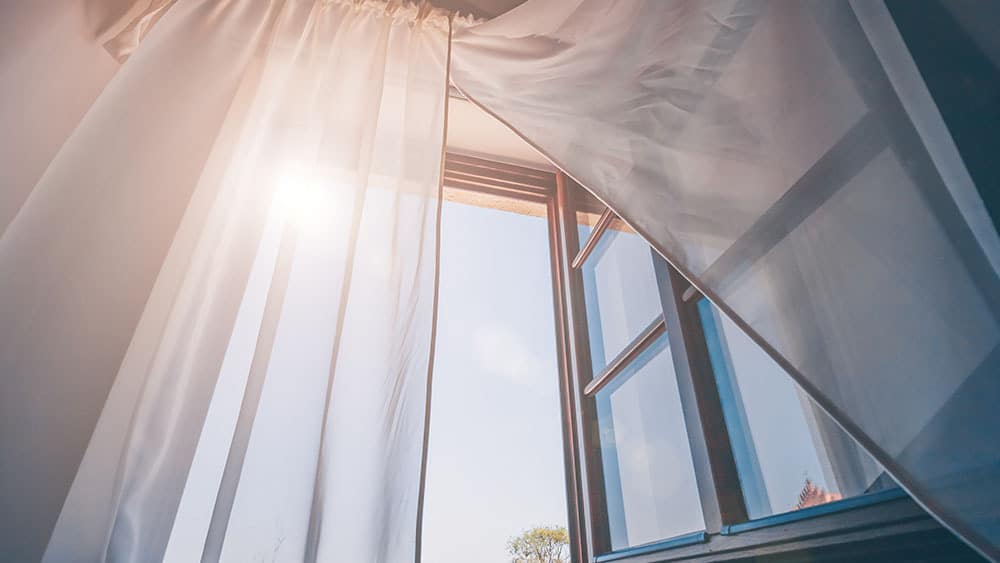 Indoor air quality is crucial for your health because you spend more than 90% of your time in an enclosed space. Let us explore the importance of indoor air quality.
Your indoor environment may not be highly polluted, still, a small amount of pollution indoors can pose significant health-related risks, especially during the ongoing Covid-19 pandemic troubles.
It all starts with the available ventilation. If the amount of fresh air entering your home is too little, pollutants start gathering up with no space to exit, which can cause health and comfort issues.
Home ventilation is all about cool, breezy air coming into your house and stale air being taken out. So, it plays a big part in improving your home's air quality.
Germany's Chancellor Angela Merkel has stated that ventilation "could be one of the least expensive and most effective measures to stop the propagation of the pandemic."
Home ventilation is not just about opening doors and windows; there's much more to it, which is crucial for you to learn, especially when the coronavirus risk is still lurking around.
Types of Home Ventilation
Natural ventilation is the easiest and most popular type of ventilation; however, it may not be enough in some cases. Let's look into the three major types of ventilation: natural, spot, and whole-house ventilation, divided into various subcategories to help you choose the best option for your home.
1. Natural Ventilation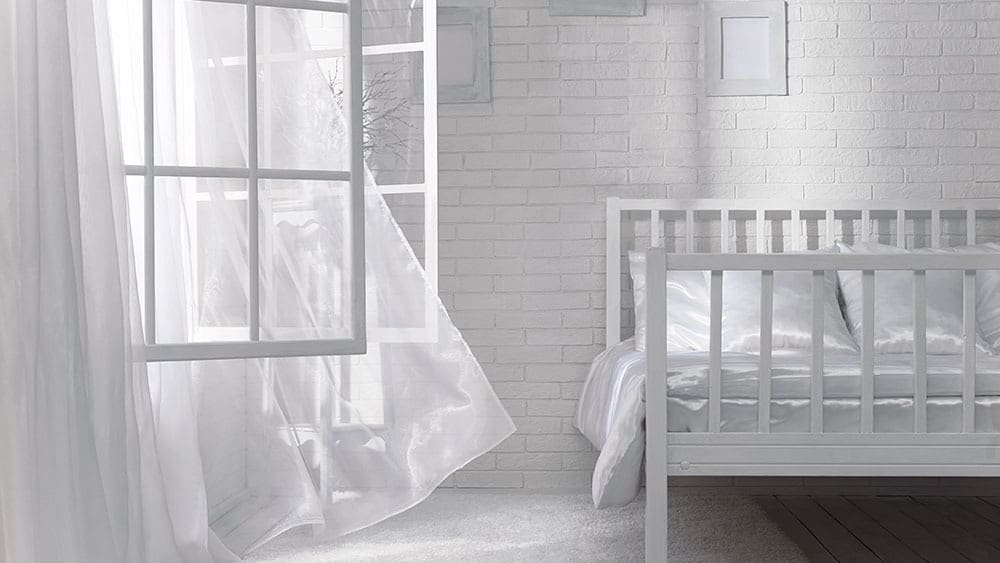 As the name suggests, natural ventilation occurs without artificial equipment and relies on wind to create air movement inside and outside your house. This natural air movement can occur through windows, open doors, and any openings such as pet doors.
Natural ventilation works even if the wind blows against the direction of your home. In this scenario, the air is forced into your windows on the side facing the wind, while a vacuum effect draws air out of your windows.
Cielo Smart AC Controllers
Your best choice to make any mini-split, window,
or portable AC smart. Enhance your comfort and savings.
Shop Now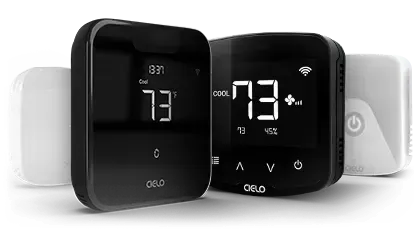 This ventilation also works by 'chimney effect.' When cool air enters a home on the first floor or the basement, it rises after absorbing heat and escapes from the upper portion's windows.
The downside of utilizing natural ventilation is that it's unreliable. It cannot ventilate your home evenly at all times, especially if you seal the openings to save energy when heating or cooling. This method also relies heavily on the outside temperature, which makes it untrustworthy during extreme weather conditions. For instance, during windy weather, a house that is not properly insulated will be getting a lot of air, but it won't be easy to heat or cool. And on a dry, windless day, you won't be getting any fresh air.
Furthermore, due to the large area provided by doors and windows, this method can also bring in outdoor air pollutants and create drafts that might be uncomfortable. Other ways to naturally ventilate your homes, like a tickle and stack ventilation, have been devised to combat this.
Trickle Ventilation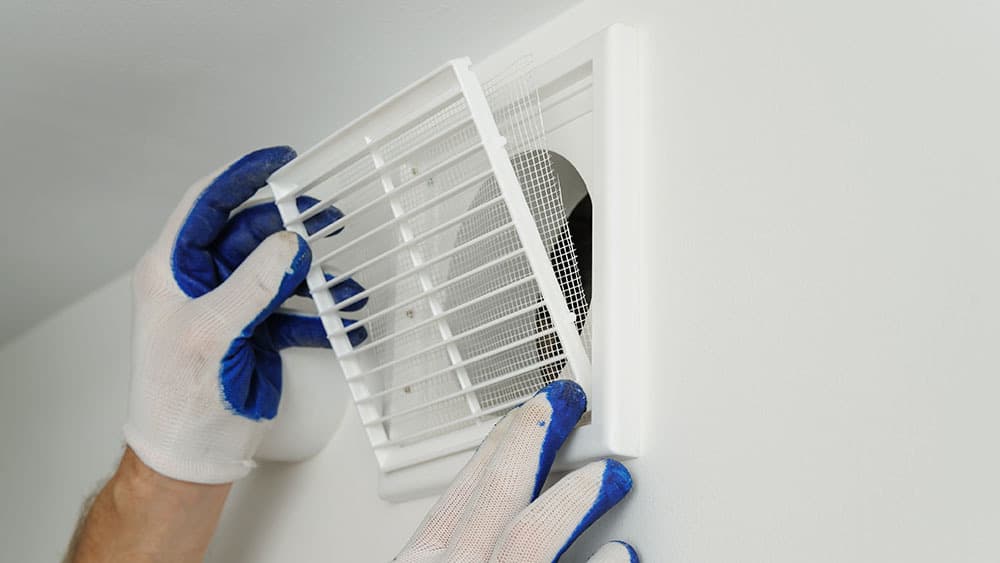 This type of natural ventilation uses small vents above the windows or openings to allow for air exchange. This reduces the number of air pollutants coming in and also minimizes drafts.
Stack Ventilation
This method uses two types of vents; one at the lower level of your house to let the fresh air in, and one at the roof to remove the stale, warm atmosphere. Fresh air enters your house, and stale air exits with the chimney or stack effect.
2. Spot Ventilation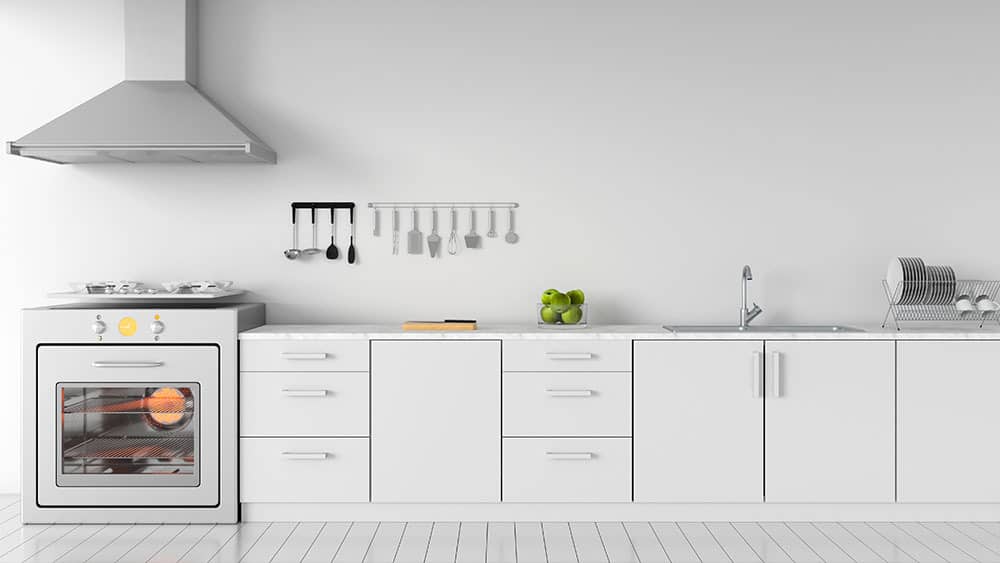 This type of mechanical ventilation does not cover a wide range of areas and works only at one spot. It removes moisture and pollutants at its source. The exhaust fans, commonly used in our bathrooms to remove moisture after a shower and in the kitchen while cooking, are examples of spot ventilation. Spot ventilation offers more controlled ventilation than natural ventilation, but the airflow is not enough to ensure whole-house ventilation. 
When using this method, one thing to keep in mind is not to let the exhaust fans run for too long. After a specific time, they will let in more air pollutants than they remove, essentially canceling out the primary purpose of home ventilation.
3. Whole-House Ventilation
In contrast to natural ventilation, a whole-house ventilation system provides controlled ventilation in which the airflow is uniformly distributed all over the house. This is an essential part of modern housing.
Whole-house ventilation may be exhaust-only, supply ventilation, or a balanced system that includes both exhaust and fresh air intake components. It consists of numerous ducts and vents spread throughout the house.
Let's take a look at the list of different whole-house ventilation systems:
Exhaust Ventilation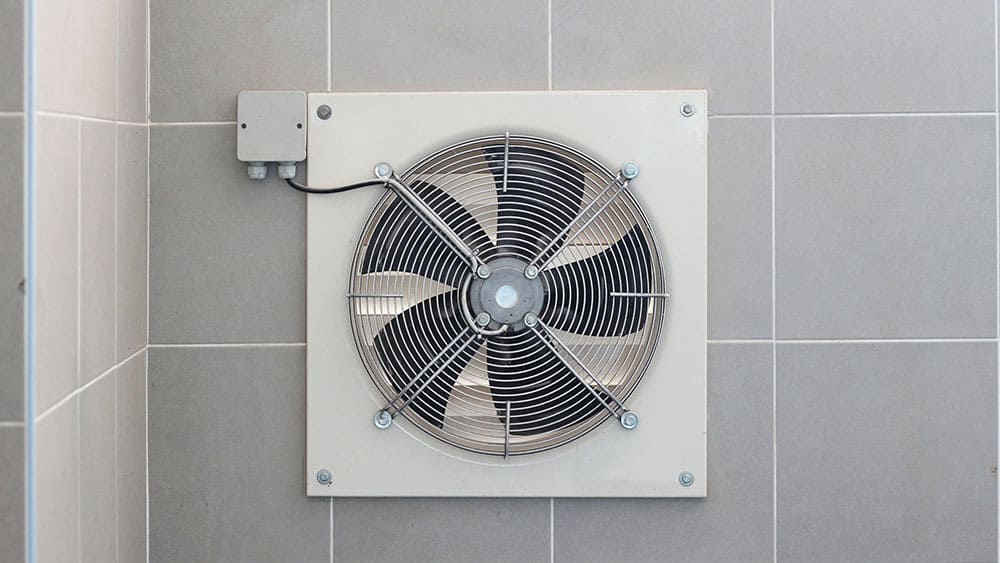 The exhaust ventilation system works by the depressurization method. This system uses exhaust fans, which bring in the air only through vents creating negative pressure. This negative pressure causes your house to pull in the air via cracks and gaps.
For installing this system, you need a fan connected to an exhaust point in your house. It can be an exhaust fan in your bathroom or kitchen. 
There are central exhaust systems that use a fan and a ventilation unit installed at the basement or attic for complete air-tight houses, which pulls air using ducts from rooms and then exhausts it outside.
Exhaust ventilation can become dangerous when it starts drawing in harmful gases and pollutants from crawl spaces, furnaces, or water heaters. Fireplaces and dryers also work by depressurization, and when they work in conjunction with the exhaust system, more pollutants or combustion gases are drawn in.
Moreover, it is only suited for cold areas. In hot, humid climates, depressurization can draw moist air into the building wall cavities, where it can condense and damage the building.
This method can also make your HVAC unit work harder as it does not remove moisture and, hence, contributes to high energy bills.
Supply Ventilation
Supply ventilation, on the other hand, works by pressurization. It forces the outside air into your home.
The supply system requires a fan and ducts connected to different rooms to function. Just like the exhaust system, it is also inexpensive to install. The supply system can also rely on your HVAC ductwork to exchange air.
In supply ventilation, the air is getting filtered before entering the house. Due to its pressurization method, there is less chance of pollutants entering your home. It also minimizes the back-drafting of combustion gases from fireplaces.
This system works best in hot climates. In colder climates, it can cause warm indoor air to leak through wall and ceiling openings in cold climates due to the pressurization process, thus reducing the room temperature.
Balanced Ventilation
Balanced ventilation ensures that there remains a balance of fresh air entering and stale air leaving the house. It works by using two fans and two ducts; one fan and duct removes stale air, and the other brings in the fresh air.
You can achieve balanced ventilation using your ducted HVAC unit, which uses ducts and fans to exchange airflow, or you can install exhaust vents in rooms that are mostly occupied in your house.
You can also use equipment like a heat recovery ventilator (HRV) and an energy recovery ventilator. (ERV). A balanced ventilation system is comparatively more expensive to install and maintain than a supply or exhaust system.
Energy Recovery Ventilation (ERV)
Energy recovery ventilation works in a controlled environment. It utilizes the energy contained in the exhausted air to condition the incoming, outdoor air. In winters, it mixes heat from the warm indoors with the cool incoming air, and in summers, it cools down the warm incoming air. This method helps prevent energy loss, thus reducing electricity bills.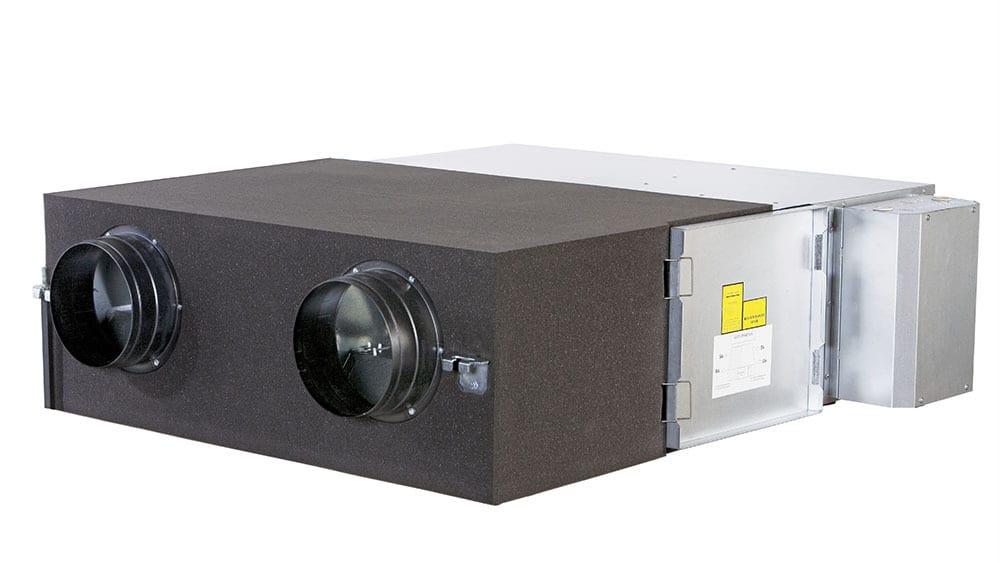 There are two types of energy recovery systems:
Heat-recovery ventilators (HRV) extract heat from the air going outdoors in winter and transfer it to the incoming air, maintaining the warmth and ensuring air circulation.
Energy recovery ventilators (ERV) essentially does the same job, but it also transfers humidity. In summers, it moves moisture from the incoming air to the stale air going out, which can help control the humidity levels. In winters, the humidity is extracted from the exhaust air and is provided to the less humid incoming air.
This system works best when the weather gets extreme in summers and winters and where electricity bills get relatively high. It can recover 70% to 80% energy on average from the existing air and deliver that energy to the incoming air.
This does come at a high cost, though. Energy recovery ventilation systems are generally more expensive to install than other types of whole-house ventilation.
What Type of Home Ventilation Should You Go For?
The type of ventilation you should utilize depends on the climate of your area. The chart below will give you an idea of the kind of ventilation suitable for different conditions.
| | |
| --- | --- |
| Natural Ventilation | It works best in areas that get regular breezes and where nights are considerably cooler. |
| Exhaust or Spot Ventilation | It works quite well for colder climates. |
| Supply Ventilation | Works best for hot or mixed climates. It can cause moisture build-up in colder climates. |
| Balanced Ventilation | It can be utilized in any kind of climate. |
| Energy-Recovery Ventilation | This system works best in areas that get extreme summers and winters. |
Home Ventilation & HVAC: What's the Connection?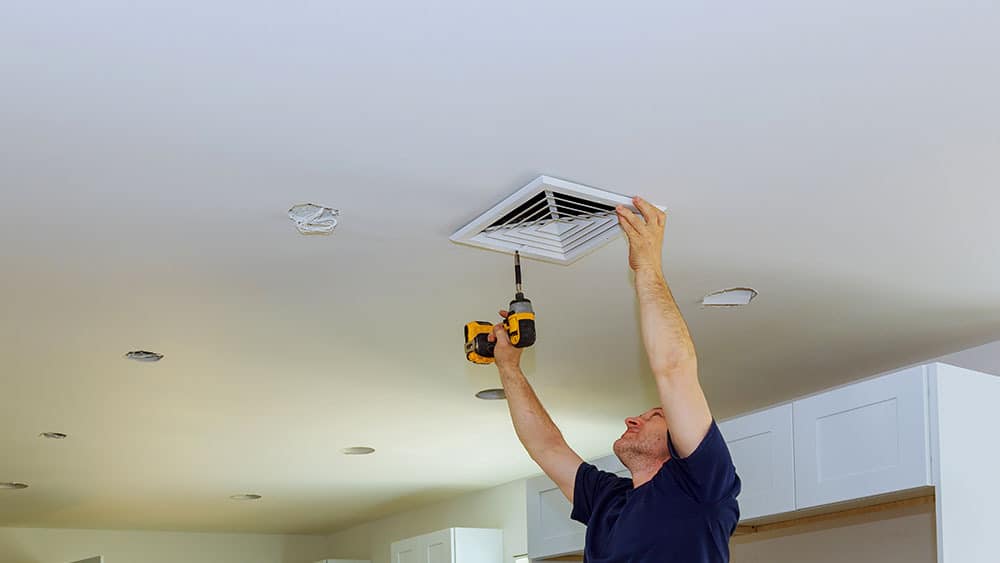 You might have figured out the connection between your HVAC unit and home ventilation, but if you haven't, the 'V' in HVAC stands for ventilation.
Basically, your HVAC system consists of heating, ventilating, and air conditioning systems that work together to provide you a comfortable environment.
Maintaining your home's air quality is an integral function of your HVAC unit.
A central ducted air conditioner uses two types of vents to ensure balanced air circulation throughout your home. It uses supply vents and returns vents. Supply vents are easily recognizable – when you put your hands underneath the air conditioner and feel the cold/hot air that is coming from supply vents.
On the other hand, return vents are used to suck the air out of your house.
The air that is to be brought in is first filtered – dust and allergens are removed and sent for cooling and heating. In this process, the excess moisture is taken out. Return vents, on the other hand, include filters that remove dust and toxins. Once filtered and cooled/heated, the air conditioner blows the air out through supply vents, and the cycle repeats.
So, through this whole process, your HVAC plays an essential role in home ventilation.
5 Ways to Improve Home Ventilation During and After COVID-19
1. Let the Fresh Air In
Open doors and windows to bring in the fresh air. Open multiple windows/doors at the opposite ends of your house for proper ventilation.
The Centers for Disease Control and Prevention (CDC) recommends opening windows to slow coronavirus transmission.
2. Use Fans to Boost Air Quality
Place a pedestal fan close to an open window. This method blows the air outside, thus helping in removing pollutants from your home.
If you are not keen on opening windows, you can use ceiling fans. It helps with air circulation even with closed windows.
Moreover, you can also use exhaust fans in bathrooms and kitchens as they remove the stale air from your home environment.
Note: In closed spaces, when several people are present, the use of fans for air circulation/cooling is not advised as air from fans blowing from one person directly at another increases the spread of airborne germs.
3. Run Your HVAC Fan Continuously
When you have visitors over, set the fan to 'on' instead of 'auto' as this forces it to run continuously, helping with air circulation.
4. Use Pleated Air Filters
For your HVAC systems, use pleated air filters. These filters are woven tightly and have a larger surface area that provides enhanced airflow and effective air cleaning. They can trap dust, mites, pet dander, and debris. You can also consider HEPA filters if you prefer added protection.
5. Decrease Occupancy Where Ventilation Cannot Be Increased
If you have asthma patients in your house whose symptoms can be triggered through allergens coming out of a wide-open window, give them a spare room or decrease occupancy if a separate area cannot be provided to ensure that air quality does not deteriorate.
Dos & Don'ts of Home Ventilation
1. Ventilate Your Attic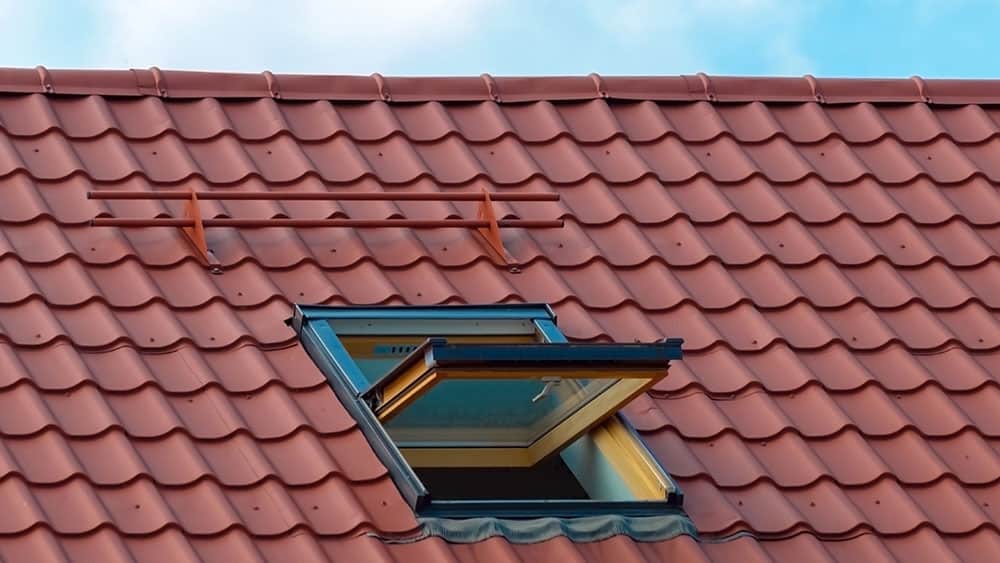 Moisture and heat often build up in the attic, causing mold and fungus issues. Using fans and roof vents can help prevent these issues.
2. Do Use Exterior Vents With Your Exhaust Fans
If your exhaust fans have vents anywhere other than the outside of the home, they're not really removing moisture – they are just circulating it. Update your exhaust fans to remove the air out of the house properly.
3. Let Your Exhaust Fan Run Long Enough
Let your exhaust fan run for 15 minutes or slightly longer after a shower. Turning it off immediately won't give it enough time to remove moisture.
4. Do Not Over Vent Your Attic
Too much ventilation can disrupt the insulation system of your attic and can also damage its roof. A high number of roof vents can also cause blowouts during a hurricane.
To determine how much ventilation the attic requires, keep in mind that for every 300 square feet of ceiling space, it needs 1 square foot of ventilation.
5. Do Not Use Exhaust Fans in Conjunction With Fireplaces
Fireplaces increase negative pressure by pulling air out of the house. When you use exhaust fans while the fireplace is operating, it increases that negative pressure and can cause chimney black drafting. This occurs when air is forcefully drawn back down into the chimney, bringing combustion gases into the house.
6. Do Not Keep Firewood Inside Your House
Firewood is full of nutrients that molds need to thrive. Molds can negatively impact your home's indoor quality, so it's best not to store firewood indoors. If there isn't another storage area available, make sure to dry before stacking them properly.
In addition to purifying your house's indoor air, ventilation also provides an effective cooling strategy that helps reduce your air conditioner's load and bring down the cost of your energy bills. So, what are you waiting for? Go and make a plan to improve the home ventilation system and enjoy the best suited indoor conditions!