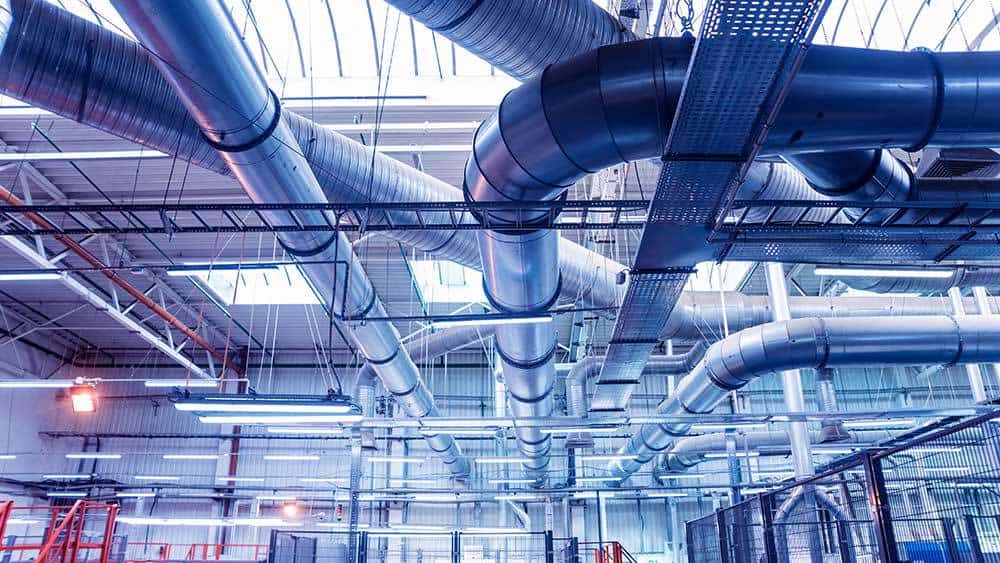 HVAC (heating, ventilation, and air conditioning) systems are the most common and crucial part of almost every commercial building. In case of an HVAC-related fault, the entire building will have fluctuating temperatures, making everyone inside either feel too hot or cold, depending on the outside weather. Therefore, it is imperative to keep the HVAC maintenance in check on a regular basis.
As it is said, "Prevention is always better than a cure" this does apply to the HVAC systems as well. But if you are confronted with an HVAC problem, then there is nothing to worry about. This guide has all the HVAC maintenance tips for business owners. 
Keep Your HVAC in Top-Notch Condition
Replace AC Filters Regularly
This is one of the simplest methods of maintaining an HVAC system. The air filter keeps the air clean whenever it blows a warm or cold breeze. The air that gets blown into the HVAC ducts is usually riddled with dust and other harmful bacteria.
Aside from preventing harmful bacteria from getting inside the building, it also makes the HVAC work twice as hard. The harder the HVAC works, the more power it consumes to maintain the temperature. These tiny particles can clog up the filters, causing them to get dirty and prevent clean air from passing through. Usually, commercial buildings need to clean out their HVAC filters at least once a month. 
Schedule HVAC Maintenance
Aside from cleaning out the air filters, it's essential to have the entire HVAC system checked by a professional HVAC contractor. The HVAC systems found in buildings are larger than your usual air conditioner at home. The entire HVAC system may need more than one contractor due to its large size, and many areas need checking.
HVAC maintenance includes a thorough inspection of the whole system. They look for different kinds of issues before turning into a bigger problem, such as worn-out or loose parts. Another benefit of doing scheduled maintenance is that it can significantly reduce energy bills, ensuring your business can save money. 
Inspecting Heating-Specific Systems
An HVAC can provide both cooling and heating properties, and there are a few heating elements that need to get checked thoroughly: 
Gas pressure
Burner combustion 
Gas or oil connections 
Heat exchanger
In case the connections malfunction, there's a high probability of causing extensive damage to the entire building and danger to employees. HVAC specialists will check the heat exchanger's condition, make sure the burner is clean and working correctly, and have no cracks. To ensure the heat exchange is of top-quality, business owners have to schedule an HVAC tune-up and maintenance before using the heater to prevent any severe issues. 
Calibrate Your Thermostat Correctly
Another efficient method in preserving your HVAC is to regulate a suitable temperature inside the office through the thermostat. For ductless units you can use smart AC controllers. You need to adjust the heating settings to match the weather outside or when the office has staff. If there's no one inside the office, you should schedule the heater settings to lower temperatures. Using a smart controller, you can set temperature-based triggers to automate your indoor environment, ensuring maximum comfort for both staff and customers.
Investing in a Newer and Better HVAC System
Several commercial buildings have outdated HVAC systems. Even though they're still operating, there's a possibility that there are underlying issues within the system. It's best to replace the building's HVAC system when it's already more than 15 years old. Here are a few indications you should look out for in an old HVAC system:
Irregular heating distribution
Frequent repairs 
Noisy unit
If your customers put the ideal temperature on their top priority list, then you should always keep your HVAC systems maintenance under observation. If you want to determine whether above mentioned issues are present, you need to contact HVAC contractors to look for them. To ensure they get the job done more comfortably, the building should have HVAC access doors.
In case you are using ductless units, using Cielo smart AC controllers, you can control your business's air conditioning from anywhere, anytime, through your smartphone. Get to know the AC filter status, timelines of actions, usage history, and more with just a click. Enjoy the ultimate comfort of smart heating and cooling with greater energy savings.
Follow all these HVAC maintenance tips and enjoy a perfect climate all year long without any worries!