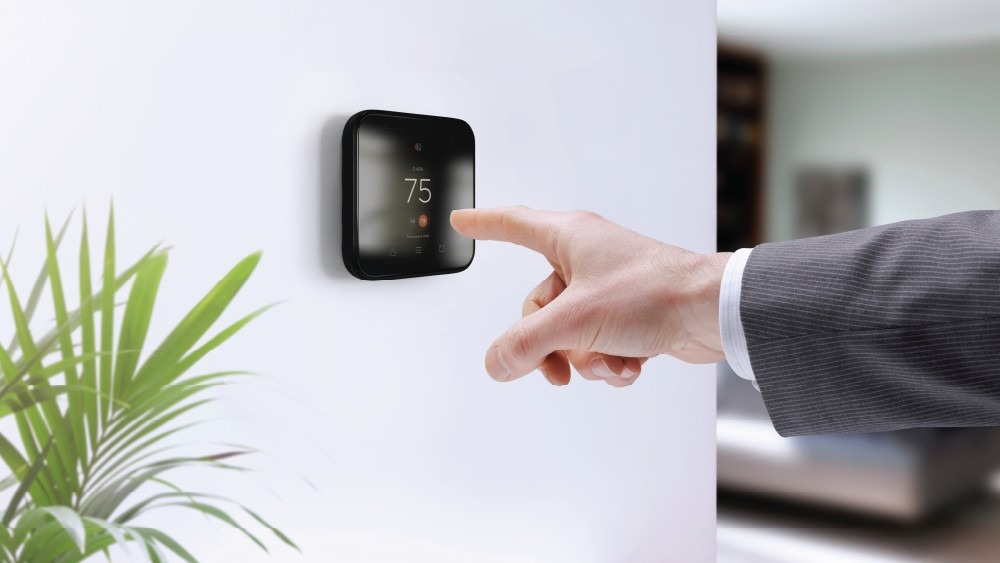 With daily outdoor temperature swings, adjusting your home temperature can get tricky. A setting that is too hot or too cold can be very uncomfortable, and drastic adjustments can result in an unwelcome surprise on your energy bill. The key is to crack the setting that strikes a balance between comfort and energy efficiency.
With simple adjustments of your thermostat settings, you can maximize energy efficiency without sacrificing a perfect home environment during winter or summer.
This article highlights your go-to energy-efficient thermostat settings for every season to help you tackle the rising energy costs while staying comfortable at all times.
Is It More Efficient to Maintain a Constant Temperature or Adjust Your Thermostat Throughout the Day?
There are two scenarios when it comes to heating or cooling your home – either you maintain a constant thermostat temperature at all times, or you adjust it throughout the day depending on various factors. While some believe the first is the ultimate energy-saving mechanism, some argue it's the second. There is only one correct answer here.
Maintaining a Constant Temperature
The first perspective states that your HVAC unit needs to work harder as it takes more energy to change the room temperature from heat to cool or vice versa than it takes to maintain the same temperature. As your target temperature nears, it is quite easy for your heat pump or air conditioner to easily maintain this temperature. And therefore, to maintain a constant temperature, you should leave your thermostat at your preferred settings even when away from home.
Adjusting the Thermostat Temperature as Needed
The second point of view asserts that turning your heating or cooling off, or turning back the thermostat from usual settings when not needed, will save more energy. The reasoning behind this is that energy saved during off times will be enough to cover the costs of heating a cold house or vice versa.
To better understand which strategy can be more energy efficient, let's take a look at the heat transfer process.
Heat Transfer Process
There are a few important points we learn from science:
According to the second law of thermodynamics, heat always transfers from warmer areas to cooler areas.
According to the heat flow equation –  the greater the temperature difference, the greater the rate of heat flow. This means that it is quicker to heat a colder room (or cool down a hotter one). Factors such as insulation will affect the rate of heat flow.
As the temperature difference decreases, the rate of heat flow will also decrease. As an example, let's say your home temperature is 40, and your target temperature is 70. Your home temperature will rise to 55 much more quickly than the time it will take to rise from 55 to 70 degrees.
Is It Better to Keep the Thermostat Constant or Adjust It?
Maintaining a constant home temperature and running your HVAC all day, even when you are away for extended periods, does not ease the burden off your HVAC system. Thus, it is recommended to adjust thermostat settings as needed and better turn it off when away.
Jed Macosko, a Physics professor at Wake Forest University, helps understand this by thinking of filling a leaky cup with water. Trying to keep the cup always full to the brim makes the water leak out faster, and you waste more water. But if you let the cup leak mostly out when you don't need it full, the water will leak out of the holes more slowly. The "cup" is your home, and the "water" is the energy you are using to heat/cool the building. The energy leaks out more quickly when there is a bigger temperature difference between inside the building and outside the building. So, the "leaking" happens a lot faster when you keep the building "full" of the energy you are using to heat/cool.
Also, when it comes to air conditioners, they blow out air at a constant temperature, irrespective of your thermostat settings. Modern air conditioners featuring a two-stage system can run at both high and low speeds. The target temperature you set cannot cause an AC to deliver cold or heated air any faster. Rather, the duration your AC runs determines your home temperature. Once your unit has achieved your set temperature, it cycles on and off to maintain that temperature.
It is important to note that the SEER rating of an HVAC system determines its cooling capacity. The higher it is, the faster it will cool; however, it cannot cool any faster than its capacity. Whether your home temperature is 40 or 50, your AC will deliver the same temperature.
What This Means?
This translates to the fact that an HVAC is not saving any energy by maintaining a constant temperature all day long. Rather, it is working unnecessarily to push out air when it's not needed. Let's say, during winter, as indoor heat travels outdoors (depending on your insulation), your home temperature will drop, causing your heating to kick on repeatedly. This will consume a lot of energy.
Also, looking at the heat flow equation, since it's quicker to heat a colder room, your system can be quite efficient in heating or cooling just when needed. Utilizing smart thermostats or smart AC controllers for ductless units can help increase this efficiency. You can set up geofence or schedules, so your air conditioning only switches on when you are 15 minutes away from reaching back home – the rest of the time it's off, and voila! Savings! More advanced models can even learn your routine and make adjustments without you having to lift a finger. Here are the top reasons why smart thermostats are worth buying.
In summary, it can be best to switch off your HVAC when not needed, such as when away. For maximum efficiency, you should turn back your thermostat 7-10 degrees at least for 8 hours per day. This way, you will be able to reduce 10% on your yearly energy costs.
It's important to note that, while adjusting your thermostat saves more energy than maintaining a constant temperature at all times, this doesn't mean that you continuously, say every hour, adjust the temperature. According to Amy Wampler, CEO of Spartan Mechanical, an HVAC system, in this case, may have to work harder to adjust to changes which can require more maintenance and repairs.
Cielo Smart Thermostat
Equip your HVAC system with smart features and achieve the perfect balance between comfort & savings.
Shop Now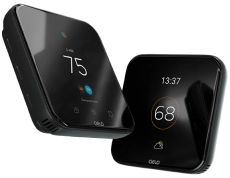 Energy-Efficient Thermostat Settings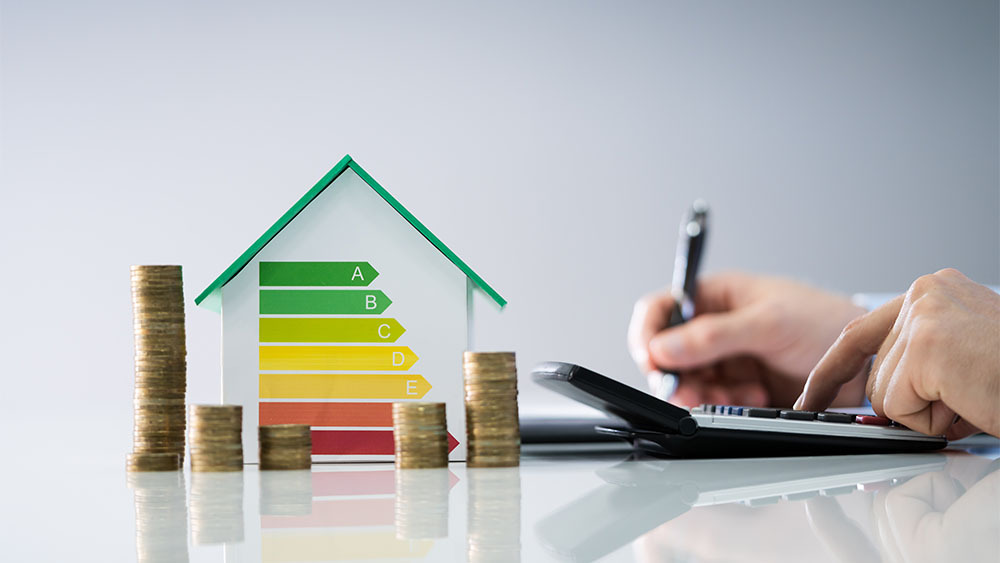 According to ENERGYSTAR, you should set your home temperature between 70 to 78 F for the highest savings. Moreover, you should keep adjusting your thermostat settings depending on if you are home or away. Here is a handy temperature setting guide for different times of the day that you can utilize as a reference.
Best Thermostat Settings When You Are Home
In winter, the ideal temperature is 68 F if you are at home. This temperature will ensure that your home environment is pleasant enough for you without making your utility bills go through the roof. At lower temperature, your home loses heat more slowly than if a higher temperature was set. This helps to retain heat for longer and reduces the amount of energy required to warm it up.
For summer, the recommended thermostat setting is 78. A higher set temperature will actually slow the flow of heat into your house, thus resulting in energy savings.
When going to sleep, it's recommended to lower the thermostat settings. A range of 60-67 is considered the optimal sleeping temperature range.
When You're Away For Short Periods
If you are stepping out, you can completely switch off your thermostat, or you can set it back 7-10 degrees from your routine settings. So if usually your home temperature is set to 68-70, you can change it to 78 when going out.
When You Are Gone For Longer Duration
If you are leaving for an extended period, like going on a vacation, turning off your HVAC will save the most energy. However, there are some concerns that should be taken into account.
If you turn off your unit completely, you may face undesirable circumstances in some cases. For example, during summer, your HVAC system is also removing humidity levels. So if the AC remains off for more than a few hours, the humidity level will start to rise, which can result in mold growth and damage to electronic items and furniture pieces. This is only likely in hot, humid climates like Florida. Here's how to stay cool in Florida summer.
Similarly, in winter, freezing temperatures can cause pipes to freeze and burst. This can lead to damage to your furniture and home appliances and can cause mold growth.
What you can do is run your unit but at a higher temperature in summer and lower in winter to protect your house without driving up the bills. The energy-efficient thermostat settings when out on vacation are 85F for summer and 55-60F for winter. Some HVAC units have a freeze protection mode, which allows your heating to run at a minimum temperature. This is a great way to prevent freezing pipes while consuming the least amount of energy. Here is a complete guide on what temperature to keep your house while on vacation.
A smart thermostat is ideal for these cases as you can monitor your live home temperature and humidity using your phone and make changes on the go. For instance, you can turn on freeze protection mode from thousands of miles away! Even if your main concern is coming home back to a perfect temperature, a smart thermostat can help. The geofencing and scheduling features can automatically switch on your air conditioning or heating when you are near your home.
Note: Never lower the temperature below 55 degrees in winter to prevent your pipes from freezing and bursting.
Maximizing Comfort & Energy Efficiency with Smart Thermostat
If you're like most people, you probably think of a thermostat as a simple device that helps regulate the temperature in your home. However, today's smart thermostats offer much more than just basic functionality. If you know the correct way, you can get the most out of these cutting-edge devices. A smart thermostat improves energy efficiency by the use of various advanced features.
Automatic Changes
One way that smart thermostats save money is by making automatic adjustments. For instance, when you are not at home, your thermostat will detect it by the use of motion sensors or by checking the location of your phone (also known as geofencing). When it senses that your house is empty, it will automatically switch to energy-saving mode.
Scheduling
Another smart thermostat feature that you can use to save energy is scheduling. You can schedule your thermostat to switch on or off at certain times during the day, depending on your routine.
User-Friendly Interface
Scheduling features have existed in programmable thermostats for decades. Still, the lack of a user-friendly interface used to make it difficult for people to take advantage of this feature. Mobile apps for smart thermostats are quite simple to use, and this is likely to translate into real-world energy savings.
Tracking Energy Consumption
Smart technology provides a wealth of information that can help you track your consumption patterns. It is easier to cut down on usage once you have a clear picture of where it is being utilized.
Remote Access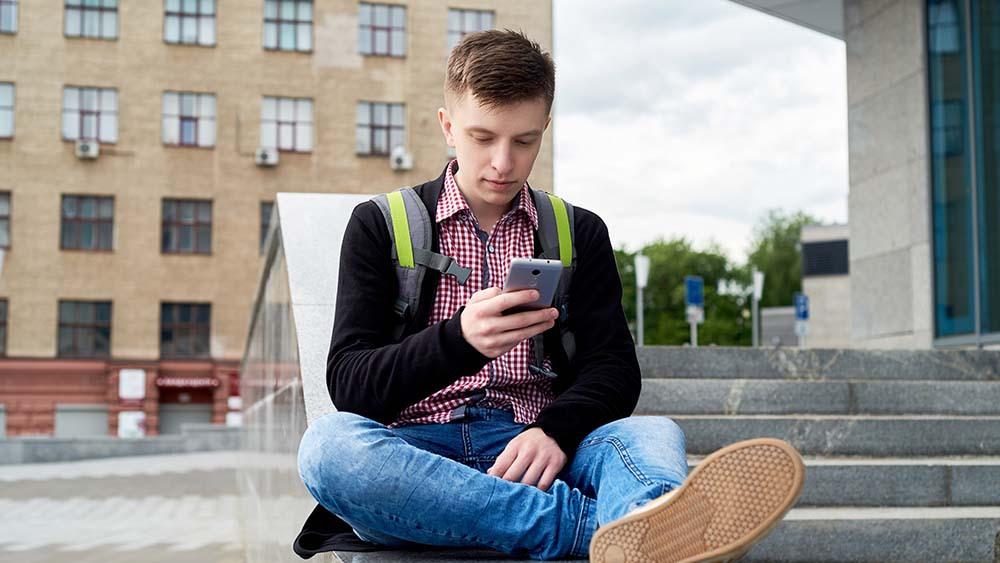 Being WiFi compatible, smart thermostats can be controlled through mobile phones and other devices, allowing users to manage their consumption and settings on the go. Next time you are not at home, and the AC is running in the lounge purposelessly, turn it off using just a tap. This can help you save on utility bills.
Related: Do Smart Thermostats Save Money?

Positioning Your Thermostat for Highest Efficiency
As thermostats sense the ambient temperature, their placement is quite important. External factors such as light, cold drafts, and heat can affect their readings. For example, if you place your thermostat near a window that receives direct sunlight, sensors will read that your room is getting warmer and will signal your AC to lower the temperature. This can cause your HVAC unit to run more frequently, leading to high AC bills.
The ideal thermostat placement is in a frequently used room, away from direct sunlight, drafty doors and windows, and places where the temperature fluctuates.
The Bottom Line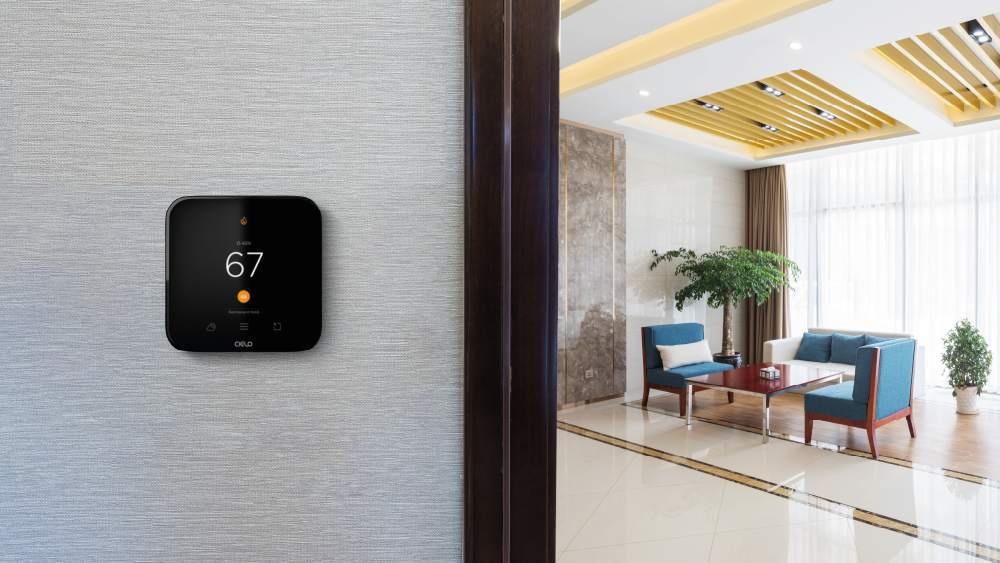 Using energy-efficient thermostat settings can save you money on your electricity bill while keeping your home comfortable. During winter, it's recommended to keep your home temperatures at 68 or lower and in summer, aim for 78. For maximum efficiency, it's better to adjust your thermostat according to the time of the day than to set it at a constant temperature. You should turn back your thermostat 7-10 degrees from the usual settings for at least 8 hours per day. This means you can adjust your thermostat before leaving for work and before going to bed each day. This can help you save up to 10% on your yearly energy costs. When away for extended periods, it is best to turn off your thermostat. The best way to do this is to use a smart thermostat, as it allows you to automate the temperature changes. You can program your thermostat to adjust the temperature at night or when you are away at work and then change it to your routine settings 15-30 minutes before you return home or wake up.