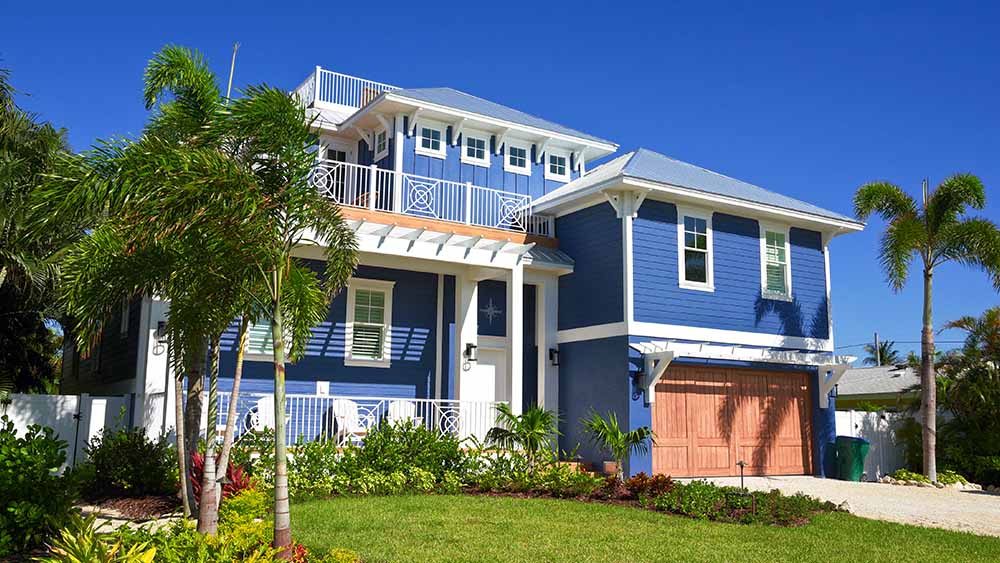 With its sunny beaches, palm trees, and tropical vibes, Florida is undoubtedly a summer paradise. However, it is also known for its oppressive heat. Florida is the hottest state in the US, with an annual temperature of 70.7° F. The state has an average of 30+ dangerous heat days each year where heat index exceeds 105° according to a report by Union of Concerned Scientists, titled "Killer Heat in the US". Over 17 million people in Florida are vulnerable to extreme heat.
When does summer start in Florida? When it's still spring in the northern states! 
Florida summers start between late May and early June when the weather gets hot and humid. Temperatures can reach up to 90° or higher in July and August, but it often feels even hotter due to high levels of humidity. Summer often lasts till September.
Surviving these sweltering summer months in Florida requires a plan of action. It's important to know how to protect yourself from extreme heat, understand what activities are best during summer days, and be aware of any health dangers associated with rising temperatures.
This blog answers some commonly asked questions about summer in Florida and lists down some tips to help you beat the summer heat.
Tips to Keep Cool During Summer in Florida
When Does Summer Start in Florida? 
Florida is known as the 'Sunshine State' for a reason! 
Floridians experience the true essence of summer in Florida – hot, humid, and tropical. From May to September, the sun-soaked season enchants both locals and visitors alike. Southern Florida sizzles at a temperature range of 60 to 90 degrees, while the north boasts a slightly cooler 70 to 92 degrees. The further south you venture, the more tropical and balmy it becomes. Northern Florida offers cooler nights and fewer storms, painting a sub-tropical climate. 
But don't fret! Thunderstorms in the afternoon and evening bring much-needed relief from the scorching heat. And let's not forget the soothing ocean breezes that grace the coast. 
Summer in Florida consists of 4 to 5 months of long, hot days and warm evenings. Despite the fiery temperatures, there's still plenty to savor. Long, sun-drenched days give way to warm, enchanting evenings – the perfect backdrop for lazy beach days and poolside bliss. Despite the challenges, there's no shortage of joy in Florida's summer season.
Weather During Summer in Florida
Florida's summer weather is characterized by high temperatures, humidity, afternoon thunderstorms, and the possibility of tropical storms or hurricanes. With maximum temperature normally being 92-95 degrees in Floridian summer, it is also quite like to hit 100° on some days. The humidity and afternoon thunderstorms can make the heat worse especially in areas like Tampa, Miami, Fort Lauderdale, and Orlando.
Both day and night temperatures during summer months remain high but may vary slightly from place to place due to their locations. Coastal regions tend to be cooler compared to inland areas where temperatures can reach up to 105 degrees in the afternoons. Evenings can be relaxing in some places due to the cool breeze. It is advisable to stay hydrated and take shade during afternoon hours, as well as wearing light, breathable fabrics.
Summertime also marks the start of hurricane season in Florida which usually runs through October. The state has seen many destructive hurricanes during this time and it is important to stay aware of any warnings. 
In short summers in Florida are characterized by:
High Temperature: Daytime tempertures often exceed 90 degrees and can cross 100 degrees for an intense summer.
Humidity: Heat feels even more intense with humidity levels ranging from 70% to 90% in Florida. 
Heat Index: With high temperature and humidity levels it can seem like Florida is roasting at times with heat index often crossing 115 degrees in summer. 
Rain: Afternoon thunderstorms in summer are common bringing heavy rainfall, lightening and winds. 
Hurricanes: The entire summer does not collide with the hurricane season though from June to November hurricanes are quite a likely occurrence. 
Breezes: Temperatures in coastal areas is slightly milder benefitting from the cool sea breezes. 
High UV Index: Sunscreen is a must in the state of sunshine. 
15 Tips to Survive in Florida Summer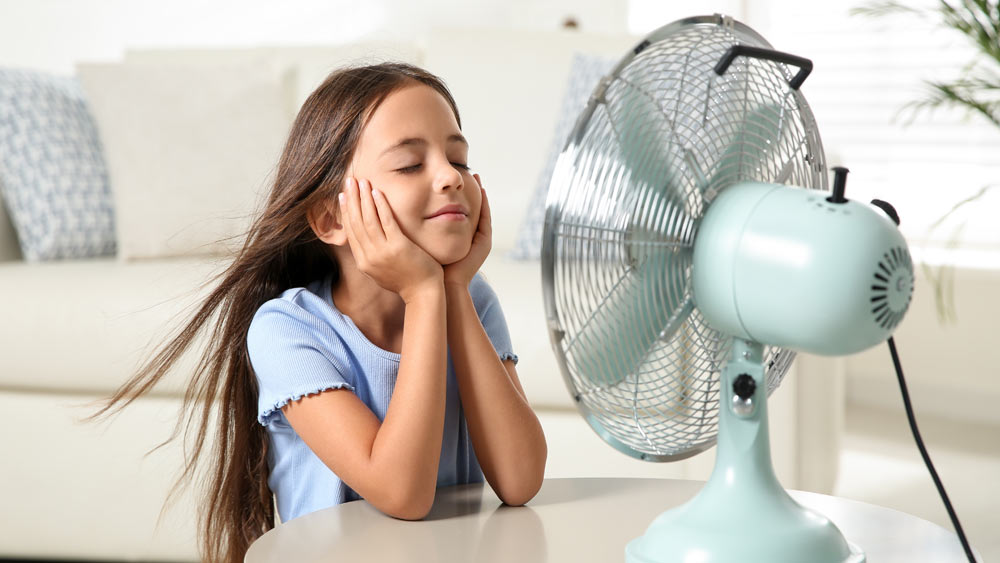 Here are a few tips that will help you stay cool and comfortable in Florida heat.  
1. Stay Hydratedhttps://cielowigle.com/blog/keep-your-house-cool-in-summer/
It may seem simple, but the truth is only a few of us can actually follow it. You should regularly drink water even if you don't feel thirsty. It is necessary to maintain the electrolyte balance as profuse sweating causes the loss of essential electrolytes from the body.
It gets tougher to know when you are getting dehydrated. A good idea is to keep a water bottle with you all the time. Sweating is not something very comfortable, but overheating is way worse. Besides, being hydrated keeps you more energetic. So why not use that on a hot day!
2. Take Advantage of Smart Technology
A simple, dumb air conditioner won't work to beat the scorching Florida heat to keep your room cool. Consider opting for smart thermostats or smart AC controllers that work with a mini-split, window, or portable AC. These devices can make your HVAC unit smart in minutes and help you maintain the perfect temperature in your home.
Cielo Smart AC Controllers
Your best choice to make any mini-split, window,
or portable AC smart. Enhance your comfort and savings.
Shop Now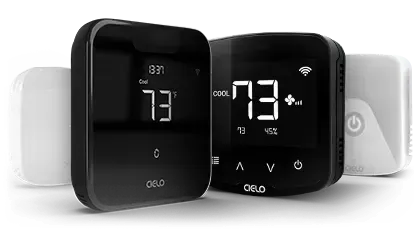 They allow you to control your air conditioner from the convenience of your phone. In addition, you can set intelligent triggers to save on energy bills and achieve ultimate comfort with features such as scheduling and location-based controls.  
3. Focus on HVAC maintenance 
Your AC breaking down in the middle of a hot is a nightmare you would never want to deal with. 
As the Florida summer temperatures get quite high and air conditioning is constantly used, it is essential to keep your HVAC well-maintained and in top shape. Clean and change your air filters regularly, and also go for annual AC tune-ups to prevent frequent problems. However, in case your unit needs emergency repairs, you can contact Air and Energy NWFL for any kind of air conditioning services.
4. Schedule Your Day According to the Weather
During summer in Florida, the most heated part of the day is 3.00 p.m., and the hottest time bracket is between 12.00 p.m. and 4.00 p.m. So if you want to go on a walk with your dog, enjoy a bike ride, work in the garden, do workouts, or do anything else outdoors, do not do it during this part of the day. To make the most of your time, you can get up early in the morning and do your work before peak sun.
You can take a nap in the afternoon, enjoy a movie, or visit any shaded place like a park with lots of trees. Evenings are usually cooler, and if the area is safe and well-lit, you can do your work during this time as well.
Appliances running all over your house can also add heat. Running the dishwasher, ironing, and even doing laundry can increase your home's temperature. You can do your chores early in the morning or in the evening rather than during the heated hours to combat the heat and maintain the ideal indoor temperature.
5. Wear Sunscreen
Do not forget to wear sunscreen whenever you need to go outside during the daytime. Opt for sunscreens that have more than 30 SPF for optimal protection. Also, don't forget to reapply it after more than 2 hours of sun exposure. 
6. Keep a Hat On
Using a hat not only protects you from harsh UV rays but also helps you cool down. Harsh sun rays, when absorbed in the skin, raise the body temperature. 
When wearing a hat, always opt for a breathable fabric as thick materials will trap the heat and make matters worse. A simple baseball cap can work, but if you are looking for more of a statement piece, opt for a bold, colorful piece. 
7. Opt for UV Glasses 
Sunglasses can not only spice up your outfit but can also protect your eyes from UV rays. Even short-term exposure to the sun can harm your eyes. You might get watery or puffy eyes. These effects are short-term; however, long-term exposure can lead to muscular degeneration later in life. 
8. Carry a Small Fan
A small, personal fan is a great way to keep yourself cool whether you are stepping out for work-related purposes or leisure activities like walking. 
Choose chargeable hand-held fans so you don't have to worry about running out of batteries. Just remember to charge it before going out. Some portable fans also include a mister that cools and refreshes you on hot days. They come with a small tank that you can fill with water and enjoy the cool breeze!
9. Eat Frozen Fruit Treats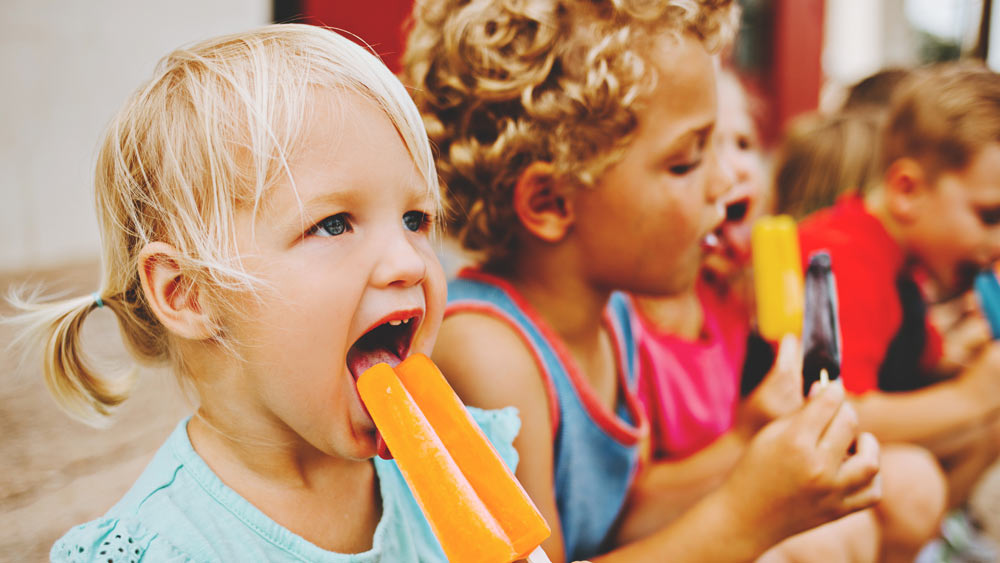 Frozen fruit pops are a delicious and refreshing way to cool down when the temperature in Florida gets unbearably high in summer. Since fruit pops are made with whole fruits and natural sugars, they're a much healthier option than soda or commercial ice cream. You can also get creative with the frozen treats and come up with your own recipes to chill out. Or, if you're short on time, you can simply put some fruit in the freezer and enjoy as it is.  
10. Cool Your Pulse Points
Pouring water over your neck or wrists to cool your body temperatures down quickly isn't a myth; it actually works! 
Your wrist, neck, top of your feet, and inside of your elbow and knees contain pulse points. These are areas where you can feel your pulse as the blood vessels are close to the surface. As blood runs so closely, you get immediate relief from the heat by cooling off your pulse points.  
Put ice packs on your wrist and neck, place a wet bandana or wrap a cold towel around those areas to beat the summer heat in Florida. 
11. Always Carry an Umbrella
Using an umbrella during rainy days is a norm, but have you considered using it on sunny days? 
Umbrella can effectively block more than three-quarters of UV rays. So, you can use it in summer to protect yourself from the direct sunlight. While all umbrellas do their job well, you might want to consider black ones for more protection. Dark colors absorb more heat, so less of it will seep through. 
Choose Light FabricsChoose light, breathable fabrics like cotton and loose fits so that your clothes do not stick to you. You should also pick light colors as darker colors absorb heat from the sun. The darker, tighter, and heavier your clothes will be, the hotter you will feel.
You can wear a hat or sunglasses to protect your eyes. It will serve the dual purpose of achieving the cool factor and keeping you from squinting. You can also carry an umbrella for shade.
12. Keep A Spray Bottle
Spritz your face with water using a spray bottle to cool yourself down when you go outdoors. You may keep the spray bottle in the refrigerator to make it more refreshing. 
13. Shut The Blinds
Sunlight and heat enter your home by the windows and keep it warm throughout the day. This can be the reason for about 30% of the unwanted warmth in your home. 
You can use mini blinds or curtains to lower the sunlight and heat entering through the windows. Installing these affordable options can reduce the midday temperatures of your home by about 20 degrees. Using light-colored blinds will be more effective as they will reflect the sunlight rather than absorb it. Window films and solar screens are also great options to lower the heat streaming through your windows and also help save energy on air conditioning as your unit has to work less hard to cool your home.
Related: Window Insulation: How to Insulate Your Windows for Year-Round Comfort
14. Flip the Fan
Your ceiling fan can spin in two directions, and its direction directly impacts how cool you feel. In the winter, when it rotates clockwise, it creates an updraft and causes the hot air near the ceiling to come down into the room. During summer, your fan's direction should be counterclockwise so it propels the cool air downward.  
They actually do not reduce the air temperature of the rooms; rather, they increase air circulation and evaporate the perspiration on your body to make you feel cooler. When you use the fan in conjunction with the air conditioner, you can increase the temperature without affecting your comfort. 
15. Make Use of Bathroom Exhaust Fans 
The exhaust fans in your bathrooms can play a big role in keeping your house cool during summer in Florida. This appliance is an inexpensive way to get rid of some of the warm air around your ceilings. Turn it on while showering to prevent the hot, humid air from escaping to the other parts of your house. Do not turn it off immediately after you're out. Leave it on for at least 20 minutes after a shower to make sure it eliminates all the remaining heat and humidity completely.
How to Beat the Summer Heat in Florida?
To deal with harsh weather in Florida summer, drink plenty of fluids and eat light meals that won't make you feel weighed down. Opt for smart AC controllers or smart thermostats to keep your home comfortable without hefty electricity bills. When going out, keep a hat on, and never forget your sunscreen. The sun is always intense in Florida; however, with proper planning, you won't have to suffer. Instead, you will be able to experience Florida's unique charm and sunshine in comfort and style.