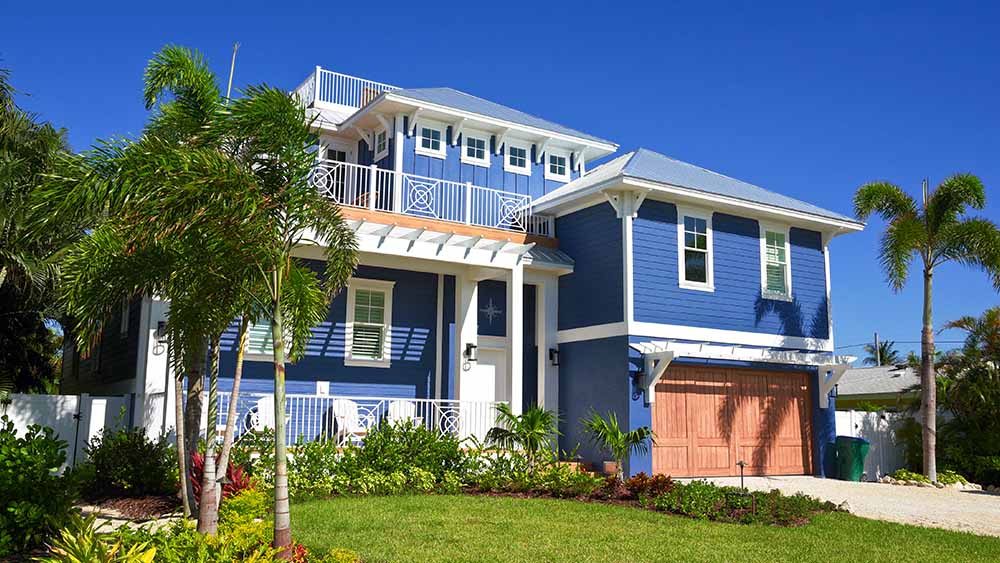 When summer starts in Florida, we love to spend our days beside the pool, enjoying frosty beverages and al fresco dining. However, it is also necessary to keep your body cool during the hottest hours of the day. It is not just about comfort; it's also about protecting your body against exhaustion and heat stroke. There are about 688 deaths every year because of extreme heat, alone in the US!
So, during the hottest times, it is reasonable to head indoors and try to keep your body and house cool so that the crazy Florida heat doesn't ruin your day.
Summer starts in May and lasts till September in Florida, when it's pretty hot and humid. The official date for summer start is Sunday, June 20 this year in the northern hemisphere.
Tips to Keep Cool During Summer in Florida
Stay Hydrated
It may seem simple, but the truth is only a few of us can actually follow it. You should regularly drink water even if you don't feel thirsty. It is necessary to maintain the electrolyte balance as profuse sweating causes loss of essential electrolytes from the body.
It gets tougher to know when you are getting dehydrated. A good idea to keep a water bottle with you all the time and drink enough so that you never get thirsty. Sweating is not something very comfortable, but overheating is way worse. Besides, being hydrated keeps you more energetic. So why not use that on a hot day!
Take Advantage Of Technology
Take advantage of air conditioning at every chance you can get. If you have a mini-split, window, or portable unit, smart AC controllers allow you to control your air conditioner from the convenience of your phone. You can set intelligent triggers to save 25% energy and achieve ultimate comfort with modes such as Comfy: maintaining your desired temperature range automatically, or geofencing: switching your AC on right before you return home!
You can also consider installing smart thermostats in your house if you have central air conditioning. Smart thermostats can learn a household's patterns and adjust cooling and heating when the house is occupied or is expected to be occupied. It also lessens the use of cooling and heating systems when nobody is at home for a long time.
During the summer, as your air conditioner is overused, it is important to keep your HVAC well maintained and in top shape. You can visit Air and Energy NWFL for any air conditioning repair services you need.
Schedule Your Day According To The Weather
During summer in Florida, the most heated part of the day is 3.00 p.m., and the hottest range is between 12.00 p.m. and 4.00 p.m. If you want to go on a walk with your dog, enjoy a bike ride, work in the garden, do workouts, or anything else outdoors, do not do it during this part of the day. For making the most of your time, you can get up early in the morning and do your work before peak hours.
You can take a nap in the afternoon, go enjoy a movie, or visit any shaded place like a park with lots of trees. Evenings are usually cooler, and if the area is safe and well-lit, you can do your work during this time as well.
Appliances running all over your house can also add heat. Running the dishwasher, ironing, and even doing laundry can increase the temperature of your home. You can do your chores early in the morning or in the evening rather than the heated hours to combat the heat and maintain ideal indoor temperatures.
Wear Sunscreen
Do not forget to wear sunscreen whenever you need to go outside during day time. You will notice a great difference in your core body temperature and will be able to handle the heat better if you wear sunscreen. If you don't wear it, you will feel hotter and can damage your skin.
Choose The Right Clothing
Choose light, breathable fabrics like cotton and loose-fits so that your clothes do not stick to you. You should also pick light colors as darker colors absorb heat from the sun. The darker, tighter, and heavier your clothes will be, the hotter you will feel.
You can wear a hat or sunglasses to protect your eyes. It will serve the dual purpose of achieving the cool factor and keeping you from squinting. You can also carry an umbrella for shade.
Keep A Spray Bottle
When you go outdoors, spritz your face with water using a spray bottle to cool yourself down. You may keep the spray bottle in the refrigerator to make it more refreshing.
Shut The Blinds
Sunlight and heat enter your home by the windows and keep it warm throughout the day. This can be the reason for about 30% of the unwanted warmth of your home. You can use mini blinds or curtains to lower the sunlight and heat entering through the windows. Installing these affordable options can reduce the midday temperatures of your home by about 20 degrees. Using light-colored blinds will be more effective as they will reflect the sunlight rather than absorbing it.
When you work from home and miss the natural sunlight, notice the sun's direction around the day and adjust the curtains or blinds accordingly to protect the areas of your home that get the most direct sunlight. Window films and solar screens are also great options to lower the heat streaming through your windows and also help save energy on air conditioning as your unit has to work less hard to cool your home.
Flip the Fan
Your ceiling fan can spin in two directions, and its direction directly impacts how cool you feel. In the winter, when it rotates clockwise, it creates an updraft and causes the hot air near the ceiling to come down into the room. In the summer, you need to flip its spinning direction so that it rotates counterclockwise and propel cooler air down towards you.
A portable fan or ceiling fan takes less energy than an air conditioner. However, they only work effectively when you are in the room. They actually do not reduce the air temperature of the rooms; rather, they evaporate the perspiration in the air or on your body and make you feel cooler.
Bathroom Boost
The exhaust fans in your bathrooms can play a big role in keeping your house cool during summer in Florida. This appliance is an inexpensive way to get rid of some of the warm air around your ceilings. Turn it on while showering to prevent the hot, humid air from escaping to the other parts of your house. Do not turn it off immediately after you're out. Leave it on for at least 20 minutes after a shower to make sure it eliminates all the remaining heat and humidity completely.
Get Out The Grains
You can do more than eating buckwheat and rice. These grains can help you cool down when it's really warm. Fill up a sock with rice and knot it. Then put it in the freezer for about an hour. This compress will remain cold for at least 30 minutes while you cool down.
Buckwheat pillows do not consume the heat. You can look into one of these pillows rather than cotton when it is a really roasting evening.
These are only a few of the many strategies to help stay cool during summer in Florida. The sun is always intense in Florida; with proper planning, you won't have to wither. Instead, you will be able to experience the unique charm and sunshine of Florida in comfort and style.