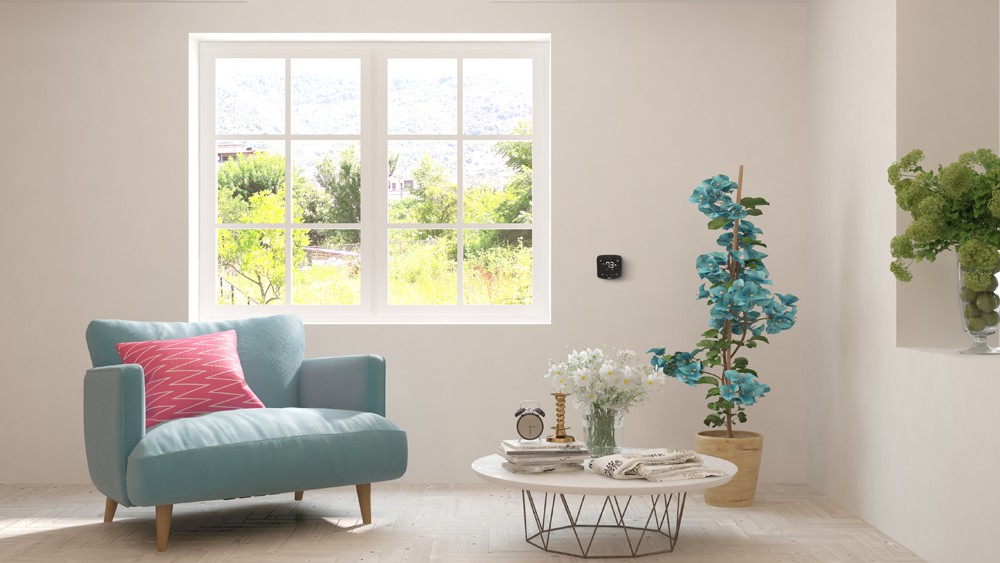 With the rising temperature, several online searches are looking for an answer to a very important question: "What temperature should I set my air conditioner in summer?" The temperature leaves a significant effect on your mood and health, as well as your sleep & productivity.
Maintaining the perfect home temperature in summer is especially important as the scorching heat drains all your energy, keeping you from functioning to the best of your ability.
Let's look into what should be the average house temperature in summer and how to maintain it in detail!
Best Summer Temperature Settings When at Home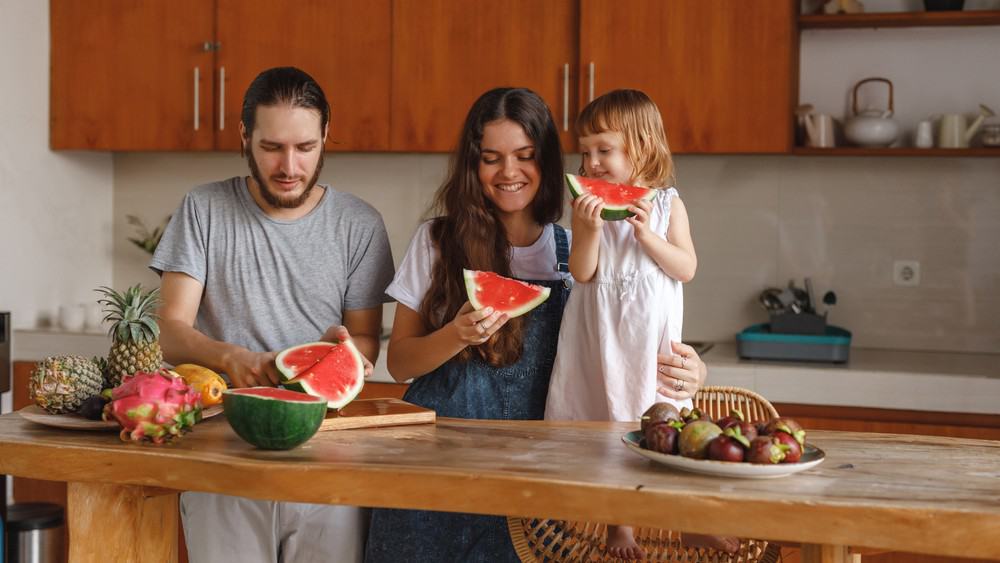 Air conditioning offers you a refreshing escape from the sweltering heat. Cool mode is usually the most suitable thermostat setting in summer to go for. It keeps you comfortable and prevents you from getting sweaty all season long.
But the most important question is, what temperature to set thermostat in summer?
While you want a cool and refreshing atmosphere inside your home, the last thing you want is to spend a large amount on your energy expenditures.
The U.S. Department of Energy recommends keeping the thermostat setting to 78 degrees in summer. You should only set your thermostat to this temperature when home.
However, the comfortable temperature may vary from person to person as per individual needs. 78 degrees is considered the best temperature to ensure cooling with reduced energy bills. You should set the temperature as high as comfortably possible to enjoy a good atmosphere indoors without skyrocketing your electric bills.
Ideal Summer Temperature Settings When Away
When you are away from home, you want your thermostat to be set at a temperature that can prevent your home from becoming scorching hot and keep your energy bills at a minimum. Sometimes keeping your cooling switched on is also important to avoid house wear and tear and maintain indoor humidity levels.
According to energy.gov, you can save around 10% a year by turning your thermostat back 7-10 degrees for 8 hours a day. Therefore, the average thermostat setting for summer when you are away on vacation should be around 85 to 90 degrees. With the average thermostat setting in summer around 78 degrees, a thermostat setting at 88 degrees provides the perfect middle point for your savings.
Cielo Smart AC Controllers
Your best choice to make any mini-split, window,
or portable AC smart. Enhance your comfort and savings.
Shop Now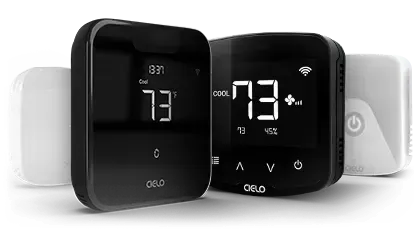 A temperature this high has the additional benefit of slowing down the rate at which the outdoor heat travels into your house. With a reduced temperature difference between the indoor and outdoor environment, your home won't lose its heat as fast as it might at a much lower temperature.
You can also choose to switch off your air conditioning when away in summer completely. If you have a smart thermostat or smart AC controller, you can utilize geofencing or schedule mode to switch on your air conditioning for around 30 minutes before returning home to come back to a comfortable atmosphere.
Best Humidity Level in Summer
Humidity is one of the most important aspects while maintaining indoor temperatures that often gets neglected. You may set the ideal temperature but still feel uncomfortable because the humidity levels are not optimal.
It's best to maintain indoor humidity levels between 40-50% for a relaxing summer.
High humidity levels can lead to mold and bacteria growth, apart from being a great source of discomfort. Very low humidity levels lead to dryness. High humidity, on the other hand causes condensation, mold growth, respiratory problems, and even trigger allergies. Therefore, it is necessary to pay attention to the moisture level inside your home while maintaining temperature.   
Achieve the Perfect Summer With a Programmable Thermostat or Smart Air Conditioning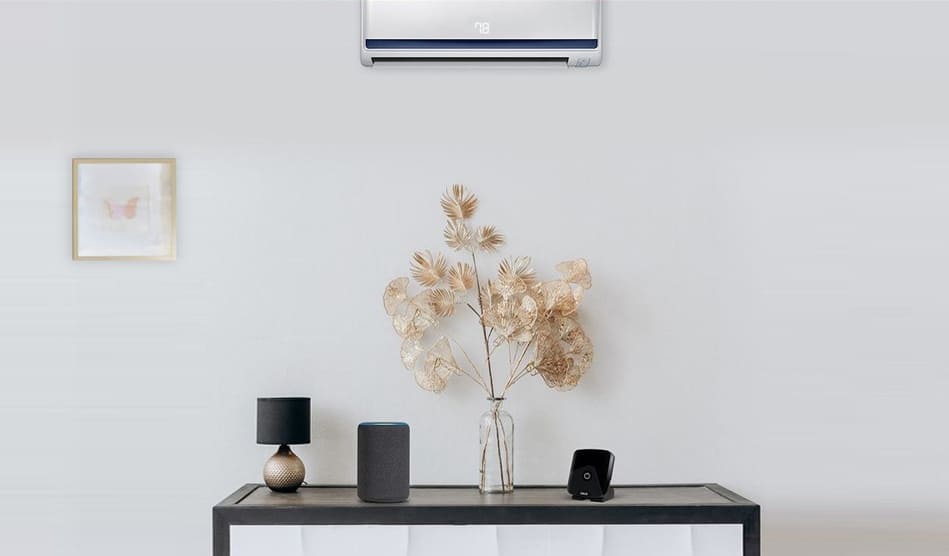 To maximize our comfort and convenience in the current day and age with all the technological innovations at hand, it has become super easy. Smart home devices, especially smart thermostats or smart AC controllers, can be of great use in keeping the average house humidity and temperature in summer just perfect.
A smart home device such as a thermostat or smart controller works by connecting your HVAC system to the WiFi, allowing you to control it using your phone. This flexibility ensures that the temperature is always perfect in your home regardless of time and location.
Here's how to DIY a smart air conditioner!
Exciting Features of Smart Air Conditioning!
You can set up smart weekly schedules, location-based controls, or Comfy Mode, which can automate your home temperature all summer long!
If you have a fixed daily routine and go out of the house at 8 AM every weekday, you can set up a schedule that can turn the temperature up to 88 degrees, which is the thermostat setting for summer when you are away. A schedule can then be set up to return the temperature to 78 degrees just before you return home. You can also set up location-based controls that change your air conditioner settings according to your proximity to your home.
This is not all, though. Smart air conditioning can bring much more to the table. It can be a part of a complete smart home package, allowing voice-activated controls through Google Assistant, Amazon Alexa, or Siri Shortcuts.
You can also check your air filter status or keep a close eye on your usage habits and save even more energy. It allows you to set reminders for when the next air filter cleanup is due.
With smart home devices, the summer temperature in your home can now be just perfect, from anywhere, at any time, all by itself!
8 Tips to Maintain the Best Summer Temperature While Saving Energy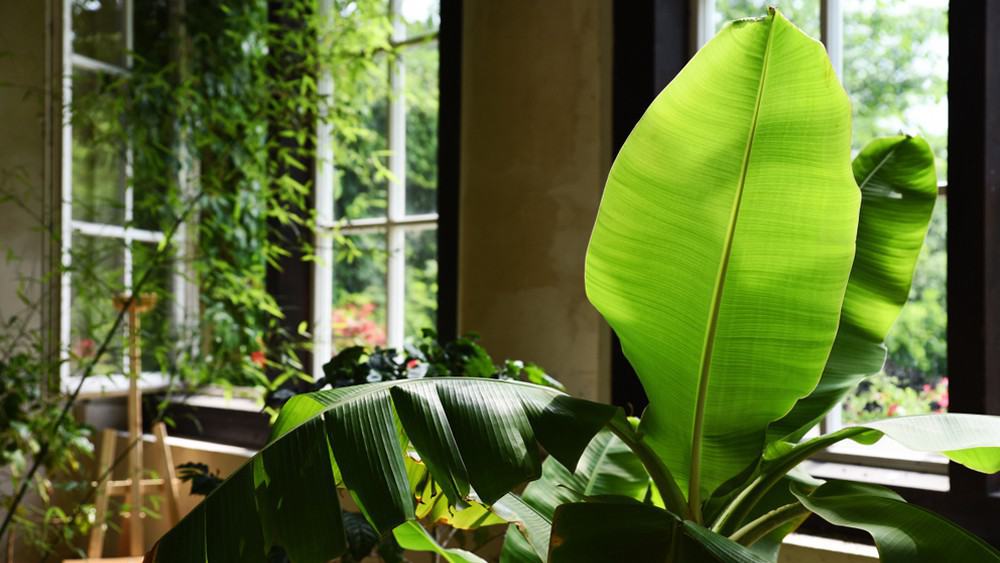 Now that you've gotten the answer to what temperature you should set your air conditioner to, you must be wondering about the increased energy bills. Saving energy is as important as keeping yourself cool. This is one of the greatest concerns during summer because bills skyrocket due to increased air conditioning. While this is a great cause of concern, there are still ways to help you save money during summer while you enjoy the perfect temperature at home!
How?
Let's go over some tips that can help you slash your bills this summer!
1. Make Your Home Smart!
Making your home smart helps you save energy in ways that you might not have imagined. Getting a smart thermostat for your central system or a smart AC controller for your mini-split, window, or portable air conditioner will help you save energy. They allow you to automate your home environment without any hassle. These devices not only help you save energy during summer but provide year-round efficiency.
2. Get an Energy-Efficient HVAC System
An old HVAC system will increase your utility bills because old systems slow down with time and require more maintenance, along with reduced efficiency. They do not only add to your utility bills but also maintenance costs. It is better to change your HVAC system after 15 years because the air conditioner's usual life span is 15-20 years. No matter what tips you use, you won't see a change in your bills if your system is not running efficiently. You should schedule maintenance checks before the start of every season. An expert will help you identify the problem, if there is any. Don't forget to check the SEER rating of an air conditioner when buying a new one. An Energy Star compatible air conditioner with a SEER rating of around 14.5 will significantly reduce your air conditioning cost.
Moreover, check these 16 super easy ways to reduce air conditioning costs! 
3. Regular HVAC Maintenance
Make sure to keep your HVAC system in top-notch condition. This requires following a scheduled maintenance routine for your HVAC unit. You can do it yourself, or you can schedule an appointment with an expert every season to make sure that your system runs efficiently. Regular maintenance does not only help you save energy but also prevents costly HVAC repairs later on down the road.
4. Put Ceiling Fans to Use
Ceiling fans might not make a huge difference when used alone, but they make a difference when coupled with AC. Running the ceiling fans does not mean they will keep the temperature cool, but they would help move around the air keeping the atmosphere pleasant. They help air conditioners do their job better. Your unit will introduce the cool air into your room, and your fan will spread it to a wider area. You won't have to lower your air conditioner's temperature to keep the space cool if you use ceiling fans along with air conditioners.
5. Keep Humidity Levels in Check!
Sometimes the temperature seems perfect, but still, something feels off. Usually, it is when humidity levels come into play. As mentioned above, it is vital to maintain perfect humidity levels to maintain a comfortable temperature. The ideal humidity levels range from 30-50%, and anything above this percentage can make you feel uncomfortable and warmer.
Your regular air conditioner won't tell you humidity levels. However, with the help of a smart AC controller, you can check humidity levels and run your air conditioner to maintain it using Comfy Mode. You can set triggers, and your air conditioner will maintain the humidity levels by itself.
Isn't it just so convenient to maintain humidity levels just by setting automated triggers from your smartphone?
6. Raise the Temperature
Average house temperature in summer depends on several internal and external factors. The higher the temperature setting of your AC, the more you will be able to save. While 78 degrees is the best temperature setting to increase savings in summer while maintaining comfort, you can choose to go higher for even more savings.
7. Look Out for Leaks
Look out for gaps in the windows because badly sealed windows leak air. The cool air keeps escaping through the gaps. This would make your air conditioner work harder to cool the space and maintain its temperature. Sealing such leaks or gaps helps make the room airtight, keeping the conditioned air inside your home.
8. Window Treatments
With 25-30% heat being transferred from windows, you can invest in energy-efficient windows or window treatments to block out the heat and make the most out of your air conditioning at a low cost! It's easier to maintain a cool summer temperature when you are not allowing the heat to enter from the outdoor. Thick curtains, blinds, shades, solar screens, and window films effectively keep out the heat.
Now that you know the right AC temperature to keep in summer, you can look forward to a pleasant summer season. You won't have to worry about the spiking utility bills if you follow the tips mentioned above.