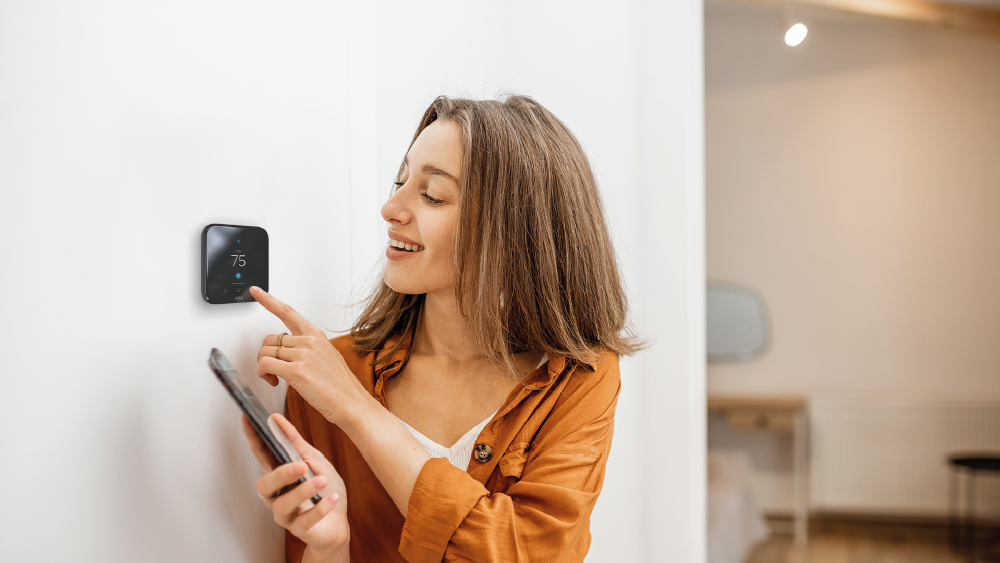 Having a smart thermostat has become an essential part of modern homes. With its advanced technology, it allows you to control your HVAC system from anywhere, saving energy and money with its automation modes.
However, it's important to ensure that your smart thermostat receives a constant flow of energy for it to work effectively.
The C-wire, also known as the common wire, supplies constant power to your thermostat. Unfortunately, not all HVAC systems have a C-wire terminal. But the good news is that options, such as using a C-wire transformer, are available that allow you to successfully install a smart thermostat without a C-wire.
The C-wire transformer is also known as an external transformer, 24-volt AC adapter etc. It is very useful in older homes where there is no C-wire terminal on the HVAC system and perhaps a 2 wire thermostat configuration.
This blog post provides an in-depth guide on everything you need to know about C-wire transformers – from what they are, why they are required, and the best C-wire transformers available out there.
What Is a C-Wire & Why Do You Need One?
A smart thermostat needs a constant power source to remain connected. Without a C-wire, you simply won't be able to power on your thermostat.
The C-wire provides continuous 24-volt power that helps to ensure your thermostat always stays connected.
Cielo Smart Thermostat
Equip your HVAC system with smart features and achieve the perfect balance between comfort & savings.
Shop Now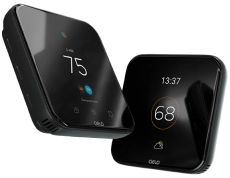 What is a C-Wire Transformer?
If your thermostat doesn't have a C-wire and your HVAC system lacks a C-wire terminal, a C-wire transformer can be a helpful solution. This is particularly common in older homes with heat-only systems and 2-wire thermostat configurations.
A C-wire transformer is a 24V AC plug-in transformer that you can connect to an outlet near your thermostat. It works by converting the 120V power from the outlet into low voltage, ensuring a consistent power supply for your smart thermostat.
It includes two wires: one connects to the RC terminal on your thermostat, while the other is inserted into the C terminal.
Before installation, be sure to carefully review the instructional manuals for both your thermostat and the C-wire transformer.
While this transformer provides power for your thermostat, it is important to note that the wire connecting the plug and your thermostat will be visible, possibly impacting your interior design.
Not Sure if You Need a C-Wire Transformer?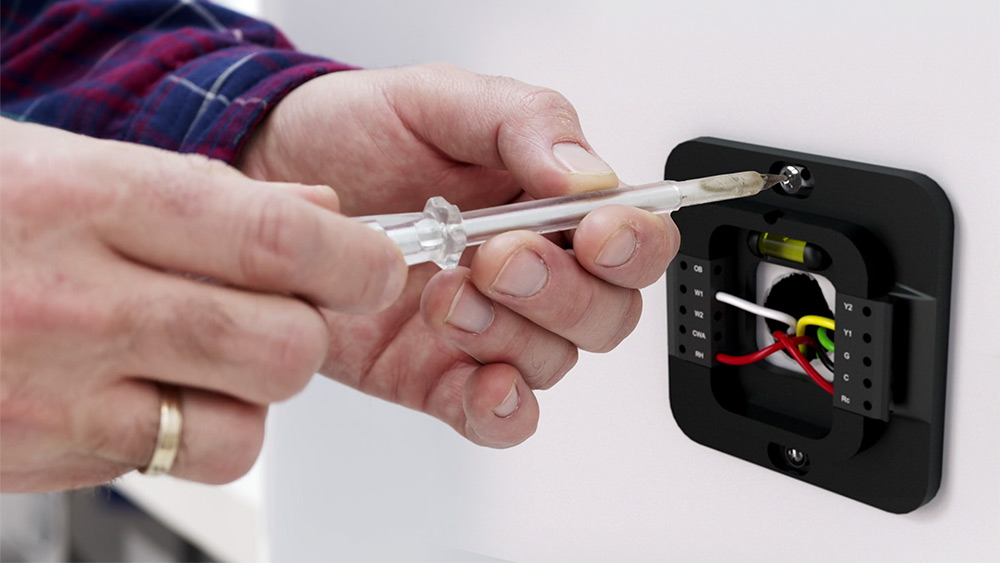 You don't need a C-wire transformer if a C-wire connection is already installed in your home.
To check for C-wire in your thermostat, turn off your HVAC system at the circuit breaker or use the HVAC switch. Remove your thermostat faceplate and look for the terminal labeled 'C'.
If there's no wire connected to it, it may be tucked away. To find it, remove your thermostat's backplate and look for an unused wire labeled 'C.'
If there's no C-wire inside your thermostat, go to your HVAC panel. Make sure your unit is switched off. Look for a C-terminal there. If you didn't find it, you need a C-wire transformer.
In some situations, your HVAC control panel has a C terminal, but a C-wire is missing at the thermostat side. A C-wire adapter can solve your problem.
Related: Thermostat Wiring Explained in Detail!  How To, Color Coding, Types & More
Top Rated C-Wire Transformers for Your Smart Thermostat on Amazon
Here are the top-rated C-wire transformers that you can use with your smart thermostat available on Amazon.
● Hotop 24VAC Plug-in Transformer
If you are looking for a C-wire transformer for your smart thermostat or want to upgrade your current transformer, the Hotop 24 AC plug-in transformer is definitely worth considering. Its 24V AC output ensures that your smart thermostat and doorbells will have all the power they need to function properly.
The transformer is easy to install, simply plug it in and enjoy the benefits of a safe, reliable power source.
Price at the time of publishing: $19.99
Rating: 4.6/5
● Viivria 24 Volt Transformer
Are you in search of a reliable and stress-free way to power your smart thermostat? Look no further than the C-wire 24-volt transformer by Viivria. This device provides continuous power to your thermostat, ensuring it remains operational around the clock.
Plus, Vivvria smart wire transformer has a long wire, so you don't have to worry about the distance between the socket and your thermostat.
What's more, the setup process for this transformer is way too easy. You just have to insert one wire from the 24-volt transformer to the C end of the thermostat and another wire to the RC end.
In case your system only provides cooling, you will have to use the added diode and connect the RH terminal to the RC. Then plug the power adapter into the socket near your thermostat.
It is certified by the UL (Underwriters Laboratories), one of the world's best safety certification organizations.
Price at the time of publishing: $15.99
Rating: 4.5/5
● TAICHIPANDA 24 Volt Transformer
This TAICHIPANDA transformer powers up your smart thermostat if your home lacks a C-wire, so you easily enjoy the benefits of home climate automation.
Installing this device is super simple, and it can be set up in minutes. Attach the 2 wires from the transformer and insert them in the R and C terminals on the thermostat.
After that, plug in the transformer in the electric socket. Its lengthy wiring system ensures you can easily make the connection between your smart thermostat and the adapter, even if there is no socket near your thermostat.
Price at the time of publishing: $11.99
Rating: 4.5/5
Using A C-Wire Transformer When Your Home Lacks a C-Wire
Smart thermostats may require more power than traditional thermostats for their WiFi-powered smart functions. While a C-wire is generally the best option for providing the necessary power, some older HVAC systems may not have one. In such instances, a C-wire transformer offers a straightforward solution. Installing a C-wire transformer enables a constant flow of power to your thermostat, ensuring that it can function at its best and meet all your smart heating and cooling needs. Plus, with easy installation and setup, you can quickly enjoy all the benefits of a smart thermostat, such as greater comfort and efficiency.