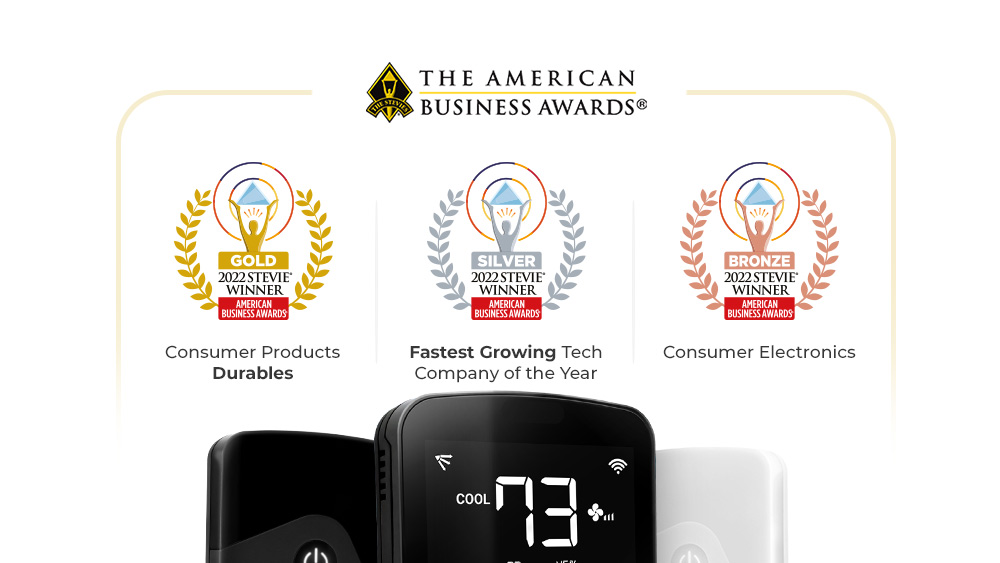 Cielo WiGle Inc. (Cielo) has been recognized as a Stevie® Awards winner in three categories in the 20th annual American Business Awards® announced on April 28, 2022.
Cielo Breez products won a gold award in the consumer products category focused on "durability of the product," Silver for being the "Fastest Growing Tech Company of the Year- Up to 100 Employees", and the Bronze Stevie® Award in the "consumer electronics" category.
The Stevie® Awards that started in 2002 hold the American Business Awards® every year. This year more than 3700 nominations from organizations of all sizes belonging to several industries were part of a wide range of categories ranging from the company to products and services.  
More than 230 professionals worldwide participated in the judging process to select this year's Stevie® Award winners. At least five judges reviewed the entries, and their average scores determined the final results. The rating was done on a scale of 1-10. The highest average scorers were then named Gold winners and nominations with an average score of 8 and 7.5 grabbed Silver and Bronze award medals, respectively.
Not only did Cielo Breez receive three awards, it also managed to catch the attention of judges. Commenting on the quality and excellence of Cielo Breez products, a judge remarked, "Great entry. It clearly demonstrates its success and growth achievement".
Appreciating the unique qualities of Cielo products, another judge remarked, "Very interesting product and in a highly important market segment with the opportunity to provide a differentiated and unique offering that takes competitors a long time to catch up."
Cielo's customer support was also highly praised amongst judges, "A really well thought-through innovative idea that is well worth recognition. After going through all the Amazon reviews, I feel that the customer service and technical support team are doing a great job. Overall, it's a very good concept and needs to keep up with new innovation in cooling and heating systems to allow support wide variety of manufacturers."
While expressing his sentiments on receiving Stevie® awards and praise from the judges, Waseem Amer, the CEO of Cielo WiGle Inc., said, "We are profoundly happy and honored to win Stevie® Awards across several categories of American Business Awards® 2022. He said, "Today, we celebrate the combined efforts and hard work of the Cielo family. These awards are a reflection of our continuous efforts toward customer satisfaction, prompt customer service, strong digital capabilities, and the dedication of all our employees despite all the hurdles and tough times, especially during the last two years."
Cielo Smart AC Controllers
Your best choice to make any mini-split, window,
or portable AC smart. Enhance your comfort and savings.
Shop Now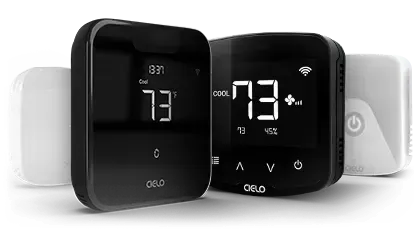 Maggie Miller, president of the Stevie® Awards, expressed excitement over ABA awards coming back after Covid to be celebrated in person and to announce "the achievements of such a diverse group of organizations and individuals."
Stevie Awards are conferred in eight programs: the Asia-Pacific Stevie Awards, the German Stevie Awards, the Middle East & North Africa Stevie Awards, The American Business Awards®, The International Business Awards®, the Stevie Awards for Women in Business, the Stevie Awards for Great Employers, and the Stevie Awards for Sales & Customer Service. Stevie Awards competitions receive more than 12,000 entries each year from organizations in more than 70 nations. Honoring organizations of all types and sizes and the people behind them, the Stevies recognize outstanding performances in the workplace worldwide.
Receiving Stevie®  Awards and being named in Newsweek's best home and garden brands back to back is the reward of all our efforts and the continuous support from our consumers. This is only the beginning of our journey, and we only strive to be better with every step we take.