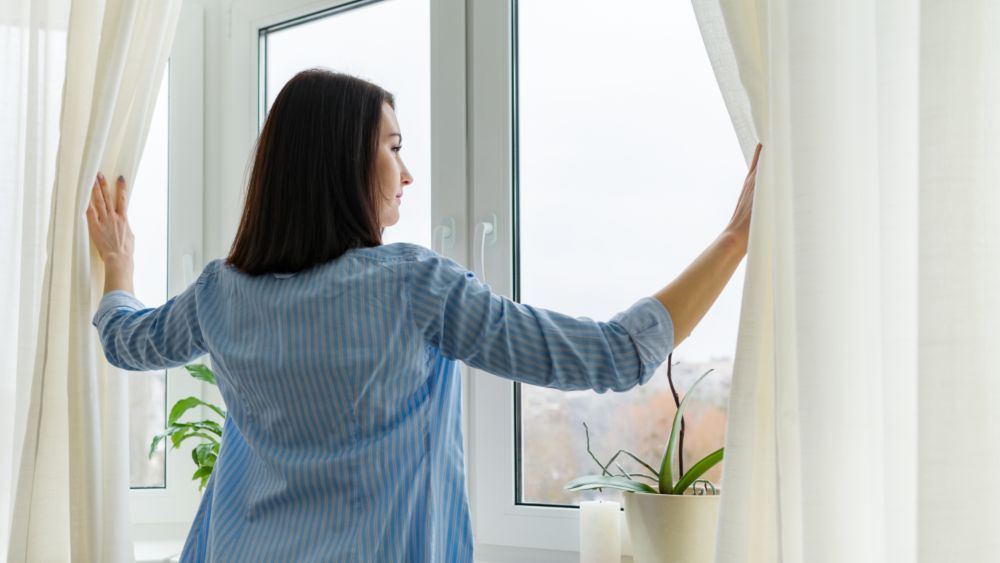 Windows serve as gateways to the outside world, offering picturesque views and welcome sunshine. However, as much as you love the natural light that comes in, windows can also make your homes unbearably hot in summer and uncomfortably cold in winter.
Many homes have drafty windows, which allow heat to escape and cold air currents to seep inside, often resulting in higher energy bills and a less sustainable living space.
The US Department of Energy estimates the average American household spends around $2000 on their yearly energy bill, out of which $200-$400 goes towards outdated and inefficient heating and cooling systems, air leaks, and drafts.
But worry not; there are several effective ways to address these issues and keep the heat out in summer and inside in winter, ensuring you can enjoy your stunning views and comfortable living spaces all year round.
In this blog post, we will explore how drafty windows can impact your home's comfort and energy efficiency of your home and share some tips and tricks to help you tackle these challenges. So, let's dive in and take a closer look!
What Causes Drafty Windows?
If you live in an older home or apartment, chances are you've already experienced the annoyance of drafty windows. Not only can the unwanted exchange of air make your living space uncomfortable, but it can also raise your electricity bills and make it more difficult to regulate your home climate.
But what causes drafty windows in the first place? The answer isn't always straightforward, as there are a variety of factors that can contribute to this common problem.
1. Window Deterioration
Like any object, windows will degrade over time. This wear and tear will be visible to the eye, and you should be on the lookout for:
Broken glass or cracks in windows
Window frames warp and crack over time
Defected locks and latches
Degraded weatherstripping and caulking
2. Extreme Temperature Changes
If you have invested in budget-friendly windows, it is likely that you use wooden frames or vinyl frames. These frames will be most affected due to extreme changes in outside temperature.
When heat builds up in a vinyl frame, it will twist and soften, causing it to melt. In extreme cold, it might even crack. Similarly, wood will swell and expand in the heat and contract in the cold.
Cielo Smart AC Controllers
Your best choice to make any mini-split, window,
or portable AC smart. Enhance your comfort and savings.
Shop Now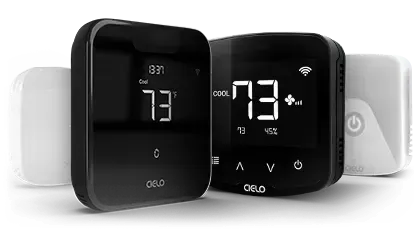 3. Poor Maintenance
Improper window maintenance may expose your window seals to corrosive elements like mold. It is important to do a visual inspection at the beginning of every season to check for any deteriorating window parts.
Moreover, it's better to seal small holes and leaks timely, or they could lead to extreme damage and costly repairs.
4. Poor Installation
It is always recommended to get your windows installed by a professional. However, if you are DIYing the process, it is crucial to fit and seal them properly to avoid any gaps that can cause cold and hot spots within your home.
5. Excessive Humidity
You may face a lot of issues if you live in an area where there is a high level of humidity or excessive amounts of rainfall. It increases the risk of water damage, and the increased moisture threatens your window seals.
How to Check For Drafty Windows?
Have you ever felt a breeze or noticed hot or cold spots near your windows? These are telltale signs of drafts and can occur in both old and new homes. Drafty windows not only affect your indoor climate but also have an impact on overall indoor air quality.
Cracks and gaps allow dust, pollen, and other pollutants to enter your home, which can exacerbate allergy issues. Let's look at some easy steps that can help you spot window drafts.
1. Visual Inspection
The obvious way to check for drafty windows is to visually scan for any gaps or cracks. It's important to inspect both the interior and exterior of your windows, paying attention to areas where you suspect drafts might be coming from.
You should especially go over your window seals to ensure they remain intact.
2. Conduct a Smoke Test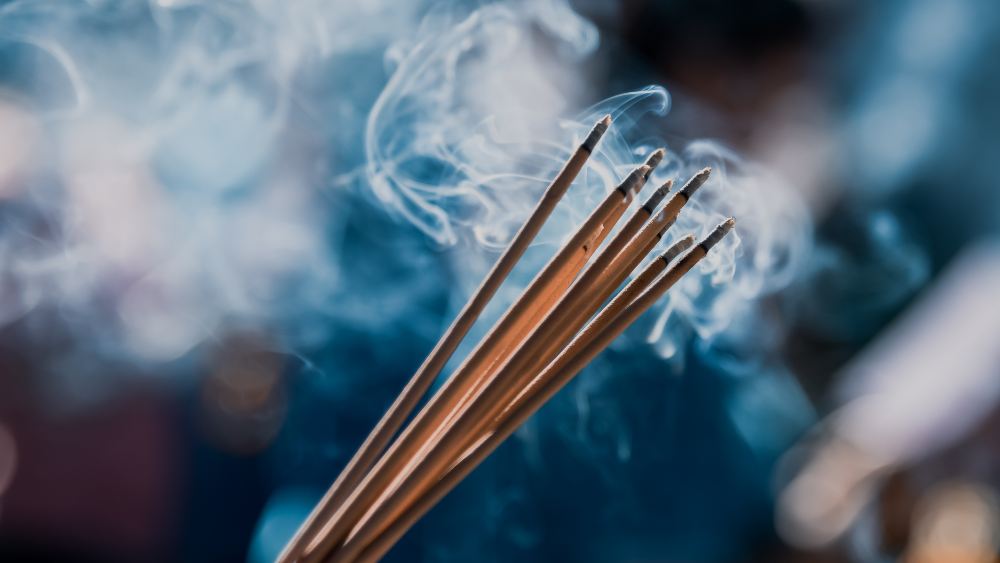 A smoke test is another way you can use to identify drafty windows. The following steps will help you conduct a smoke test on your own:
It's preferable that you choose a windy day for this test. You will be able to identify the drafty spots in your house with greater ease.
Shut all doors, windows, and other potential areas from where you suspect the air might seep in.
Turn off all appliances that may disturb the airflow within your home, such as furnaces or radiators.
Turn on all exhaust vents in your kitchens and bathroom to suck out all the air from the house.
Now, light up a candle or incense stick and move it around all your windows, doors, and other spots you suspect.
If the flame flickers or the smoke moves unsteadily, then you have located the spot that is the culprit to all the drafts you've been feeling.
3. Conduct a Moisture Test
If you don't have a candle or an incense stick to conclude your smoke test, you can use a damp hand to detect gaps and cracks that are allowing air leakages.
All you need to do is follow all the steps of the smoke test mentioned above except for the last one. Instead of using an incense stick or candle, you can wet your hands and then move it around any suspected spots around windows.
Because of the moisture on your hand, it will be more sensitive to any breeze and help you identify the drafty spots you've been missing this whole time.
4. Inspect for Loose Windows
A poorly fitted window not only leads to pesky drafts but can also create bigger issues like rattling during storms and leaks on rainy days.
To accurately check for loose windows, all you need is a single dollar bill! Put it on the windowsill and shut your window close. If it can be pulled out easily without any friction, drag, or tear in it, it means air can pass through just as easily.
5. Conduct a Technical Test
If you want to conduct a more technical test, then you should use an infrared thermometer. You can measure the temperature of the air around any door or window. Any spot that is colder/hotter than the rest will lead to a gap.
How to Fix Your Drafty Windows?
Now that you've found all the drafty window spots, you can finally move on to ways to fix them and return your home to its former efficient, energy-saving glory!
1. Add Weatherstripping
Install weatherstripping to effectively seal your windows against any gaps. It is especially efficient to install them around movable objects such as doors and operational windows. The effectiveness of the weatherstripping depends on the type you choose.
You would want weatherstripping that is durable against weather, wear and tear, and excessive friction. There are many types of weatherstripping, and the final decision will be impacted by its cost, effectiveness, and how it best suits your needs.
2. Caulk the Gaps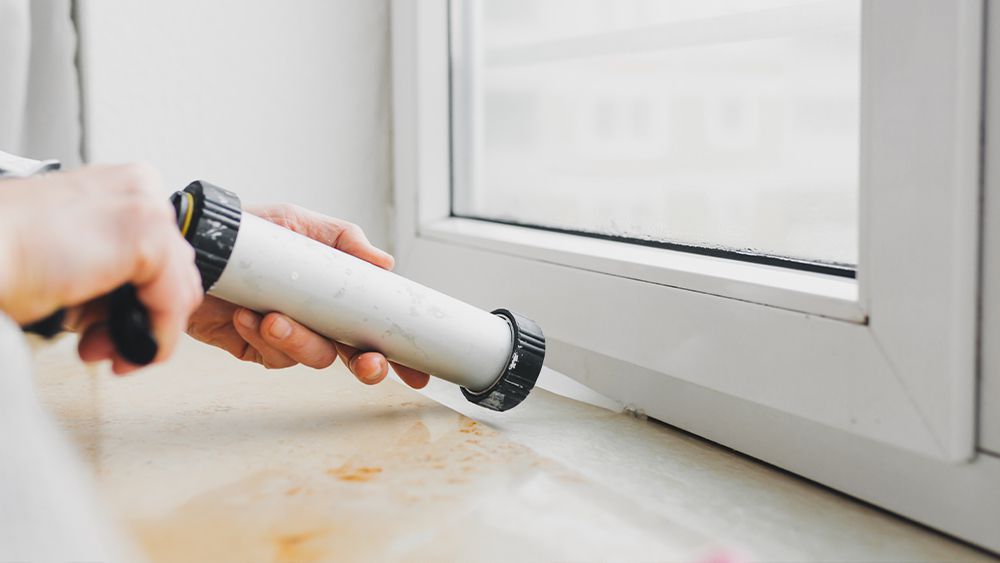 Next, you can caulk up the gaps; it is another great form of defense against air leaks. Caulking cracks will be more effective in material components that are static and unmovable, such as where your window meets the casing trim.
You can add caulk both on the interior and exterior to ensure the best possible seal against any unwanted drafts. Similar to weatherstripping, there are many types of caulking materials, so you should choose one that best accommodates your requirements.
3. Reglaze Windows
Reglazing is an essential part of window maintenance. It involves replacing the damaged window glass or cracked glazing compound of your window. If you prefer an inexpensive way to improve your window quality but do not wish to invest in new windows, reglazing your windows is the option to go for.
It helps insulate your home and save energy costs as well. If you have single-pane windows, as most older houses do, you can also use a glazing compound to fill in the gaps and cracks and hold your glass pane in place.
4. Seal Gaps With Nail Polish
An absolute budget-friendly but temporary fix for drafty windows is to seal the cracks in your window frames using nail polish. You just need to paint over the spots and have a quick solution to your drafty problem.
This trick can also be used to cover any cracks on your window's glass panes and prevent further damage until you can replace it altogether.
You can use transparent nail polish so that it is unnoticeable and does not conflict with your home aesthetic. But be sure to go for a permanent solution as soon as possible since nail polish won't hold for too long.
5. Wrap Your Windows in Shrink Film
Shrink film insulation kits help in providing the insulation and protection your windows need against any air leaks. All you need is double-sided adhesive tape, shrink film, and a hair dryer to apply it and keep it in place.
You can apply it yourself, or if you desire more efficient installation, you can have it set up by professionals. The film reflects light and heat and is airtight to prevent any form of air leakages.
So in the winter, it ensures a warmer home by keeping the heated air inside, and in the summer, it will reflect any unwanted heat glare, keeping your home cool and comfy.
6. Layer Your Windows
If you want practical shields against leaking air and severe sunlight, as well as tasteful decor to enhance home interior, then layering up using window treatments is a good option.
Window treatments add a layer on top acting as a barrier to any drafts. Moreover, they can also help keep the extreme heat and cold gain from outside at bay.
7. Draft Stoppers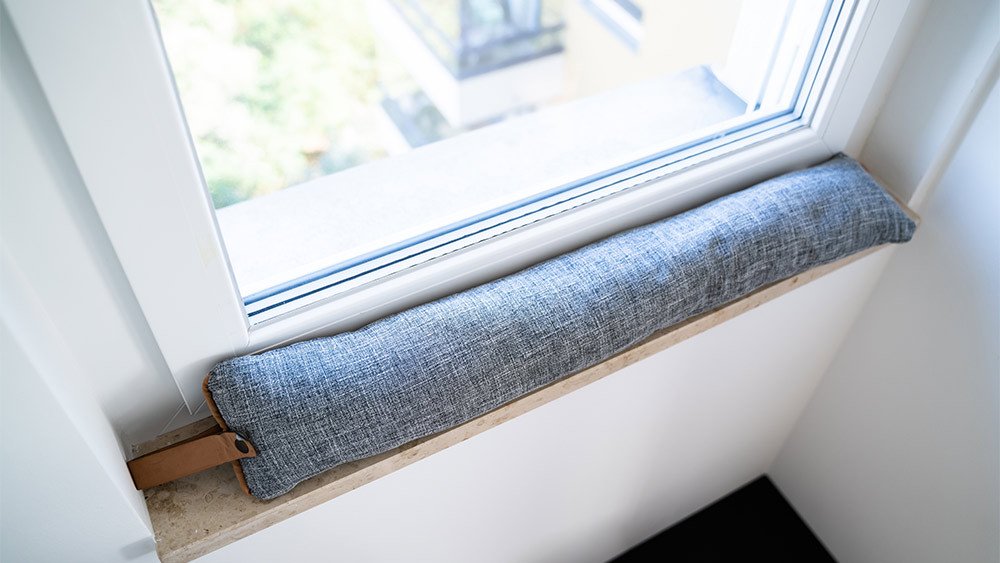 Draft stoppers are a great way to block air from leaking outdoors and seeping inside your home. They are long rectangular-shaped pillow-like tubes placed around windows or at the bottom of your doors.
They act as fabric seals for windows and doors and are a fine, inexpensive solution to blocking air outflow and inflow.
8. Get Storm Windows
Another energy-efficient solution to your pesky window drafts is to invest in storm windows. Storm windows are used to reduce the movement of air and in return help maintain your desired home climate.
Furthermore, low emissive storm windows have an invisible metal coating on them that reflects infrared heat. Hence, they are considered more energy efficient.
Storm windows add a good layer of insulation on windows and can be added on both the interior and exterior parts.
9. Seal With Bubble Wrap
Bubble wrap can be used as a layer to cover your windows. It will help in covering any drafty spots as well as store any radiant heat to maintain the internal climate.
Air is trapped within the bubble of the wrap to prevent it from escaping. Although it will not allow for a clear view through the glass, it can be taken off and reused multiple times.
10. Insulate Your Windows With Styrofoam
You can use styrofoam to insulate your windows. It is very good at trapping heat energy because of the abundance of air bubbles trapped within.
This foam board insulation is also greatly resistant to moisture, making it a suitable choice for basement windows against rain water or damp moisture.
11. Invest in Sash Locks
Sometimes, the sash locks on your windows aren't doing their job of properly keeping your windows shut and airtight. You might seek to invest in new sash locks to get rid of drafty spots.
These locks will keep your window sashes together and prevent any cracks and gaps you might have missed along them.
12. Replace Your Window Altogether
If you are looking for a long-term solution to prevent drafty windows, then it is best that you replace your window with a new one altogether. It might be costly, but it will help in the long run.
A new window means you can be assured that there are no cracks or gaps along the window frame. You can also ensure that the glass panes are fitted properly and that there are no cracks in them.
13. Weatherproof All Your Doors
Apart from windows, you should pay attention to your doors as well. You can weatherproof your doors in various ways. You can add weatherstripping along their frames if there are any cracks or gaps. Using double-sided foam snakes as draft stoppers for the bottom of your door also prevents any air seepages inside or outside. You can also look to invest in door sweeps that help in sealing the gap between your door and the threshold beneath.
Cielo Smart Thermostat
Equip your HVAC system with smart features and achieve the perfect balance between comfort & savings.
Shop Now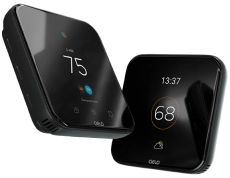 Benefits of Fixing Drafty Windows
If you would invest in ways to fix your drafty windows, you will enjoy a better home climate among all the other benefits including:
Importance of Addressing Drafty Windows
Drafty windows will always cause uncomfortable temperature fluctuations in any home. It is an issue that is constant throughout the year affecting your indoor climate.
For the sake of your convenience and to maintain an ideal home temperature, you need to make sure to deal with the issue of drafty windows promptly whenever the need arises, such as in situations where your window is deteriorating or extreme outdoor temperature changes.
It is easy to fix this problem once you realize the cause. You can follow certain steps, such as adding weatherstripping, caulking gaps, and reglazing your windows. By quickly addressing this issue, you can enjoy a multitude of benefits like reduced energy bills, optimal home climate, and much more!