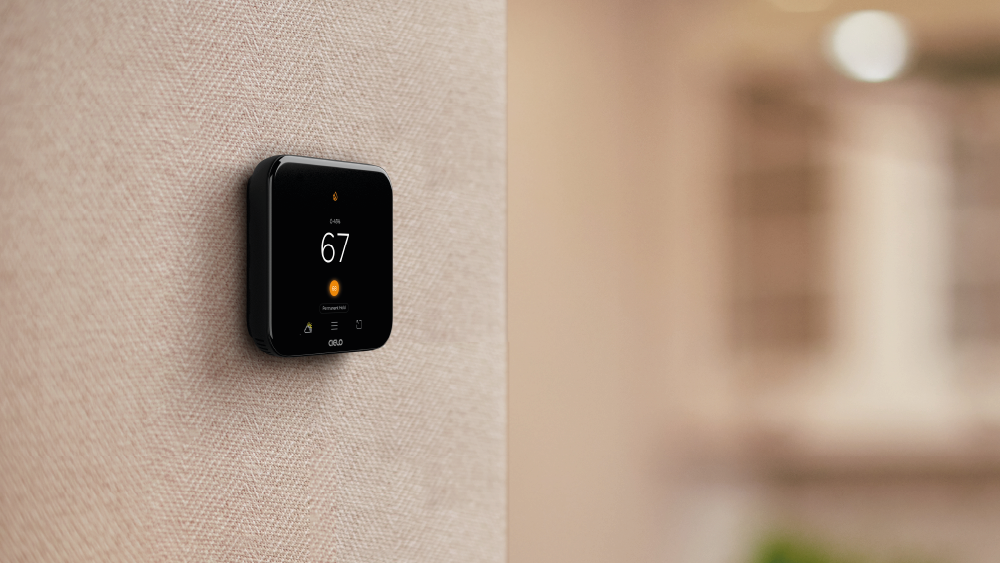 Are you a landlord who wants to prevent the tenants from adjusting the thermostat settings? Maybe you live in a shared apartment and don't want your roommates changing the air conditioner settings frequently. Or perhaps you have young children and want to prevent them from accidentally (or not) altering the device settings. In any case, a thermostat lockbox can help solve these issues.
A thermostat lockbox protects your device against unwanted temperature adjustments or tampering in a commercial or residential setting. By preventing others from cranking up the heat or air conditioning and keeping a consistent temperature, you also save money on your energy bills and avoid unnecessary wear and tear on your HVAC system.
Prevent Tampering With Your Heating & Cooling Settings Using a Thermostat Lockbox
What is a Thermostat Lockbox?
A thermostat lockbox is a sturdy container installed over your thermostat to protect it against any unauthorized access. It has a key and a lock to prevent others from changing your thermostat settings. Some models come with a digital lock that requires you to set a 3-digit protection code. The thermostat lockbox has holes in the outer frame that allow free air circulation and temperature reading but guards its dials or buttons.
Where Is the AC Thermostat Lockbox Commonly Used?
Thermostat lockboxes can be used in various places depending on your needs. Some of the common places where they can be beneficial are:
Schools
Shopping Malls
Restaurants
Hospitals
Offices
Dorm rooms
Guest rooms
Vacation rentals
Airbnbs
Types of Thermostat Lockboxes
While there are many different types of thermostat lockboxes on the market, they all serve the same purpose.
1. Traditional Plastic Lockbox
A traditional thermostat lockbox is made of clear plastic and comes with a key and a lock to secure your thermostat. The box is transparent, and you can view the temperature and humidity levels on the screen.
These lockboxes cater to a wide range of thermostats and come in various styles to suit your needs. You can also get one with a digital lock that requires you to set a 3-digit code to secure it. If you fear losing the key, a digital lock is a better option.
The disadvantage of traditional lockboxes is that you will have to remove the whole box to make any changes to HVAC settings. There is also a risk of losing the key or forgetting the passcode. In this scenario, you will have to break the box to access your thermostat.
2. Thermostat Guards
Thermostat guards are used in commercial settings and are made of heavy metal. They are quite sturdy and are designed to fit specific models. They completely cover the thermostat, thus preventing anyone from accessing the thermostat. Since thermostat guards are made of solid material, they also prevent the theft of thermostats in public areas.
One disadvantage of metal thermostat lockboxes is that they are not transparent, preventing you from making any changes using the on-device controls.
3. Smart Thermostat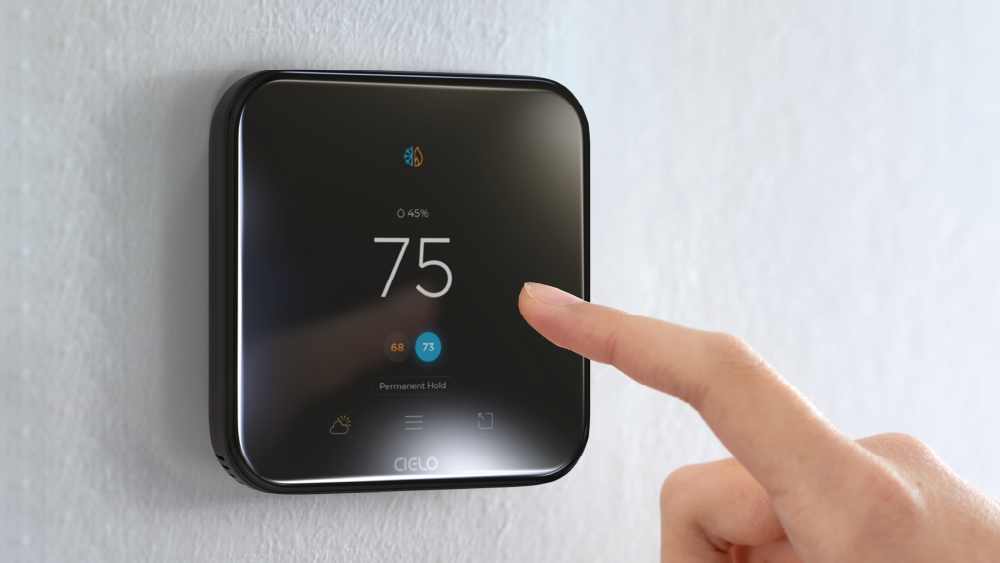 A smart thermostat isn't an actual lockbox but offers a way to lock the temperature in minutes. It is a smart climate control device that connects your HVAC system to the internet, allowing you to control all the settings from your phone. It provides precise heating and cooling, better control of your unit, and bigger energy savings on bills.
With a smart thermostat, there is no need to buy an additional accessory. Instead, with a few taps on the thermostat device or the mobile app, you can easily lock your AC settings.
If you are looking to upgrade your thermostat, consider going for a smart option so you can easily lock the device controls with a swipe of your finger.
Related: 12 Reasons Why Smart Thermostats Are Worth Buying
Cielo Smart Thermostat
Equip your HVAC system with smart features and achieve the perfect balance between comfort & savings.
Shop Now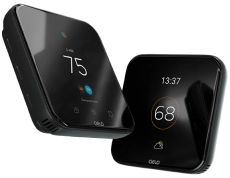 How to Install a Lockbox for Thermostat
If you're interested in installing a thermostat lockbox, there are a few things you'll need to do. First, you'll need to purchase a lockbox that is compatible with your thermostat. Next, you'll need to install it according to the manufacturer's instructions. Finally, you'll need to lock it with the key or program it with a code that only authorized people will know. Once the lock box is installed, you can rest assured that your home's temperature will stay exactly where you want it.
Materials Required for Installing Thermostat Lockbox
Drill machine
Screws
Thermostat lockbox
Marker
Here's a step-by-step guide on how to install a thermostat lockbox.
1. Set the Temperature
Set your thermostat to your preferred temperature before installing the thermostat lockbox over it.
2. Drill Holes
Take the backplate of the box and place it on the thermostat. Now, Mark 4 holes in the wall, using the holes in the plate as your template. Insert wall plugs in the holes you have just drilled.
3. Add Backplate
Install the backplate in the wall and secure it with screws. There are small vents on the sides for air circulation to prevent overheating your thermostat.
4. Install the Front Cover
Place the front cover of the lockbox on top of the thermostat and screw it into position.
5. Lock the Thermostat Box
After putting the front cover in its place, you can lock the box and remove the key. Be sure to keep it in a safe place so it doesn't get misplaced.
How to Lock a Smart Thermostat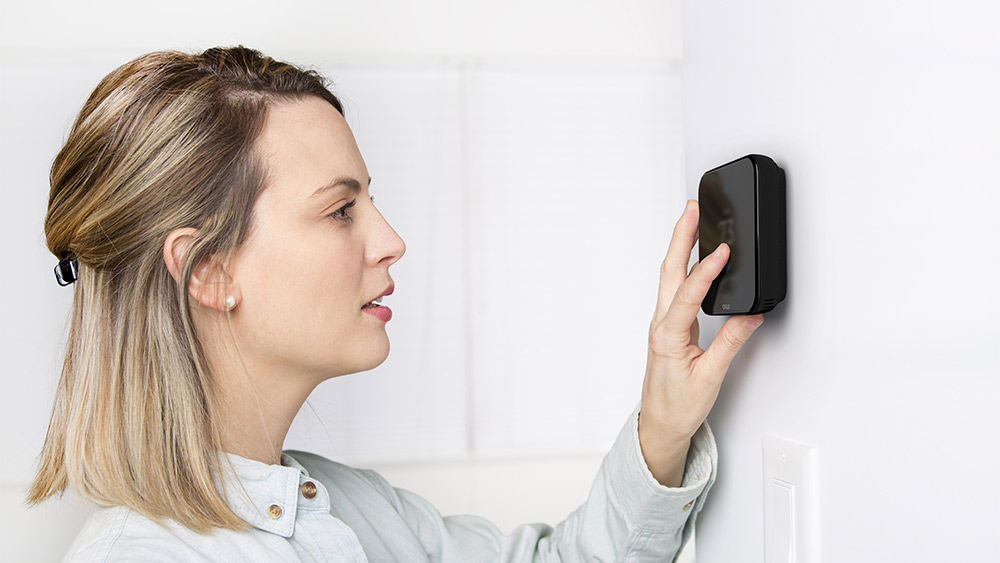 Locking a smart thermostat is a simple process; you can do it in minutes. Plus, you don't require any additional items to lock the temperature settings.
Go to the Settings menu on your thermostat or your mobile app.
Select the Lock option.
Create a 4-digit pin.
Enter the pin again
Then set a minimum and maximum temperature range. This will allow people to make adjustments, but within the range you have selected. You can set the same value for minimum and maximum temperatures to prevent any adjustments at all.
After that, select Done.
Your smart thermostat is now locked. You will see an icon at the bottom of the thermostat display indicating that the unit is pin protected.
Pro tip: It's a good idea to turn off the display of your smart thermostat to avoid any attraction from other people.
Benefits of Thermostat Lockbox
There are many benefits that come with using a lockbox for your thermostat.
1. Prevent Thermostat Tampering or Damage
A thermostat lockbox can help to prevent tampering or accidental changes to the temperature settings. In addition, the lockbox can prevent your thermostat from getting damaged when it's located in cafes, waiting rooms, or any other public area.
This is especially important in offices where a comfortable temperature is crucial to maintaining productivity levels. It will also help to maintain the temperature throughout the building and reduce AC costs.
2. Prevent Tenants or Guests From Making Adjustments
Few guests blasting the AC in your vacation rental can easily result in hefty bills at the end of the month.
One way to prevent tenants or guests from making adjustments to your thermostat is to install a lockbox. This will ensure that only authorized personnel have access to the thermostat settings.
Another option is to install a smart thermostat, as they provide you the flexibility to set the temperature range of your choice. This way, your guest will only be able to adjust the temperature values within that range.
Related: A Guide to Saving Money on Ductless Air Conditioning for Vacation Rentals
3. Protect Your Home Thermostat From Kids
You may want to opt for a thermostat lockbox if you have little ones rotating the thermostat dial or pressing buttons for fun. At one point, your house may be burning hot while it's freezing cold the next moment. This can seriously affect your home climate and impair the thermostat's functioning.
A plastic lockbox or a lock feature on the thermostat is the perfect solution in this case, as it can help maintain your ideal home temperature while also reducing electricity usage.
4. Saves On Energy Bills
Whether you own a gym or a small café, a lockbox for a thermostat will help you take control of your energy usage.
You can reduce your air conditioning bills by not letting anyone access the thermostat. When there are no unnecessary adjustments and the temperature remains consistent, it reduces the unnecessary stress on your HVAC.
By preventing sudden temperature changes, you can avoid putting undue stress on the system, which could lead to premature wear and tear. This practice can also help extend the life of your heating and cooling systems.
Will a Thermostat Lockbox Benefit You?
If you're looking for a way to lock your thermostat settings in your cafe, vacation rental, or office, a thermostat lock may be the perfect solution for you. Moreover, if you are protecting your thermostat from damages, unwanted adjustments, or you are a parent wanting to keep curious children away from the controls, a thermostat lockbox can give you peace of mind knowing that your thermostat is safe and secure.