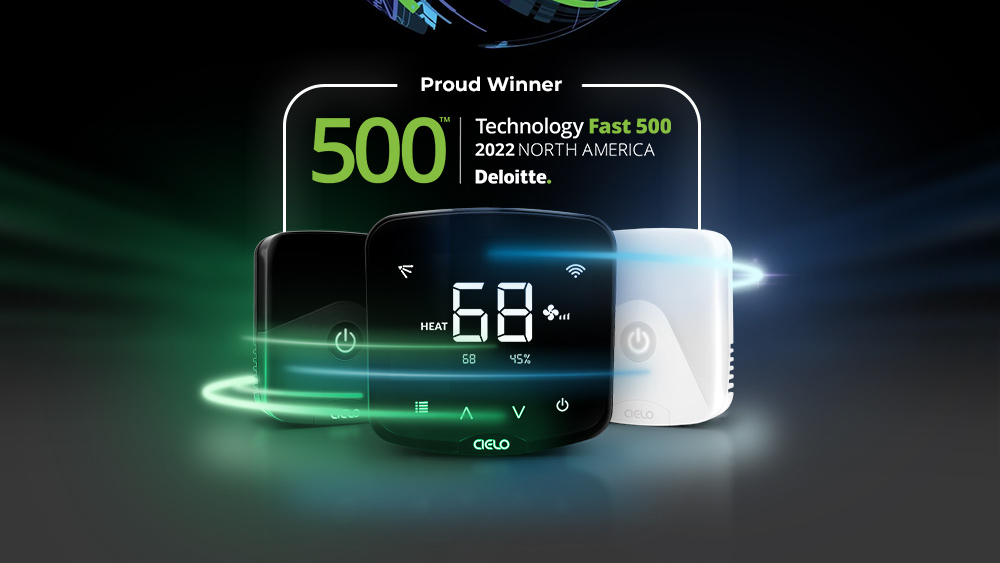 Adding to the list of achievements of this year, Cielo takes immense pride in announcing its inclusion in the Deloitte Fast 500 list of fastest-growing tech companies. Landing the rank of 118 in 2022 is a testament to the company's dedication and the consistent struggle to reach new heights of innovation in the indigenous technological sector.
Cielo has worked its way to the top and experienced exponential growth of 1195% over the last few years despite coming face-to-face with an unprecedented situation like the coronavirus pandemic. The award has become an accolade for any company, as it recognizes not only the financial success but also highlights innovation and commitment to growth.
The CEO of Cielo WiGle Inc., Waseem Amer, credits the accomplishment to a customer-centric approach where technology is utilized smartly to make people's lives more convenient and comfortable. He said, "Given the ongoing increase in costs and the climate catastrophe, the need for smart energy-saving products is greater than ever. Cielo emerged to fill a critical gap in the market for energy-saving smart controllers for ductless air conditioners."
He continued, "Our all-inclusive environment plays a key role in fostering creativity and promoting success. Winning the Technology Fast 500 Award is a testament to the hard work and commitment of our wonderful team. Cielo has always strived to exceed the expectations of our customers, and we're extremely proud to have our efforts recognized and appreciated on such a massive scale."
The Deloitte Technology Fast 500 Award
Deloitte Fast 500 is a prestigious award bestowed to companies for their impressive percentage of fiscal year revenue growth. These are some of the fastest-growing private or public companies in North America in the domains of technology, telecommunication, life sciences, media, fintech, and energy tech. To earn the award this year, companies had to demonstrate exceptional revenue growth from 2018 to 2021.
Cielo Smart AC Controllers
Your best choice to make any mini-split, window,
or portable AC smart. Enhance your comfort and savings.
Shop Now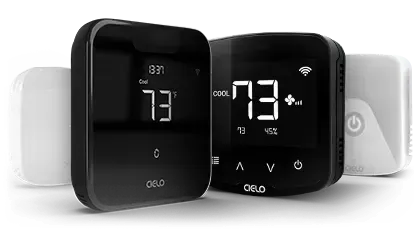 The eligibility criteria for this coveted award include proprietary intellectual property or technology ownership. Moreover, these selected candidates should have at least US$50,000 worth of base-year operating revenues and a minimum of US$5 million as the current year operating revenues. In addition, companies that have spent less than four years operational in the industry fail to qualify. Finally, these must be headquartered within North America to make it to the infamous list. In its 28th year, 2022, Technology Fast 500™ companies achieved revenue growth ranging from 241% to 125,138% from 2018 to 2021, with median growth of 611%.
Way Forward
After being ranked #519 in the Inc. 5000 ranking of America's fastest-growing private companies for the year 2022, the company has also been deemed the winner of the 2023 AHR Exp Innovation Awards in the Building Automation category for one of its upcoming star products; Breez Max. And now, taking Deloitte's Technology Fast 500 award home is very affirming and motivates us to strive for excellence in our future endeavors.
Team Cielo has been relentlessly developing exciting new products to add to the portfolio. We are thrilled to share that our very first smart thermostat is in the works and will hit the market next year. Besides this, our best-budgeted smart controller, Breez Lite, a compact version of our earlier devices with a plethora of smart features, is all set to be launched next month.
Stay tuned for all the exciting news and offers regarding our new products!