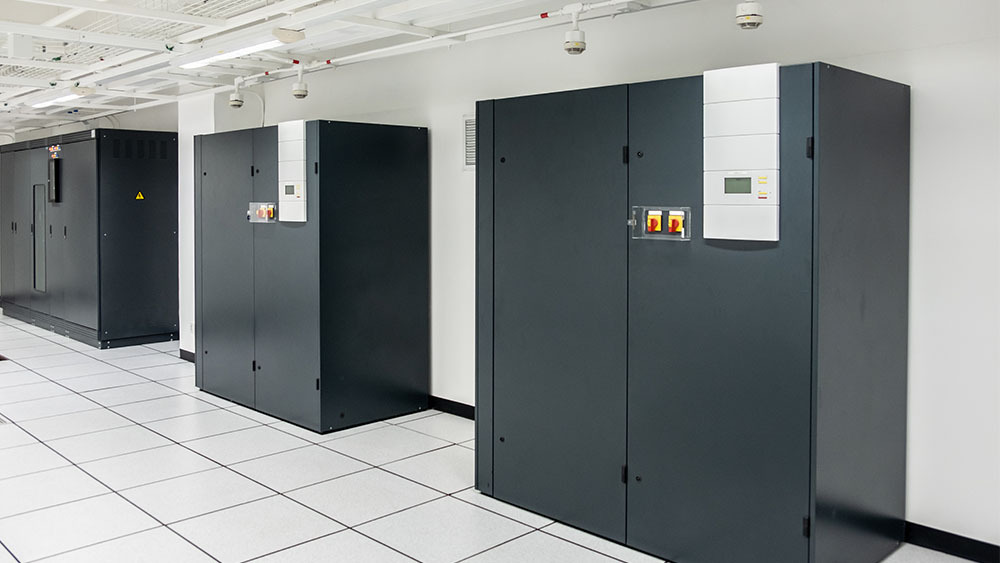 Server rooms are an essential part of any institution as they house the sensitive data that is critical for various operations. While data centers differ in size and complexity, they all have one thing in common – a large number of computers and networking equipment that generates a lot of heat. The processors require high power usage, and as more power is used, more heat is generated. This causes the server room operating temperature to rise above the normal range, resulting in overheating. If the heat is not discarded and the room is not cooled, it can easily lead to system failure and a huge financial loss.
Constant heat emissions make cooling one of the biggest challenges in server room operations. Excess heat can affect the functioning of the processers, leading to reduced reliability and data loss. This was the case for Microsoft when its email services went down for up to 16 hours when a specific section of its data center was overheated.
It's extremely important to make sure your server room has the right climate conditions at all times. They require dedicated server room air conditioners to help cool the servers and provide a climate-controlled environment. While large air conditioning units can be expensive to operate, mini-split AC units are among the best options for cooling data centers, especially if the data center is small.
Let's take a look at server room air conditioning in more detail.
Why Do You Require a Server Room Air Conditioner?
If the temperature in your data center fluctuates too much, it can cause faults in the system, and even permanent damage to hard drives and servers, resulting in valuable data loss. Heat can get trapped behind large server systems or racks, resulting in severe damage. Equipment overheating even one time can shorten its lifetime and affect the functioning of the components. In the worst-case scenario, the extreme temperature can even burn the computer processor.
Therefore, air conditioning units are required in server rooms 24/7 to keep the temperature consistent. By circulating cool air around the equipment, server room air conditioners help to prevent server shutdowns and safeguard against data loss. In addition, they can also help to extend the life of your equipment by preventing premature wear and tear.
Server room humidity control is as important as temperature control. High moisture content can cause condensation on electrical equipment, resulting in corrosion and irreversible damage. A dry environment will result in the buildup of static electricity in the systems. Server room air conditioning can also keep the humidity levels in check by removing the extra moisture and preventing condensation from accumulating on the equipment.
Ideal Temperature & Humidity in Server Room
The ideal server room temperature is between 64 F and 81 F, while the recommended humidity level for server rooms is between 40% and 50%.  Monitoring your server room temperature and moisture content and using air conditioning can help to maintain this perfect range.  
Monitoring Server Room Temperature & Humidity
Keeping server rooms cool and at the correct temperature is essential to ensure that the equipment runs smoothly. Not all cooling systems can always be reliable thus this is where the monitoring system comes into play. Server room temperature monitors can provide early warning of potential problems so that you can take steps to prevent server shutdowns or other issues. In addition to temperature, you will also require humidity monitors.
You should place your temperature and humidity sensors in key locations such as server racks so they can collect data from various critical measurement points within the server room network. If a temperature or humidity level deviates from the set range, the server room monitor software sends an automated alert, enabling you to act quickly to identify the issue. 
Many devices and tools are available that will help you keep track of the server room climate, even when you are away from the office. Look for features like real-time alerts and remote monitoring. For instance, you can use a remote server monitoring service like PA Server Monitor. You will have to connect it with your sensors, and if the value exceeds the set value, you will be alerted via text message, mobile app, or email. If you have a mini-split air conditioner, you can use Cielo Breez smart air conditioner controller and always be able to monitor the room temperature on your phone and make adjustments to the desired room temperature.
Top 6 Server Room Cooling Options 
Here are the best 6 server cooling options to prevent overheating:
1. Mini-Splits Air Conditioner for Server Room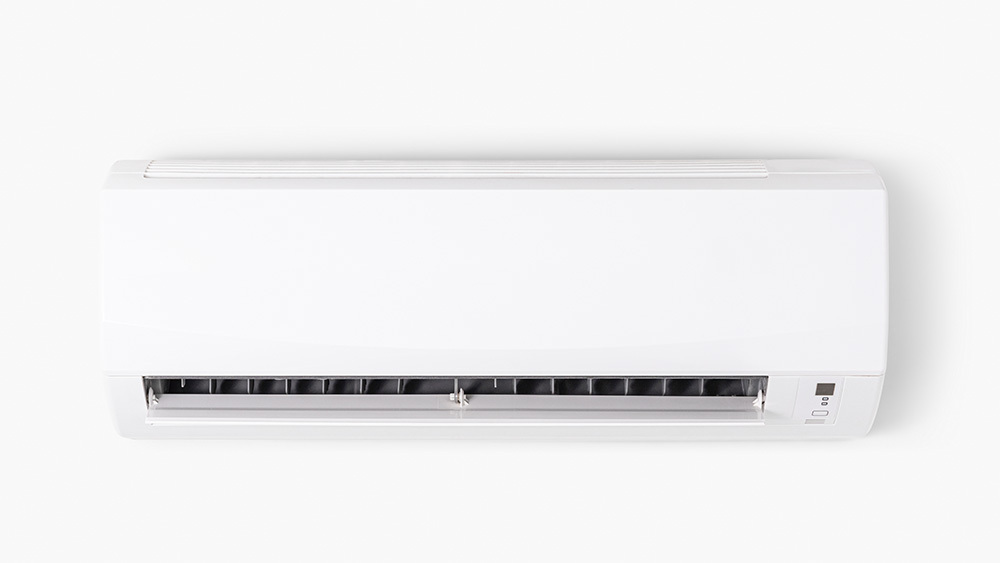 Mini-split air conditioners are a highly efficient and reliable air conditioning option for your server room, especially if your server room is small or midsized and does not have ductwork. They have advanced cooling technology along with innovative airflow distribution mechanisms. This assists in even air distribution and eliminates hold and cold spots in server rooms. According to Ray Charles, an HVAC professional and the founder of Household Air, wall-mounted air conditioners are probably the best air conditioners for a server room because they can be assembled to blow the cold air directly at the server. This allows the cold air to pass over multiple systems and spread evenly.
Mini-splits can be easily installed and don't require costly ductwork, making them a great fit for any room. In addition, these units consume less energy without impacting the level of cooling that the data center needs. This feature makes them affordable to operate in most server and mining rooms. These server room wall-mounted air conditioners can be installed according to the size and requirements of your data center. They range from 9000 BTU up to 60000 BTU and can cater to any sized room.
If you ever want to expand your server room or divide it into different sections, you can simply add more indoor AC units and connect them with the single outdoor unit already installed. This helps to save on costs of replacing the entire HVAC system.
2. Under Ceiling Air Conditioners
Under the ceiling air conditioner is a flat unit mounted on the wall under the ceiling. It is a powerful system and offers up to 14kW of cooling. This unit provides an efficient airflow system and can deliver flow up to 10m away from the unit.
As under the ceiling units are quite efficient, you don't need to install multiple server room ACs in your data center, which helps to save on installation costs. Without multiple units, you can also free up valuable wall space.
3. Cassette Air Conditioners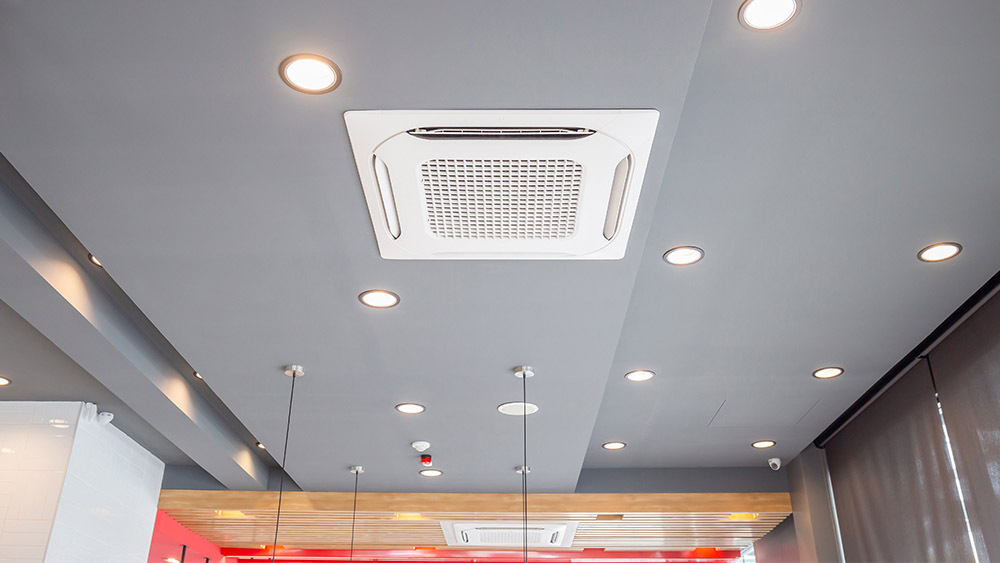 A mini-split recessed into the ceiling is called a cassette air conditioner. The main body of the air conditioner is concealed inside the ceiling void. It is installed in the center of a room and has the ability to blow cool air in four different directions. This can help provide balanced cooling in server rooms. Even though cassette air conditioners are hidden within the ceiling, they are easy to retrofit and can be installed without minimal disruption.
4. Inline Duct Fans
An inline duct fan is used to expel heat and humidity from a room. It is used for ventilation purposes and is most commonly found in mining rigs.
High temperatures in mining rigs can heat up components and even lead to the GPU core failure. Using inline duct fans is a popular mining rig cooling idea. They are installed inside of ductwork and help to maintain proper air circulation by removing hot, stale air from an area. If your mining rig is located in a place where ductwork is already installed, you can make use of the ducts by installing these fans.
Inline fans come in many different sizes and airflow capacities, so you can choose one that best suits your cooling and ventilation needs. 
5. High Airflow Exhaust Fans
A high airflow exhaust fan is designed to ventilate and improve air circulation in an area. As it uses a powerful motor, it can remove heat, moisture, and dust from an area. 
These exhaust fans come with a separate LCD display and temperature and humidity sensors to make a great mining rig cooling option. They have aluminum blades that are highly resistant to liquid and dust and steel shutters that close when not in use. In addition, the exhaust fans come with a programmable controller that you can use to adjust the fan speed depending on your data center requirement. Other notable features include timer mode, energy saver, alarm warnings, fan failure alerts, and backup memory. 
6. Emergency Portable Air Conditioners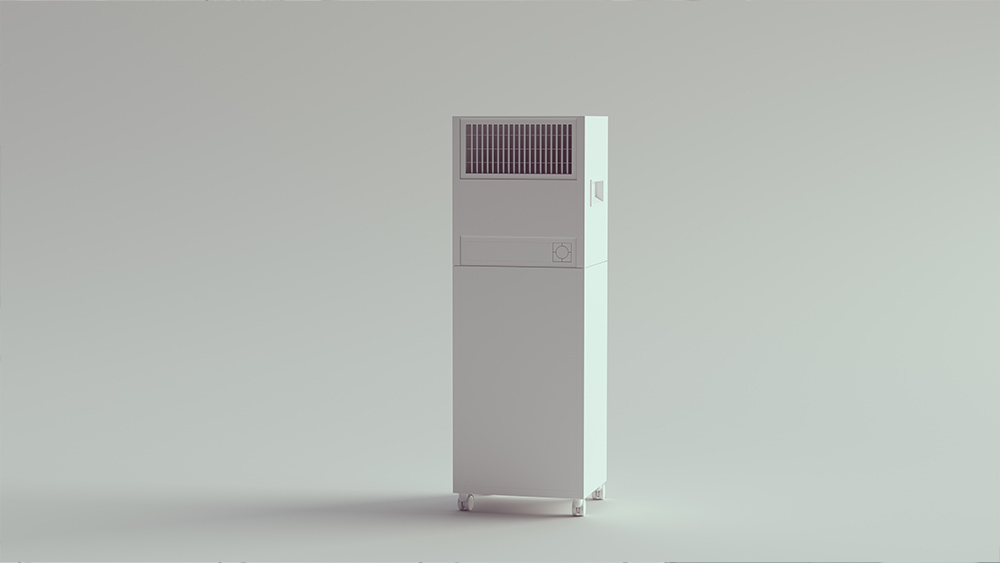 A backup server room cooling system is highly important in case of unforeseen disasters such as power outages due to storms or hurricanes. Unfortunately, this can even lead to air conditioner failure leaving you without any cooling equipment to regulate the temperature.
Portable air conditioners can come in handy as a backup server room cooling option. You can easily run them on portable generators. In addition to that, they can also be used for spot cooling hot racks in data centers.
They are self-contained units with no special installation requirements. As they are portable, you can easily move them around where they are required in your server room. 
When purchasing portable AC units, be sure to buy one that is specially designed for server rooms. Look for commercial grade AC components and high cooling capacity. 
Smart Air Conditioning in Server Rooms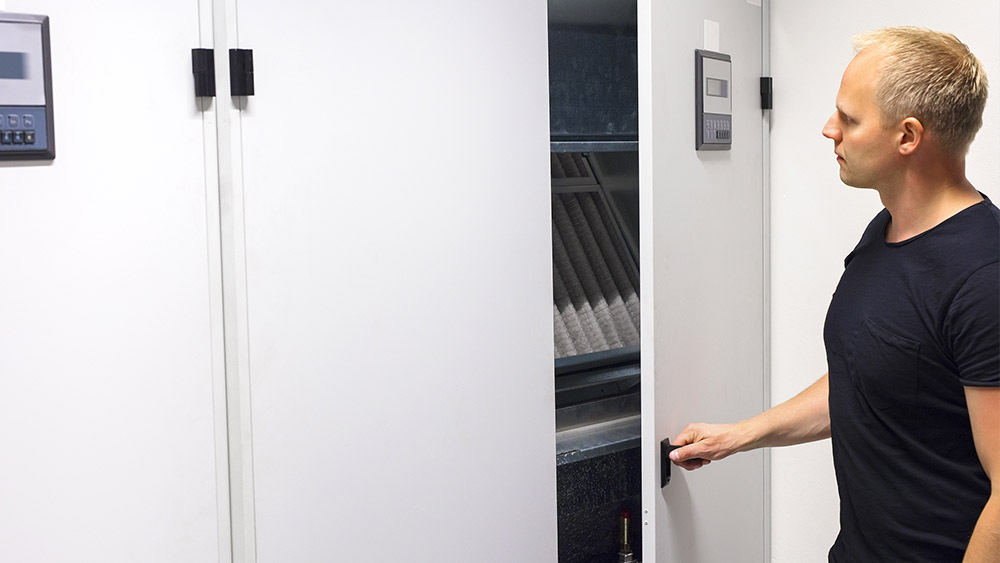 To automate your server room climate, you can use smart AC controllers that work with mini-split, window, and portable air conditioners. In addition to temperature sensors, these controllers also have humidity sensors for monitoring and maintaining ideal humidity levels. With their global control feature, you can constantly keep an eye on the temperature and humidity levels using your phone. This can greatly help keep your server room climate in the optimum range.
Cielo Smart AC Controllers
Your best choice to make any mini-split, window,
or portable AC smart. Enhance your comfort and savings.
Shop Now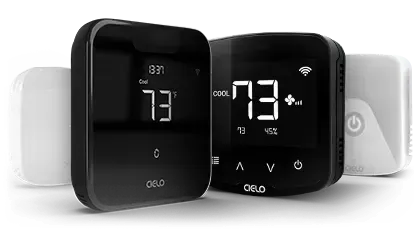 Cielo Breez smart AC controllers come with a Comfy Mode that automatically changes the setting when temperature/humidity deviates from your preset value. For instance, your set temperature range for server room temperature is 65-75 F. In this case, if the temperature falls below 65 F or goes above 75, Comfy Mode will trigger to maintain your set range. This mode can help you greatly reduce the overheating chances in your server room.  You can also set your humidity range using this mode. 
Server rooms need to be kept at a specific temperature and humidity level in order to function properly. Server room air conditioners help to maintain the ideal range, which keeps your equipment running smoothly. Not only that, but it also protects them from overheating, which can lead to data loss or even permanent damage. Mini-splits are a great option with minimal cost to operate, easy installation, and in-built temperature control. To maintain ideal temperature and humidity levels, be sure to pair your server room AC unit with a smart AC controller.