From celebrating holidays to curling up by the fire and enjoying hot chocolate, winter is a beautiful time of the year. However, the beautiful snowy season comes with its own challenges.
Heavy storms can cause faults and failures in power lines, leaving you without warmth for hours or even days. Winter power outages are scary – your food can go bad without refrigeration, you can get stuck in your home for days, and you may not have any heating equipment to keep you warm in the freezing cold. Moreover, your pipes may freeze and burst, damaging your household items. In addition, power surges can affect electronic appliances, including your HVAC unit.  
As you prep for the holiday season, it is also imperative that you know what to do if your power goes out in winter. You'll be able to make arrangements in advance and be less impacted in case of a winter power outage in your area.
From making plans to keeping yourself warm, preparing meals, and storing emergency items, let's look at 20 tips to help you in this stressful situation.
How to Prep for a Winter Power Outage

How to Prepare for Power Outage in Winter
Planning and preparing before your area is hit with a snowstorm can be lifesaving. Here are a few things to take care of before a sudden power outage in winter: 
1. Weatherize Your Home
The best time to start winterizing your home is around the fall season. It's always a good idea to prepare your home before the harsh winter storms are on the horizon.  
You can start your weatherization project by insulating your windows and doors. Then move on to attic insulation to prevent heat escape from your house through the roof space. 
Check your roof for broken or missing shingles and make replacements if necessary. Also, clean the gutters to prevent ice dam formation. Ice dams pose severe damage by causing the water to back up in your house. 
If you'll be using a wood-burning fireplace to keep yourself warm during a power outage, check if everything is in place and working fine. Clean the fireplace thoroughly and inspect the chimney and gasket for damage. Also, make sure you have enough stock of wood to make it through.
2. Stock Your Pantry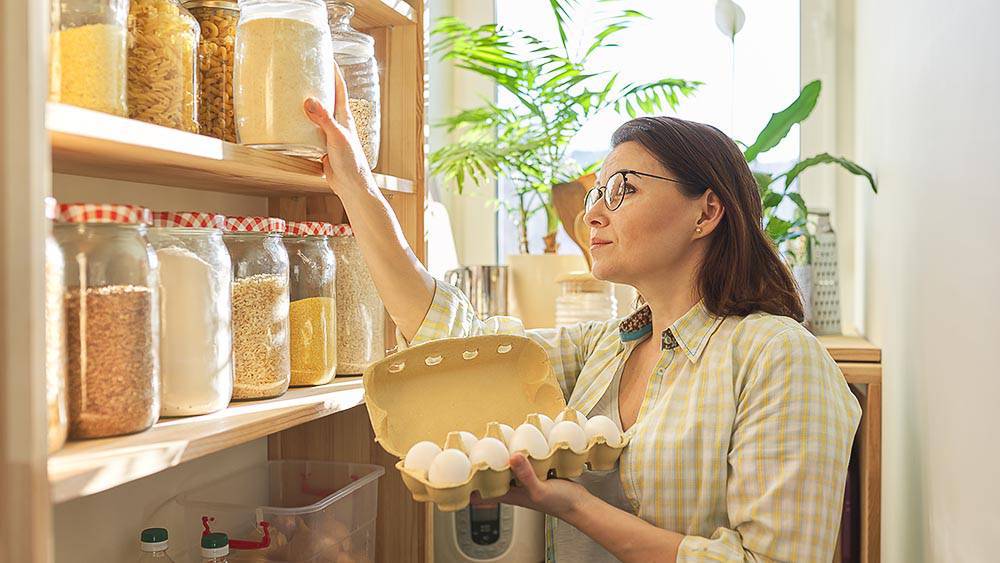 In case of a long-term power outage, your food stock, especially fresh items, is likely to run out. They will only last as long as your refrigerator keeps them cool (which, in most cases, is up to 48 hours). Since it can take up to days before power is restored, you should keep nonperishable items. Stock up on canned food, nuts, granolas, cereals, crackers, juices, powdered milk, and instant coffee. Also, store water bottles as tap water can freeze or become inaccessible if you have an electric motor.
3. Inspect Flashlights & Stock on Batteries
To prepare for winter storm power outages, you should have lighting options at hand. You can use candles or flashlights, but the latter is a safer option. Check if your flashlights are working fine; replace them if needed and stock up on batteries.
Also, keep spare batteries for your smoke detector alarm, radio, and any other devices that may require them.
4. Protect Your Pipes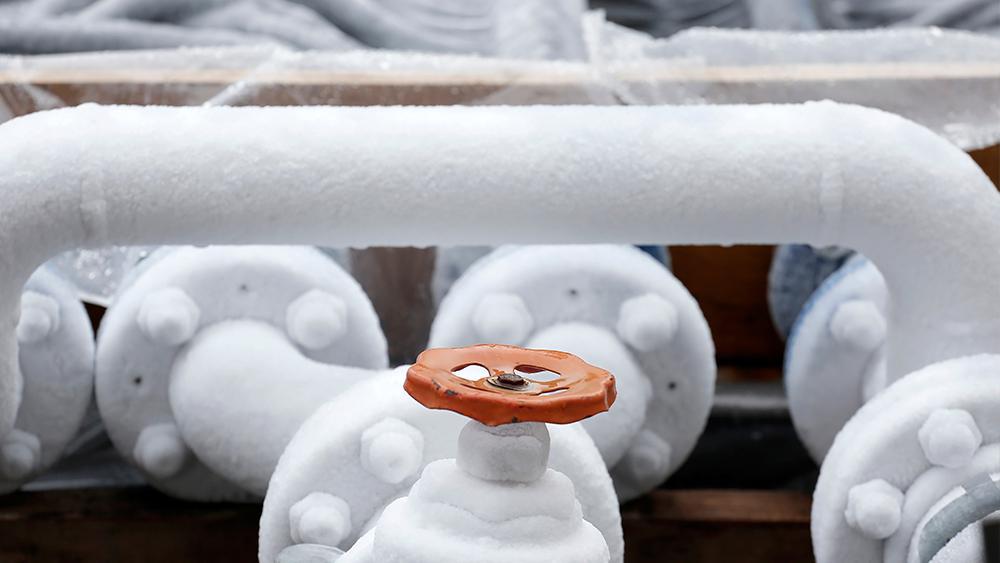 During the winter season, your house pipes are susceptible to freezing and bursting. Not only does this causes a lot of inconvenience and damage, but it also puts a strain on your wallet.
Insulating pipes is the best way to prevent them from freezing during a power blackout. It's also a good idea to turn off the main value because in freezing weather, if any of the pipes burst, the water will flow out from that damaged area, causing a flood situation in your house.
If turning off the valve isn't an option, you can also turn on the faucets, as running water prevents freezing. Do not let dripping water go to waste; collect it in a bucket to use later on.
After the power is restored, you can use the pipe freeze protection mode that some heat pumps offer. In this mode, the heat pump continuously blows out hot air consuming minimum energy, preventing the temperature from falling below freezing point.
5. Block Drafts
Your house loses much of the heat through sneaky leaks and gaps in your doors, windows, attic, fireplace, electrical outlets, chimney, and ductwork.
Find common air leakage areas and use caulking to fill in holes and cracks. Roll up towels/blankets or opt for draft stoppers and place them at the base of doors and windows to reduce drafts. Seal gaps and cracks around fireplace chimneys, furnaces, and water heater vents with fire-resistant materials such as sheet metal or furnace cement caulk.
6. Buy a Generator
A generator can be a great investment if you're worried about losing power during any future storms. There are two types of generators: standby and portable ones.
A standby generator is hardwired into your home's electrical system and backs up your entire home or just the most essential items.
Portable ones can be moved anywhere and are less expensive. You will be able to run essential appliances such as a fridge or a space heater. 
As generators run on natural gas or propane, you would need to stock up on the fuel.
Important: Never run a generator inside your house. You should set them up at least 20 ft. away from your home. 
7. Keep a Classic Radio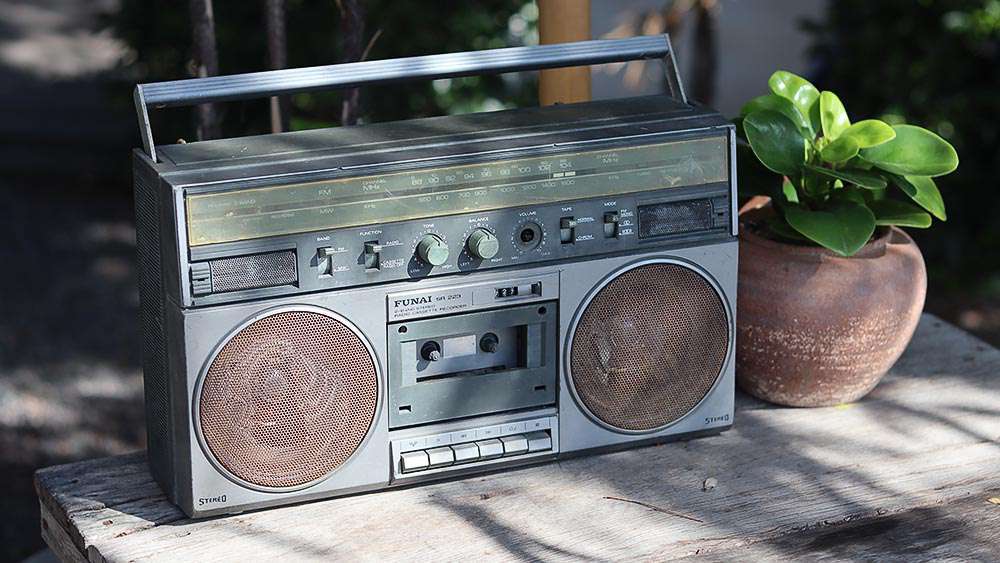 If your phone battery dies down and you don't have a power bank, an old-fashioned radio device can come in really handy. Purchase this simple device to listen to the news and stay connected to the latest updates.
8. Lower the Temperature of Your Refrigerator
If a storm is predicted, start preparing ahead of time. Lower the temperature of your refrigerator and freezer in case power outages last for days. This will help food last longer. Transfer perishable items such as milk, butter, meat, and vegetables from the fridge to the freezer to retain cold for much longer. 
Cielo Smart AC Controllers
Your best choice to make any mini-split, window,
or portable AC smart. Enhance your comfort and savings.
Shop Now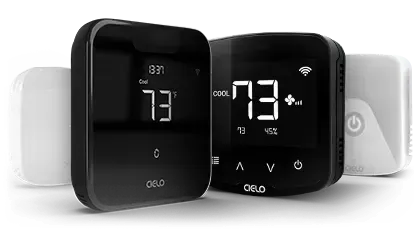 9. Buy a Power Bank or a Car Charger
Power outages can sometimes extend to days and even weeks. In this scenario, you need to have a power bank to help you charge your phone. You can also purchase a car charger so you can make calls and stay connected to the latest news. A phone is also necessary to kill time when you have nothing else to do, and you are bored to death. Browsing social media or watching YouTube videos can definitely help. So be prepared and keep your power banks charged.
10. Fill Your Bathtubs with Water
You don't need to worry if you have a municipal water supply. However, it will be a problem if you have an electric water pump. In case of a power outage, you can run out of water. Fill your bathtubs and even washing machines with water, so you have enough supply for washing and daily usage.  
11. Fill Up Your Gas Tank
Gas stations run on electricity, and you should have your tanks filled early on. Keep an eye on the weather forecast and get your tank filled before a heavy storm causes a power outage. 
Tips on Staying Warm & Protected During a Winter Power Outage
Keeping yourself warm should be your top priority when a power outage hits your area. Here are some tips to help you get through this cold emergency:
12. Dress in Layers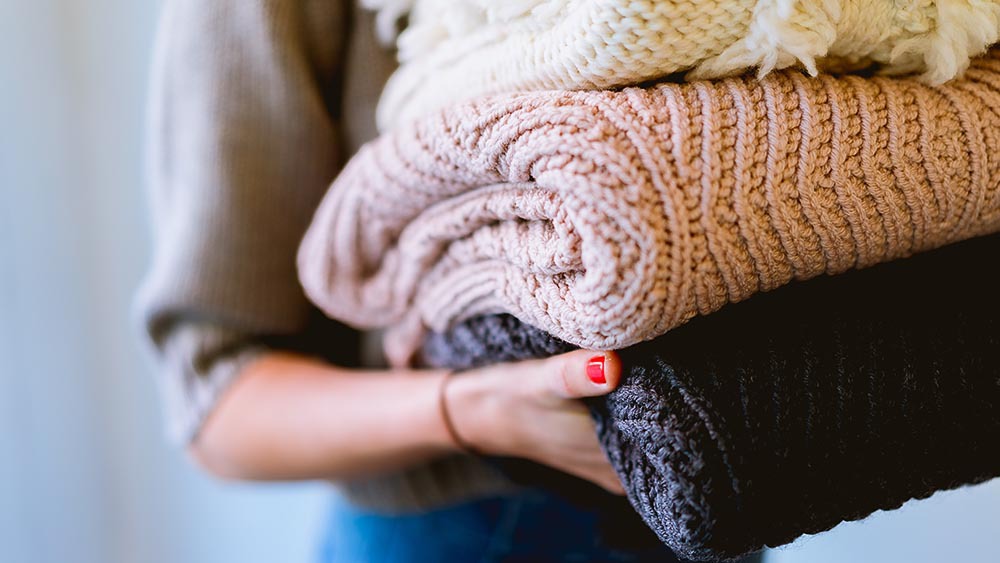 Put on several layers of warm clothing. Start with thermal wear, then put on a warm shirt and top it off with a sweater or cardigan. Insulated pants can also help ward off the extra cold. People lose a lot of heat through their hands and feet so having warm mittens and woolen socks is necessary.
13. Keep Kids & Pets Safe
Put warm clothes on your kids and wrap up your furry family members in cozy blankets. Purchase extra cereals, baby milk formula, and emergency medication in advance. Also, don't forget to keep all the emergency numbers close to your landline phone.
Keeping the children calm in this stressful situation can be challenging. Have their favorite toys nearby and distract them with activities such as drawing or painting.
14. Use Wood Burning Fireplace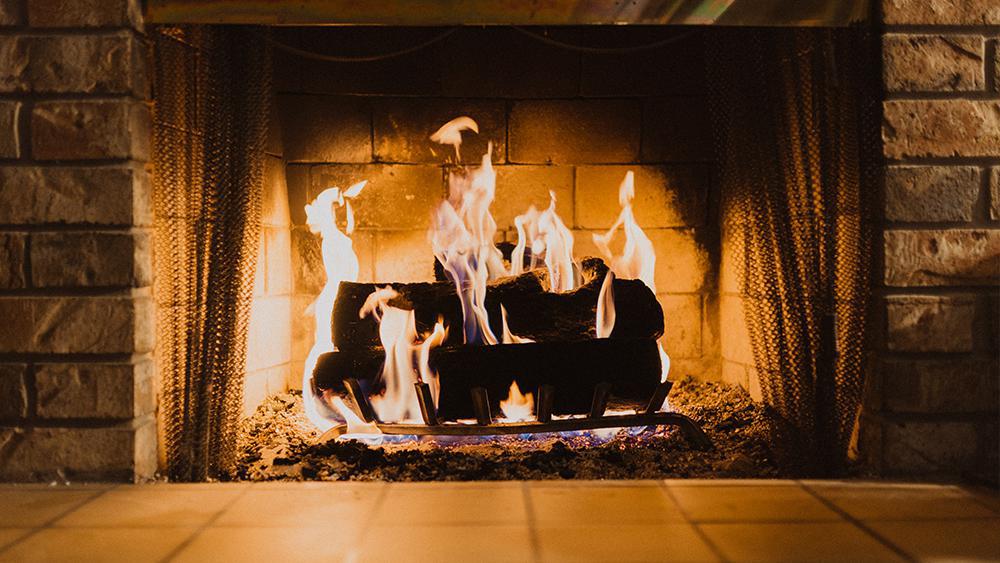 Nothing beats the aroma and crackling sound of an indoor fireplace on a cold, windy winter night. A wood-burning fireplace provides warmth plus comfort and is an ideal option when your house gets unbearably cold during a power outage.
Before the winter season sets in, you should have enough seasoned wood stored in a dry season. A good rule is to cut the wood this year and store it for the next winter. Oak, black birch, cherry, and beech are some of the options that produce less toxic residue after burning.
It would be best to have a professional inspect your vents and chimney regularly to avoid toxin buildup. 
Related: 15 Alternative Heat Sources for Power Outages to Keep You Comfortably Warm
15. Disconnect Your Electronic Devices
After a heavy storm, there are chances that power may not be restored properly, and your appliances may get damaged due to electrical surges.
During the blackout, disconnect all the appliances, so they remain protected in case of a power surge. If unplugging everything seems like a hassle, you can only choose important devices such as HVAC systems, refrigerators, and electric ovens. 
16. Keeps Doors & Windows Closed
You want to retain as much heat as possible during a power blackout. You will lose all the accumulated heat quite quickly with open doors and windows. 
It is recommended that you lock the windows as opposed to just closing them. It helps press the window in the frame and prevents cold air from seeping in. Also, cover them with heavy drapes or blinds to keep your house warmer. Make sure every time the door is closed properly to prevent air exchange.  
What to Do After a Power Outage?
After the power is restored, you can breathe a sigh of relief, but you can't sit back and relax just yet. There are still a few things that need to be taken care of, such as checking for damaged pipes and restocking the food items. 
17. Check Food Items for Spoilage
Considering that your food items have been sitting in your refrigerator for quite a long without electricity, you should examine them for spoilage. Look for signs such as foul smell or unusual texture. Items exposed to temperatures 40 degrees or higher for two hours or more should be discarded immediately.
If you use any medication that needs refrigeration, you may need to discard it if it has been more than 24 hours. Read the label for instructions, or contact a pharmacist if you are unsure about tossing it out.
18. Replenish Your Winter Necessities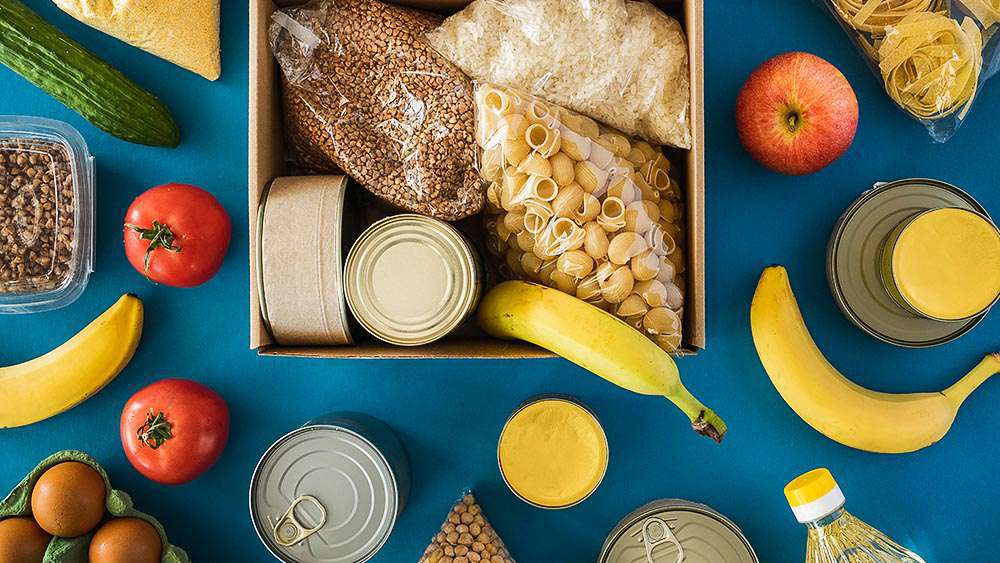 After the storm has passed, try to replenish all the necessities you used during the outage. Restock food, water, batteries, and fuel as storms can hit again, leaving less time to restock at that point.
19. Check for Damaged Piping
Cold weather can be destructive for water pipes, and without any heating system for hours, the risk of pipes freezing and bursting increases manifold. Some signs to look out for include water damage on walls, floor, or ceiling, water pooling around pipes, and non-functional faucets.
If you suspect frozen pipes, you can thaw them using a blow dryer. However, be sure not to use that if you are in standing water, as there is a risk of electrocution.
It is always better to turn off the water at the main shut-off valve and call a professional right away.
20. Check Your Hot Water Heater
If your electricity was out for quite a while, water could take time to heat up. However, if you still haven't got hot water after an hour or two, there might be a problem that needs inspection. First, check if the circuit has tripped during the outage, but if that does not solve the problem, call a professional for a thorough checkup.
The best way to ensure your safety and comfort during a winter power outage is to be prepared. Stocking up on food, water, and other necessities can greatly help. As the biggest threat during a blackout is the lack of heat, blocking cold drafts in your home and dressing in layers can help you stay warm and protected from harsh weather.