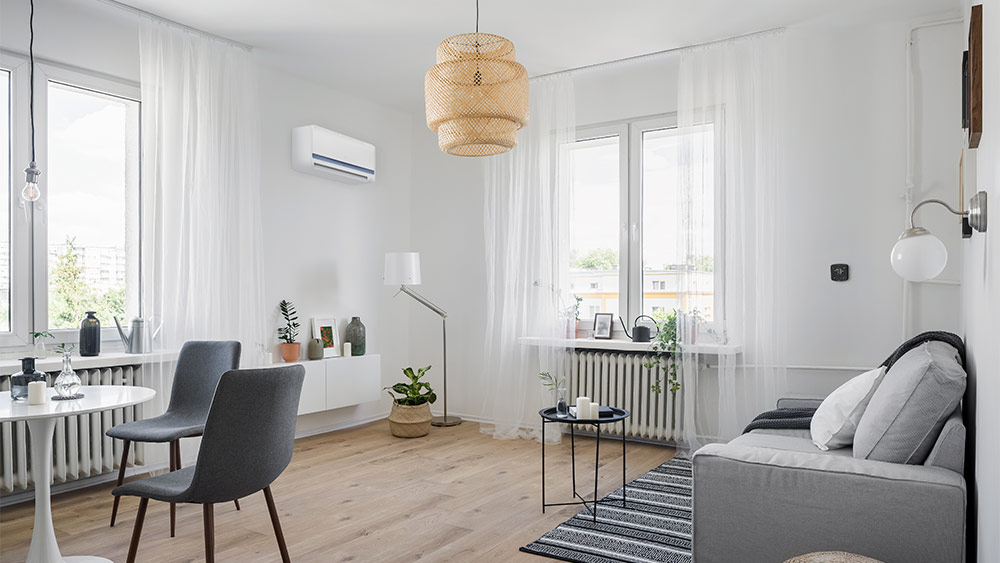 Radiator-heated homes can be a challenge to keep cool in the summer. Lack of ductwork eliminates the option of central air conditioning unless you're ready to spend a fortune on renovations.  
Fortunately, going through an extensive as well as expensive process to install ducts isn't your only cooling option. There are several other ductless air conditioning options you can use instead that don't involve tearing up the walls and breaking the bank.
In this article, we've compiled the six best air conditioning options for radiator-heated homes so you can stay cool and comfortable all summer long!
How to Cool Your Radiator Heated Home
1. Ductless Mini-Split AC Systems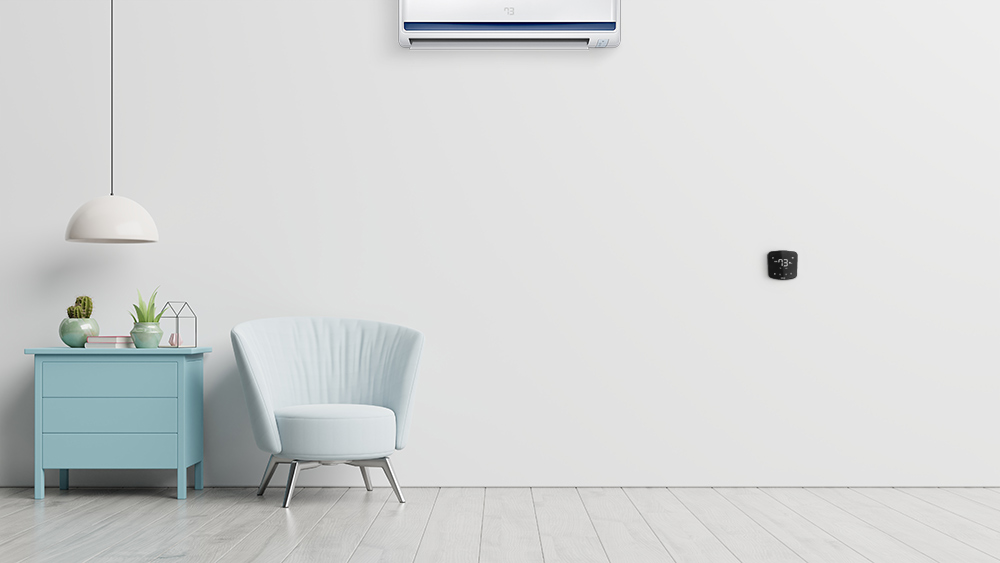 A ductless mini-split AC system is the perfect solution if your home doesn't have ductwork installed. Ductless mini-split heat pumps can provide both cooling and heating, making them a versatile option for year-round use. They are very efficient and can help you save money on your energy bills.
In addition, mini-split air conditioners are very quiet. Depending on your needs, you can install them only in the rooms where cooling is required. You can even DIY mini-split installation since there is no ductwork involved saving on the fitting costs.
To enjoy an automated cooling environment, you can connect your mini-split with a smart AC controller. Cielo Breez smart AC controllers, for instance, allow you to control temperature and humidity settings from your phone regardless of where you are. In addition, you can set schedules, so you don't have to adjust the temperature often. They also help you save up to 25% on energy bills. For extra convenience, you can even integrate your controller with Alexa or Google Assistant.
2. Window Air Conditioners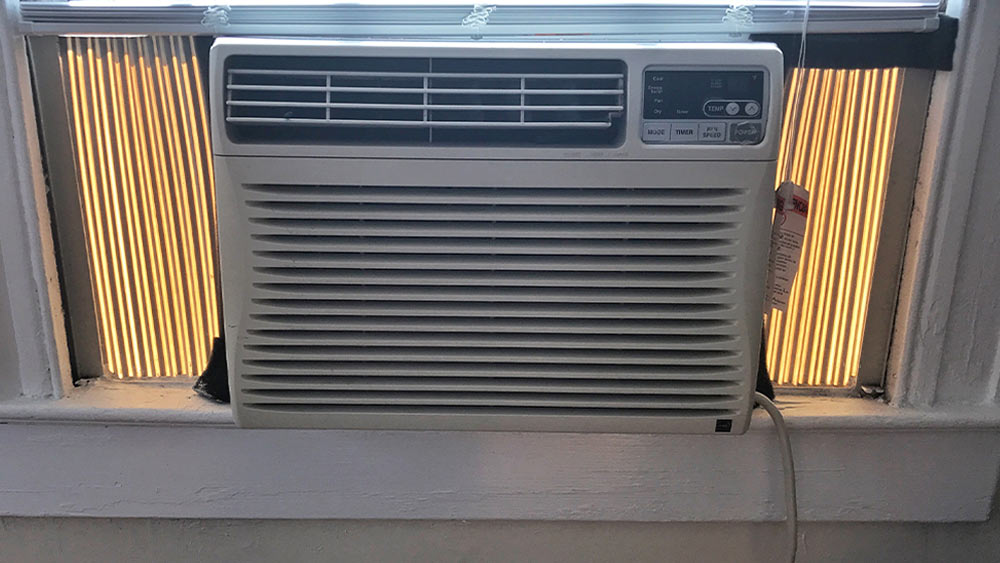 Window air conditioners are a popular and affordable option for cooling homes without a central AC system. Like any other air conditioner, they work by extracting heat and humidity from the air and blowing the cooled air back into your room.
When it comes to ductless units, window ACs are the easiest to install. They come in various sizes, so be sure to choose the one that is appropriate as per the type and size of your window. They are also available with different features, such as timers and sleep modes, making them a convenient air conditioning option for radiator heated homes. You can also give them smart capabilities by connecting them with a window AC thermostat. 
3. Through-the-Wall Air Conditioners
Not a fan of window ACs because they block natural light and airflow? Opt for through-the-wall air conditioning for your radiator heated home.  
They work just like window units, but they are installed in a wall instead of a window. They are a great option for homes with limited window space. In addition, they are more energy-efficient than window units as window frames tend to have air leaks that result in loss of cool air. However, the hole in the wall for fitting requires a long-term commitment, so only opt for this type if that doesn't bother you much.
To have greater control over your home climate, pair these units with smart AC controllers and enjoy automated cooling.
Cielo Smart AC Controllers
Your best choice to make any mini-split, window,
or portable AC smart. Enhance your comfort and savings.
Shop Now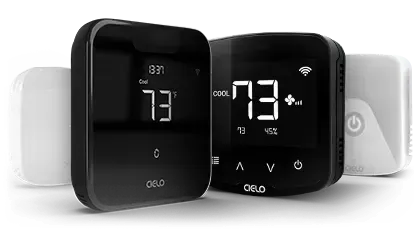 4. Portable Air Conditioners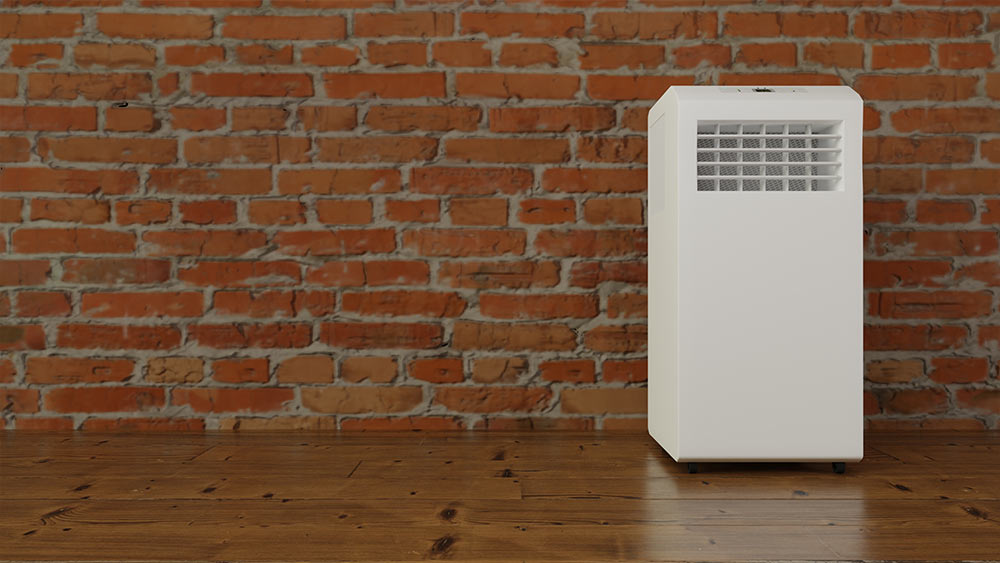 If you don't want to go through the hassle of installing ducts because you only require cooling in one or two rooms, a portable air conditioner is a great option. 
Portable air conditioners are compact and easy to move from room to room, making them perfect for homes with limited space. Plus, they come with all the features you would expect in an air conditioner, including removing excess humidity from your home. 
There are two types of portable units; single hose and dual hose systems. A single-hose unit uses one exhaust pipe to take in air and expel the stale air outdoors. On the other hand, a dual hose system has two separate hoses, one for the inlet air and the other for exhaust air, leading to greater efficiency. 
5. High-Velocity HVAC Systems
High-velocity air conditioners can help provide the comfort of central air conditioning without the bulky ductwork or the expensive energy bills. Instead of ducts, they use small diameter flexible tubing that can be run inside walls. These ducts are flexible enough to fit between studs. Their vents are also smaller than ducted units and are round in shape. You can even paint the vents to match your décor without ruining the aesthetics of your interior.
Due to their ease of customization and installation, they make a great air conditioning option for older homes without ductwork. 
As the high-velocity air handler pushes the air with more pressure, this system helps cool down your room way faster compared to other types of ACs. Since the unit doesn't need to be turned on for long to achieve your desired temperature, it helps to save on bills.
6. Install Ductwork
If ductless options don't seem a right fit for your home, you can also put a central air conditioner in your radiator heated home. They provide optimum cooling and are more efficient than window or portable units when it comes to cooling your entire home.
On the downside, the ducts account for 20-30% energy loss through holes and leaks. As far as the installation is concerned, it's a lot of work as walls have to be torn apart, and large holes have to be cut in your floor and ceiling. The blower is installed in the attic during retrofitting, and the ducts are run to ceiling registers installed in second and first-floor rooms. The indoor evaporator is connected to the condenser outside using insulated tubing. These extensive fitting requirements also cost a lot of money.
In Conclusion
If you want to cool down a large house, a high-velocity AC unit is a great choice. When you don't have a large budget, window AC or portable AC are great air conditioning options for radiator heated homes. A ductless mini-split paired with a smart AC controller is a perfect choice to maintain an ideal room temperature. Whichever option you choose, make sure to factor in your home requirements, AC installation costs as well as energy usage.