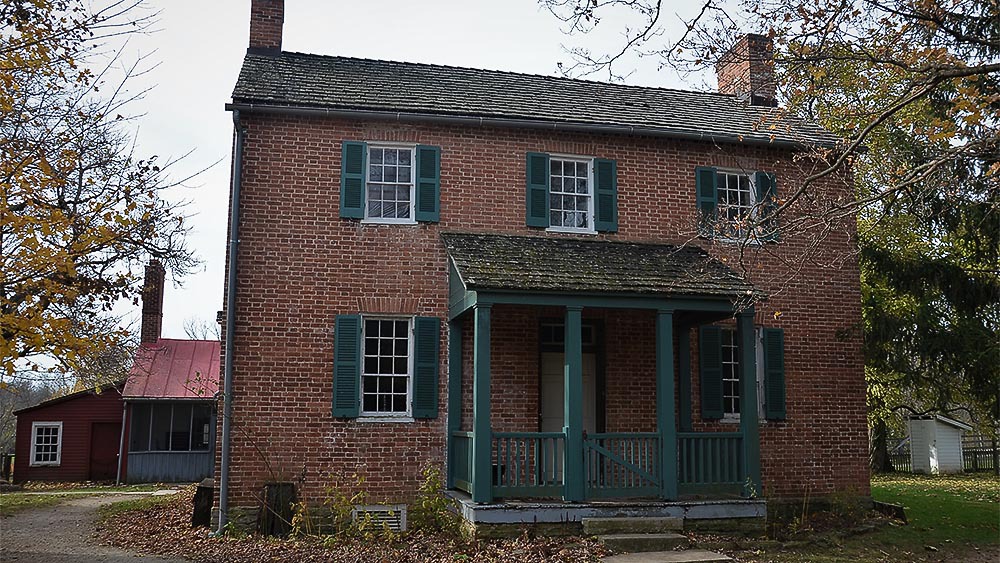 Installing air conditioning in an older home is a challenge. Many older homes do not have ductwork or enough space for an HVAC system. Moreover, the electrical system may be insufficient for handling the load of modern appliances. Upgrading the electrical system is also expensive, forcing you to explore options that could work with the existing systems.
Older homes typically do not have the space for ductwork installation. Even if there is space, installing ductwork in an older home can damage the original plaster, woodwork, and floors. In the best-case scenario, you will still have to lower ceilings and give up any extra closet space. Therefore, it's worthwhile to consider other ductless options than going for a ducted air conditioning system. Keep reading on to learn about different air conditioning options for homes without ductwork.
1. VRF Systems
Variable refrigerant flow systems have been used in the rest of the world for decades but are a relatively new introduction in the US. VRF is a ductless air conditioning system with one outdoor condenser unit and multiple indoor units. They work like a central air conditioner, with one crucial difference, they don't require ductwork. Instead, multiple indoor units are connected by refrigerant lines.
The refrigerant lines require little space compared to traditional ductwork, and you can easily install them without any significant renovations. On top of that, VRF systems can also heat and cool different areas simultaneously. You can also create temperature zones with VRF systems that you can control individually.
VRF systems are a perfect option if you want to enjoy all the benefits of central air conditioning but aren't too keen on tearing down your home's existing structure to make space for huge ducts.
If you choose to install a VRF system, make sure you choose your installer carefully. These systems are highly complex, and not every HVAC technician can handle them.
2. High-Velocity Systems
High-velocity systems are relatively similar to central air conditioners, except they are better suited for older homes. While they use ducts like central air conditioners, the ducts are merely 2 inches in diameter and highly flexible. You can pass them through walls and ceilings without damaging the existing structure. The compact design takes minimal space and can be fitted in the basement, attic, crawl spaces, or closets.
With high-velocity systems, you can enjoy all the benefits of central air conditioning without worrying about making space for large ducts.
3. Window or Through-The-Wall AC Units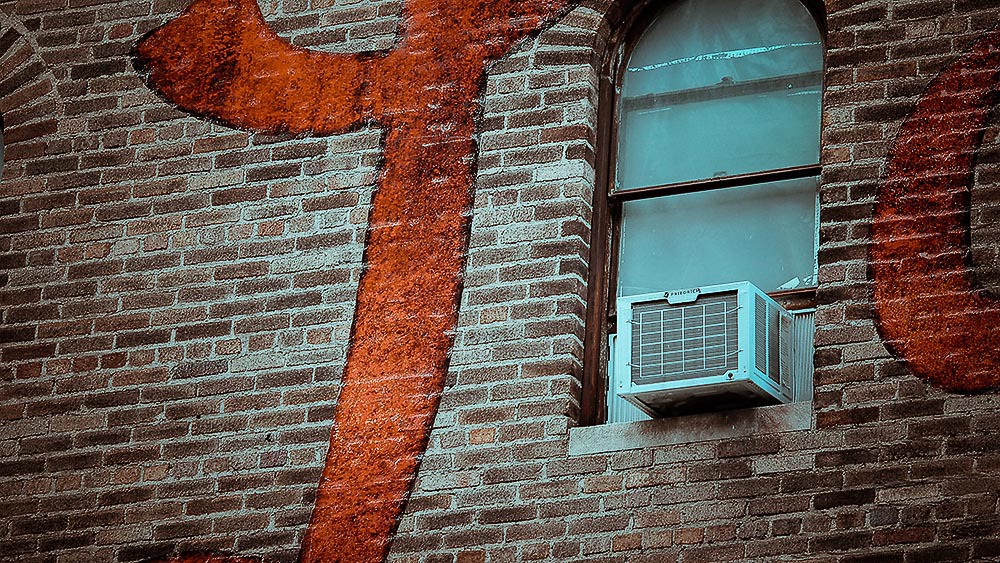 Window air conditioning units are a good option for old homes with plenty of windows. For a house that doesn't have enough windows, you can go for a through-the-wall air conditioner.
Window ACs do not require a lengthy installation process. The compact unit can be fit in your window frame, and that's it. You can also opt for a window heat pump for year-round usage. Similarly, through-the-wall AC can also be fit by making a hole in the wall.
However, these units come with their own set of disadvantages. Builders often misguide homeowners that window AC units are your only option when dealing with an older home.
Most window units are extremely noisy and ugly to look at. You'll have to put in extra effort to hide your window AC unit. They also decrease the amount of natural light that enters your home while obstructing your view. In the case of through-the-wall ACs, you'll have a permanent hole in the wall.
These units are easily removable, making them a security risk. Therefore, many homeowners remove them and lock the window when on vacation. As you can imagine, this is far too much trouble for an appliance which has much better alternatives available these days.
4. Ductless Mini Split Air Conditioners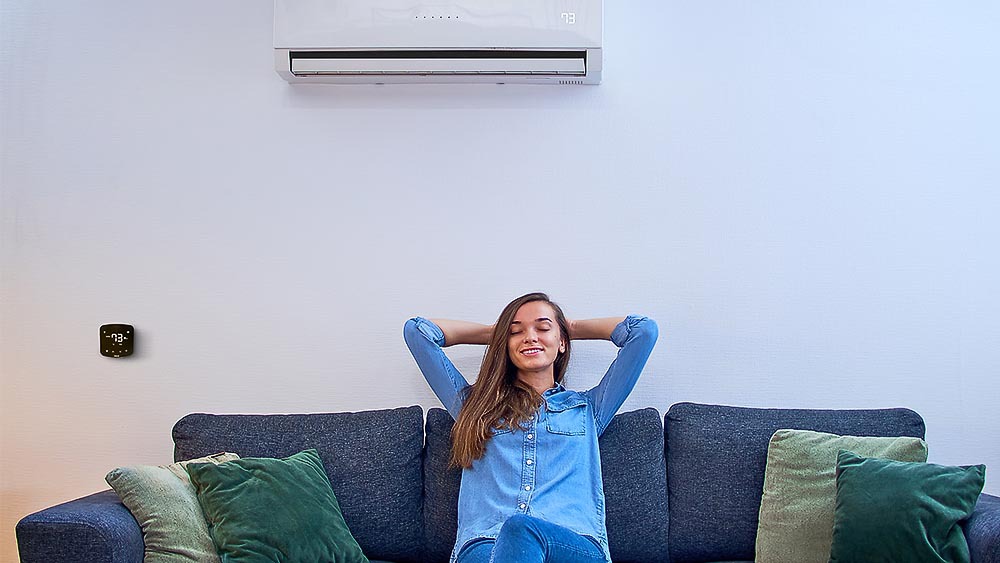 Ductless mini-splits have two components, the indoor air handler and the outdoor condenser unit. You connect the two units through a small hole in the wall, about 3 inches wide, through which the electrical and refrigerant lines pass. Due to their high efficiency, easy installation, and sleek design, mini-splits are perfect air conditioning options for older homes without ductwork.
5. Portable Air Conditioners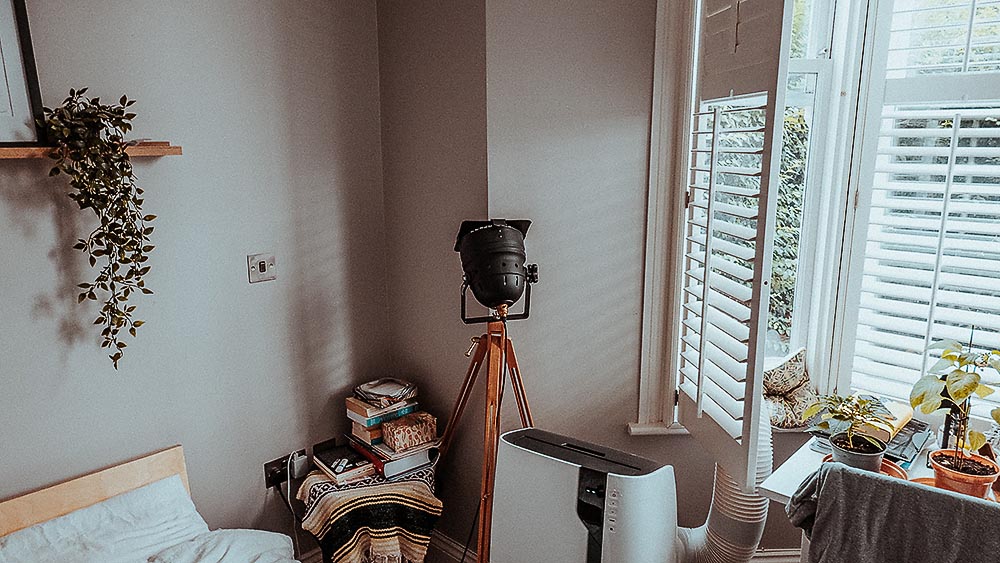 Portable air conditioners are stand-alone devices and are popular because of their ease of mobility. You can set them up anywhere besides a window and an electric socket. Its installation is also hassle-free. You only have to extend the flexible hose outside through a nearby window, and you're done. However, they can be a bit noisy. Always check the decibel ratings and go for the one with a lower dB rating.
Why Should You Choose Ductless Air Conditioning for Old Houses?
Let's take a look at some of their advantages to learn why ductless systems are the best air conditioning option for an old house: 
1. Easy Installation
Installing a ducted HVAC system requires some serious renovations to existing walls, floors, and ceilings to make room for the ductwork. These days, with so many other alternatives available, you wouldn't want to go through the trouble of installing ductwork. For example, mini-split only requires a 3-inch hole in the wall. You can also DIY mini-split installation for extra savings. Similarly, window units also fit in a window frame without requiring extensive work.
2. Highly Energy Efficient
Traditional ductwork can reduce HVAC efficiency by up to 30% due to leaks in the ducts. Ductless mini-splits, however, provide air directly to the living space; thus, none of it is lost through ducts. Ductless ACs also have much lower running costs than ducted ACs, making them a great air conditioning option for older homes without ductwork. Studies have shown that ductless air conditioners can save you up to $1000 to $2000 in running costs annually.
Ductless systems also have much higher EER and SEER ratings compared to their ducted counterparts. EER and SEER are measures of an air conditioner's efficiency. The higher these ratings, the more energy-efficient the unit is. A more energy-efficient unit translates to lower electrical bills. Not to mention it's also good for the environment.
3. Customized Climate Control
With traditional central air conditioners, you have to heat or cool the entire house, even the rooms not in use. As you would expect, this is highly inefficient and expensive. With ductless systems, you can only heat or cool the rooms you are using. Moreover, everyone can set their ideal room temperature for personalized heating/cooling. Additionally, you can use dual-zone thermostats and create different zones to achieve maximum comfort.
4. Smart Capabilities
Using smart AC controllers, such as the Cielo Breez Plus, you can convert your ductless system into a smart air conditioner. With smart AC controllers, you can control your air conditioner using your smartphone no matter where you are.
Cielo Smart AC Controllers
Your best choice to make any mini-split, window,
or portable AC smart. Enhance your comfort and savings.
Shop Now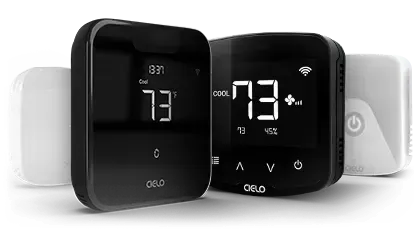 They provide several handy features such as temperature and humidity ranges, weekly scheduling, usage history, and much more. With these smart features, you can automate your home air conditioning without worrying about fluctuating temperatures anymore.  
Factors to Consider When Choosing Air Conditioning Options for Homes Without Ductwork
Now you know why going for ductless air conditioners is a sensible and convenient option in a house with no ductworks. But before you make your mind, you must also consider the following factors:
1. Space for Installation
You must take a look and analyze how much space is available in your home to spare for the air conditioning system.
While the refrigerant lines in VRF systems and the ducts used in high-velocity systems are much smaller than traditional ducts, they still require some space. If you think you cannot afford to give up any room or don't wish to alter the existing structure, you should consider ductless systems.
However, ductless mini-splits also require a sizeable wall on which you install the indoor unit. If you don't have enough free walls in your house, you may have to consider window or portable air conditioners.
2. Do You Prefer a Centralized System?
Some people prefer to have a centralized system that is controlled through a thermostat in each room. Conversely, others prefer having a separate system in each room to set up different temperature zones.
If you prefer a centralized system, a high-velocity system is your best bet. On the other hand, if you want to manage each room's temperature separately, a mini-split, window, or portable system is the one for you. VRF systems are a happy medium between the two for those who wish for the best of both worlds.
3. Energy Efficiency
Ductless mini-splits and VRF systems are better among other options in terms of energy efficiency. They can only condition one room at a time hence saving you some serious dough.
4. Cooling Requirements
Do you wish to supply conditioned air to your entire house, or are you only looking to supply conditioned air to specific rooms? If it's the former, VRF systems and high-velocity systems are better suited for your needs. If it's the latter, ductless units will suit you best to target specific rooms without having to retrofit the entire house.
5. Upgrading Your Existing Electrical System
If you are considering adding air conditioning options for older homes without ductwork, you may need to upgrade the electrical system as well. The electrical systems in old homes typically cannot handle the load of latest brigade of home appliances. Moreover, faulty wiring is a common cause of house fires. Thus, if you have an old house, you need to upgrade the electrical system for safety purposes. Your local electrician will be able to guide you on whether you need an upgrade and how much the entire process will cost.
With these options, you are all set to enjoy the comfort of air conditioning in your older home without ruining its vintage beauty. Talk about a win-win situation!