Duct Booster Fans: Are They Worth It?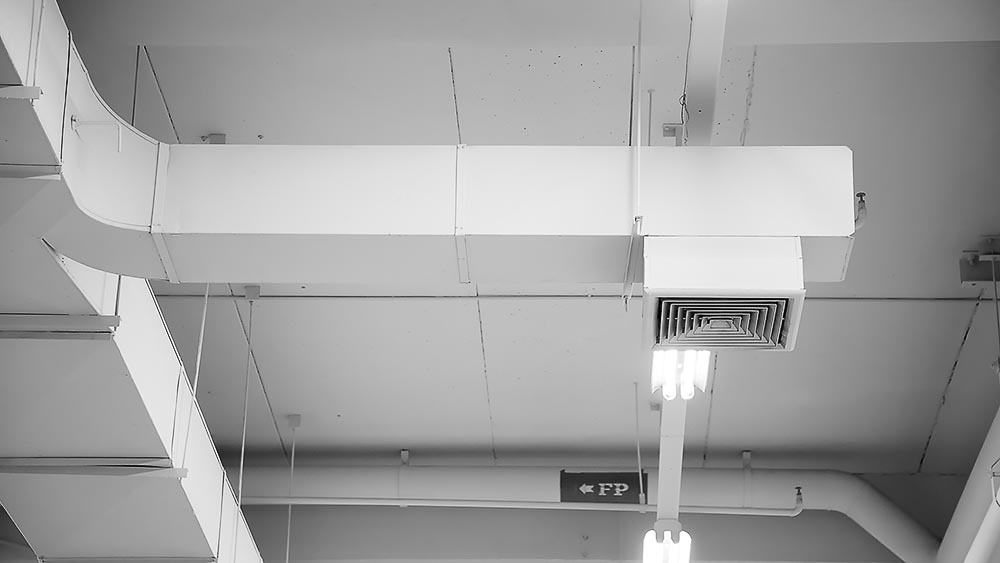 Duct booster fans increase the flow of conditioned air to more distant parts of your home.
If you suffer from inconsistent temperatures around your home, you aren't alone! HVAC systems can sometimes fail to deliver conditioned air to the farthest parts of your house. This can result in cold or warm spots and uneven home temperatures, leading to raging thermostat wars.
Fortunately, there's an easy solution – an HVAC booster fan!
While your air duct booster fan will give your air conditioning system a boost, it might not be able to resolve underlying problems in your systems. So it's always better to have a professional come in and inspect for issues like leaky ducts, clogged air filters, and failing fans.
Back to the topic of booster fans!
What Is a Duct Booster Fan?
A duct booster fan is a small fan that can fit inside an air duct and aims to increase the airflow to more distant parts of your home. These fans can fit into main ductwork trunks but are more commonly installed in smaller ducts that serve a single room.
HVAC booster fans use their blades to pull treated air into a room and make the temperature more comfortable. While some duct booster fans run all day, others come with programmable controls that let you decide when they will turn on, so they don't have to run all day. As a result, smart or programmable duct booster fans don't drive your electricity bills up, making them a great option for anyone who wants to build an energy-efficient home without compromising on comfort.
Although this might sound like an ideal solution to all your uneven heating and cooling problems, it might not be the right one for you. As we've said above, air duct booster fans help improve airflow, but they can't resolve other HVAC issues like air leaking through your ductwork, clogged vents or filters, and failing HVAC equipment.
Below are some scenarios where a duct booster is the right answer and some where it isn't.
When Should You Use a Duct Booster Fan?
If you have inconsistent heating or cooling around your house, an HVAC booster fan is the perfect solution for you. Common signs of uneven heating or cooling include temperature variations in parts of your room, uneven temperatures on different floors of your house, and spaces that are too stuffy.
There are several other instances when getting a duct booster makes sense. Let's look at them below:
1. Your HVAC System Is Too Small for Your House
An inadequate HVAC system can be quite costly to replace. HVAC systems that are too small or too big present many issues. Undersized systems fail to deliver enough heating or cooling, leaving your home uncomfortable in all seasons.
Buying the perfect size air conditioner is essential, but if your system is under or oversized, don't break your bank on replacing it just yet. Duct booster fans are an inexpensive solution and can boost the airflow from undersized cooling or heating systems.
2. Uneven Sunlight Distribution
If rooms in your house that are too warm happen to face the afternoon sun, an HVAC booster fan is the most affordable and effective solution you can opt for. Of course, insulating your home can also help solve this issue. Still, your HVAC system will be your only savior on very hot days.
Similarly, a north-facing window will be a lot colder in winter than other rooms in your house. Getting an air duct booster fan will help bring more warm air into these colder rooms to make the temperature more bearable.
3. Rooms Farthest From the HVAC Unit
Many homes have their HVAC unit at one end of their homes. As a result, the rooms that are farthest away will receive an inadequate flow of conditioned air. An HVAC booster fan can solve this problem and increase the flow of treated air to these rooms.
4. Ducts Are Poorly Designed or Installed
For even distribution of air throughout your house, ductwork must be spread out over your home. If all the ducts are placed on one side of your house, the rest won't receive an adequate amount of conditioned air. Also, as we've said above, ducts that run too long can cause diminished airflow to the farthest parts of your house. In situations like these, an air duct booster fan can help solve these issues.
When Won't a Duct Booster Work?
Duct booster fans can solve the primary problem of uneven climates throughout your house. However, they are unable to address the underlying causes of these heating and cooling problems. Here are some common culprits that can cause inconsistent temperatures in your home:
1. Air Leaking From HVAC Ductwork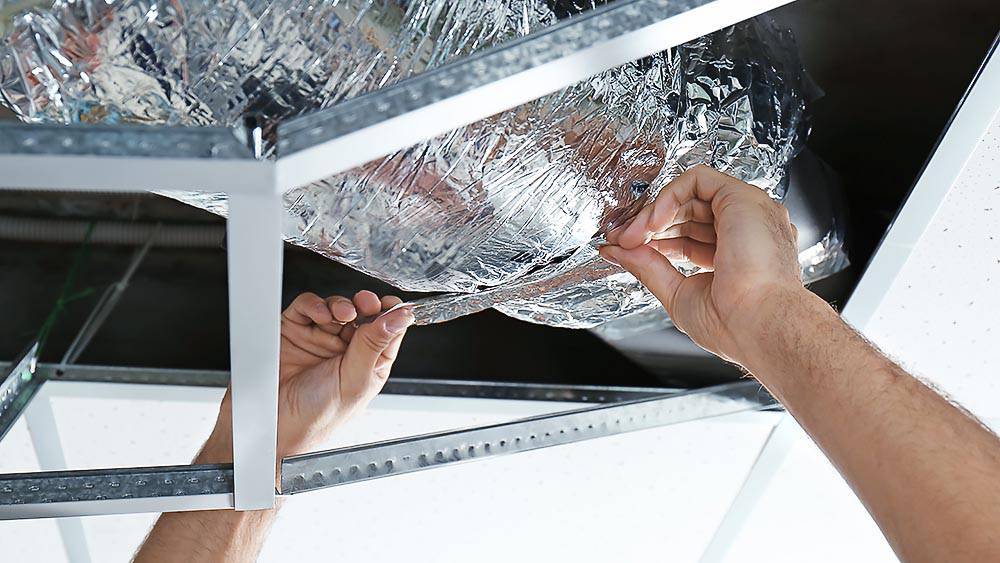 Ductwork in your home carries conditioned air from your HVAC unit to all the areas in your home. Therefore, any leaks in your ductwork will hinder its ability to transport air properly. Common causes of air leaks from your ductwork can include poorly fitted or loose joints, seams, or fixtures, tape peeling around ductwork connection points, tears in the ductwork, and so on.
If air leaks are causing cold or hot spots around your house, installing a duct booster fan will do little to solve the problem. Some popular ways to deal with air leaks in your ductwork are duct tape and insulation or a liquid sealant.
2. Blocked or Restricted Ductwork
Since your HVAC system relies on your home's ductwork to transport conditioned air around your house, ducts must remain without obstruction. Excessive dust or debris, small animals (or rodents) inside ducts, or something crushing the ductwork can lead to airflow restriction.
In addition to this, flexible ducts can have kinks and bends if they are not installed properly, leading to blockages in ducts. If this is the case, you will need to inspect your ducts and solve the issue before installing an HVAC booster fan.
Read our air duct cleaning guide here.
3. Damper Misaligned
HVAC dampers are mechanical fins placed at all the branches where ducts come off the main trunk. These dampers give you control over the airflow within air ducts and ensure air distribution to all parts of your house.
You can use these dampers to close off the supply of air to unused rooms around your house. However, they can sometimes get stuck in the closed position and block airflow to certain parts of your home. Therefore, you'll need to ensure that the dampers are all open before you consider getting a duct booster fan.
4. Dirty Air Filter
A dirty air filter can restrict airflow to specific rooms around your house. In addition to causing hot or cold spots, clogged filters can also strain your HVAC system and shorten its life.
A duct booster fan will not solve uneven heating or cooling if the issue is a dirty air filter. The only solution to this is to replace your HVAC filters every 30 to 90 days, depending on the type of air filter you're using.
All these are issues that the HVAC booster fan cannot resolve. Once you've addressed these, you can make a more informed decision about whether or not you need an air duct booster fan. If yes, then the next step is to choose what type of booster fan you should get.
Types of HVAC Booster Fans
There are two main types of HVAC booster fans – an in-line duct booster fan and a register booster fan.
In-Line Duct Booster Fan
Also known as mid-duct fans, these cylindrical fans fit inside the ductwork and usually replace a ductwork section. You can pick any spot between your HVAC unit and rooms that have heating or cooling problems.
Although some models are plug-and-play, in-line duct booster fans will normally require a dedicated electrical outlet or hardwiring.
In-line duct fans are typically installed near a far away vent from the system's blowing unit. This practice helps move the air along the entire system and prevents the conditioned air from exiting the closest vents.
Because these duct fans require you to remove sections of your ductwork, you'll need to hire a professional to install them. Hiring an electrician adds significantly to the initial installation cost but is necessary since you'll need a fan that matches the dimensions of your existing ductwork. However, once installed, the in-line duct booster fan doesn't use much energy.
Register Booster Fan
A more affordable alternative to an in-line duct booster fan is the register booster fan, also known as "in-the-register" fans. Register fans are plug-and-play devices that are simple to install and use. Unlike an in-line booster fan, this type of fan is installed directly in your room, where better airflow is needed.
Register fans replace the existing wall, floor, or ceiling registers and create a pressure differential to encourage better airflow from the vents. Although these units are noisier than mid-duct fans, they're an ideal solution for when only one or two rooms are facing airflow problems.
In-Line or Register Booster Fan: Which Is Better?
Both types of booster fans come with their perks and downsides. The final decision will depend on the intended use and the system you have. For instance, register booster fans are ideal for smaller systems. They're a good option for use in a home or small offices.
On the other hand, in-line duct booster fans are great for complex ducting systems such as large commercial buildings. For larger commercial spaces with more complex and intricate ducting systems, a single blower is insufficient, so multiple units can come into use to increase airflow at any point needed.
How to Choose the Best Duct Booster Fan?
If by now you're certain that an HVAC booster fan can solve your air conditioning woes, you're probably wondering what's next?
Well, now you need to decide what air duct booster fan you should pick. Several important factors can influence this choice. They are as follows:
Fan Model
The work output is the same for all HVAC booster fans. However, their dimensions, capacities, methods, and other such features are different. Therefore, it's important to know beforehand what sort of duct booster fan will suit you and what size and capacity you will need. You should also decide on your budget ahead of time because you can get fans with different features and add-ons for slight price changes.
CFM Capacity
Cubic Feet per Minute (CFM) is an HVAC unit for measuring a fan's efficiency in terms of airflow. It determines the air-exchange capacity of a fan by calculating the room's cubic area and the rate at which air should circulate throughout the room.
As a general rule of thumb, one CFM is needed per square foot of floor area. You can calculate the CFM yourself, too, by using this very simple formula based on room area, ceiling height, and the number of air changes per hour (ACH).
CFM = ( Area x Height x ACH ) / 60
Static Pressure
Simply put, the static pressure of a fan is the amount of air pressure that the fan can produce in an enclosed space. This measurement is a vital consideration when choosing the right duct booster fan.
To make sure you make the right choice, you'll first need to measure the static pressure in your room, then pick a fan that will work efficiently and maintain the static pressure in this space. Static pressure is measured in inches of water gauge using a manometer, but most HVAC booster fans have the pressure mentioned on their packaging. Aim for a duct booster fan with static pressure lower than 2".
Loudness Limit
Duct booster fans generally create much noise. However, certain fan models and variations are quieter than others. For instance, in-line duct booster fans are typically less noisy than register booster fans. Therefore, you need to pick an HVAC duct booster fan that generates a comfortable noise level.
How Much Can a Duct Booster Fan Cost?
By now, you know that booster fans are an economical solution to heating and cooling problems in your home. But just how much should you be counting on paying for one of these units?
A register booster fan is an economical and straightforward solution. It costs anywhere between $30 to $80 per unit. Installing these fans is pretty simple since they're plug-and-play, but if you hire a professional, you'll be setting yourself back by another $200.
In-line register fans are more expensive than register booster fans. Costs can vary between $30 to $200, and higher-end models come with more sophisticated controls and a digital display. While the initial cost may seem affordable, the installation charges for these booster fans can add around $600 to your bill.
Although register fans are cheaper out of the two, a single in-line duct booster fan can solve several rooms' heating and cooling problems. Unfortunately, a register fan only works for one room. So, you'll need a separate register booster fan for every room where you want to fix heating or cooling issues.
Final Verdict?
A duct booster fan can help solve most of your heating and cooling problems. However, if the issue lies with your ductwork or HVAC system, a booster fan might not necessarily solve the problem. To be sure that you're making the right decision, hire a professional to evaluate and determine if an air duct booster fan is the way to go.