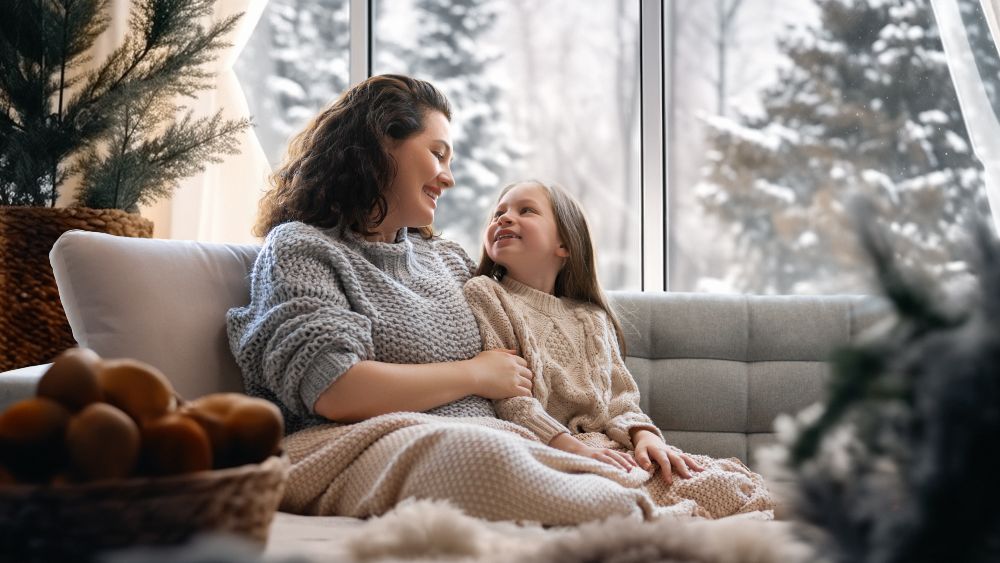 As winter settles in, your home becomes a cozy sanctuary against the biting cold outside. Yet, as you crank up the heat to combat the chill, a crucial element of the indoor environment is often overlooked – humidity. The delicate balance of indoor humidity levels can significantly impact not only the comfort of your living spaces but also your health.
In this comprehensive guide, you'll learn about the tools to measure and tips to maintain ideal indoor humidity levels in winter months so that you can have a healthier and more comfortable living environment.
Why Is Indoor Humidity Important?
As a homeowner, it's important to understand the impact of indoor humidity on your living space. Indoor humidity refers to the amount of moisture in the air inside your home, and it plays a crucial role in your overall comfort and health.
If the humidity is too high, you may experience issues such as mold growth, musty odors, and respiratory problems. On the other hand, if the humidity is too low (which is mostly the case in winter), your living space may feel cold, dry, and uncomfortable, causing issues like dry skin, static electricity, and itchy eyes.
What Is the Ideal Indoor Humidity in Winter?
It is recommended to maintain your ideal indoor humidity levels between 30% and 50%. This is because humidity levels that are too high or low can cause problems.
Furthermore, according to Josh Mitchell, HVAC technician and owner of Air Conditioner Lab, the ideal winter indoor humidity levels should be between 30% and 40%, a range that strikes the perfect balance between comfort and health.
Related: Ideal Indoor Humidity Summer Guide – Comfort Unlocked
How to Measure Indoor Humidity?
Determining the indoor humidity levels during winter is simple with a hygrometer. This specialized device accurately measures the humidity in the air and comes in different types, including analog and digital versions.
To measure indoor humidity, simply place the hygrometer in the desired room or area. For accurate readings, avoid positioning it near heat sources, windows, or doors. The hygrometer will display a percentage value representing the relative humidity of the room.
What Causes Dry Winter Air?
Before we tackle how to achieve the ideal indoor humidity in winter, let's first understand what causes the dry winter air.
During winter, the air inside your home becomes dry because the cold temperatures cause moisture to evaporate. Cold air naturally has a limited ability to hold moisture, which means there is less water vapor in the air as temperatures decrease.
Air leaks in homes worsen this problem. When houses have gaps and holes, like drafty windows, cold and dry air can enter and mix with the indoor environment. Winter weather conditions like wind and the stack effect, where hot air rises to the top of the building, and cold air is drawn in at the bottom through gaps, make air leaks even more common.
Furthermore, if you are using a forced air heating system to warm your home, it'll also dry the air while maintaining the warmth. If your climate area is extremely dry and you struggle to maintain optimal humidity in winter, it might be a good idea to switch to radiant heating.
How to Increase Humidity in House in Winter
As mentioned above, cold temperatures make the air dry, and you'll need help with increasing the humidity level inside your home, especially in winter. Let's look at the various ways you can do that:
Humidifiers are crucial devices that enhance indoor air quality by increasing moisture in the air. They are particularly beneficial during chilly seasons. Here are different types of humidifiers that you can choose from:
Whole-Home Humidifier is seamlessly integrated into your HVAC system, distributing moisture evenly throughout your home via ducts and vents. The benefit lies in their low maintenance needs, with just one filter change required each year, in contrast to the regular cleaning and disinfection demanded by portable humidifiers.
Warm Mist Humidifiers are also referred to as steam vaporizers. These devices harness the benefits of boiling water to generate soothing steam, which is then gently released into the air as a comforting, warm mist.
Cool Mist Humidifiers increase the humidity in dry environments by releasing a refreshing, cool mist into the air. There are three main types of cool mist humidifiers for optimal moisture control: evaporative, ultrasonic, and impeller.
Evaporative humidifiers use the natural process of evaporation to increase indoor humidity levels by using a fan and a wick filter. As air passes over the moistened filter, water evaporates and transforms into vapor. In turn, this vapor is released back into the room, effectively elevating the humidity levels.
Ultrasonic humidifiers utilize high-frequency vibrations to produce a refreshing mist of water droplets. This humidifier is also much quieter to operate than others.
Impeller humidifiers are innovative devices that utilize a spinning disk to disperse water in the form of tiny droplets, creating a refreshing, cool mist. They are super quiet to operate and require demineralized or distilled water to avoid any pesky white dust. It is important to ensure regular maintenance and cleaning to ward off any unwanted mold and prevent bacteria from being released into the air.
Pro Tip: It's best to automate the operation of your whole-home humidifier by pairing it with a smart thermostat. For portable humidifiers, you can use Cielo Breez smart AC controllers as long as they come with an IR remote. Then, you can set humidity triggers, and your humidifier will automatically run to maintain it.
Related: Where to Put Humidifier in Your Home & Other Frequently Asked Questions
Cielo Smart AC Controllers
Your best choice to make any mini-split, window,
or portable AC smart. Enhance your comfort and savings.
Shop Now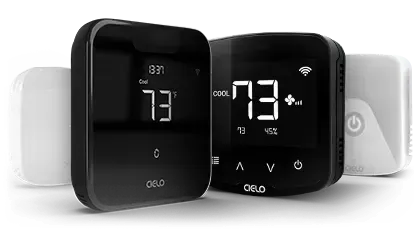 Enhance the appeal of your home while improving indoor air quality and increasing humidity levels with indoor plants. Well-maintained plants release moisture into the air through the vaporization of water from their leaves and stems. The soil in plant pots also contributes by gradually evaporating water.
For an effective humidity boost, select tropical plants with broad leaves, like palms or spider plants. These plants thrive in both humid and dry conditions, making them perfect for maintaining optimal indoor humidity levels. Keep them hydrated and occasionally misted to ensure a comfortable and healthy indoor environment.
Related: Best Air-Purifying Plants for Your Health and Better Indoor Air Quality
Spread Some Steam With Your Dishwasher, Shower, or Bath
Increase the humidity in your home during the dry winter months by maximizing the moisture from your showers and baths. Instead of using the bathroom exhaust fan to remove excess moisture, leave the bathroom door open or keep the shower curtain slightly open to let the steam spread throughout your home.
Additionally, when running the dishwasher, open the door at the end of the cycle to release the steam and increase indoor humidity levels. These simple practices make use of everyday activities to enhance the overall moisture in your home effectively without any added effort.
Air-Dry Your Laundry Indoors
Did you know that air-drying your laundry indoors can naturally boost the humidity levels in your home? By allowing the moisture from wet clothes to evaporate into the air, you not only save on energy costs by reducing dryer usage but also enhance your home's humidity during the dry winter season.
Aquariums are a great way to enhance indoor humidity levels. As the water in an aquarium evaporates, it introduces moisture into the air, particularly if the tank is left uncovered. This gradual release of moisture contributes to elevated humidity levels within the surrounding indoor space. It is worth noting, however, that the extent of the impact on humidity is influenced by factors such as the size of the aquarium and the amount of water surface area exposed to the air.
Set Out a Pan or Vase of Water
Strategically placing open containers of water on radiators or near heating vents to facilitate evaporation is a great way to increase indoor humidity. Not only will decorative vases or vessels serve as functional humidifiers, but they will also enhance your room aesthetics.
For a pleasant fragrance, consider adding citrus peels, vanilla, or essential oils to the water. Another method is boiling a pan of water on the stovetop to speed up the humidification process. Remember to turn off the stove once the water has evaporated for safety.
Upgrade Doors, Windows, and Weatherstripping
In winter, having drafty doors and windows causes heat and moisture to escape and lets in the dry, cold air from the outside. This air exchange leads to increased energy expenses and decreased home comfort.
To address this issue, invest in energy-efficient doors and windows. However, if your budget doesn't allow for immediate replacements, it's crucial to use weatherstripping and other sealing methods. These measures help seal cracks and gaps, ensuring that warm, moist indoor air remains inside while keeping cold, dry air outside.
By improving your home's insulation, you'll not only save on energy costs but also create a more comfortable and humid indoor environment.
Achieving a Comfortable Environment With Balanced Indoor Humidity in Winter
It's important to remember that indoor humidity levels should be kept between 30% and 40% in winter. Dry air and low humidity levels in winter, from dry skin to respiratory issues, so make sure you monitor it regularly. Using a hygrometer and a humidifier helps with proper indoor home climate management to ensure you don't experience low air quality. Moreover, introducing steam, adding tropical plants, and improving home insulation also helps keep the moisture levels up.