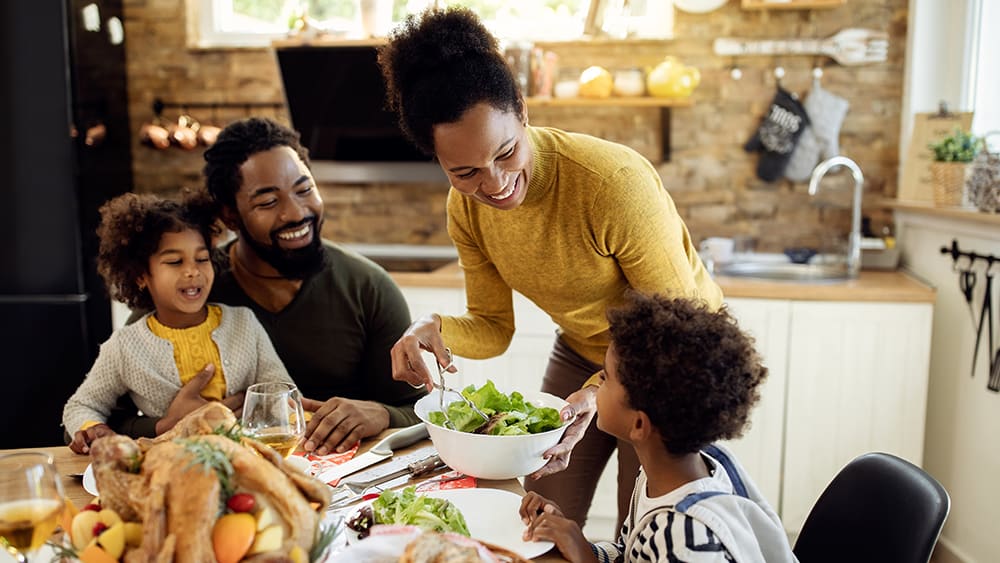 The end of November means you get to eat delicious roasted turkey covered in cranberry sauce, along with a side of mashed potatoes, pumpkin cornbread, and pecan pie.
Starving already, right?!
But it's not only the food that counts. While things may be a bit different this year, it's all about reconnecting with friends and family to practice traditions while enjoying a wholesome meal! What's a better way to kick start the fall-winter holiday season?
These are the times we live for, spending quality time with family and cheering the moments. You can have a perfect time indoors in your cozy home. We'll take care of the best way to heat your home but make sure you take care of safety concerns.
Don't forget that the pandemic will mark its first anniversary soon and it has not yet gone anywhere. Make sure to maintain social distance, wear masks, and avoid physical contact unless absolutely necessary. Enjoy the holiday season, responsibly.
Now, if you're hosting, the last thing you would want to be anxious with is an HVAC issue that can cause discomfort to you or your guests. We've compiled 10 awesome Thanksgiving heating tips that'll help you throw a warm, comfortable, and festive party. Even if you're not hosting, with this period also marking the opening of the winter shopping season, it's time you settle in and get ready for some relaxing online shopping!
1. Utilize Smart Home Gadgets for Comfort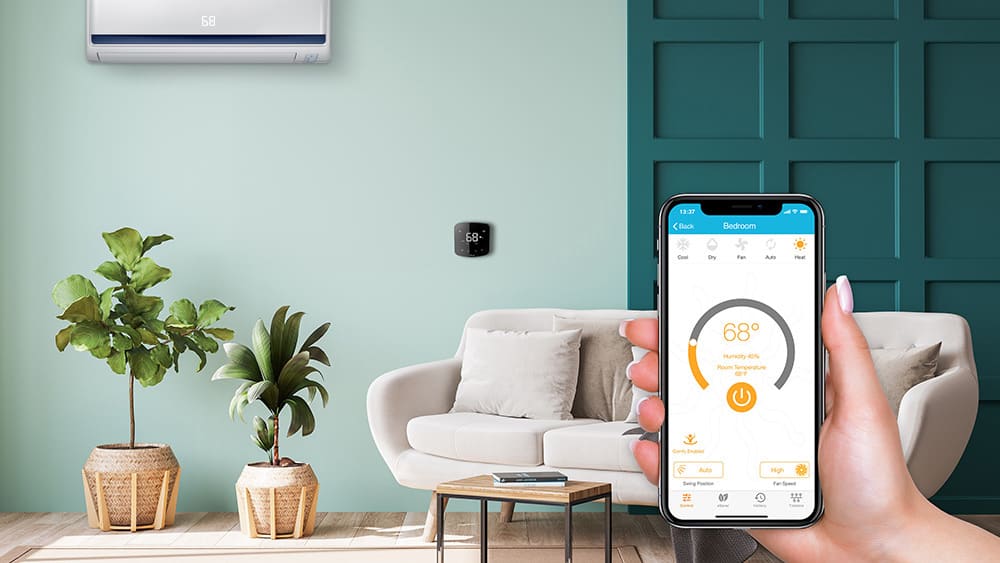 If you have not started using smart home gadgets, it's about time! A smart thermostat for ducted systems or a smart AC controller if you own a ductless mini-split, window, or portable heating system is a must-have. These smart home gadgets allow you to control your home temperature via phone without any inconvenience.
Loaded with multiple exciting features, smart heating gadgets will be a blessing in disguise in maintaining your home's perfect temperature. You can simply set your preferred temperature settings and allow your temperature to adjust throughout the day automatically.
All you need to do is:
Relax, and have fun!
2. Lower the Temperature While You Cook
Right before your guest's arrival or when you start baking, drop the temperature a degree or two. With a turkey taking at least 3 hours in the oven, your home will be warmer than usual due to all the cooking and baking. Even a crowd can also make a space seem stuffy.
Lowering the temperature could be the best possible option to maintain the perfect temperature for your guests and prevent the room from getting too hot during your feast!   
3. Install Exhaust Fans
Amidst the cooking – boiling potatoes, baking pies, and everyone breathing, there will be moisture in the house, which can unfortunately, increase home humidity levels. In this situation, installing an exhaust fan beforehand would be helpful.
Unlike traditional fans, an exhaust fan will prevent the humidity from taking over the house and keep the air circulating. After all, you do not want to make the guests uneasy on such a busy day.
Cielo Smart AC Controllers
Your best choice to make any mini-split, window,
or portable AC smart. Enhance your comfort and savings.
Shop Now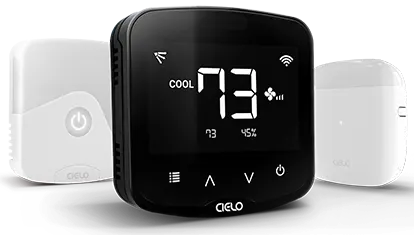 4. Change the Air Filter
Changing your HVAC's air filter might not seem important, but it is. It is one of the most overlooked maintenance items and can cost a lot if not taken care of timely. Check if your air filter needs to be changed. It is one of the easiest ways to avoid any HVAC related issues and breathe purified air.
If you own a smart AC controller, it can notify you when to change your filter well in advance and makes the maintenance job even easier.
5. Clean the Vents
After you are done with house cleaning, turn your attention to the air vents. Chances are, these are the least clean spots in your home due to dust and other particles' accumulation. When you turn on your air conditioner, this dust spreads across the room, ruining the air quality of your home. Make sure to thoroughly wash/wipe both sides of the air vents as the dust is accumulated at the back and front.
6. HVAC Tune-Up!
Before Thanksgiving, get a quick HVAC tune-up as it can go a long way in keeping your mind at ease during the festive season. It is one of the main Thanksgiving heating tips to avoid a disaster. A thorough and simple inspection of the HVAC system includes a thermostat check, duct inspection, airflow, safety control test, etc. This will help you avoid any potential issues or major breakdowns during holidays.
7. Use the Grill!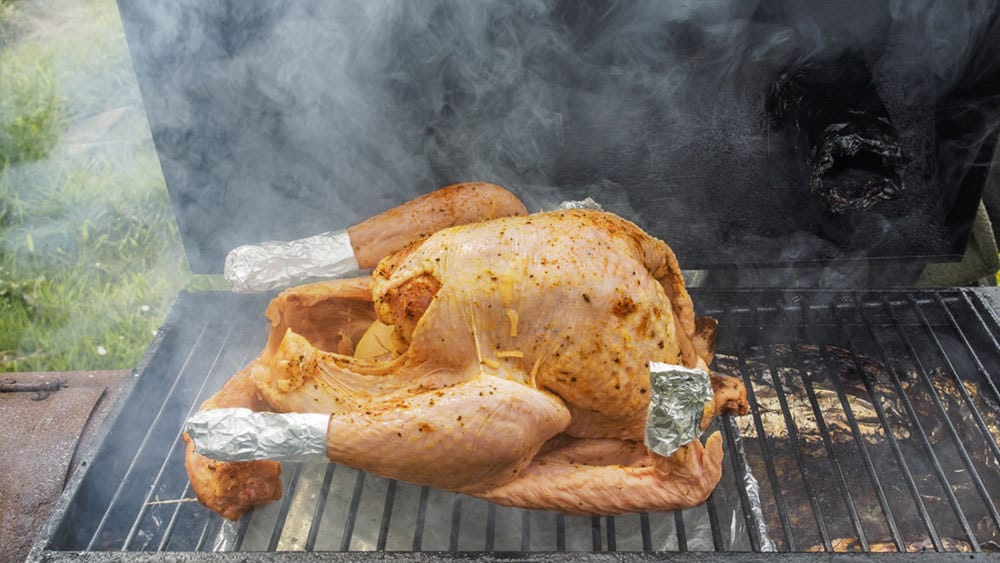 One fantastic way to avoid an overly hot house on Thanksgiving is to use your grill. When you move some cooking outdoors, you prevent excessive heat build-up indoors, ensuring that it doesn't add up to heat or humidity at home. You can notice a difference if you choose to do some cooking outdoors and prevent your home from getting too stuffy.
8. HODOR! (Hold the Door)
Last but not the least, hold the door – shut or well guard the door. There may be tons of guests with a lot of movement through the entrance. Be careful of how much entering and exiting is going on. Every time the entrance door opens, you will lose a lot of heat. Due to this, your HVAC system will have to work harder to maintain your room temperature. Make sure the door is closed as soon as possible!
9. Deploy Energy Saving Tactics
The more the heat escapes from your home, the harder your heating system will have to work. This, in turn, causes it to consume more energy. Look out for leaks or any areas from where heat can escape and seal them up! If your fireplace is idle, a chimney balloon can help plug it up.
For more energy-saving tips, have a look at these 101 energy-saving ideas!
10. Outdoor Thanksgiving Heating Tips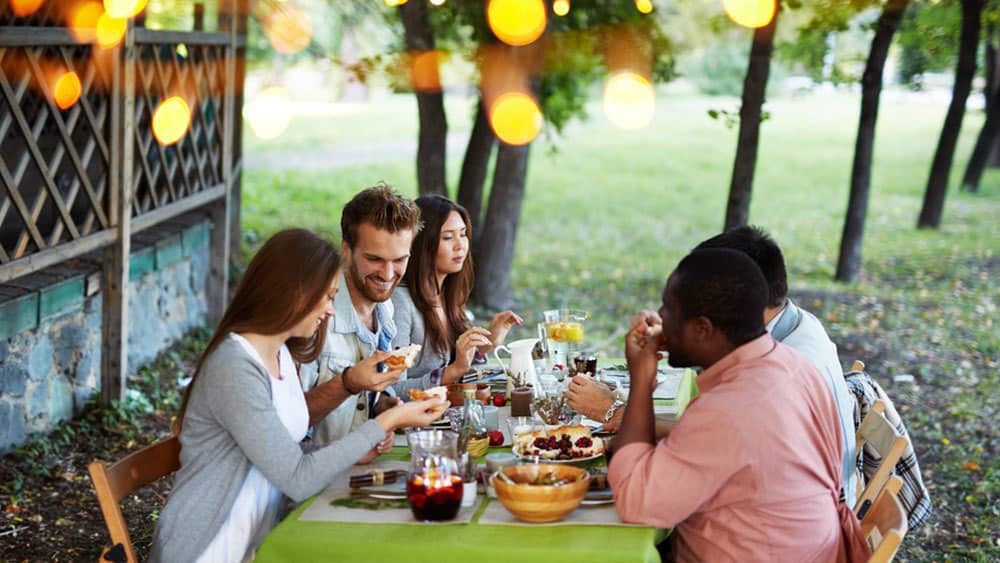 This year, many families are planning on taking their celebrations outdoors to maintain social distancing, and why not? It is fun and can be safer than indoor gatherings
For outdoor heating, you can set an ambiance with a small bonfire or a fire pit! Large propane heaters or hanging heaters can be purchased if you're in the market for a long-term outdoor heating solution. Even simply adding warm blankets and multicolored pillows can add warmth while cozying up your setting!
Tip: While you are out and enjoying the party, do not completely turn off your indoor heating. Instead, set a schedule or comfy mode. This will ensure a toasty home environment upon your return with minimum energy consumption. You can maintain the indoor temperature in your absence by using a smart AC controller or a smart thermostat from your phone.
We hope these Thanksgiving heating tips will make the feast extra special for you and your guests, and the only thing you get to worry about is food and the leftovers!
Have a safe and Happy Thanksgiving!