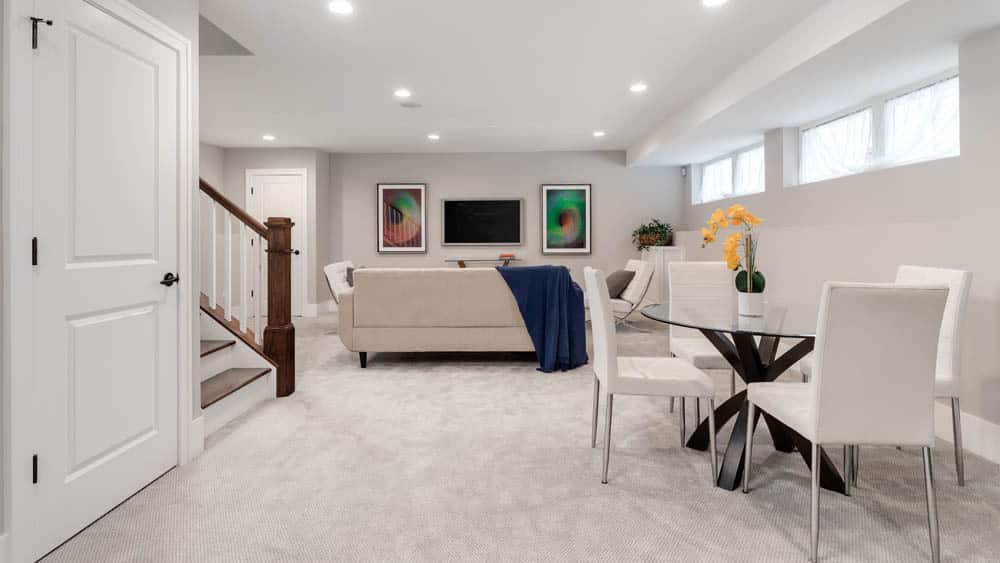 Have you always dreamed of having a cool home theater? Or a gym that's the envy of all your friends? Well, if you have a basement, you can do all that! But before you go converting your basement into a home theater, you have to ensure it's habitable. No one wants to watch their favorite blockbuster in a stuffy, damp room.
Whether your basement is yet to be finished or you have an existing basement, you need to consider basement air conditioning. Basements have unique challenges as they have a different environment than the rest of the house. As hot air rises while cold air sinks, basements are typically colder than the rest of the house. But, because of their below-ground position, moisture from the soil can seep into them and cause excess humidity. Due to this and many other reasons, basements are quite humid places.
However, despite the basement being cooler, you may still need an air conditioner in your basement if you live in a very hot climate. Also, high humidity can make the temperature feel higher than it actually is, making it crucial to add a cooling option.
How to Cool Your Basement Area
5 Major Basement Cooling Challenges to Overcome
Before you get started on looking for basement air conditioning options, you have to first consider the unique air conditioning challenges basements face due to their location. That way, you can make an informed choice about which AC option is best for your specific circumstances.
1. Excess Humidity
Humidity is a common and recurring problem in basements. They are located below ground, so ventilation and air circulation are limited. In addition, many drain pipes are in the vicinity and can leak water into the basement. Moreover, because the basement is in close contact with the soil, moisture from the ground can also seep into the foundations. Due to these reasons, achieving the ideal humidity level for basements is challenging.
Fortunately,  air conditioners naturally dehumidify when cooling a space. In many cases, regularly running the air conditioner is enough to decrease basement humidity to an acceptable level. However, if your basement is more humid than usual, you may need to pair your air conditioner with a dehumidifier.
2. Lack of Windows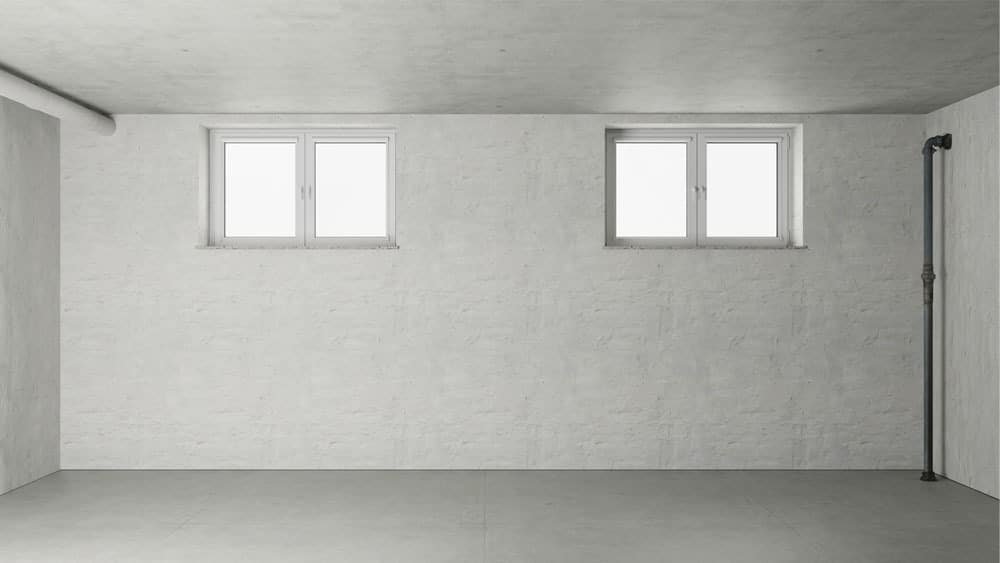 Because they are located below ground level, basements usually have very small windows (generally for fire safety measures). Apart from the absence of a view, the lack of windows also leads to poor ventilation and air circulation.
Windows are one of the best ways to get fresh air and cool your home without electricity. Try to open your basement windows as much as possible to encourage fresh air flow, reduce humidity, and prevent mold and mildew. Installing an exhaust fan is also a great option for ventilation.
3. Harder HVAC Installation
Because their location is below-ground, making extensive basement renovations is hard and extremely costly. If your existing ducts do not extend to your basement, adding ducts to your basement is a very expensive and time-consuming process. In that case, you can consider installing a ductless air conditioner.
4. Little to No Insulation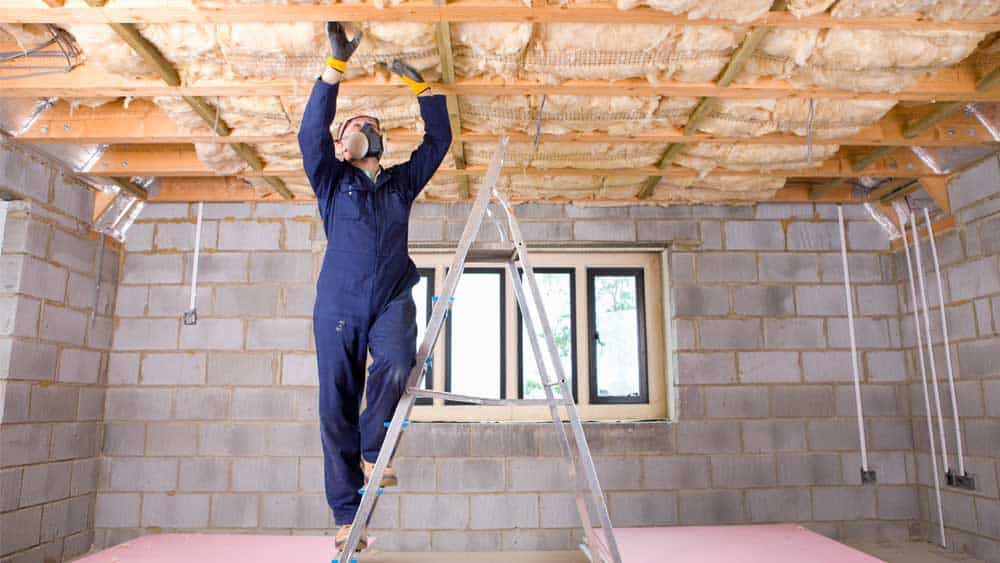 Heat travels from a higher temperature to a lower temperature. Air conditioning sources are wasteful if your basement lacks proper insulation. An uninsulated basement will keep attracting the hot air from outdoors, affecting your AC's efficiency. Moreover, adequate insulation can keep water damage at bay preventing mold growth down there.
Unfortunately, many contractors neglect to add insulation, thinking it's unnecessary. However, to maintain a comfortable environment, you must look into adding insulation.
Read this blog to learn everything you need to know about home insulation.
5. Poor Ventilation and Air Quality
Basement air can turn stale and stuffy very quickly without proper ventilation. Stale basement air is because of high CO2 levels and microbial volatile organic compounds (MVOCs) released by the mold. Many people store paints and solvents in the basement, which are also full of volatile organic compounds. Inhaling stale basement air for a longer period can be harmful to health. Poor basement air quality can also lead to sick building syndrome.
Here's how to maintain proper home ventilation.
Best Basement Cooling Options
Now that you're acquainted with some of the common cooling challenges you might face with basements take a look at some of the best cooling options for basements.
1. Ductless Mini-Split
Ductless mini-splits are widely considered the best option for basements by experts. They have numerous advantages that make them particularly suitable for basements and give them an edge over other AC types. They are more environmentally friendly and energy-efficient than ducted units because there is no loss of conditioned air through ducts.
Mini-splits can be used in a dry mode for humid areas. They also remove moisture from the air as part of the cooling process. It also has air filters to trap dust and dirt particles. The absence of ducts also makes them ideal for finished basements without ducts. If you also want heating in the winter alongside cooling in the summer, going for a ductless mini-split heat pump is the ideal choice.
2. Portable Air Conditioner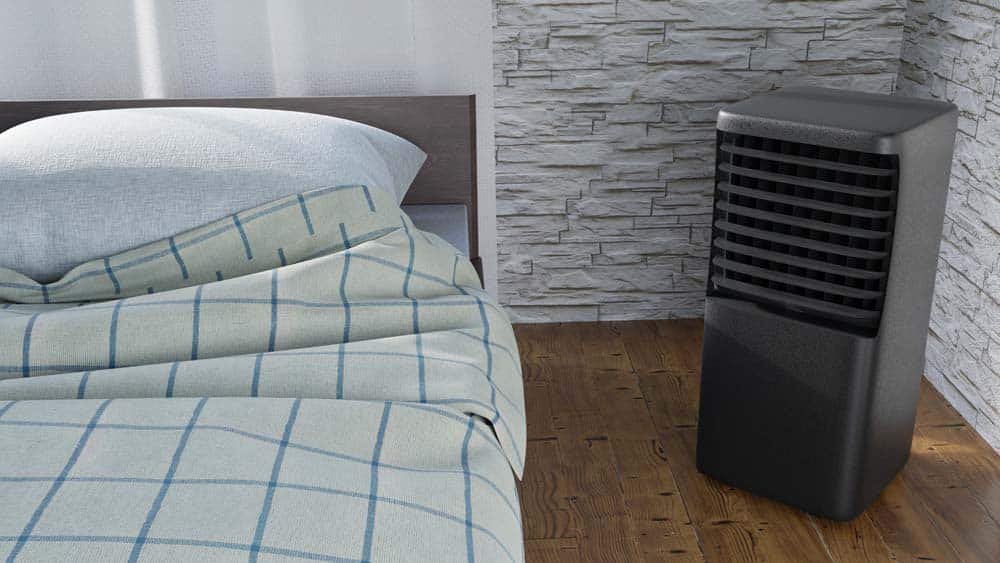 Many people who don't use their basements frequently prefer a portable air conditioner for increased flexibility. Portable ACs can be easily wheeled from one place to another, and you don't need to make any renovations to use one.
However, you still need an attached vent so the air conditioner can dispose of collected moisture. Moreover, portable air conditioners have limited power and are only suitable for small to medium rooms that don't experience extreme temperatures. They take up floor space and may not be a good fit if you have kids/pets.
3. Upgrade Your Existing Central HVAC System
If the rest of your house uses central air conditioning, one option is to extend the ductwork into the basement. This integrates your basement air conditioning with your whole house air conditioning, and you can control your basement AC through the central thermostat.
However, this method has several drawbacks. One, if your central air conditioner was bought only keeping the square footage of the rest of the house in mind, it may not be powerful enough to cool the basement.
Two, if your basement doesn't have ducts installed, it will be very costly and difficult to extend your existing ducts into the basement. Furthermore, if you extend your central AC into the basement, it will be controlled by a single thermostat. Therefore, you will only be able to set a single temperature for the entire house. Because basements are typically colder than the rest of the house, this can cause a problem unless you use HVAC dampers to create zones.
4. Upgrade Your Cooling With Dehumidifiers
Whatever basement cooling option you go for, supplementing it with a dehumidifier is always a good idea. Dehumidifiers can help basements deal with their existing humidity problems. During summers, the humidity can make you feel hotter than it is. A dehumidifier is just the thing for such a situation.
Read this article to find out the difference between a dehumidifier and an air conditioner.
Make Your Basement Air Conditioner Smart
After you've added an air conditioner to your basement, it is best to pair it with a smart AC controller or smart thermostat. Smart thermostats will work with central, while smart AC controllers can be paired with mini-split, portable, and window air conditioners. Cielo Breez smart AC controllers can also be paired with a dehumidifier if it comes with an IR remote.
These smart devices automate your basement air conditioning with the help of schedules, geofencing, Comfy Mode, and much more. Cielo Breez also offers seamless integration with other smart home systems like Amazon Alexa, Google Assistant, Siri, Samsung SmartThings, and IFTTT for hands-off control.
Related: How to Achieve Ideal AC Temperature With Smart AC Controllers
Now that you know all about the different types of air conditioning for basements, you can choose the best one so you never have to suffer in a stuffy, humid basement ever again. With the right basement air conditioning, transform your basement into a living room or a home theater without worrying about the high heat and humidity!