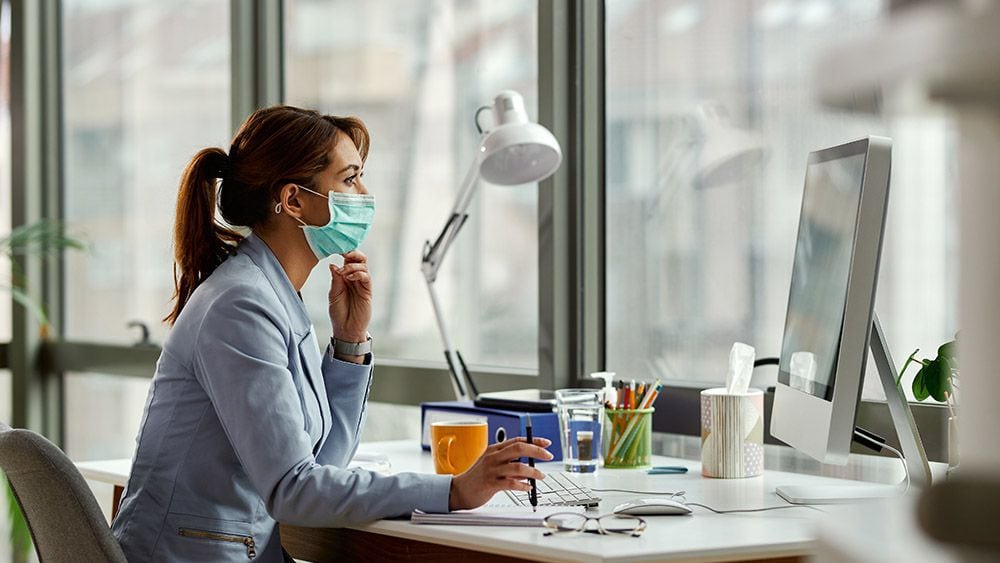 The term 'Sick Building Syndrome' might seem out of a Sci-Fi movie, but surprisingly, it isn't that farfetched. Sick Building Syndrome, or SBS for short, is a term coined in the 1980s by the World Health Organization (WHO).
It refers to when occupants of a building experience health and comfort issues associated with the time spent inside an enclosed space. SBS is linked to the excess of indoor airborne contaminants. According to WHO, around 30% of new and remodeled buildings have poor indoor air quality.
What Is Sick Building Syndrome?
By definition, sick building syndrome is a condition that leads to an increase in health and comfort-related complaints by the residents of a building.
SBS is directly proportional to indoor air quality. However, its precise cause remains unknown. It is also tricky to diagnose since its symptoms overlap with many other diseases, such as the common cold.
The only thing that differentiates it from other diseases is its occurrence. The symptoms appear during the time spent inside the building and improve after you leave. If you face recurring symptoms only inside a particular enclosed space, you should report it and ask around if others are experiencing the same situation.
Symptoms of Sick Building Syndrome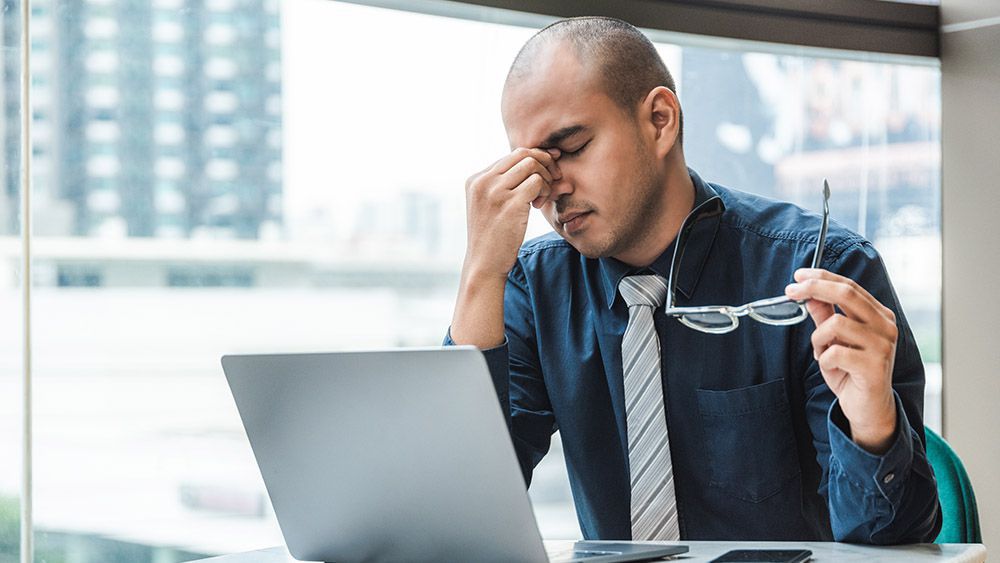 Not everyone who is feeling sick inside a building can be called a victim of SBS. There is a specific criterion that needs to be met before a condition can be termed as SBS. Symptoms give you significant clues in the diagnosis of sick building syndrome.
Cielo Smart AC Controllers
Your best choice to make any mini-split, window,
or portable AC smart. Enhance your comfort and savings.
Shop Now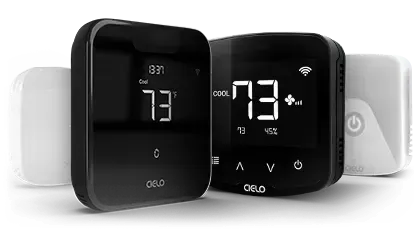 Merely having one symptom is not enough. There must be multiple symptoms present in a person. These include:
Coughing
Sneezing
Teary eyes
Headaches
Dizziness
Nausea
Fatigue
Vomiting
Irritation in eye, nose, or throat
Migraines
Dry or itching skin
Triggered allergies
Cold
Flu-like symptoms
Some people may also experience difficulty in concentration, hoarseness of voice, and sensitivity to odors. The wide range of symptoms confirms that it isn't a simple case of seasonal illness.
These symptoms can persist for as long as a person is within the building, hence the name.
Diagnosing for Sick Building Syndrome
Having symptoms is the first step towards identifying SBS, but there is more to the picture. The symptoms should be present for as long as you are in the building. The more time you spend inside, the greater the symptoms. The symptoms should then slowly decrease in intensity and finally vanish when you exit the building. In short, diagnosis for sick building syndrome suggests the symptoms must be dependent on being present inside the building.
Even after you have long left the building or haven't gone inside the building, the persistence of SBS-like symptoms indicates another illness at play. You can also check if other people inside the building are experiencing similar symptoms.
Moreover, there should not be any other cause for the symptoms. Seasonal illnesses, side effects of medications, and other factors must be eliminated first before narrowing the condition down to SBS.
If all of these conditions are being met, then it can be identified as sick building syndrome.
What Are the Causes of Sick Building Syndrome?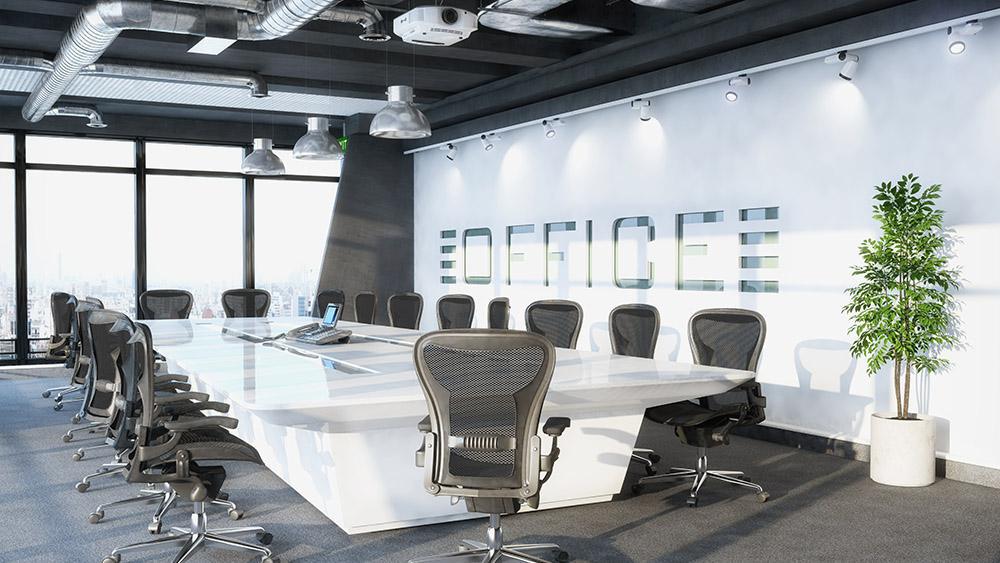 Even though there isn't one specific cause behind SBS, researchers have localized a general category of reasons which can be the reason. Usually, sick building syndrome is often encountered when the air quality levels are inadequate. This can be due to inefficient building design, improper HVAC maintenance, poor airflow, not enough ventilation, and overcrowding.
If left ignored for a longer period, any of these factors could cause discomfort for the buildings' occupants. Let's take a look at a few things that can lead to sick building syndrome:
Poor Ventilation
Poor ventilation can lead to serious health issues. Mold, bacteria, viruses, and other biological contaminants are present in our surroundings but in low quantities. They can enter inside your home from outdoors.
If your room ventilation is not maintained properly, the concentration of these contaminants can multiply in the air. Moreover, HVAC ducts and vents can become covered in mold and adversely affect indoor air quality.
The result?
Building occupants constantly complain of feeling sick. This not only severely affects health but also results in a decrease in productivity. According to a study the estimated annual loss from sick building syndrome is $50 billion. Another study from the Encyclopedia of Environmental Health assumes this loss to be at least $15-40 billion annually based on US data.
In a poorly ventilated room, you may also experience air conditioning sickness.
Therefore, you should work on to improve ventilation inside your home, office, or any other enclosed space. Simply open windows and let the fresh air inside. This helps push out indoor air contaminants outdoor.
Air Pollutants
Air contaminants such as pollen, dust particles, and NOx (Nitrogen oxides) & Sox (Sulfur oxides) gas, and other harmful pollutants can get inside your building. On top of that, if you have improper air filtration, then it can wreak havoc.
At first, the effect of these pollutants can be minimal but can gradually spread throughout the building resulting in SBS.
You can use air purifiers to improve indoor air quality. Additionally, ensuring proper ventilation, vacuuming frequently, maintaining humidity levels, avoiding smoking indoors are some of the ways that help to keep air pollutants away.
Chemical Contaminants Present Indoors
Other causes for SBS include pesticides, asbestos, lead paint, and Volatile Organic Compounds (VOCs). These are often found in adhesives, cleaning agents, old furniture, and other household items.
All of these contaminants are often found in indoor environments where chemical cleaning agents are used for upkeep and cleaning.
It is best to seek professional help if the concentration of these chemical contaminants is exceptionally high.
How to Eliminate Sick Building Syndrome?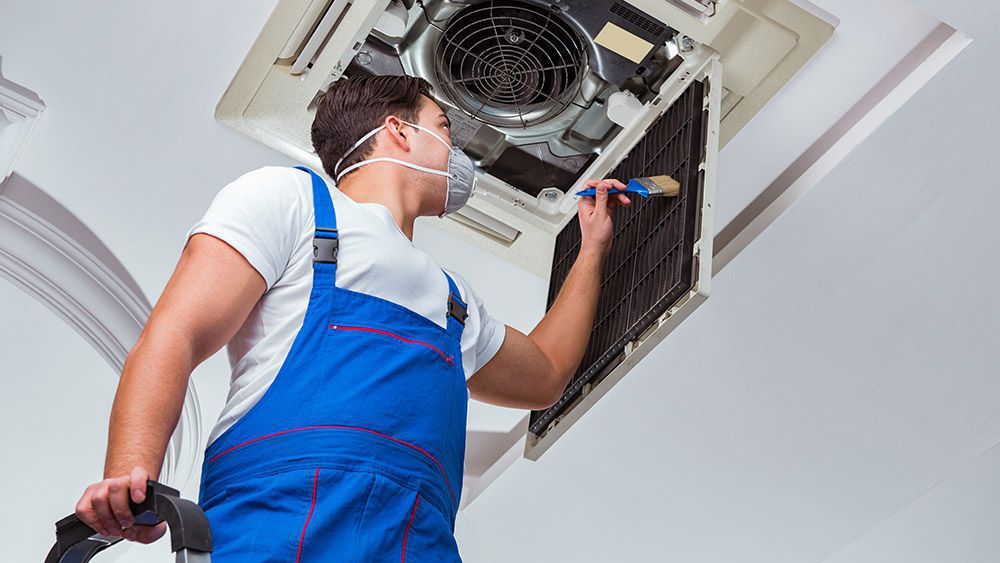 The most widely employed remedy to eliminate sick building syndrome is by improving and upgrading your ventilation system. The effect of SBS can be significantly toned down by increasing the ventilation rate and improving airflow within the building.
Your HVAC system should be designed strictly according to the local building codes and keep in mind the building occupancy levels. After being put into operation, the system should be regularly monitored using indoor air quality sensors.
For rooms with a particularly high percentage of pollutants, such as printing rooms, copy rooms, paint rooms, etc., the ventilation rates should be further increased. ASHARE recommends at least 8.4 air exchanges per 24 hours.
Additionally, clean and replace your air filters regularly to make sure that they do not get clogged. It is recommended to wash them after every 250 hours of use and change them every three months.
The next step is to control the sources of pollutants inside your building. As discussed before, the growth of mold in ductwork can greatly reduce air quality within an enclosed space. Keep a check inside your ducts and ensure proper maintenance of the ductwork.
For further measures, the indoor space might need a redo. Lead wall paint, asbestos walls, walls with water seepage are serious points of concern. Renovate your building and eliminate any such source.
The use of chemicals and solvents must be reduced to a minimum indoors. Even when they need to be used, make sure that people are not present in the area. Afterward, ventilate the area properly to let any residual contaminants flow out of the indoor space.
The risk of sick building syndrome is more in the newly constructed buildings. Leave it empty for a few days and take measures to purify the air before occupants move in. This gives time to the paints and walls to off-gas any residual contaminants.
Restrict any smoking in enclosed spaces, especially office buildings. It should only be allowed outdoors, away from office space.
If your area has a high concentration of pollutants, it is best to utilize an air purifier for indoor spaces. They can be a great addition to any room environment and keep the air fresh.
Building designs with open spaces, plenty of natural light, and outdoor views also help keep sick building syndrome at bay. Indoor plants can also aid in reducing pollutants like formaldehyde and carbon monoxide from the air.
Personal Measures to Avoid SBS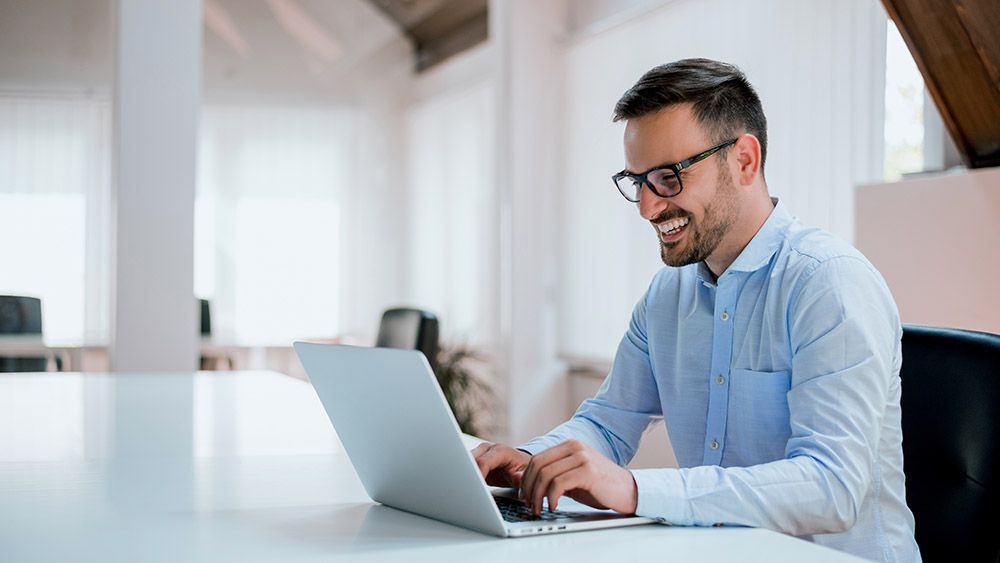 The measures mentioned above have to be implemented on a larger level, and usually, your building owner is responsible for it. However, if you are suffering from SBS, here are some practices you can adopt to reduce its effect:
Take regular breaks during work. Try getting out and take a little walk.
Open the office windows and let a bit of fresh air in. If you cannot open a window, then venture outside for a while to breathe fresh, clean air.
Get your eyes away from your computer screen for a while.
Stand around your desk, and try a little stretch of the legs and arms to get the blood flowing.
Sick building syndrome is a decades-old problem plaguing the industry. Even though many measures have been taken to control it and reduce its effect, this invisible menace still makes its way one way or the other. With the above-mentioned remedial measures, you can enjoy increased workplace productivity and say goodbye to sick building syndrome.