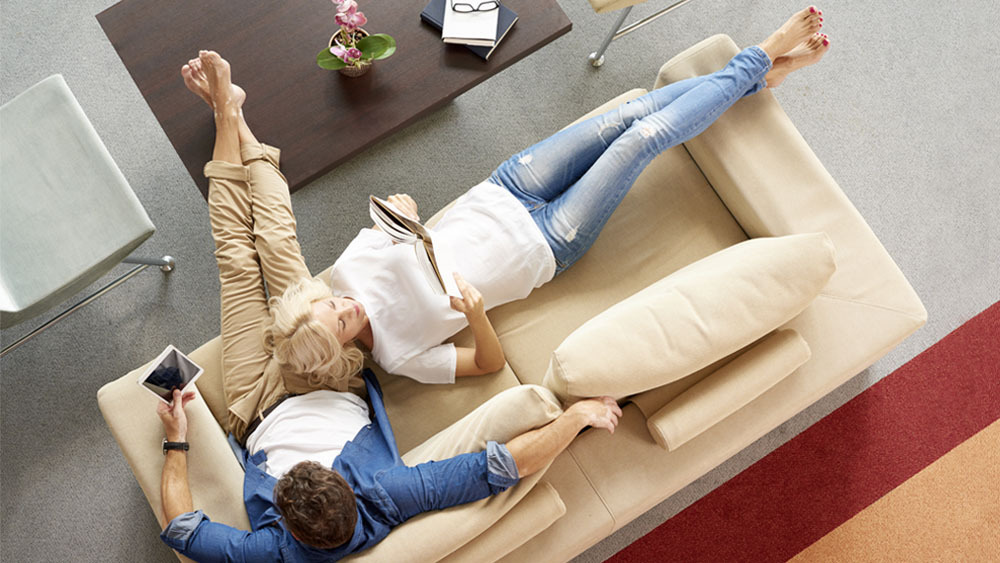 If a common cold, a stuffy nose, or allergy-like symptoms are bothering you when you sit in an air-conditioned room, then your AC might be making you sick. However, can an air conditioner really make you sick?
Many people complain about air conditioning sickness and believe that the culprit is their HVAC unit. This is not entirely true. Your air conditioner does not make you sick, but due to certain factors, it only leads to a sickness-inducing environment.
The good news is there is nothing to worry about!
You can easily avoid sickness related to air-conditioning by taking care of a few factors, such as maintenance and cleanliness. Read on to learn more about the reasons behind 'air conditioning sickness' and the measures you can take to avoid it.
All About Getting Sick from Air Conditioning
Can Air Conditioning Make You Sick? Yes!
Yes, it is possible for an air conditioner to make you sick! But the culprit here is not your air conditioner, fortunately. The cold air coming from your AC or the unit itself is not inherently making you sick. The reasons for your trouble are the side effects of air conditioning! This means that your HVAC unit is interacting with the environment to produce a favorable environment for certain health issues.
To put it simply, an air conditioner circulates the air in your room, and if your space consists of pollutants, these also get easily dispersed. These pollutants then end up triggering your health problems.
For example, suppose you have dander floating around or mold and bacteria present in your room. In that case, air conditioning will cause these pollutants to circulate, which can cause sore throats, stuffy noses, or respiratory issues.
Also, if your air conditioner is not well maintained, it can end up being a source of mold growth and bacteria. As air passes through your AC, these pollutants can simply escape into your room.
Cielo Smart AC Controllers
Your best choice to make any mini-split, window,
or portable AC smart. Enhance your comfort and savings.
Shop Now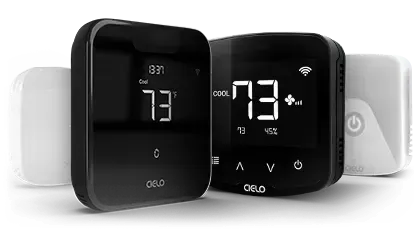 If you enjoy blasting your cooling, very cold temperatures can also be a source of sickness. Extreme cold leads to dryness, the spread of cold-causing viruses, and decreases the immune response, which means there are fewer white blood cells that protect us against illnesses and viruses!
Read on to discover the different ways in which air conditioning can make you sick and what you can do to avoid it.
Sick Building Syndrome
Sick building syndrome (SBS) is defined as the symptoms of certain health illnesses and discomfort by the occupants of a building. While sick building syndrome is mostly linked to poor air quality there can be many culprits such as dust, heat or low humidity, presence of mold, poor ventilation, tobacco smoke, bad lighting and more.
SBS does not specify any disease. This is often linked to the time spent in a building and when you leave the building the symptoms improve or disappear. These symptoms are often linked to the airborne contaminants in the building.
The non-specific symptoms of sick building syndrome include irritated skin, breathing difficulties, mucous membrane irritation, headache, and fatigue.
A study by the International Journal of Epidemiology found that the occupants of office buildings with an air conditioning system reported more symptoms of being sick as compared to occupants of buildings without an AC system.
The reason as defined by this study is that buildings with air conditioning systems and humidification systems disperse contaminants into the indoor air. These contaminants lead to air conditioning sickness or sick building syndrome.
Does this mean air conditioners are to blame and they make us sick? No, the air conditioning system, when run in polluted air, circulates harmful particles resulting in increased symptoms. The negative conditions can be eliminated by taking care of ventilation and air purification. You should clean air filters more frequently and make sure to follow a proper HVAC maintenance routine.
10 Symptoms of Air Conditioning Sickness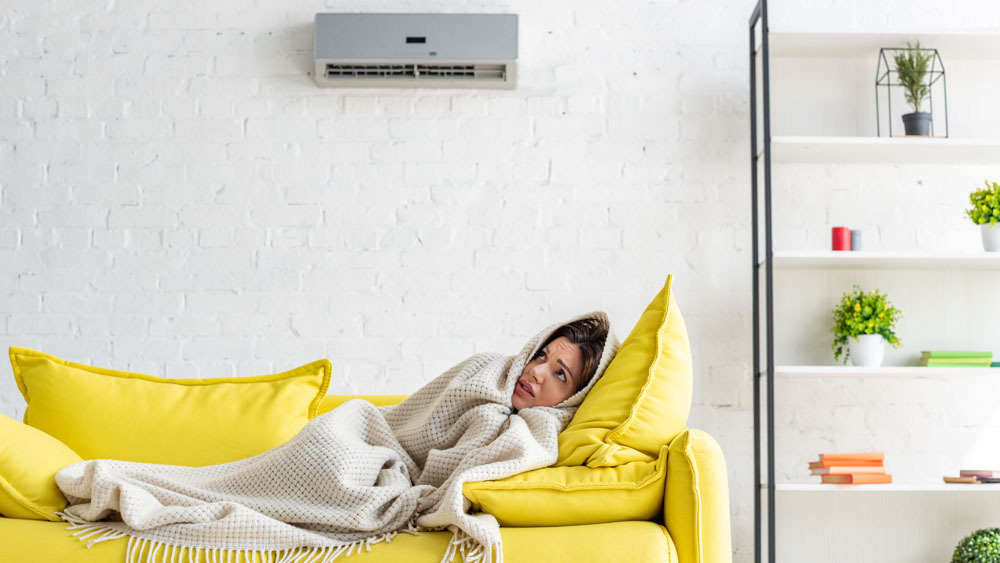 In summers, the increasing temperatures force you to become too dependent on your HVAC unit. While it offers a pleasant environment indoors, when the temperature is almost unbearable outdoors, too much air conditioning can lead to certain health issues. Often you're left with the thought, "can air conditioning make you sick?"
Fortunately, though, the symptoms do not include any chronic illnesses but can leave adverse effects if ignored for a longer period.
Let's take a look at the ten most common air conditioning sickness symptoms that you should be worrying about.
1. Visible Mold
If you see any sign of visible mold on your walls, around vents, or around any part of your HVAC unit, then you should be worried. Mold particles can become airborne and circulate with the conditioned air indoors. They can lead to various health issues, including wheezing, throat irritation, and congestion.
It is best to take a look inside your air ducts and vents frequently and try to spot any signs of mold growth. Once detected, immediately call a professional to deal with the problem and stop further infestation.
Read our guide on mold in air ducts to learn about how to deal with it!
2. Breathing or Respiratory Issues
Many people suffer from breathing and respiratory issues when they sit in a room with an air conditioner and feel better when away. This often happens when the air conditioner and especially its air filters are not cleaned or changed when needed.
Air filters trap dirt, bacteria, and fungi. When not cleaned on time, the air filters will start releasing these airborne particles into your room instead of filtering them out! As a result, you start breathing in polluted air resulting in air conditioning sickness.
Therefore, it is necessary that you clean your air filters after 250 hours of usage and change them after every three months.
3. Cold or Allergy-Like Symptoms
Suppose you or any of your family members start to feel cold or experience allergy-like symptoms when sitting below an AC, and the symptoms disappear as soon as you turn the cooling off. In that case, it points towards air conditioning sickness. This may include coughing, sneezing, wheezing, throat irritation, etc.
This symptom indicates that your air conditioner needs a maintenance check. Often the problem turns out to be clogged air filters. Sometimes it can also be moldy air ducts. Therefore, you should contact a professional immediately to book a maintenance checkup.
To learn more about the reasons behind air conditioner allergy, read this article.
4. Dry, Flaky, or Itchy Skin
Your air conditioner cools down your room by removing the moisture from indoor air. This may result in dry, flaky, or itchy skin. Running your air conditioner for too long may bring down the humidity to extremely low levels. Low humidity leads to the evaporation of water vapors from your skin, ultimately resulting in dryness. It is recommended to keep the vanes upwards so that the chilled air doesn't hit your skin directly.
You can use a humidifier to maintain optimal indoor humidity, prevent the temperature from being too cold or use a smart air conditioner controller or thermostat to maintain room humidity levels with your air conditioning. Also, moisturize your skin adequately and drink plenty of water to keep your skin hydrated.
5. Irritated or Dry Eyes
Air conditioning decreases indoor humidity levels and that can make you sick. The reduced humidity often leads to the evaporation of tears from your eyes. This can leave your eyes dry and irritated. People who already suffer from dry eye syndrome should not sit in air conditioning for too long.
6. Dehydration
The dehumidification process that keeps your room cool leads to a very low moisture count indoors. This low humidity level increases the process of evaporation from your body. Therefore, when the temperature is set at a very low point, you feel cold and need to drink water.
7. Prolonged Headaches and Dizziness
You might have noticed that you start to feel dizzy or suffer from headaches when you sit in an air-conditioned room for too long. This may be because of the dehydration that the constant dehumidification leads to.
8. Increased Blood Pressure
The temperature that we live in, directly affects our blood pressure and overall health. In order to maintain the body temperature, the small arteries act constrict the loss of body heat. This resistance leads to increased blood pressure.
Researchers found out that every one-degree decrease in the indoor temperature was associated with an increase of 0.48mmHg and 0.45mmHg in systolic and diastolic blood pressure, respectively.
People who already suffer from hypertension should avoid a really low thermostat setting and try to keep it as minimum as possible.
9. Feeling Tired All the Time
When sitting in an air-conditioned room, your body burns energy while trying to keep itself warm to maintain body temperature. This constant burning of energy results in tiredness. The cold air may also make your muscles stiff, making you feel fatigued all the time.
Whenever you feel tired even after you've had enough rest and sleep, it may be because you're spending too much time in air conditioning. Try to take a walk in the fresh air to feel better.
10. Heat Intolerance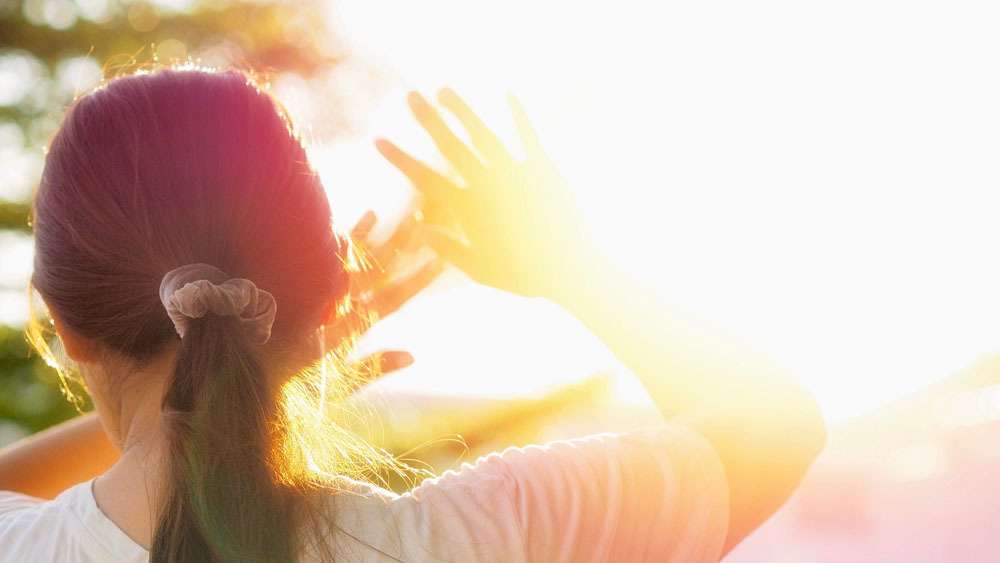 No one loves to stroll around when the heat is intense, but if it has become nearly impossible for you to stand the heat, then you've become heat intolerant. People who depend too much on air conditioning often are prone to become intolerant of the sweltering heat.  It would help if you tried to use a fan and open windows for fresh air whenever you can to avoid becoming more dependent on a controlled room environment.
Is Air Conditioning Bad For You? No!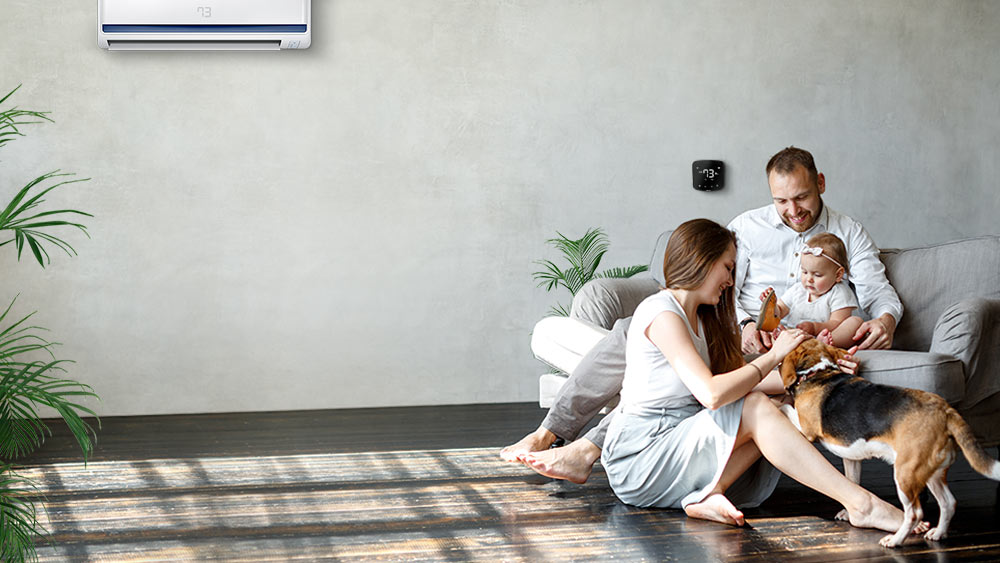 After reading the above discussion, you might be forced to think if air conditioning is bad for you.
Well, the answer is no!
An air conditioner is not bad for your health. In fact, it is considered a good choice for people suffering from different allergies. Since your air conditioner not only conditions the indoor air but also filters harmful particles, it proves to be beneficial for seasonal allergies like pollen.
It only becomes a matter of concern when not maintained or cleaned regularly and properly. It can become a breeding ground for mold and other bacteria that can induce sickness. Keep your air conditioner clean as well as your house, maintain a comfortable temperature, and you should have no problems!
What Can You Do to Avoid Air Conditioning Sickness?
The best way to avoid any sickness related to your air conditioning is to stay on top of your HVAC maintenance. Scheduling regular maintenance checkups will let you know of any leakages or early signs of mold development that you can tackle at your earliest. Also, clean your air filters regularly, as mentioned above. It is also best to take a look inside your air ducts to see if they're contaminated.
To maintain the ideal room temperature that is not hot nor too cold, you should use a smart thermostat or a smart AC controller. Using these smart devices, you'll be able to set intelligent triggers and weekly schedules to avoid running your HVAC unit at all times and maintain a comfortable temperature. This also greatly helps save air conditioning costs.
Air conditioning sickness is really frustrating, especially in summers when it's too hot to be suffering from a cold. It can decrease your productivity and affect your routine altogether. But now that you know its symptoms and the potential reasons, you can take preventive measures to avoid it. To sum it up, your air conditioner is not making you sick and you can enjoy the cool air without worrying about getting sick anymore!