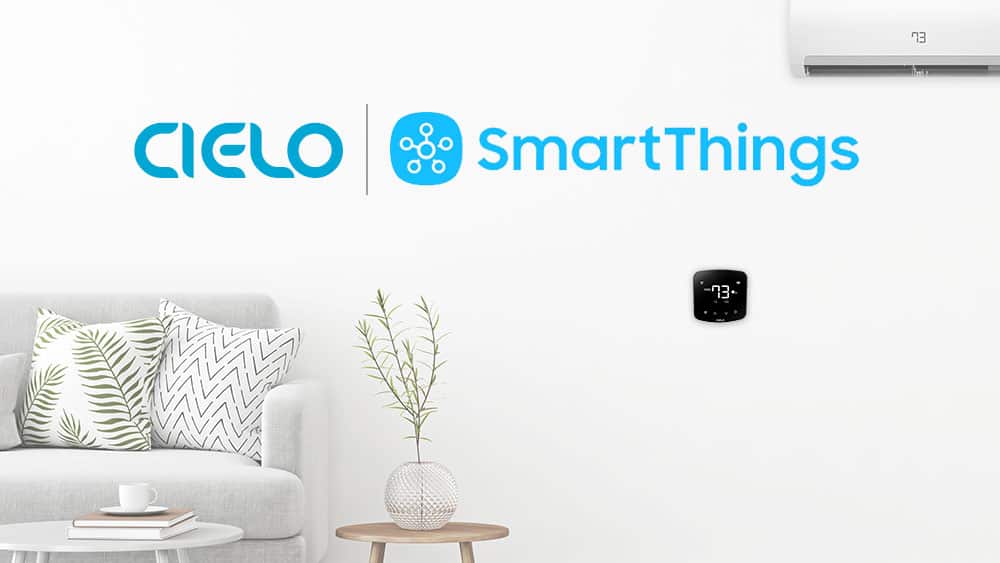 We are thrilled to announce an integration with Samsung SmartThings to give our users an ultimate smart home experience. As an upshot of this assimilation, Cielo smart AC controllers are now completely compatible with Samsung SmartThings functionality and endorsed by Works with SmartThings docket.
From smart thermostats and televisions to cameras and door locks, today's smart technology excites colossal benefits for us. Nevertheless, getting the best technology for yourself wins you half the battle. You win the complete battle by integrating all your smart devices into one interface to have complete control over your smart home.  
Cielo has been a leading brand of smart AC controllers that strives to provide households and businesses with maximum comfort, convenience, and energy-saving capabilities. With Cielo Breez devices, you can control and manage your air conditioner remotely, from anywhere, anytime. You can set schedules in advance, arrive at a pre-cooled house, monitor air filter status & timeline of actions, use intelligent triggers to automate your home environment, and much more. Cielo, well and truly, brings the best smart air conditioning experience to you through its next-generation smart AC controllers.
Cielo Breez devices make your normal air conditioner smart while you can integrate SmartThings with Cielo Breez devices to enjoy the smartness in totality. Samsung SmartThings integration offers an all-encompassing ecosystem that connects over 10 million smart products in millions of homes. It is now cooler than ever to manage your air conditioner with other smart products through a single interface.
If you're familiar with SmartThings, disregard the next paragraph "What is SmartThings," and advance to the heading "How Cielo Breez Works with SmartThings."
Integrate Cielo with Samsung SmartThings
The Connection Between Cielo Breez & Samsung SmartThings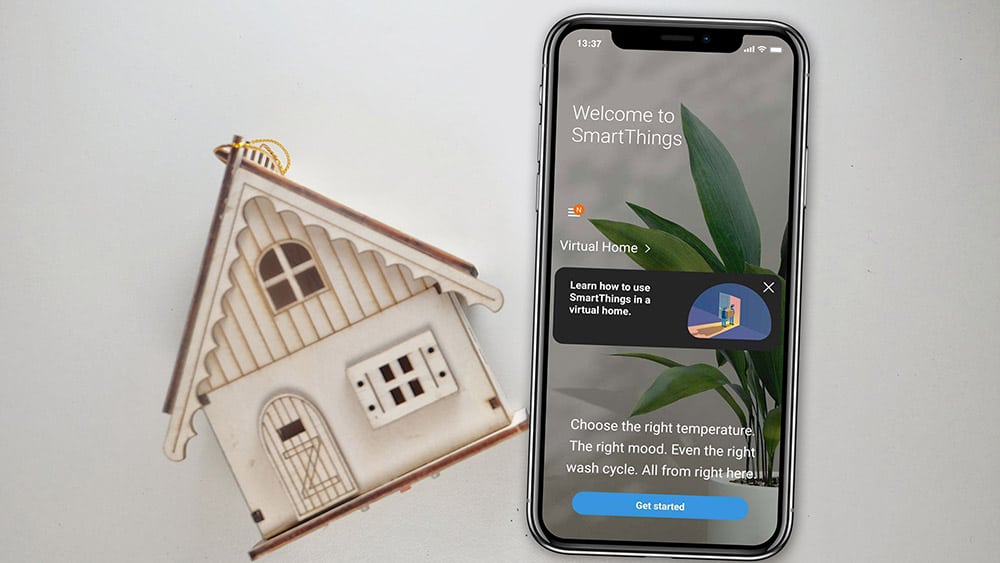 You use one specific key to unlock one specific door. What if you want to have one single key that unlocks all the doors? That key is SmartThings. It acts as the brain of your home. You can manage all smart devices with just a single mobile application.
Connect, monitor, and control multiple devices and appliances more conveniently and efficiently using SmartThings. The list of smart devices that you can manage from any location and at any time include air conditioners, refrigerators, air purifiers, washers, dryers, vacuums, televisions, speakers, lights, locks, and many more.
Cielo Breez devices are SmartThings compatible, which you can integrate into your SmartThings mobile application to control your air conditioner with other smart home devices.
Do you enjoy a strong morning coffee, at just the right temperature, while listening to your favorite music? Normally, you need to take three different actions: adjust your air conditioner, work on the coffee machine, and turn your favorite music on. With the SmartThings and Cielo Breez ecosystem, you can simply take one simple action and automate all three tasks!
Now, that is what we call convenience.
Cielo Breez Works With SmartThings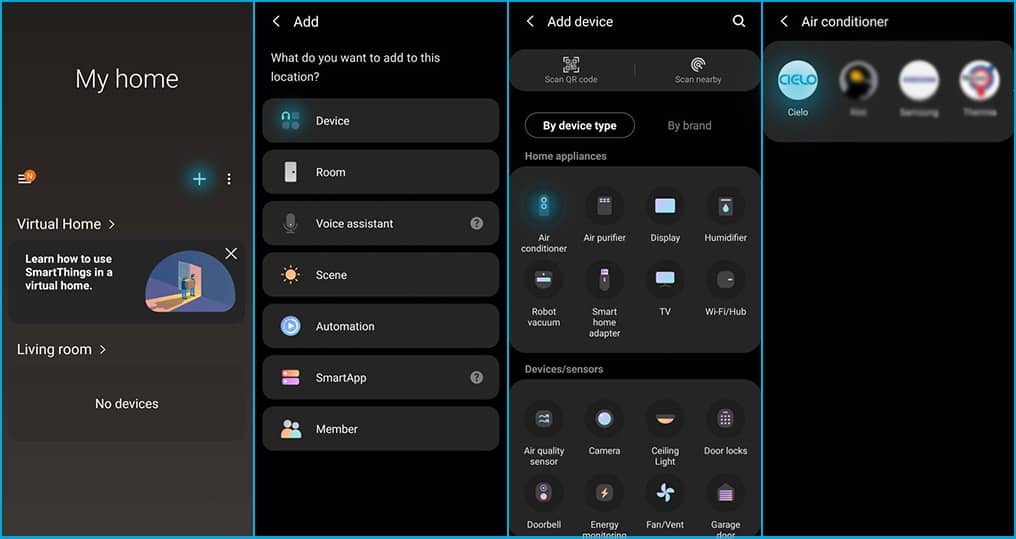 If you want to level-up your smart home experience, then gear up Cielo Breez devices with Samsung SmartThings. The process is fairly simple and straight forward, but the results are pre-eminent.
Download SmartThings application from Google Play Store or Apple App Store.
Create a Samsung account or continue with your Gmail account.
Once your account is created, you'll be directed to the 'My Home' page where you need to click the + icon.
Now, click on the device – air conditioner – Cielo.
Integrate your Cielo Breez devices with SmartThings and enjoy the highest level of smart air conditioning.
For more information, please visit our support page.
Cielo Smart AC Controllers
Your best choice to make any mini-split, window,
or portable AC smart. Enhance your comfort and savings.
Shop Now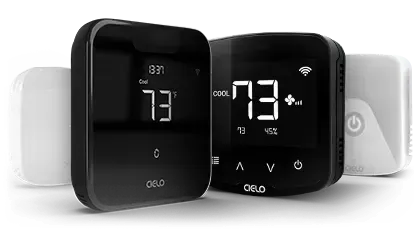 Congratulations! This integration has made you a part of 120 million-plus SmartThings users' community that enjoys the smartness in everything.
Samsung SmartThings can also enable you to control your smart devices through voice commands. This functionality can be achieved by integrating Google Assistant or Amazon Alexa with SmartThings.
Smart Home Tips:
Control your air conditioner with Google Home
Control your air conditioner with Amazon Alexa
Benefits of Cielo-SmartThings Integration
Technology comes in a stunning array of shapes and sizes, but it is paramount to organize them for optimal usage. Using Cielo with SmartThings can make a difference in your life through the following facets:
Comfort & Convenience
SmartThings feature allows you to use all your smart products through a single app. You can manage and monitor everything without any extra hustle and bustle.
Energy Saving
Controlling all the smart products using a single app ensures optimum usage. This eliminates the fear of overusing any of the products or services when not required. As a result, you save energy and money on your monthly electric bills.
Time Saving
All your smart home devices work in harmony with each other as per the instructions set by yourself. Your daily life routine becomes fully automated, allowing you to save lots of time. And time equals money.
Automation & Routines
You can set schedules and triggers to automate your home environment. For instance, your air conditioner would change itself from cool to fan mode once the temperature outside gets cooler.
Complete Control
Control your smart devices from any location, at any time, in any way you desire. If you have Cielo smart devices and you also have SmartThings, then you also have complete peace of mind.
Let's Cielobrate SmartThings!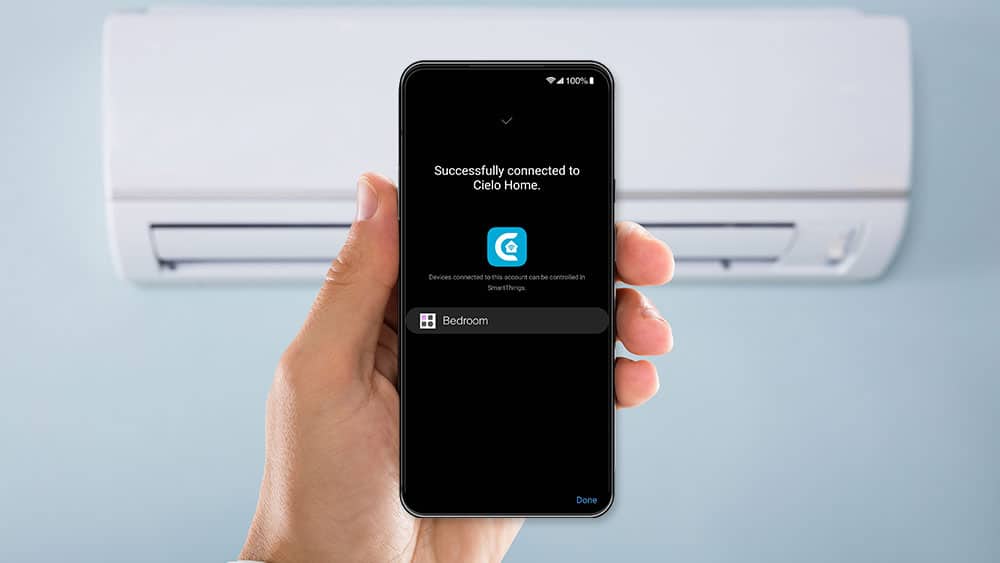 Samsung SmartThings is the best option to link all your smart devices in one place. Control anything and everything through a single mobile application and attain the maximum efficiency and convenience.
Cielo always listens to its smart customers; therefore, we are happy to announce that Cielo Breez smart devices now work with Samsung SmartThings.
So what are you waiting for; it is time to enjoy the power of Cielo smart air conditioning, which is now available in the hands of SmartThings users!