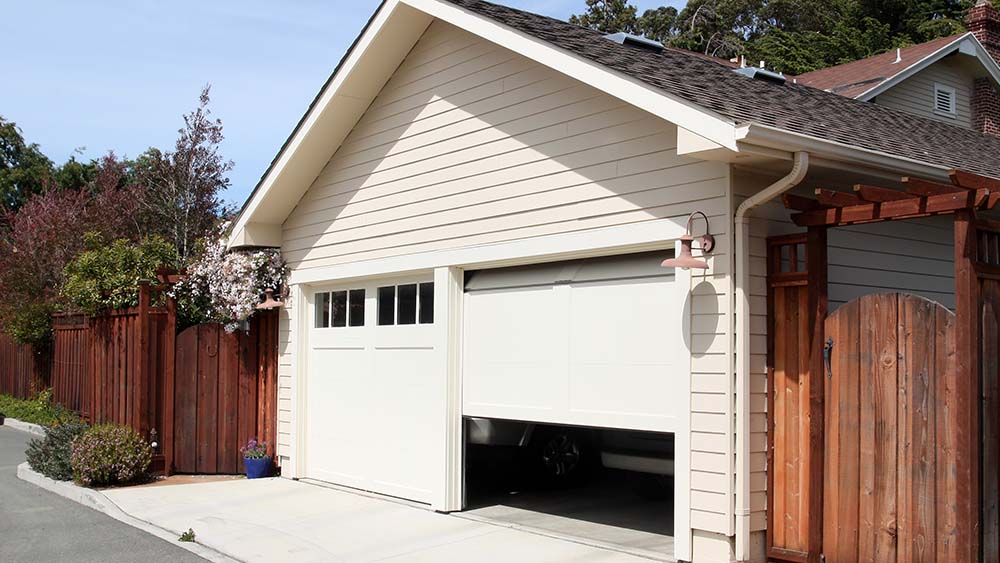 Are you in search of the best way to keep the garage cool in the summers? What's even trickier is to cool a garage with no windows or maintain the temperature of a garage. If you own a garage with no windows and live in a warm climate zone, then these are just some of the questions on your mind. Whether you are just a weekend-enthusiast who occasionally works on DIY projects, or if you have reserved the garage space for a full-time hobby, you'd want yourself to be at peace and ease while going about your tasks.
Let us look at how you can cool down your windowless garage without costing a fortune!
While we'll discuss all possible options for your consideration, we're slightly biased towards smart cooling technology! Think about controlling the mini-split in your garage from anywhere using your phone, turning the freeze protection mode on when you are away during the snowy winter, or precooling the garage fifteen minutes before you arrive on a hot summer day! The comfort and convenience are simply undeniable.
Top Things to Consider Before Selecting a Cooling Solution for Your Garage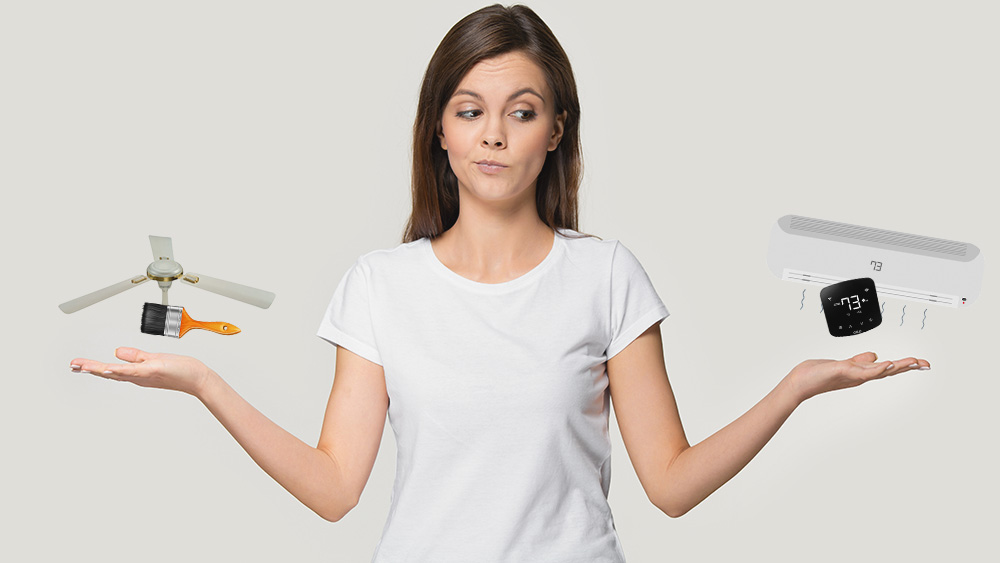 Before going out and looking for a solution on how to cool down a garage, you need to ascertain your garage's usage scenarios. Will you be using it only for a couple of hours each day? Or will you be using it for an extended time throughout the week? Will you be only venturing in on the weekends or mornings?
Moreover, where is your garage located? Is it in a shady area? Or does it face the sun all day? Do you live in an area with high humidity? How many appliances or tools are there in the garage? These questions are particularly important because large electrical appliances emit heat. Without any ventilation or windows, this heat can quickly make the indoor space even hotter and stuffy. Answering these will help you decide if you need a garage air conditioner or
Note all of these questions down, and then decide on the garage cooling mechanism you require. If your garage is a place where you primarily store goods and rarely ever have an extended sitting, it won't be worth investing in something more permanent and costly, as the benefit won't be as great as the expense.
But, if you regularly use your garage as a hobby station or workspace and enjoy having long sessions within this space, and perhaps even have a gaming station, it makes sense to go for a long-lasting solution with a much higher cooling output.
Cielo Smart AC Controllers
Your best choice to make any mini-split, window,
or portable AC smart. Enhance your comfort and savings.
Shop Now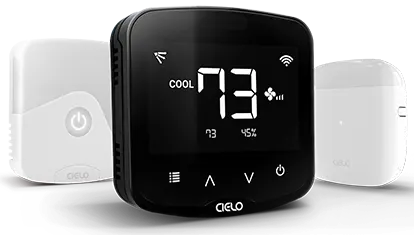 Another essential thing to note is that if you store valuable goods in your garage, you need to maintain perfect temperatures and perfect humidity levels. Sensitive goods like paintings, wooden furniture, electrical equipment, etc., can get damaged in extreme heat or humidity.
With your requirements now jotted down, let's discuss the options at hand.
Permanent Options for Cooling a Garage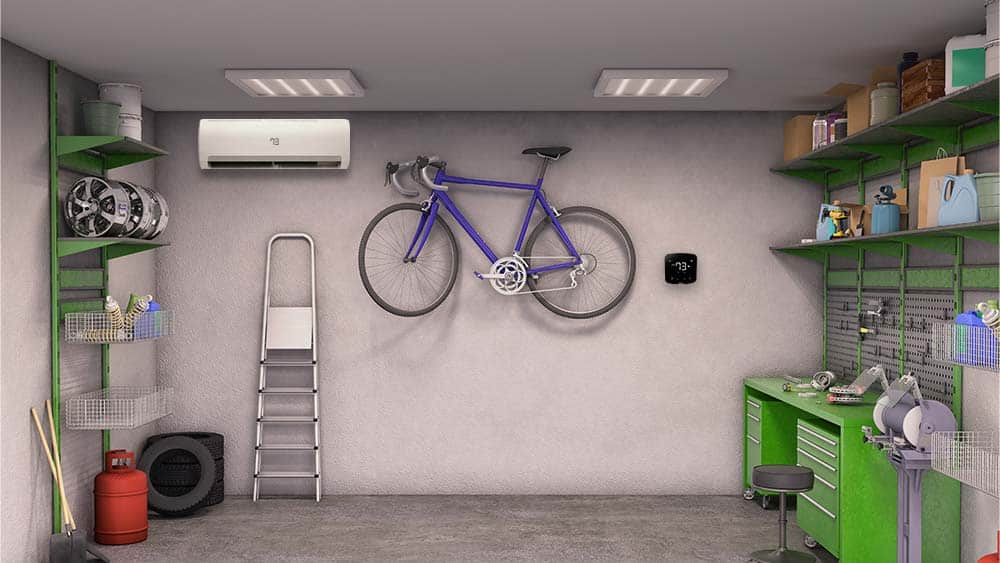 Let's have a look at some of the permanent options for long-lasting comfort, control, and convenience while in a garage.
1. Wall Insulation
Garages are one of the most poorly insulated rooms within the whole house, and this space can become unbearably hot in the summers (and also very cold in the winters). If you have an uninsulated garage and want to spend considerable time there, then wall insulation is one of the best ways to cool a garage and should be the first thing on your to-do list.
Along with the walls, attic and garage door insulation also serves the purpose very well and would only add to keeping your interior space cool and comfortable. What's more, there is no recurring energy cost with this sort of work. Just install the insulation, and now you can relax for a good amount of years without spending money on monthly utility bills.
2. Change Garage Color
Not the most glamorous solution, but it does make a world of difference. If your garage is painted in a dark color, it will absorb more heat and get hotter faster. Try going for a lighter, bright-colored paint, such as white. Take up the painting project before the arrival of the summer season, preferably in spring and soon you will notice a few degree changes in your garage
 3. Go for Garage Ventilation
Ventilation is another option that you can utilize to cool down a hot garage. Hot air rises up, and roof vents allow it to escape, leaving your garage cool and comfortable. You can also open the roof vents to bring cool air during nights or when the temperature outside is preferable.
In addition to helping the garage stay cool, vents can also remove the fumes generated from your vehicle, as well as the chemical from machinery you operate inside your garage.
You can also opt for active ventilation systems to be installed in your garage. It is on the pricier side but is more efficient at removing hot air. You can install the system on your roof or the walls.
4. Get an Air Conditioner
This is the most apparent and most expensive option. A garage air conditioner is a sure-shot way to make your garage as cool as your bedroom. But opt for this option only if you are spending a considerable amount of time within the garage. Suitable air conditioners for this option are either a window air conditioner or ductless wall-mounted mini-splits. It's crucial to invest in a separate unit for your garage space.
To cool your garage with no windows you can consider a through-the-wall air conditioner. This would include tearing up a rectangular section and fitting in the air conditioner. With a mini-split, the absence of a window is no problem at all. All you need is a small 2"x2" hole high up in the wall, and you are all set to go. This type of air conditioner is not only silent or highly efficient but also cools down space in a matter of minutes.
The obvious drawback with a mini-split is the added energy expense. You can make your AC smart to cut down costs on your monthly electric bills significantly by using smart AC controllers. Still, if you are spending considerable time in the garage and treating it as another room of the house, it makes complete sense to have an air conditioner in there. Leaving the door open would also cool down space next to the garage within the home.
Temporary Options for Cooling a Garage
For a less energy-intensive cooling solution for a garage where you spend minimal time, the following options are highly beneficial.
1. Fans
Having a fan in a garage can do wonders. Fans don't only help with room ventilation and make the room less stuffy, but they also help push hot air out of the room. A strong airflow directly on your body will increase the cooling considerably. Fans work by increasing the rate of evaporation from your body. The more evaporation, the more the cooling.
It's never a bad idea to add a fan to a closed and warm space. But be careful; a fan will only work with moderately warm temperatures. If your garage is sweltering hot, a fan will be ineffective.
2. Dehumidifiers
Humid air traps the heat and makes the room feel hotter than it is. Dehumidifiers remove that soggy uncomfortable feeling, which leads to profuse sweating. As discussed before, if you have sensitive goods or furniture or even electrical equipment, a check on humidity levels is critical to ensure that nothing gets damaged by mildew, fungus, rust, or other moisture problems.
In a humid environment, getting a dehumidifier will serve to have a significant effect on the temperature levels and your comfort. But the downside of a dehumidifier is that it will not throw air, cold or hot, into the room. So, you might probably still need a fan to go with it. Combining these two can make a pretty efficient, low-cost, and energy-efficient cooling system for your garage. Control your dehumidifier with smart AC controllers like the Cielo Breez and keep a tight lid on the humidity levels.
3. Close the Doors When It's Hot Outside
Opening and closing the garage doors depends on the outside temperature and where your garage is located.
If your garage is not in the shade and gets direct sunlight, consider closing the door completely. You want to retain the cool temperature as much as you can and block anything that has the potential to raise the temperature.
4. Swamp Cooler
A pretty simple yet effective solution if you are looking for a short cooling period. A swamp cooler works by adopting the benefits of evaporation. Take a bucket of ice and have a portable fan blow air across its top. The cool air from the ice will now be propelled into the room and circulate. You can then further fine-tune this design by putting this setup within an enclosed box or have a water sprinkler along with the fan so there is a fine watery mist in the air. This solution ensures to give you the answer on how to cool a garage with no windows.
5. Do Not Park a Hot Car Inside Your Garage
Your car gets hot after use, especially in summers, and parking it straight in the garage after coming home is not advisable. Heat will radiate from the vehicle, which can raise your garage's temperature by a few degrees.  
Consider leaving the car outside under a shade till it cools down a little bit. This tip ensures that you don't heat up your garage unnecessarily.
6. Remove Clutter
Bulky tools and machinery on the floor take up a lot of space and can block the airflow inside your garage.
Installing cabinets and storage racks can help keep your garage clutter-free. Also, remember to tidy it up; keep the tools and boxes back in their place after every use.
Make Your Garage Air Conditioner Smart!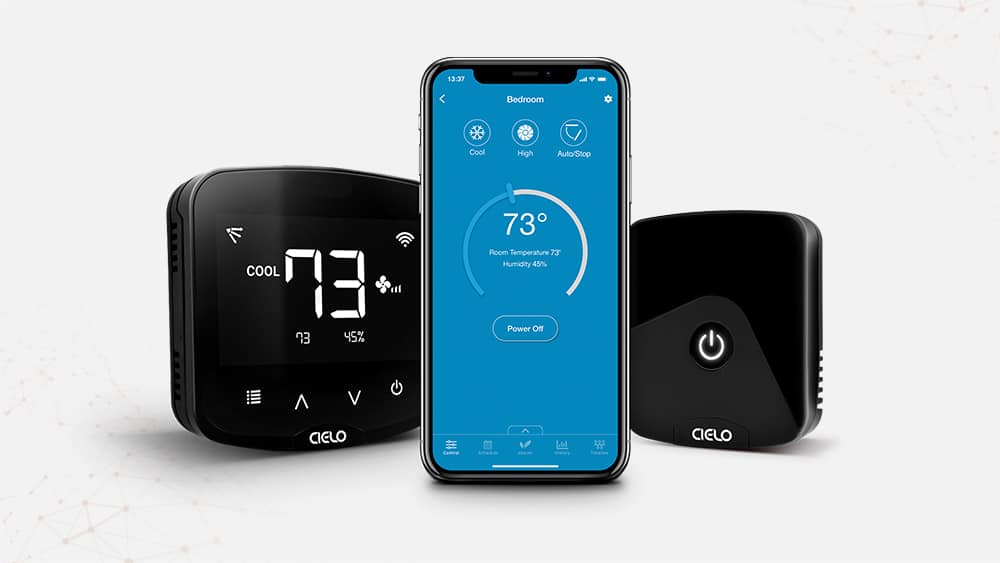 Smart AC controllers allow unprecedented control over your garage's air conditioning, making it probably the best way to cool a garage. You can have total control over your heating and cooling needs through your smartphone by having your air conditioner connected to the WiFi. This lets you control your garage's AC unit even before you are in the room, allowing you to save up to 25% on energy expenses. These smart controllers work not only with mini-splits but also with window-mounted air conditioners, dehumidifiers, and other ductless air conditioners powered by an IR remote control.
You can set up schedules for the whole week. You can have a schedule for your routine work time set up with the Cielo Breez, and it will automatically turn on and cool down the room a short while before you start working. Cielo smart controllers can also maintain the humidity levels within the room, courtesy of their in-built humidity sensors. Trigger-based temperature and humidity modes allow you to maintain a specific temperature or humidity range within the room so that you don't have to play around with the AC controls again and again.
What's more, Cielo Breez smart AC controllers let you keep track of your usage history and statistics, so that you can make the best decisions to reduce the energy usage further, while keeping the same cooling intact.
All the solutions, as described above, present different ways to achieve the purpose, albeit with very different methods. You need to have a clear picture of how you want to use your garage space, and how often. The next step is to set aside a budget for the job, and then go for any one of the aforementioned ways to cool down your garage!