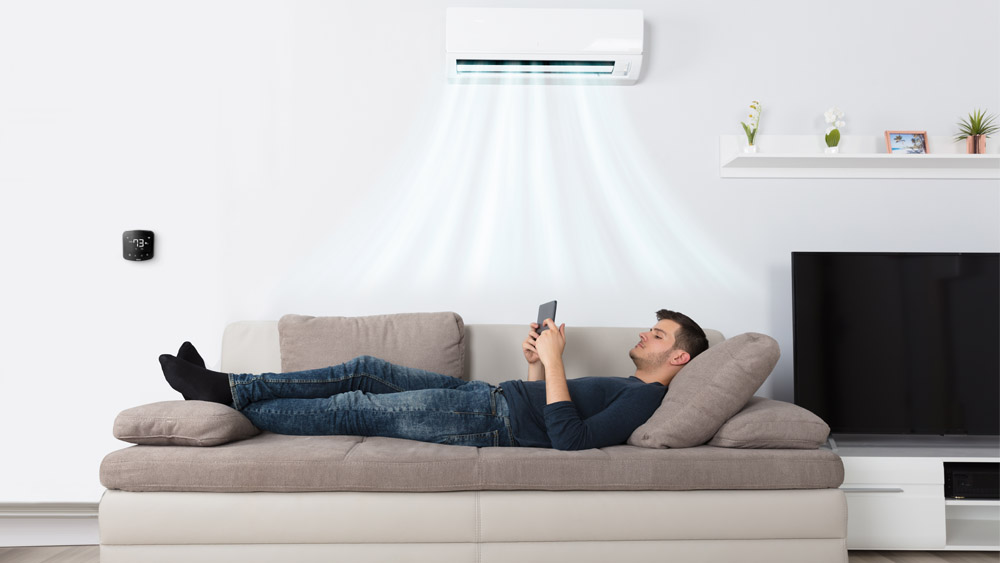 Smart thermostats are revolutionizing climate control, providing unprecedented convenience and energy savings with just a few taps on your phone. They work with central units and range from budget versions offering basic temperature controls to more sophisticated ecobee, Nest or Cielo Smart Thermostat models.
But what if you have mini-split units in your home and want to control them remotely? Can they be equipped with smart features using ecobee or Nest thermostats? Or are there any other smart devices that specialize in controlling these ductless systems?
Let's find out!
The Best Way to Make Your Mini-Split Smart
Does ecobee or Nest Thermostat Work With Mini-Splits?
While ecobee and Nest smart thermostats mostly work with central HVAC systems, you can also make them work with mini-splits using a thermostat adapter. It's a device that connects a smart thermostat to the mini-split. The adapter should be compatible with your specific mini-split brand.
This may seem like a straightforward solution to make your room air conditioner smart, but in reality, it's not. It is a lengthy and complex procedure and mostly requires professional assistance. DIYing the whole procedure can be daunting.
To pair your mini-split with ecobee or Nest, you will have to wire the adapter into your AC unit and also the thermostat. Make sure that the thermostat wires are properly connected and configured to the adapter. If this is done incorrectly, the mini-split may behave unpredictably.
Not only is the installation tricky, but you will also lose some important mini-split functions during the process.
Mini-Split Thermostats – A Better Solution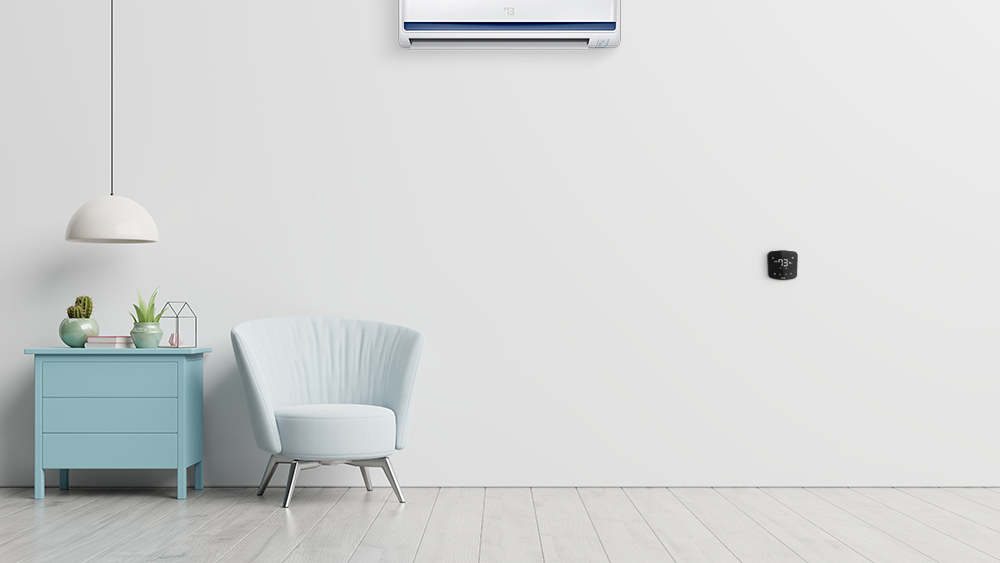 Well, don't lose hope yet! You can still make your mini-split smart in minutes with a better DIY solution. You can pair your unit with a mini-split thermostat, also known as a smart AC controller.
Smart AC controllers such as Cielo Breez are specifically designed for ductless air conditioners (like mini-split, window, and portable units) and work seamlessly to provide full control over your heating and cooling.
They provide almost all the smart features that ecobee or Nest have without losing your unit's functionalities. With smart AC controllers, you get the convenience of controlling your AC using your phone from anywhere in the world.
In addition, you get a wide range of next-gen features, such as scheduling, geofencing, Comfy Mode, range control, and much more. You can also optimize your energy usage with detailed insights via usage history and track settings through timeline of actions, which helps lower your electricity bills.
Forget about needing Nest or ecobee; all you need is a mini-split thermostat to enjoy smart air conditioning!
Cielo Smart AC Controllers
Your best choice to make any mini-split, window,
or portable AC smart. Enhance your comfort and savings.
Shop Now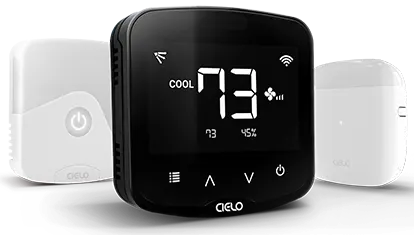 Pairing Your Mini-Split With Cielo Breez Smart AC Controller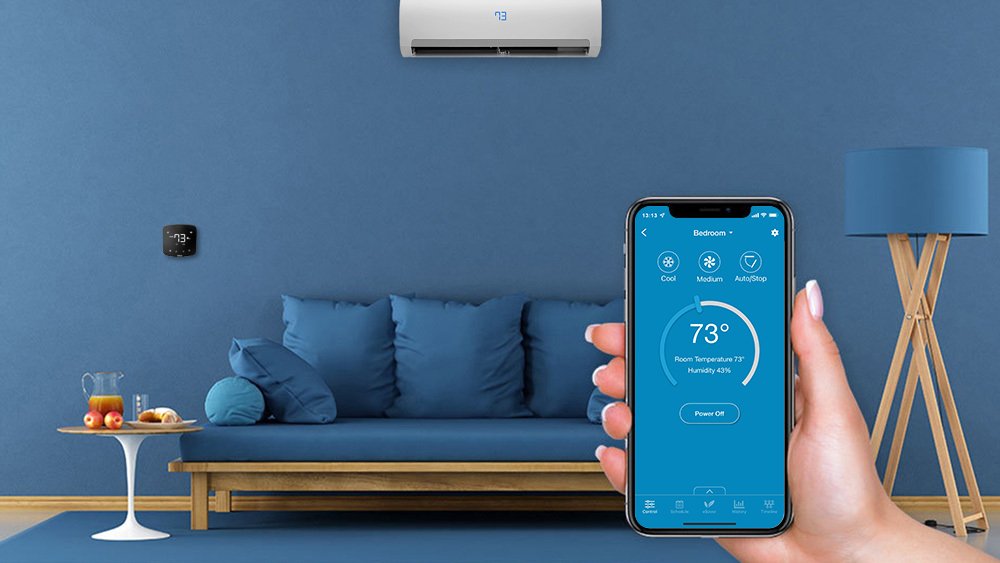 Installing a smart AC controller is an easy DIY process. You just plug it in close to your mini-split and then follow these simple steps:
Turn on your Cielo Breez smart AC controller.
Then download the Cielo Home app from App Store or Google Play on your phone.
Create a new user account.
Add your Cielo Breez device to the app.
After that, connect the device to your home WiFi, and give it a name (Bedroom, office, etc).
For the remote configuration process, take your AC remote and point it towards your smart AC controller. This helps match the IR commands from your remote to the smart controller's database. Send test command to confirm successful pairing.
The pairing process is completed, and you will be taken to the app home screen, where you can adjust the settings.
This process will take less than 5 minutes, and you will have all the smart features at your fingertips!
Refer to this detailed user manual for more information!
Issues With Using ecobee/Nest Thermostat With Mini-Splits
Here are some problems you may encounter when pairing your mini-split air conditioner with a smart thermostat like ecobee or Nest.
1.    Loss of Key Features
When pairing your room air conditioner with a smart thermostat, you will also lose some functions, such as controlling fan speed and swing direction. Moreover, you won't be able to run your ductless AC unit in fan-only mode or utilize dry mode in hot and humid weather. These functions are an important part of your mini-split and can affect your home climate.
Smart AC controllers, on the other hand, are created to work with room air conditioners, so there is no loss of functionality. Instead, you get more features to control your home climate and take your comfort and convenience to another level.
2. Complicated Installation Process
Connecting a mini-split with ecobee or Nest thermostat can be quite a puzzle. Unless you have some pro wiring knowledge, figuring this out could give your head a spin. You'll most likely need to call a professional for assistance.
On the contrary, installing a smart AC controller is as easy as it gets! All you have to do is plug in your device, connect it to your WiFi, and you're all set.
3. High Cost
When looking to make your mini-split smart, keep in mind the cost differences. ecobee and Nest thermostats are on the pricier side than smart AC controllers. Apart from an expensive thermostat, you will also require a separate adapter. Not to mention the installation costs, as not everyone can DIY the installation process.
Smart AC controllers cost less than smart thermostats, and there's no need to purchase an extra device. Moreover, you will also save on installation costs.
Cielo Breez smart AC controllers cost as low as $56. Explore all Cielo products!
The Takeaway
Mini-splits are an efficient heating and cooling option for your home. With the help of smart functionality, you can take this efficiency to another level. Smart thermostats like ecobee/Nest are not made for room air conditioners like mini-splits and hence aren't a good choice. Sure, you could try pairing them together, but it's a complicated process, and you run the risk of losing some key features. A better alternative is to opt for mini-split thermostats or smart AC controllers. These controllers give you ultimate convenience by allowing you to control your room units remotely while still maintaining maximum efficiency.